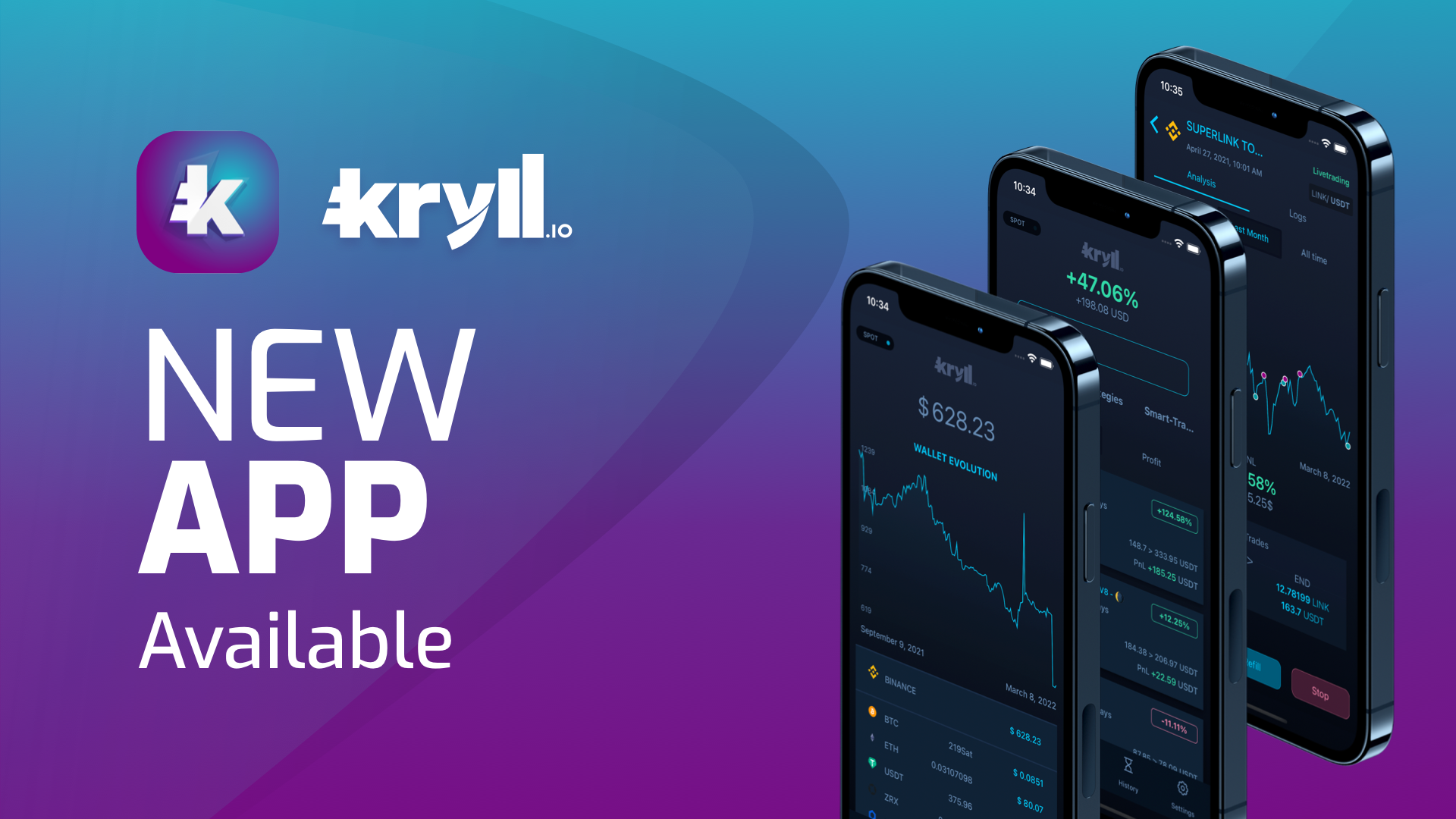 The Kryll.io team is happy to announce the new Kryll mobile app for Android and iOS.
We gave the app a fresh new look! And this isn't just aesthetic changes. New features have also been added. With this new application, you will be able to manage your strategies directly from the palm of your hand and will be notified live as soon as a buy or sell event occurs!

That's not all, thanks to the wallet tab you will be able to follow all your wallets that are connected to the kryll.io platform from a single application updated in real time where the sales and purchases are made for you automatically.

STRATEGIES
The home screen of the application allows you to display the Kryll strategies from the Marketplace (or via the editor) and your current trades from the Trading Terminal. Each item is clickable in order to have more information quickly and easily, so it is possible to have additional details via a simple tap.
WALLET
This tab allows you to view all your assets from the different exchanges connected to the user's Kryll account.
HISTORY
This tool provides quick access to a complete history of past strategies executions, and tracks your past account activity.
SETTINGS
The tab for managing the different options related to the application, customize your experience to make it unique with your favorite settings.
IN BRIEF:
The features present on V1 will be present at the launch of V2.
Complete graphic redesign.
Adoption of a multi support iOS & Android dev tools solution.
Implementation of a new architecture to allow for new features later.
Let's take a look at the Kryll.io 2021/2022 roadmap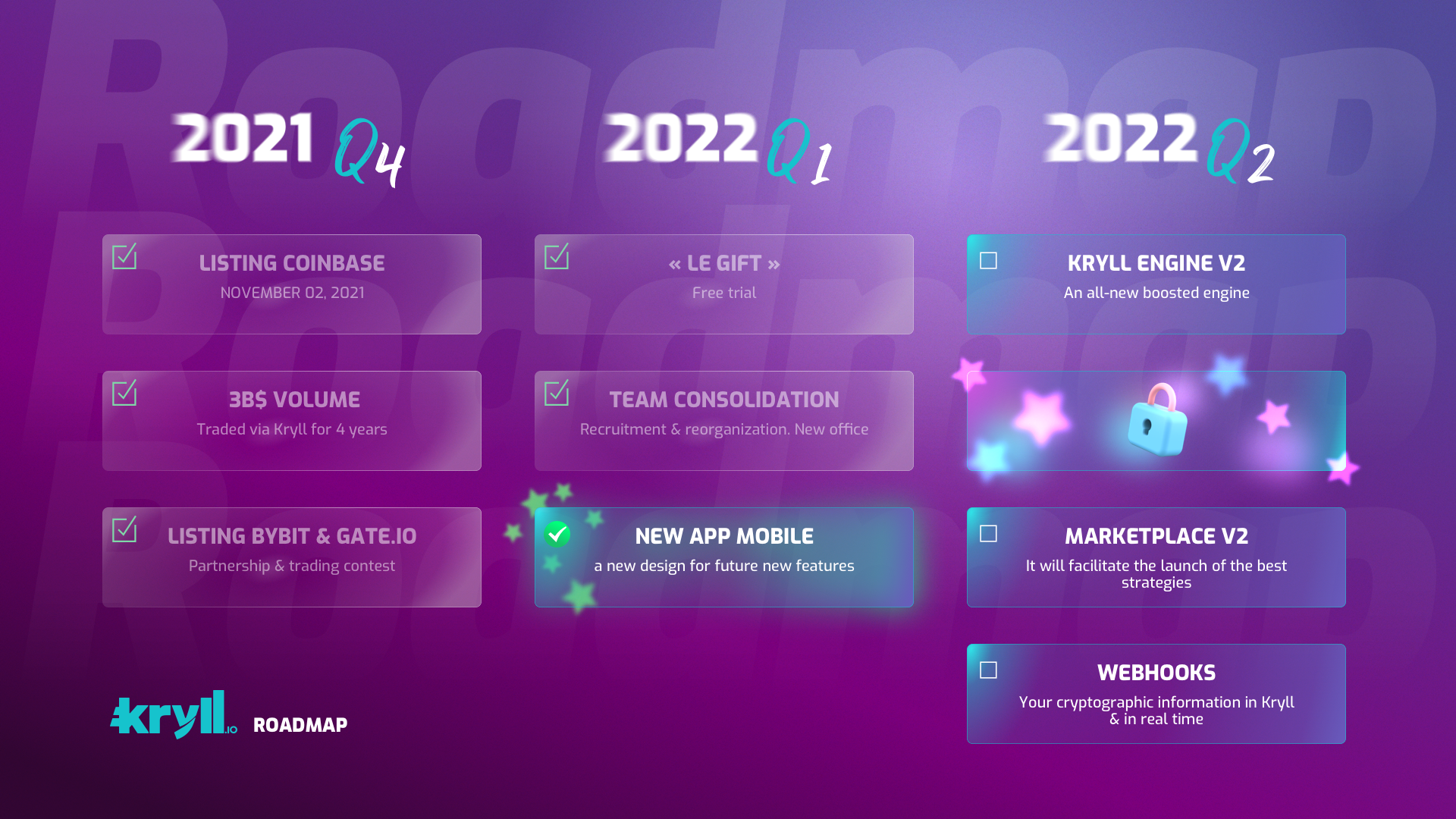 Last bonus for all the new users of the application or the platform Kryll.io! The Kryll team offers you $7 (in KRL) to start using all the services of the application or the platform quickly.

To benefit from it, you just have to register on Kryll and link at least one API Key to your Kryll account, among the exchanges supported by the platform.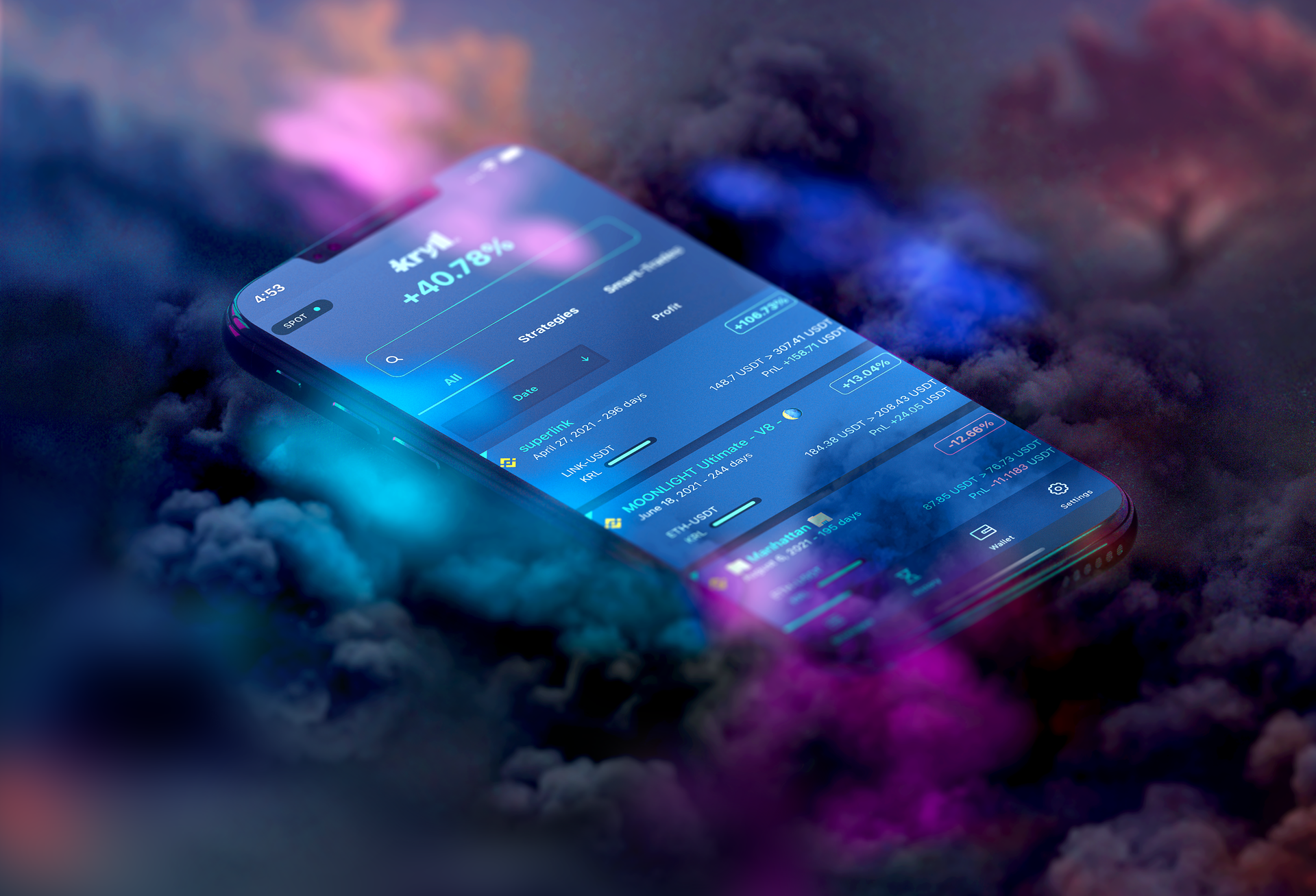 Last but not least, the first 1000 users of the application will receive an exclusive Kryll.io POAP*
*If you are one of the lucky winners, an email will automatically be sent to the address used for your Kryll account.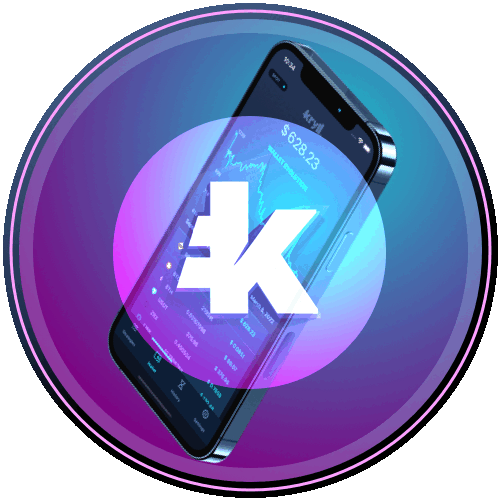 Happy Trading,