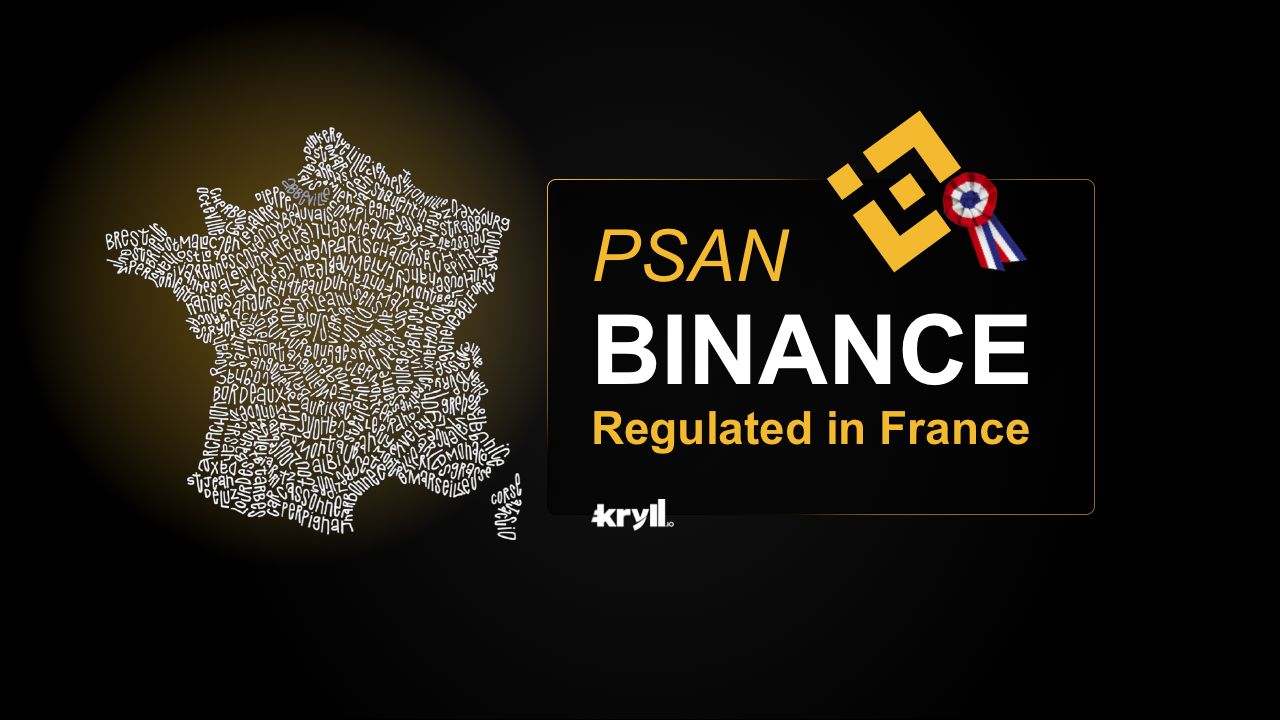 El afamado multimillonario y director general de Binance, CZ (abreviatura de Changpeng Zhao) felicitó a su empresa en Twitter publicando una captura de pantalla de su número de registro PSAN (Proveedor de Servicios de Activos Digitales) francés. David Prinçay, Director General de Binance Francia, también expresó su alegría por el reconocimiento PSAN en el canal de noticias BFMTV.
.@Binance just got approved for the France 🇫🇷 VASP (Virtual Assets Service Provider) registration.https://t.co/DwqZrxq3bS pic.twitter.com/Eebkc7OhRV

— CZ 🔶 Binance (@cz_binance) May 4, 2022
"Este es el resultado de un gran trabajo realizado entre nuestros equipos y la AMF. Hay una oportunidad para que Europa se convierta en líder en blockchain. (...) El registro nos refuerza para hacer de Francia un lugar especial. El registro de PSAN tranquiliza a los usuarios, permitiéndoles entrar en un entorno y un marco seguros en Europa y en todo el mundo" Prinçay.D, Director de Binance Francia.
Binance, aun siendo líder en el comercio de criptomonedas, tuvo que ser paciente a la espera de obtener el número de registro. La plataforma presentó una solicitud oficial en diciembre de 2020, para obtener una respuesta 18 meses después.
Binance se ha convertido así en el 37º proveedor de servicios de activos digitales reconocido en Francia, junto a Coinhouse y Bitpanda. Con esta noticia, Francia se convierte en la primera gran nación europea en reconocer a Binance.
"Es importante que Francia sea el primer país de Europa donde estamos regulados", añadió David Prinçay.
Changpeng Zhao, se había reunido con el Secretario de Estado para la Transición Digital, Cedric O, a finales de año, y había dado a conocer un proyecto para construir un centro de investigación y desarrollo en París, así como una incubadora para intensificar las innovaciones francesas en términos de Blockchain, con un importe de inversión de 100 millones de euros.
"The company (#Binance) said it would make Paris its European hub after France's financial markets regulator formally granted #Binance the right to offer and market its services to local customers."https://t.co/6sAFdxPp75

— CZ 🔶 Binance (@cz_binance) May 4, 2022
Binance podrá así centrarse en operaciones de marketing dirigidas al público francés, pero el objetivo principal de la plataforma sigue siendo la educación en torno a temas como Blockchain, criptodivisas e incluso NFT.
Si no tiene una cuenta en Binance, haga clic directamente en el siguiente enlace para registrarse en la plataforma y obtener un 20% de descuento en las tarifas de negociación.

Sitio Web: https://kryll.io
Twitter: @kryll_es
Twitch: https://www.twitch.tv/kryll_es
Telegram EN: https://t.me/kryll_io
Telegram FR: https://t.me/kryll_fr
Telegram ES: https://t.me/kryll_es
Discord: https://discord.gg/PDcHd8K
Facebook: https://www.facebook.com/kryll.io
Youtube: https://www.youtube.com/c/KryllESLatam
Soporte: [email protected]