Gift Block - You really like Kryll.io? Then you can use this block to send a little something to the Kryll team. The KRL received will be put to good use by helping the team continue building the platform!
Block configuration
Connect this block to your strategy and select the amount you want to contribute to the Kryll team.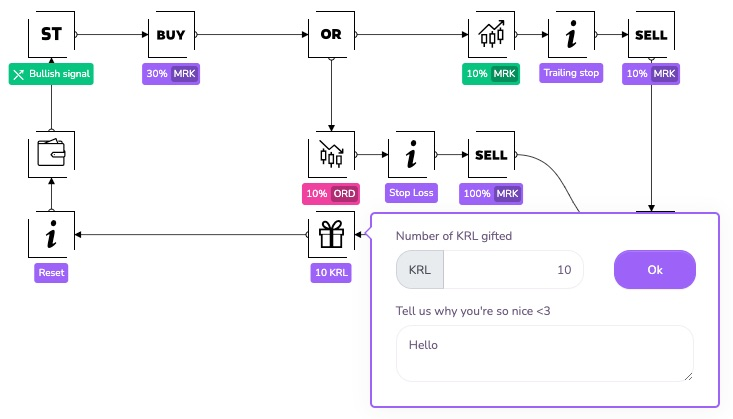 You can even send a note to the team via the dedicated field. We read all your messages. We promise.
---
Join us on our Telegram and Discord groups as well as our other social networks to share your opinion and your feedback on the Kryll.io platform

Happy Trading,
Website : https://kryll.io
Twitter : @Kryll.io
Telegram EN : https://t.me/kryll_io
Telegram FR: https://t.me/kryll_fr
Telegram ES: https://t.me/kryll_es
Discord : https://discord.gg/PDcHd8K
Facebook : https://www.facebook.com/kryll.io
Support : support@kryll.io