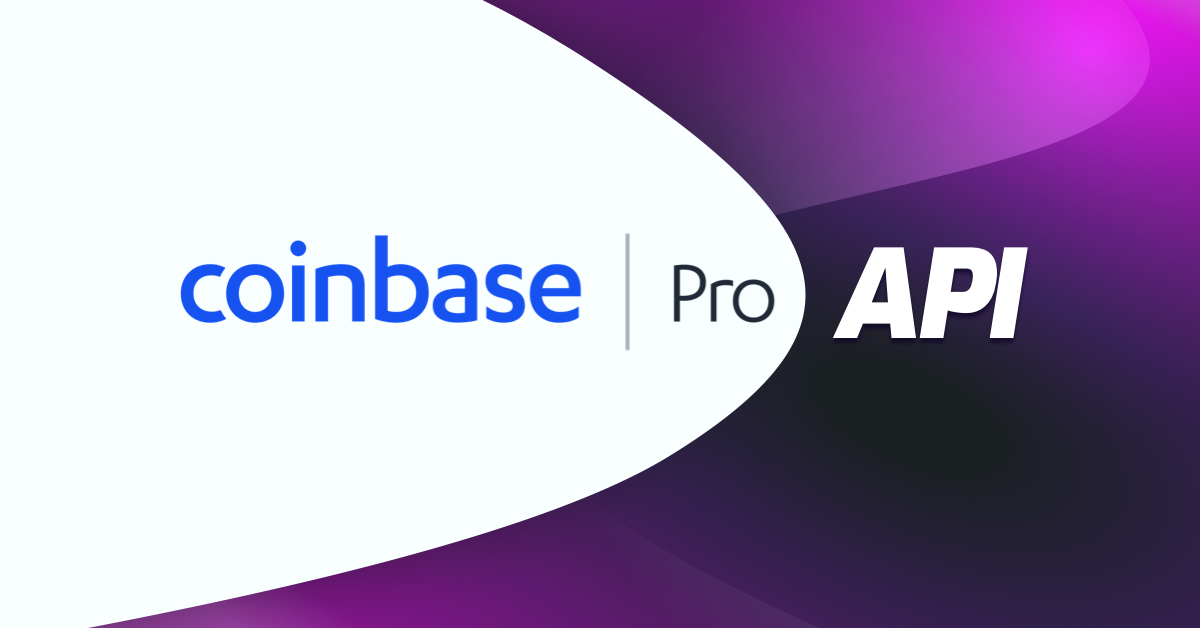 You want to link your Coinbase Pro account to your Kryll account? Nothing could be simpler, just create an API key. All the steps are explained in this tutorial.
1- Go to the API settings by clicking on your name (top right) then API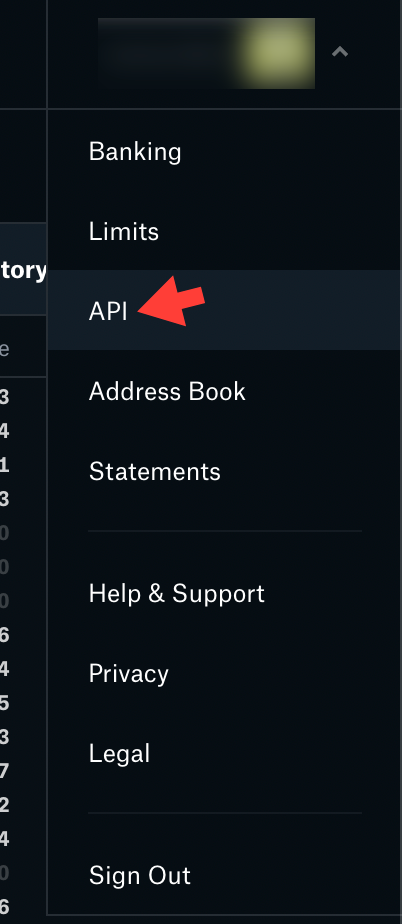 2- Click on NEW API KEY in the API settings section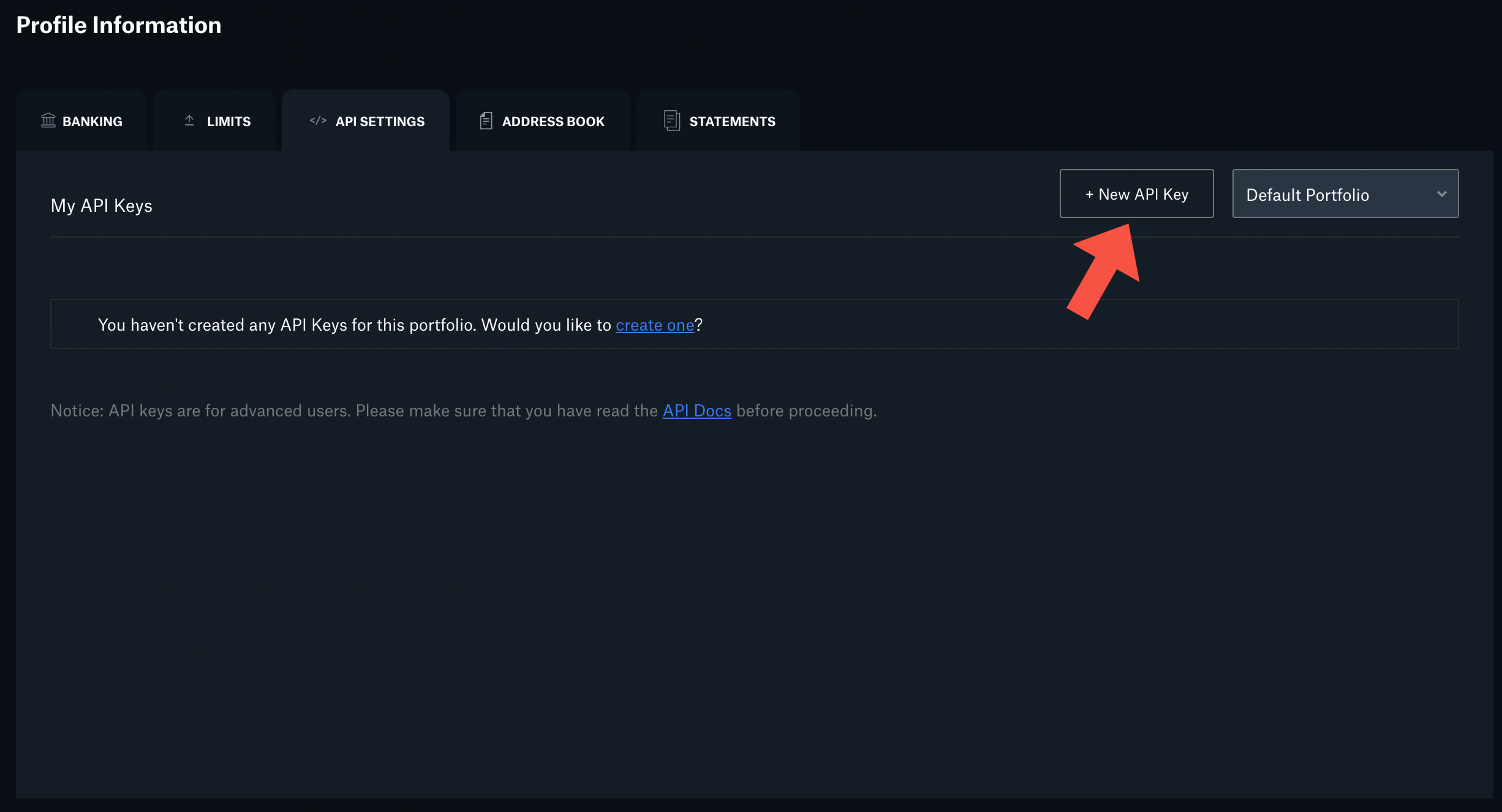 3- Now you must name your API Key and select "View" and "Trade".
Do no check "Transfer", the Kryll platform does not require the right to withdraw anything from your account. Write down your Passphrase somewhere, you'll need it in the next steps. Then click on Create API Key.
Note : Leave "IP Whitelist" empty.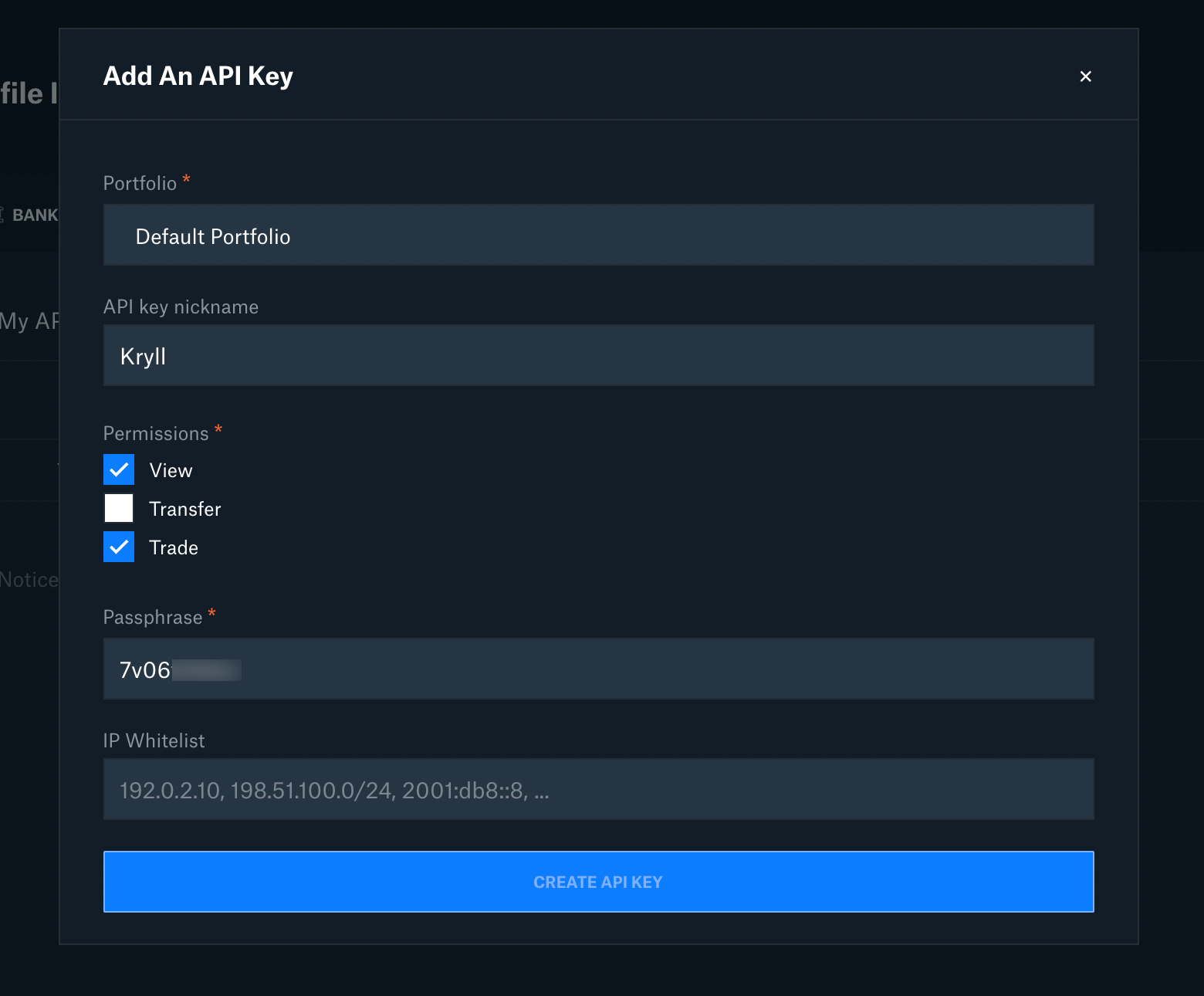 4- Confirm your 2FA to create your API Key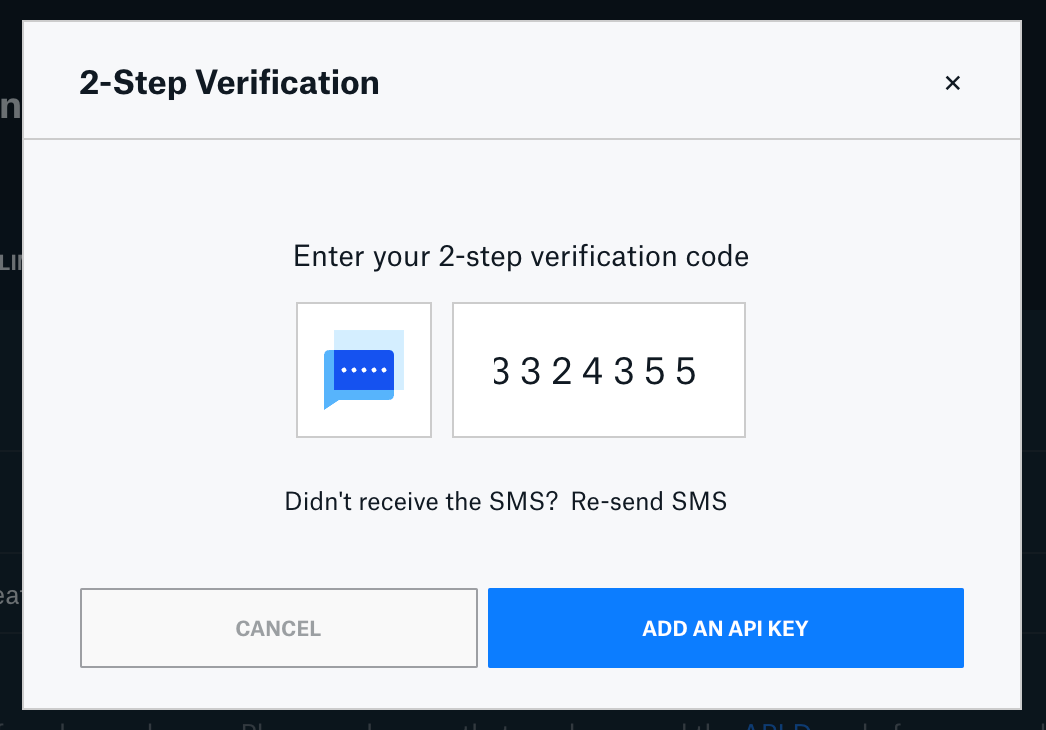 5- Your API Key is created, please save the "API Secret", you'll need it for the next steps

Note : Your API Secret will not be shown again, write it down.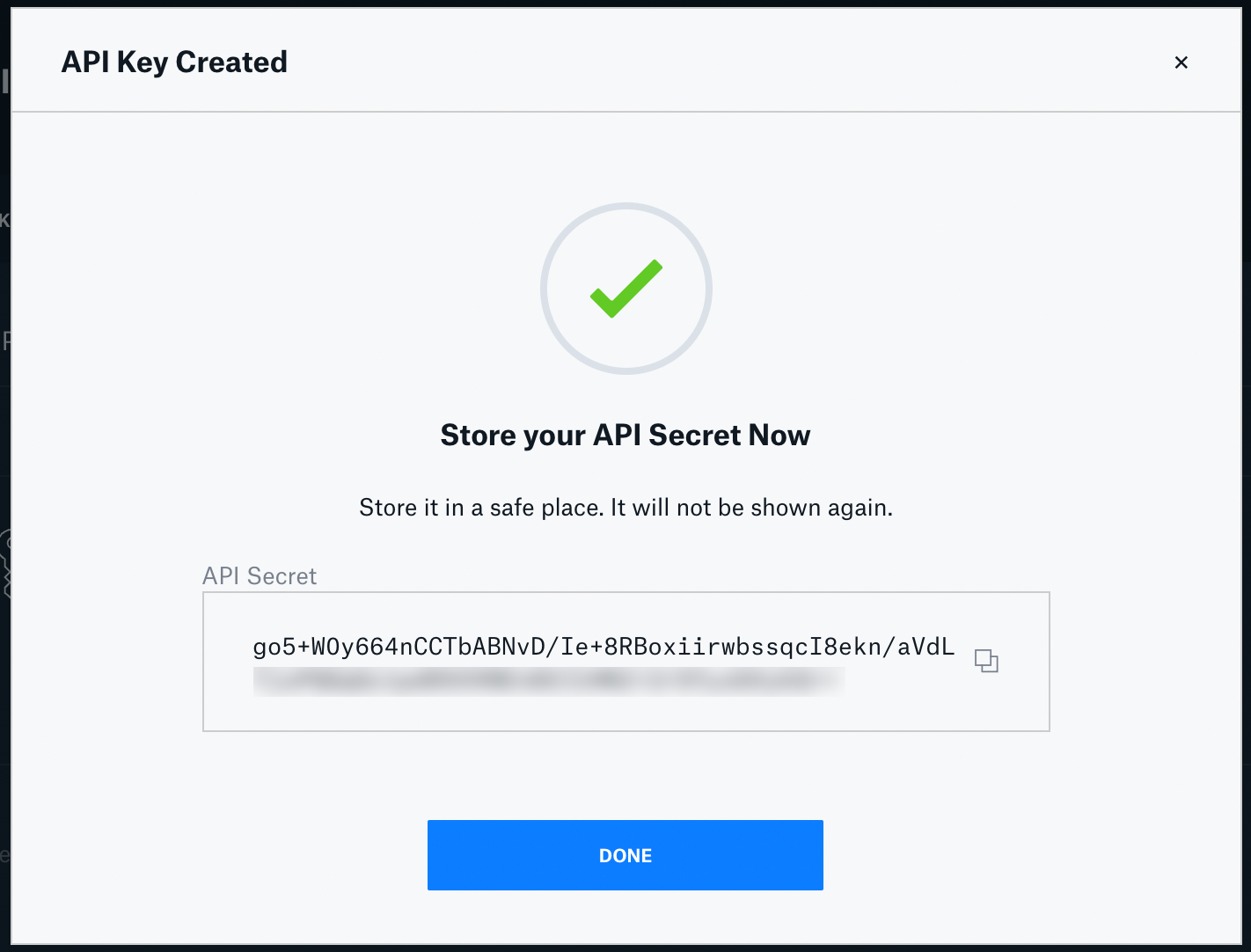 6- Your API Key is now ready to be added to your Kryll account
Your API Key is displayed here. You'll also need your API Secret and API Passphrase for the next step.

7 — Now go to your Kryll account in the "My Account" section
In the section on the right "Connect to your exchanges" select "Coinbase Pro" and indicate your "API Key", "Secret Key" and "Passphrase". And click on "Ok".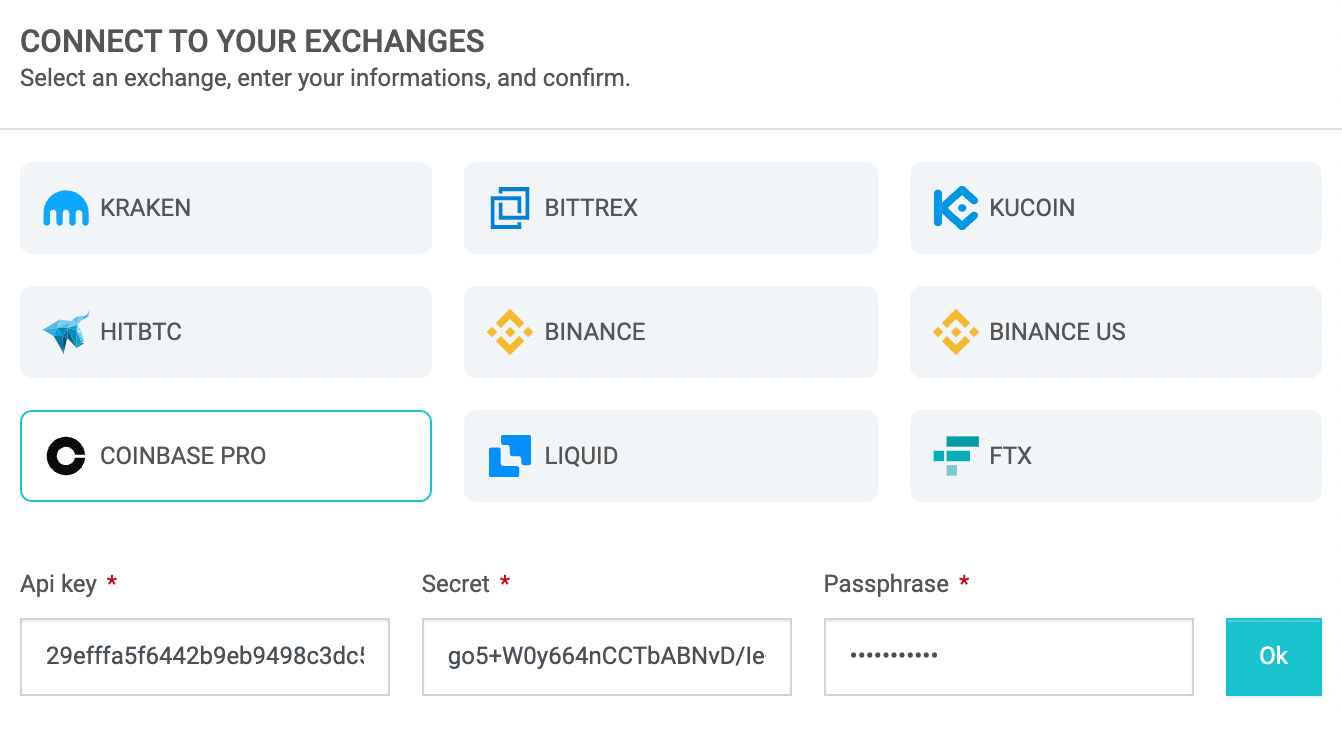 8 — Your Coinbase Pro API key is now linked to your Kryll account!
It will appear under the "Exchanges" block where you can remove it from your account if necessary.

Happy trading!
Website : https://kryll.io
Twitter : @Kryll.io
Telegram EN : https://t.me/kryll_io
Telegram FR: https://t.me/kryll_fr
Discord : https://discord.gg/PDcHd8K
Facebook : https://www.facebook.com/kryll.io
Support : support@kryll.io