You have successful strategies bots and would like to share them with the community or monetize them? you need a Publisher status.
The Publisher status will allow you to publish your strategies on the marketplace and thus be able to propose your creations to the community.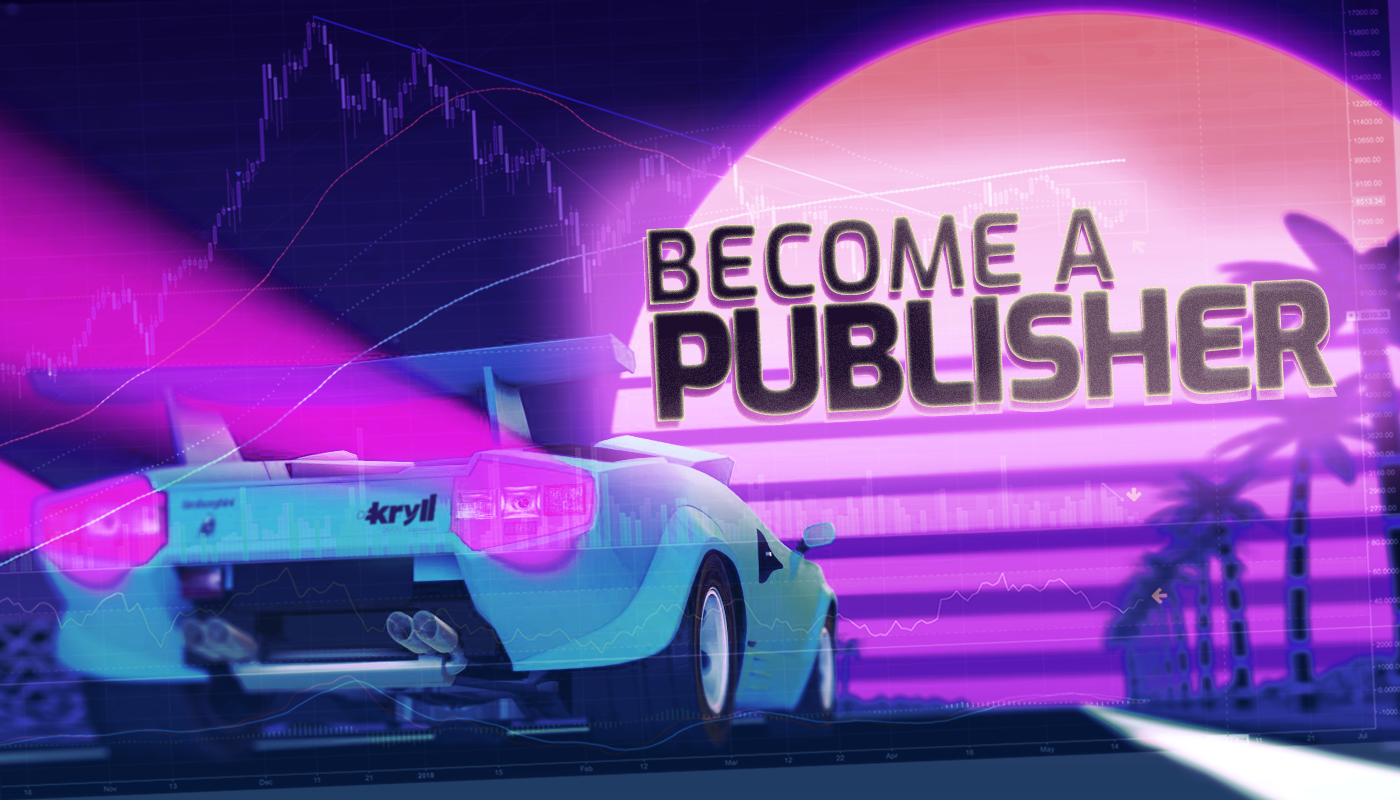 Being a Publisher is a privilege and implies duties and rules to be respected. Publisher status can be revoked at any time for violation of the rules of conduct or abuse of the system.

Note: Applications are only made by email to support@kryll.zendesk.com and the file must be complete.
Incomplete or improperly completed applications will not be processed.
List of documents to be sent:
Your email address associated with the Kryll account
The Telegram group associated to your strategy with minimum 10 people
Attach a screenshot of the strategy that you wish to publish in LiveTrading on your Kryll account for at least 30 DAYS (in other words, your strategy must BE running for at LEAST 30 days MINIMUM)
IT MUST BE A LIVE TRADING, not a LIVE SIMULATION!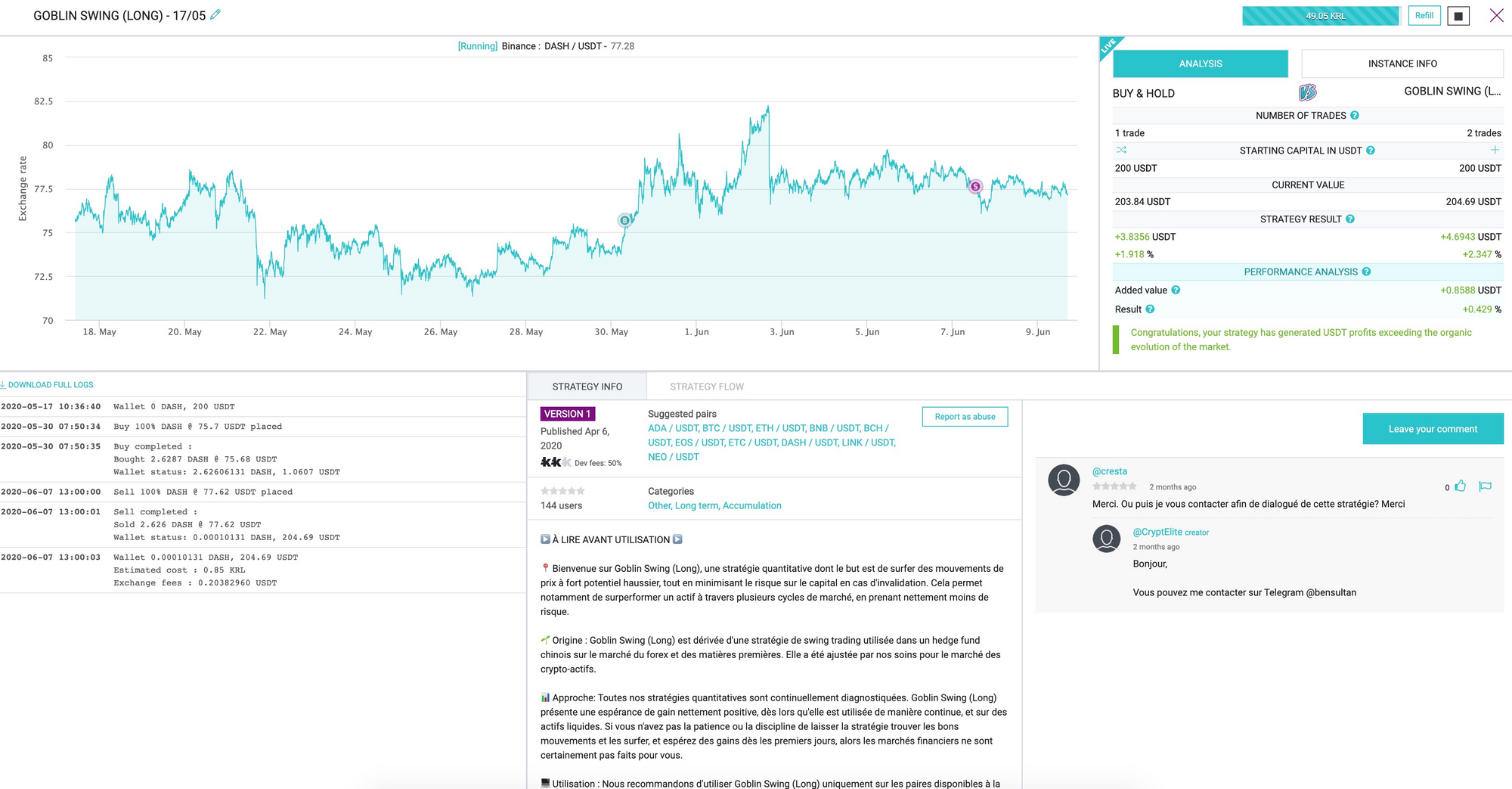 Attach a screenshot of the Analytics V2 tool over the last 6/12 months on the recommended pair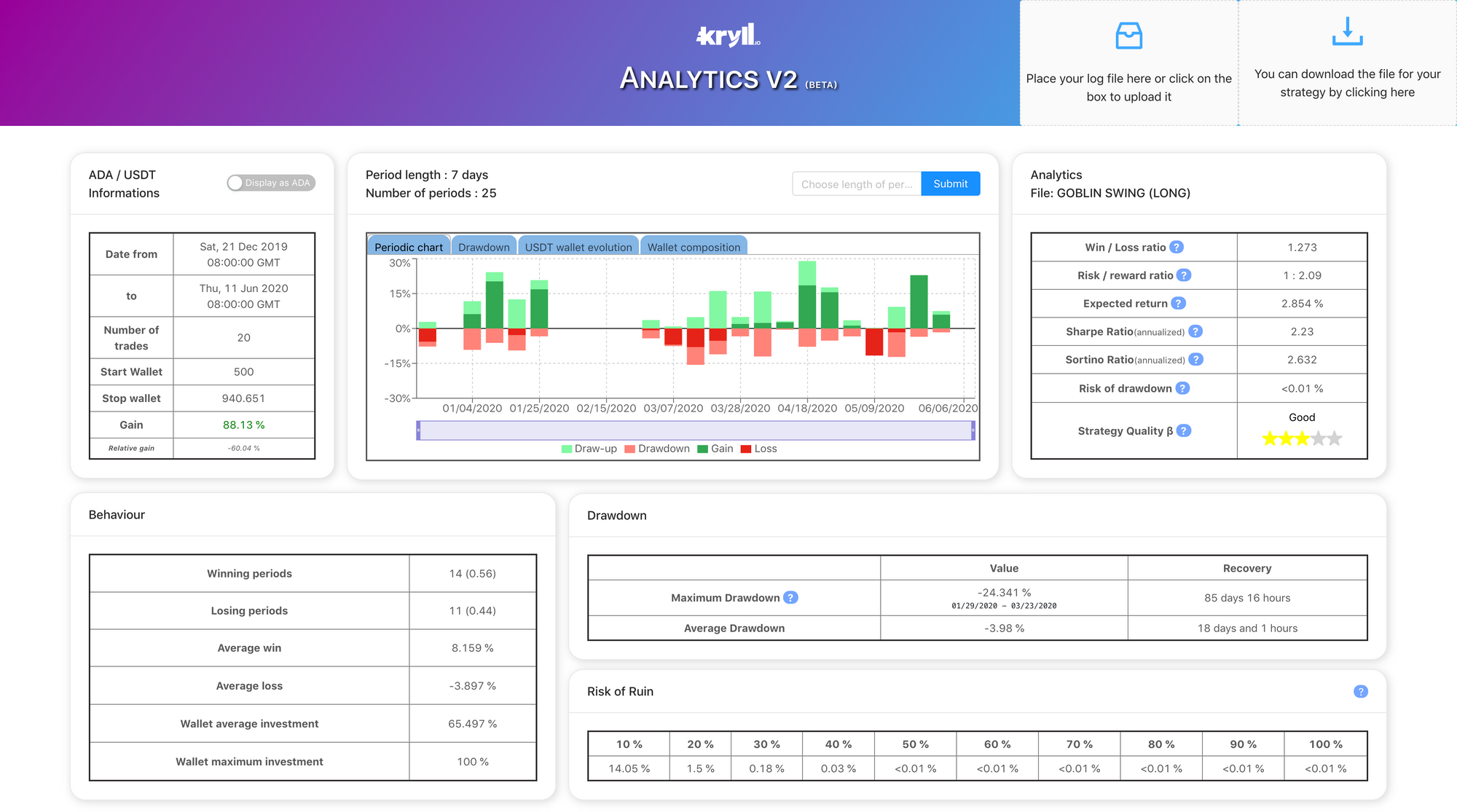 The image you will use to illustrate your strategy (480x640), use imgur service or similar, do not upload visual directly to your email, it may not works.
The description of the strategy (at least 200 words) in English (use Deepl.com if needed) and possibly in a second language of your choice. It is also advisable to put your contact (e-mail or Telegram) for users who want to contact you, see example below

The source-code exported as .kryll file of your strategy to allow us to do tests (wrench in the editor)

ATTENTION!

Only complete files will be considered. Response time may vary and take several days/weeks.
We process each file, the answer will be sent to you by e-mail, so be patient, it is worth it.

Good Luck!

Website : https://kryll.io
Twitter : @Kryll.io
Telegram EN : https://t.me/kryll_io
Telegram FR: https://t.me/kryll_fr
Discord : https://discord.gg/PDcHd8K
Facebook : https://www.facebook.com/kryll.io
Support : support@kryll.zendesk.com