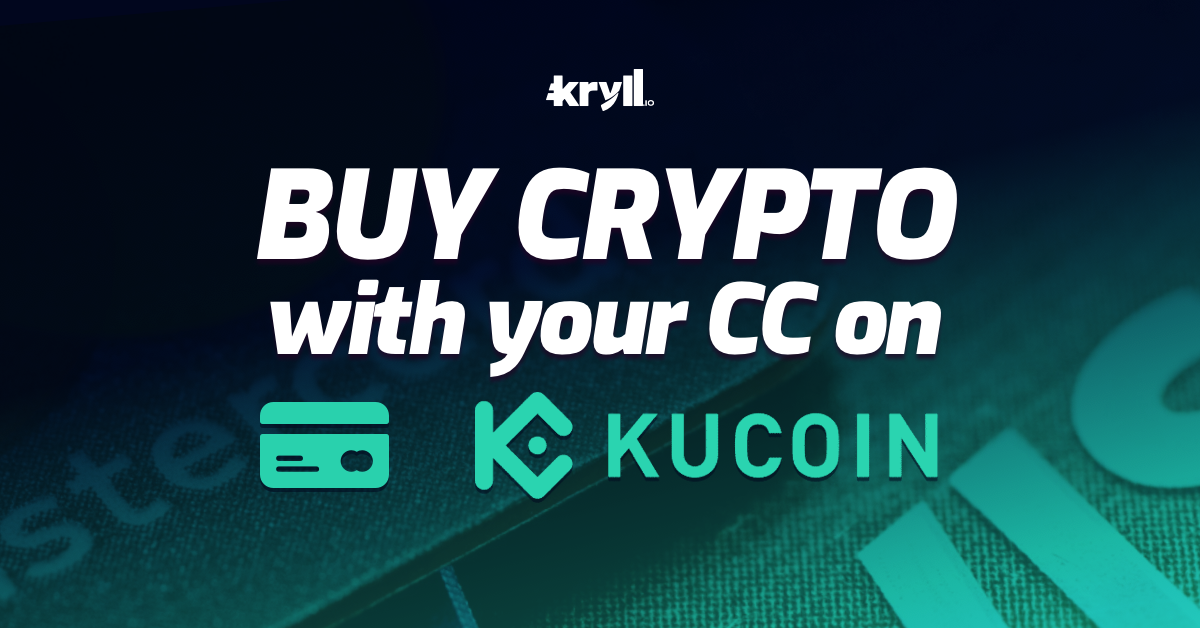 You can buy cryptocurrency on the KuCoin exchange using your credit/debit card Visa or Mastercard. This process is very simple and we will show you how to do it in this tutorial.
1- Go to the menu "Buy crypto" in the top left corner
And then "Credit/Debit Card".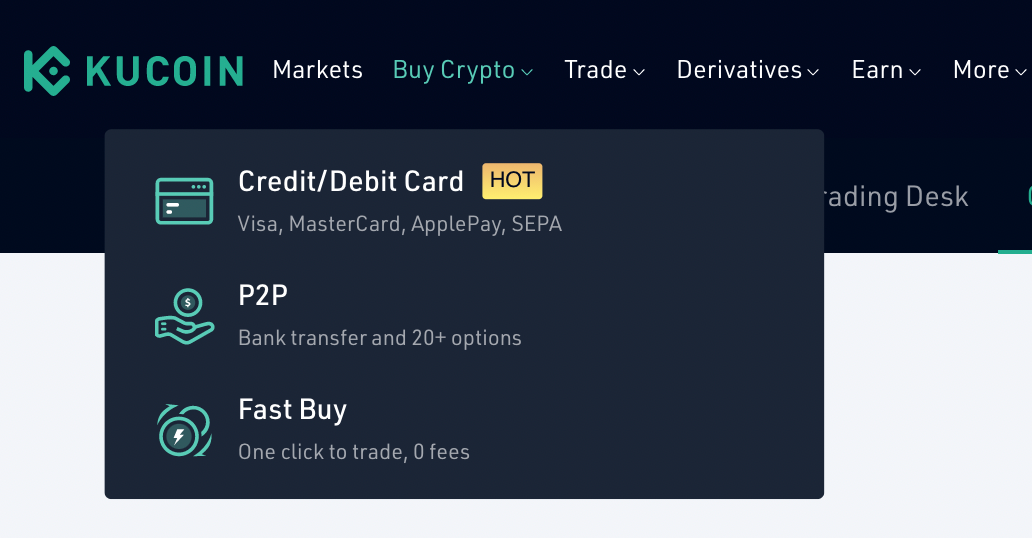 2- Chose the amount of your purchase and the crypto you want.
In our example we will buy USDT for 30 euros. So we have to choose Euros. In payment method Visa/Mastercard and choose the best available provider. Here it was "Banxa". Then click on "Confirm".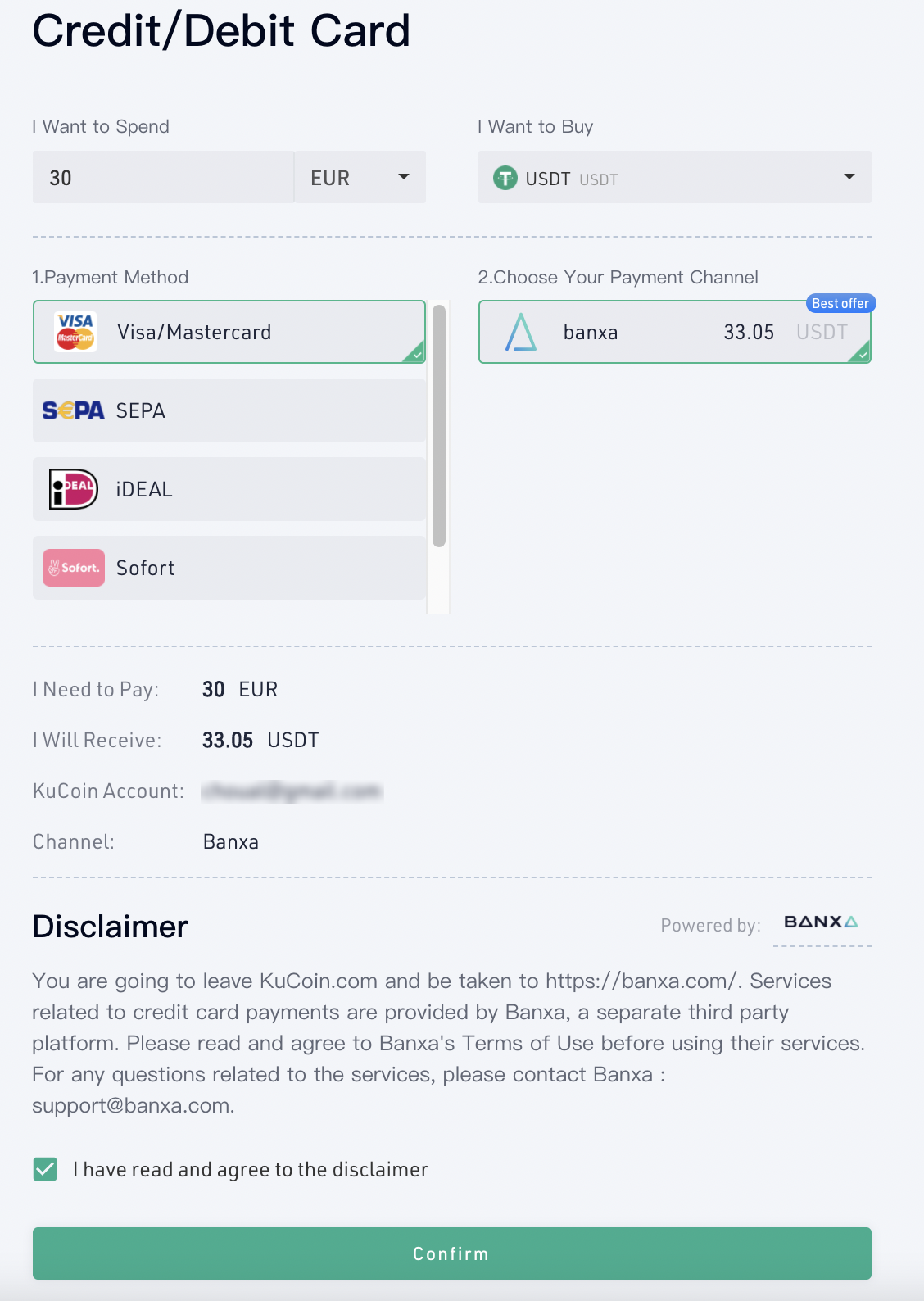 3- Enter your phone number to continue your transaction.
It will be necessary for KYC (verification of your ID). And click on "confirm".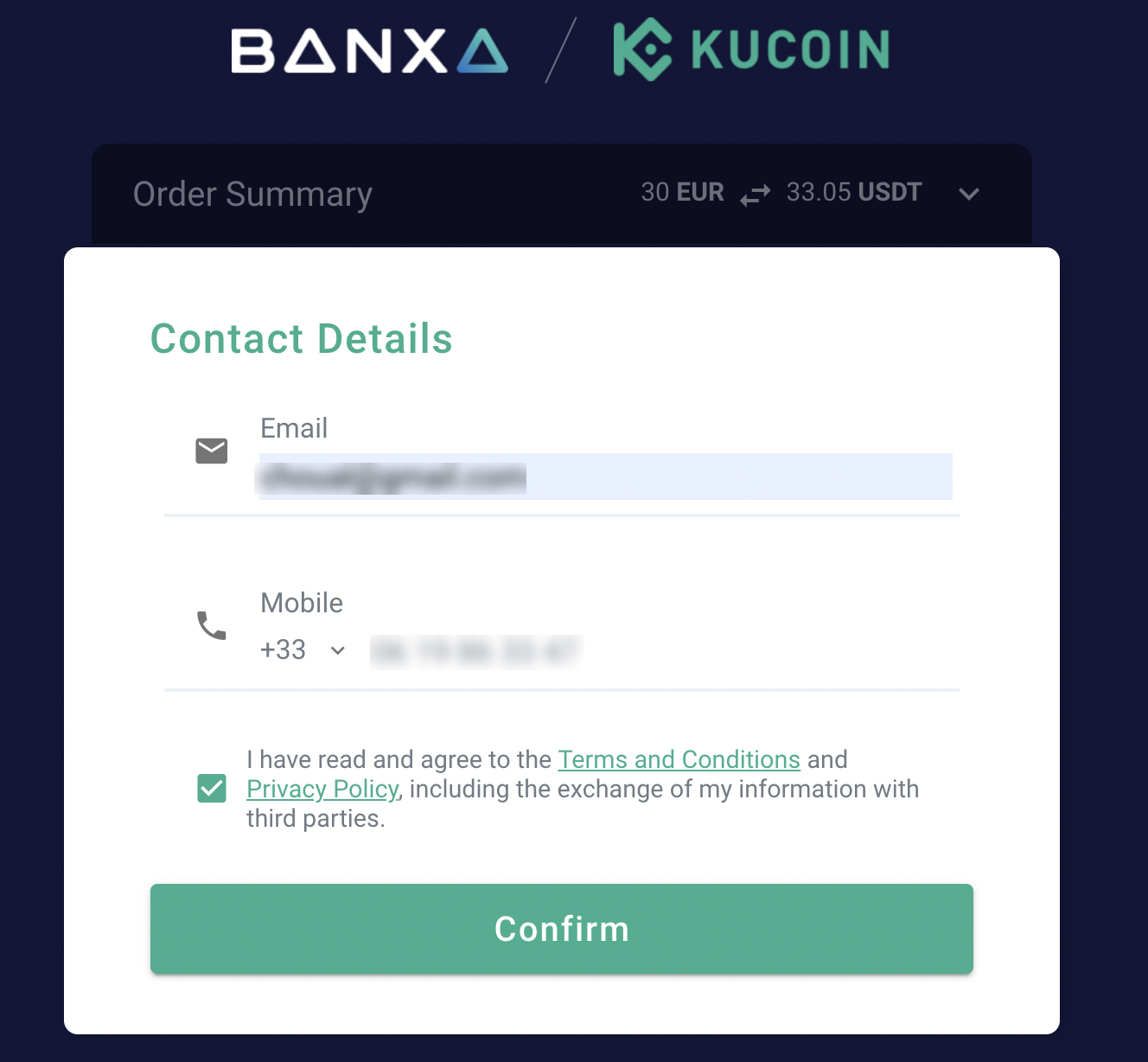 4- Fill in your personal details to continue the identity verification.
Your name, address and country of residence. And click on "submit verification".
5- You will now be asked to upload a photo of your ID (passport, ID card or driving license).
You may also be asked to upload a selfie of yourself holding your ID.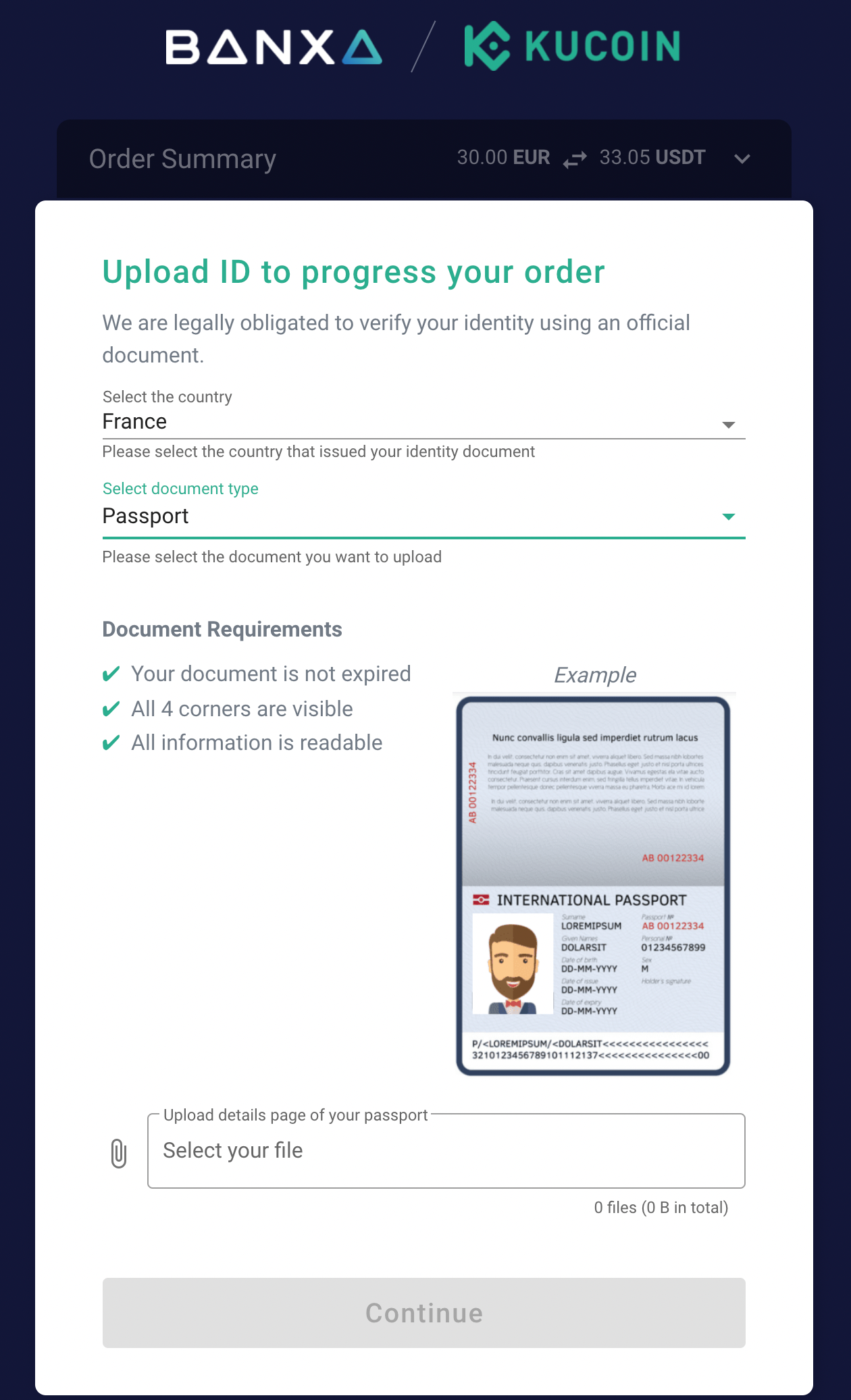 6- Proceed to the payment with your credit card by indicating its details (number, expiry date etc..) and click on "make payment".
Depending on your bank, you may need to validate the payment with an SMS or verification code on your bank's app.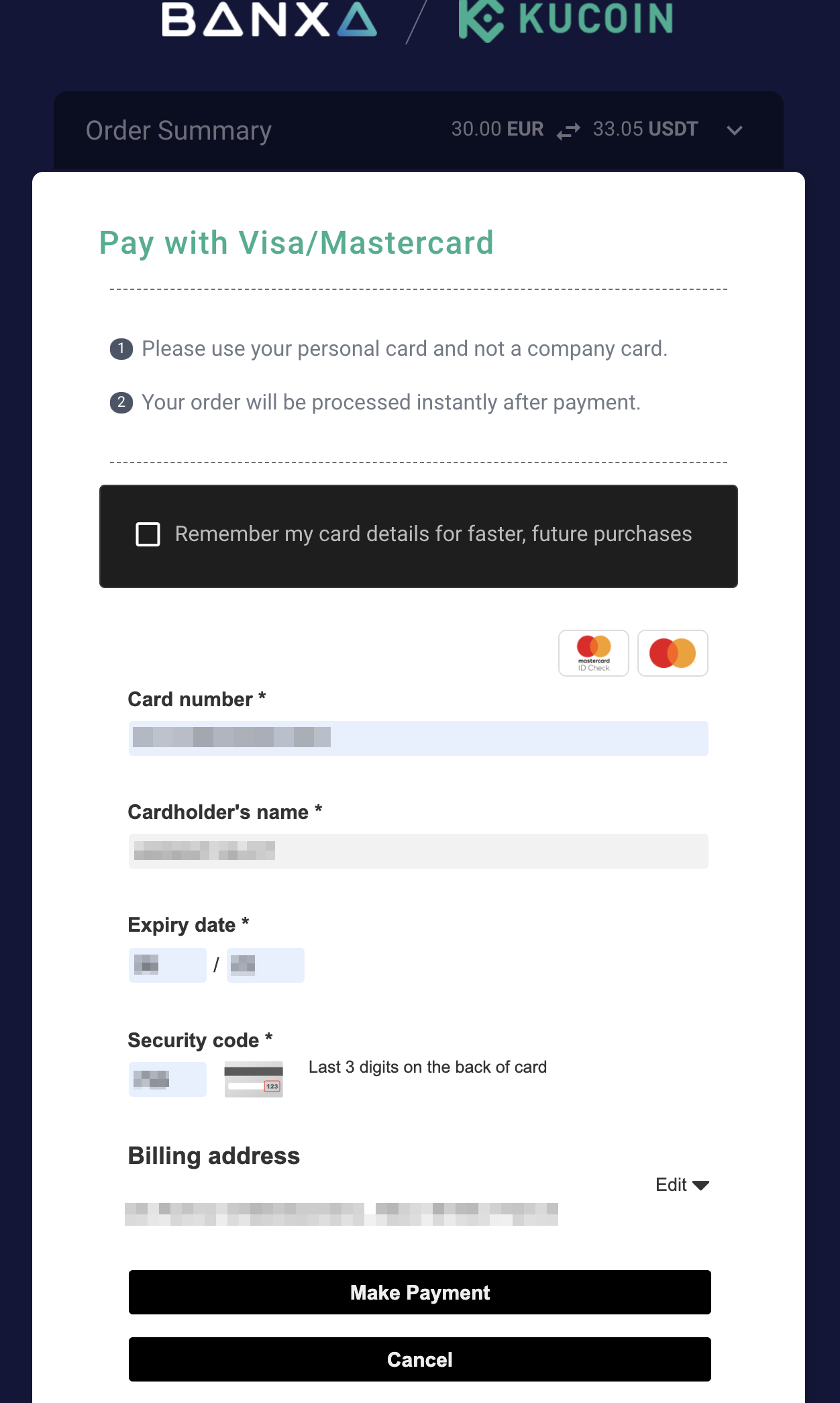 7- Your payment is being validated and this process may take a few hours. You will receive an email when it is done.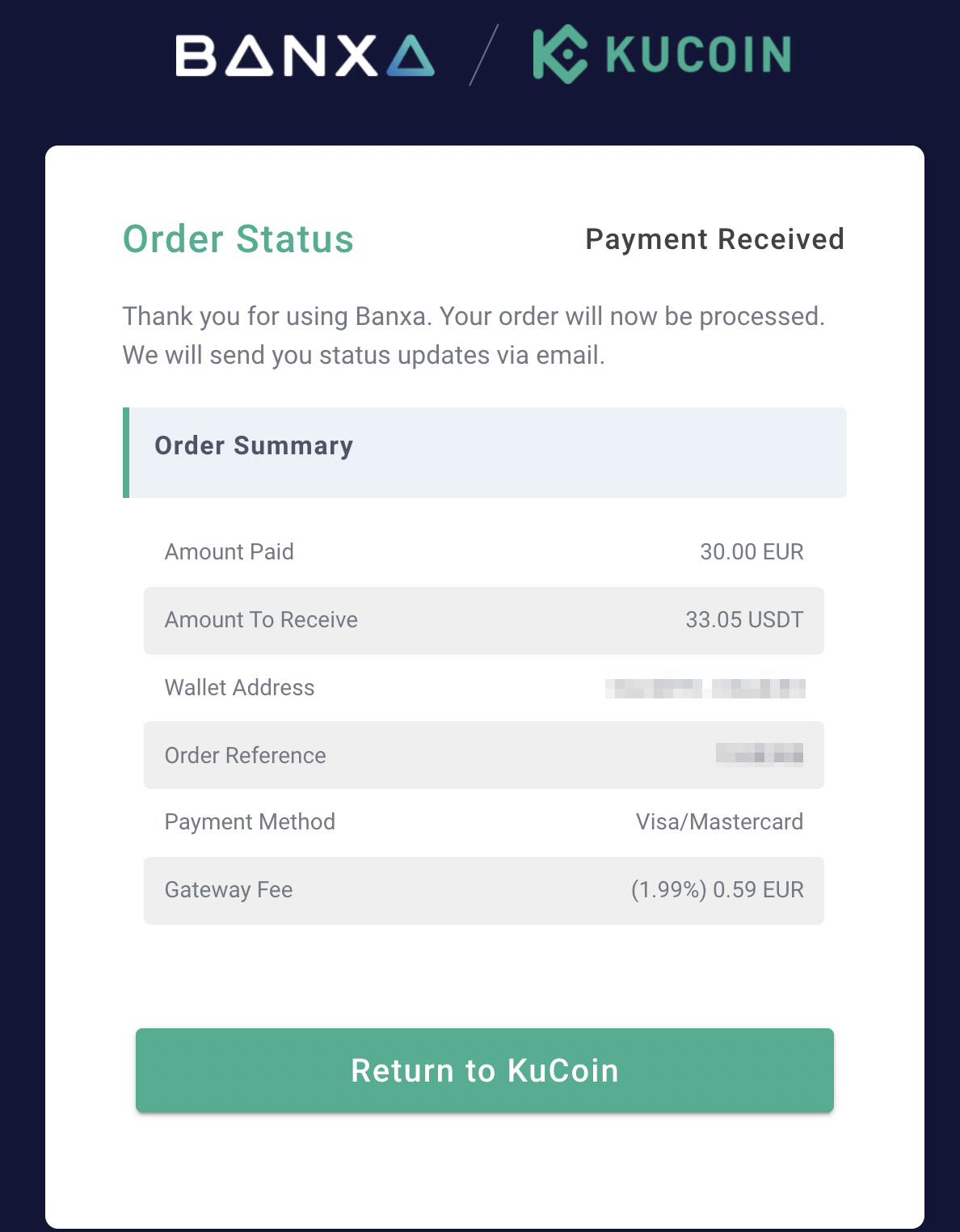 8- Once the transfer is complete you will receive a confirmation email and the funds will be available in your KuCoin account.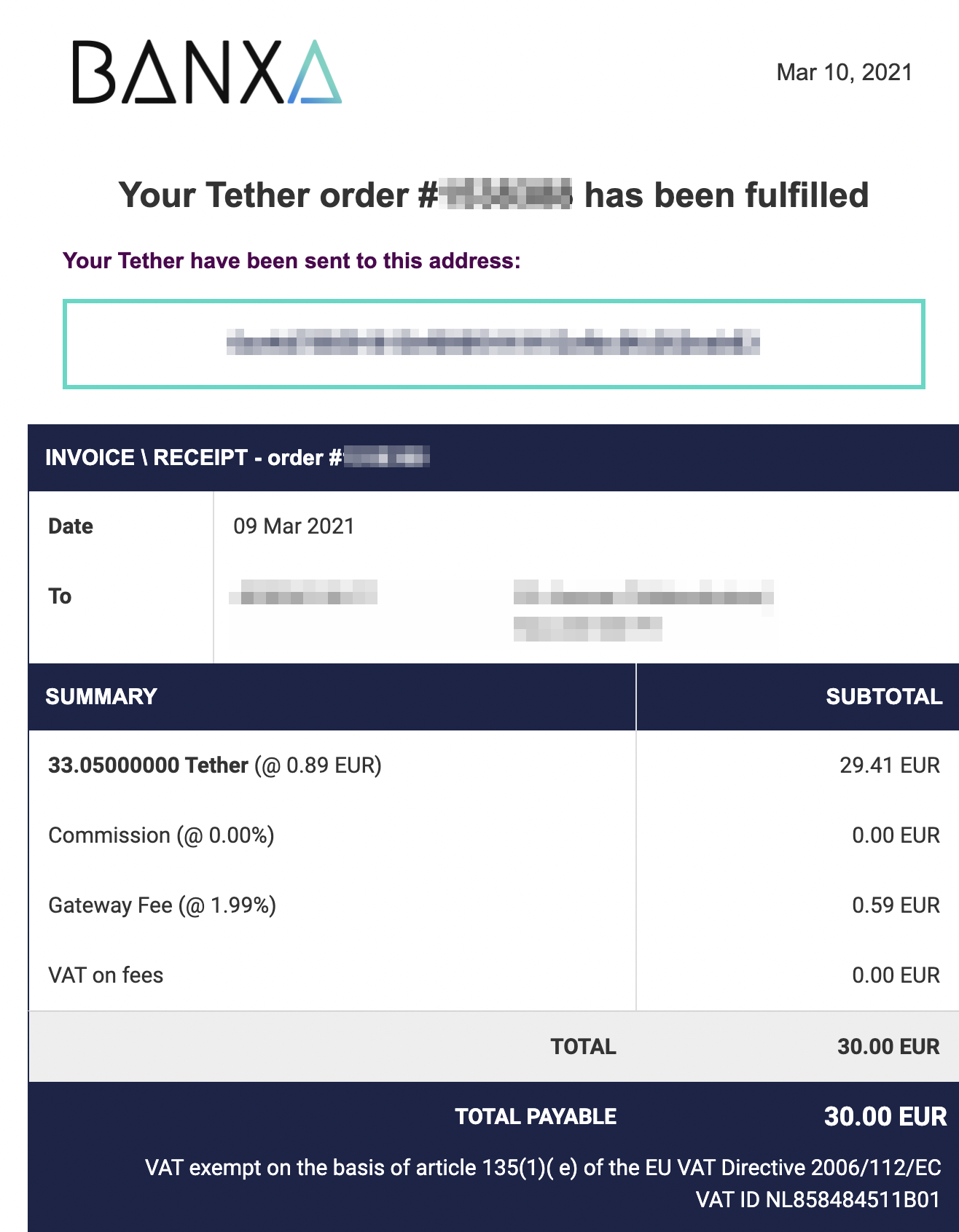 PS: Don't forget to transfer your funds from your main KuCoin account to your trading account in order to use them on the Kryll platform.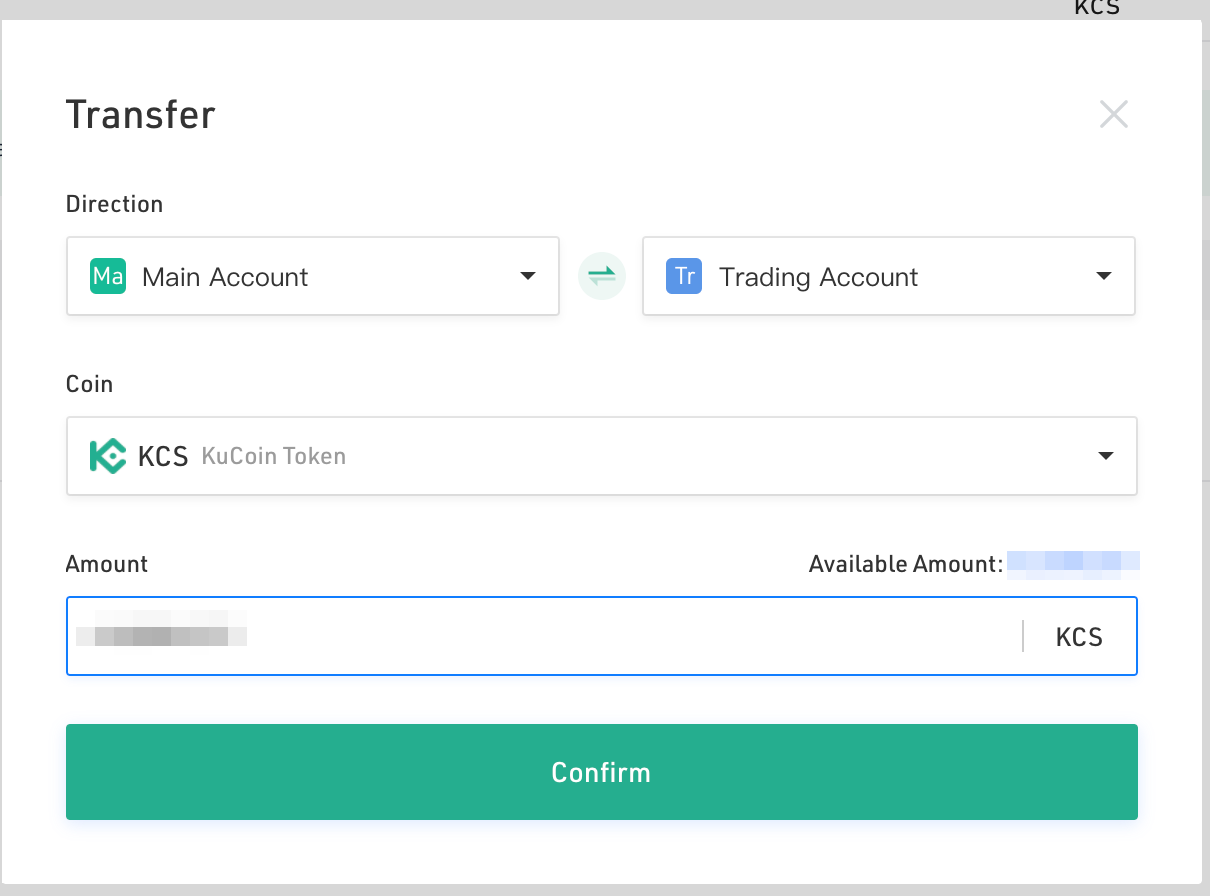 Discover Kucoin by clicking this link : HERE

Happy trading
Website: kryll.io
Twitter: @Kryll.io
Telegram EN: https://t.me/kryll_io
Telegram FR: https://t.me/kryll_fr
Discord: https://discord.gg/PDcHd8K
Facebook: https://www.facebook.com/kryll.io
Support: support@kryll.io