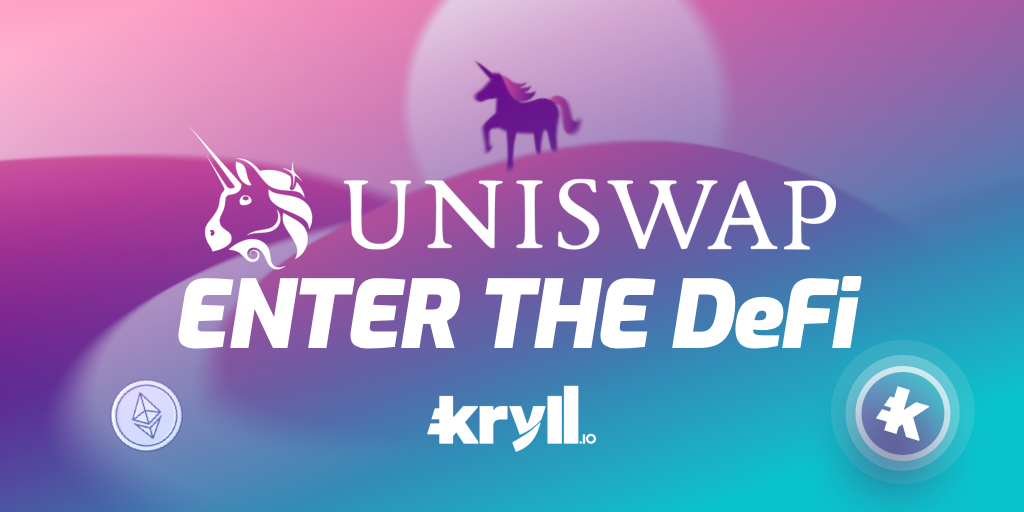 Purchasing KRL token via the DeFi Uniswap protocol is now possible! And this is good news because the advantages of decentralized liquidity protocols like Uniswap are numerous: the exchanges are managed by Ethereum (no centralization) and the community provides the liquidity.

Moreover, these protocols are unalterable, no account is required to access them and they are available in all countries! Finally, withdrawals and deposits are automatic (everything will be directly available on your wallet) with no need to wait for a validation from the exchange.

We will explain in this tutorial how to make a transaction on Uniswap.

Note that you must already have a wallet on Metamask.
You will have all the pairs available for the swap as well as various information such as the current KRL price, the available liquidity or the volume. Then click on "trade" in the top right corner.

> Direct link to the KRL swap page <

Note: In our example we will perform a swap on the KRL-ETH pair.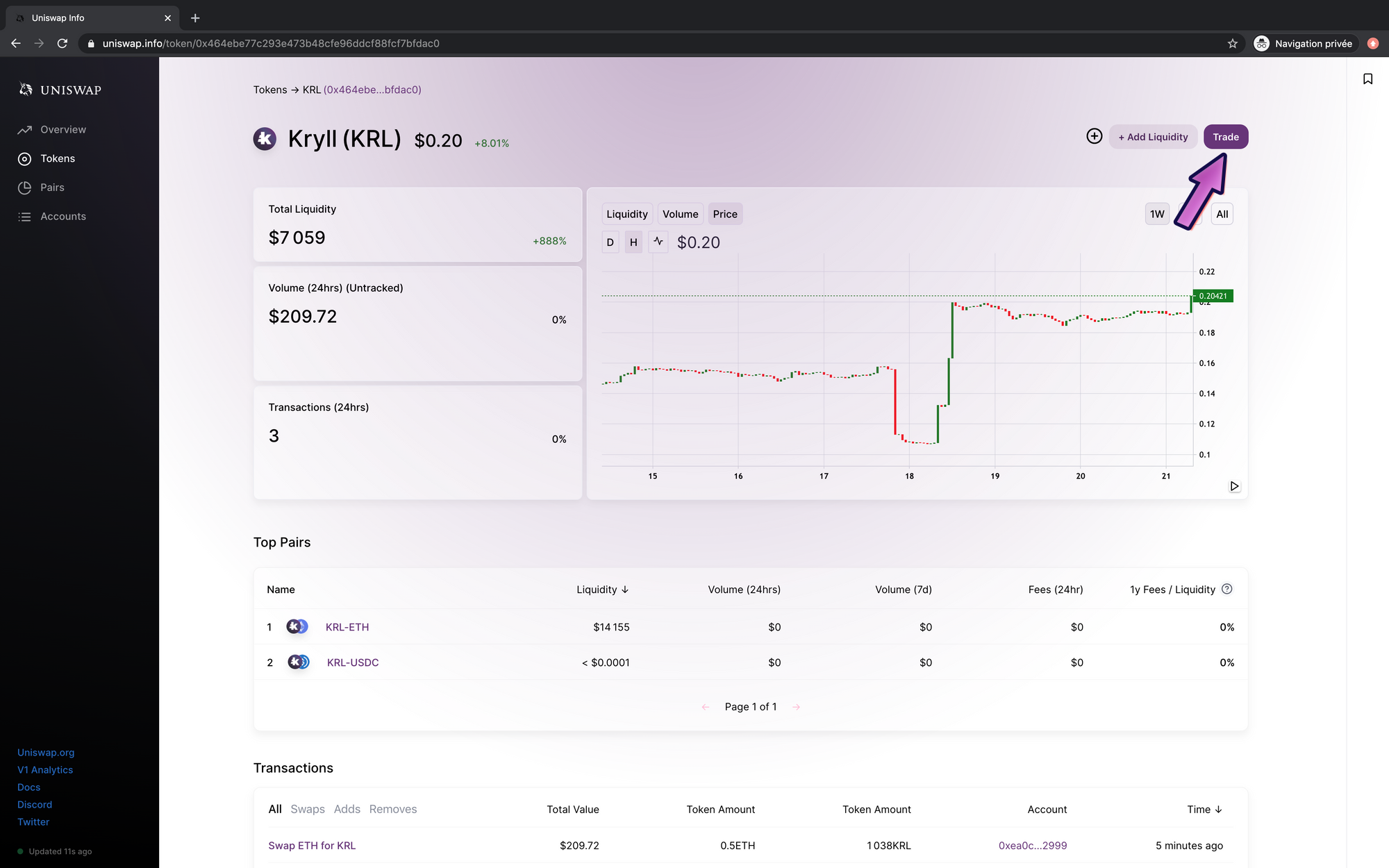 2- Confirm that you wish to access the KRL
An alert will then warn you that anyone can add an ERC20 token on Uniswap. Click on "I Understand" to continue.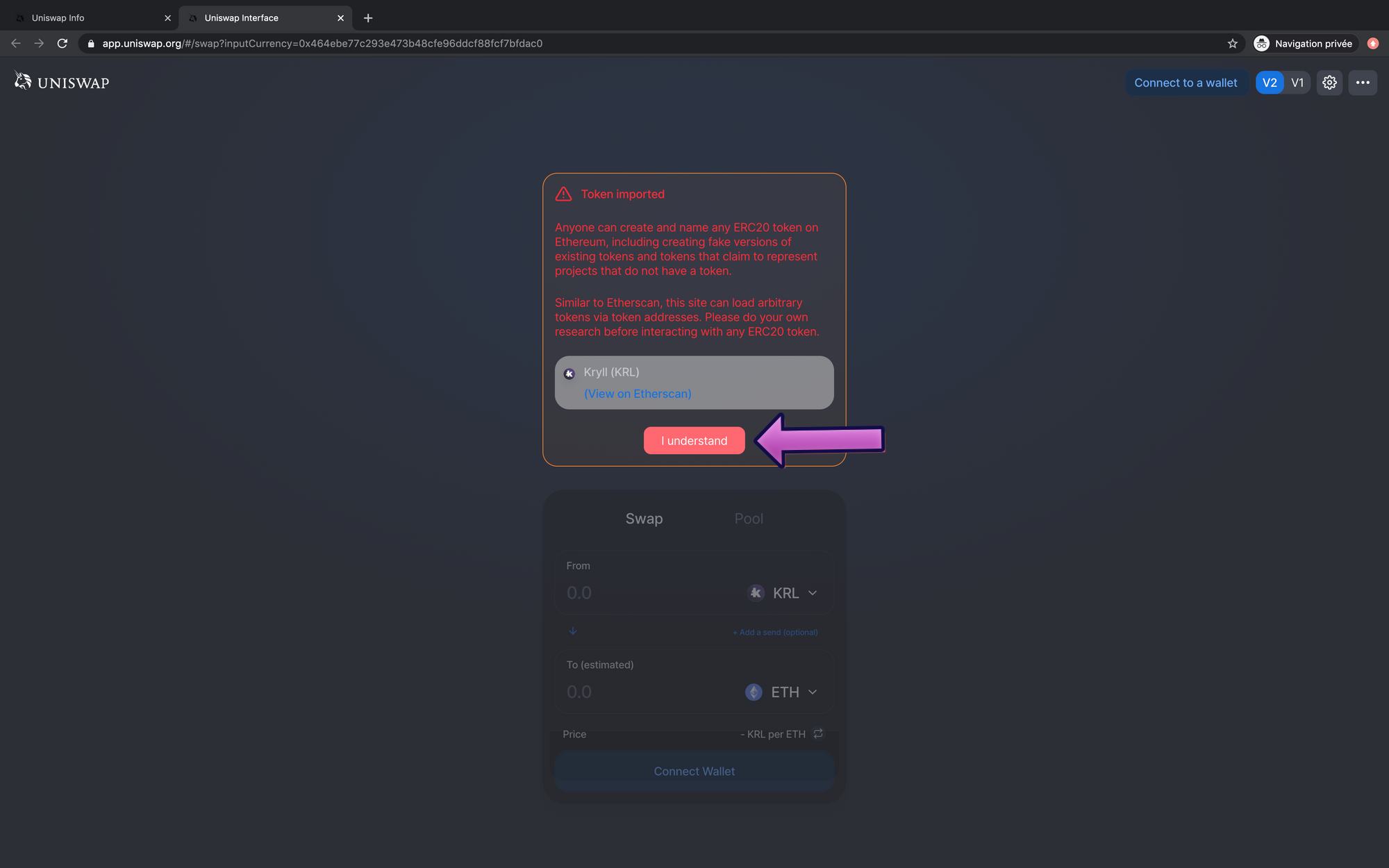 3- Connect your Wallet
You will now have to connect your Metamask wallet with Uniswap by clicking on "Connect Wallet".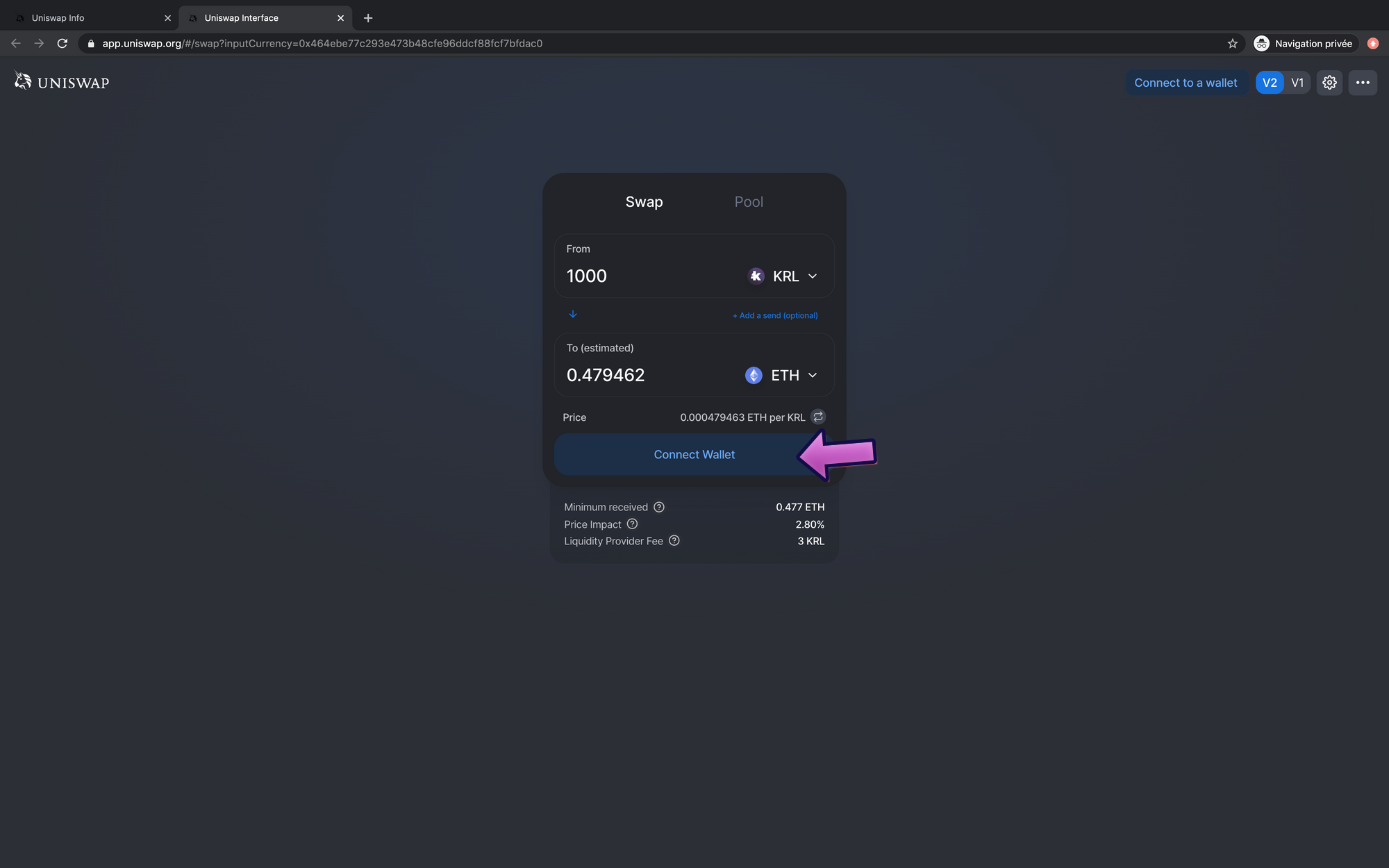 4- Now choose Metamask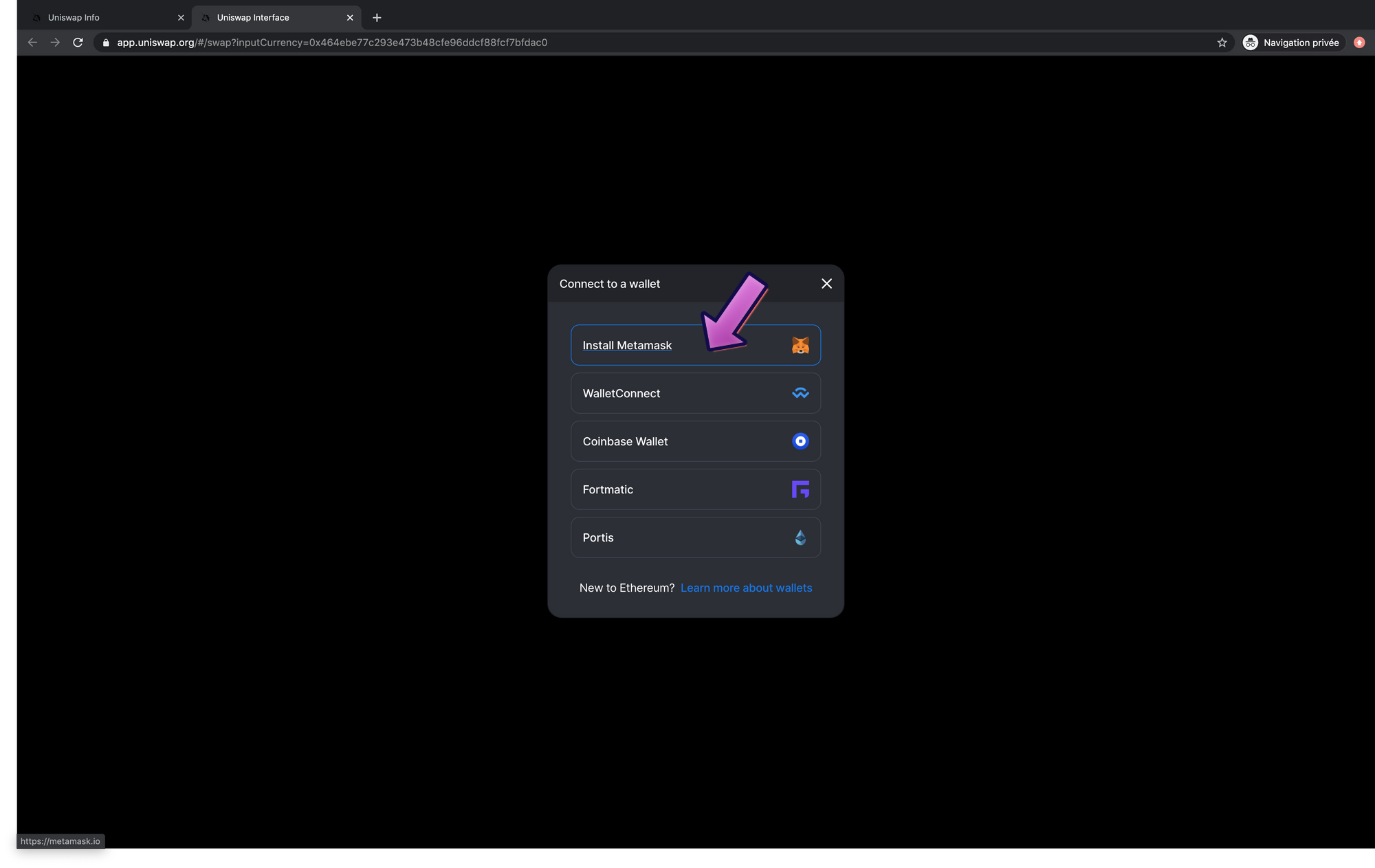 5- Approve the KRL
You must then approve your wallet via a transaction. This transaction will cost a bit of gas. In our example you will have to click in "Approve KRL" because we want to sell KRL. If you want to buy KRL with ETH then you have to select "From ETH to KRL" and you will get a message "Approve ETH".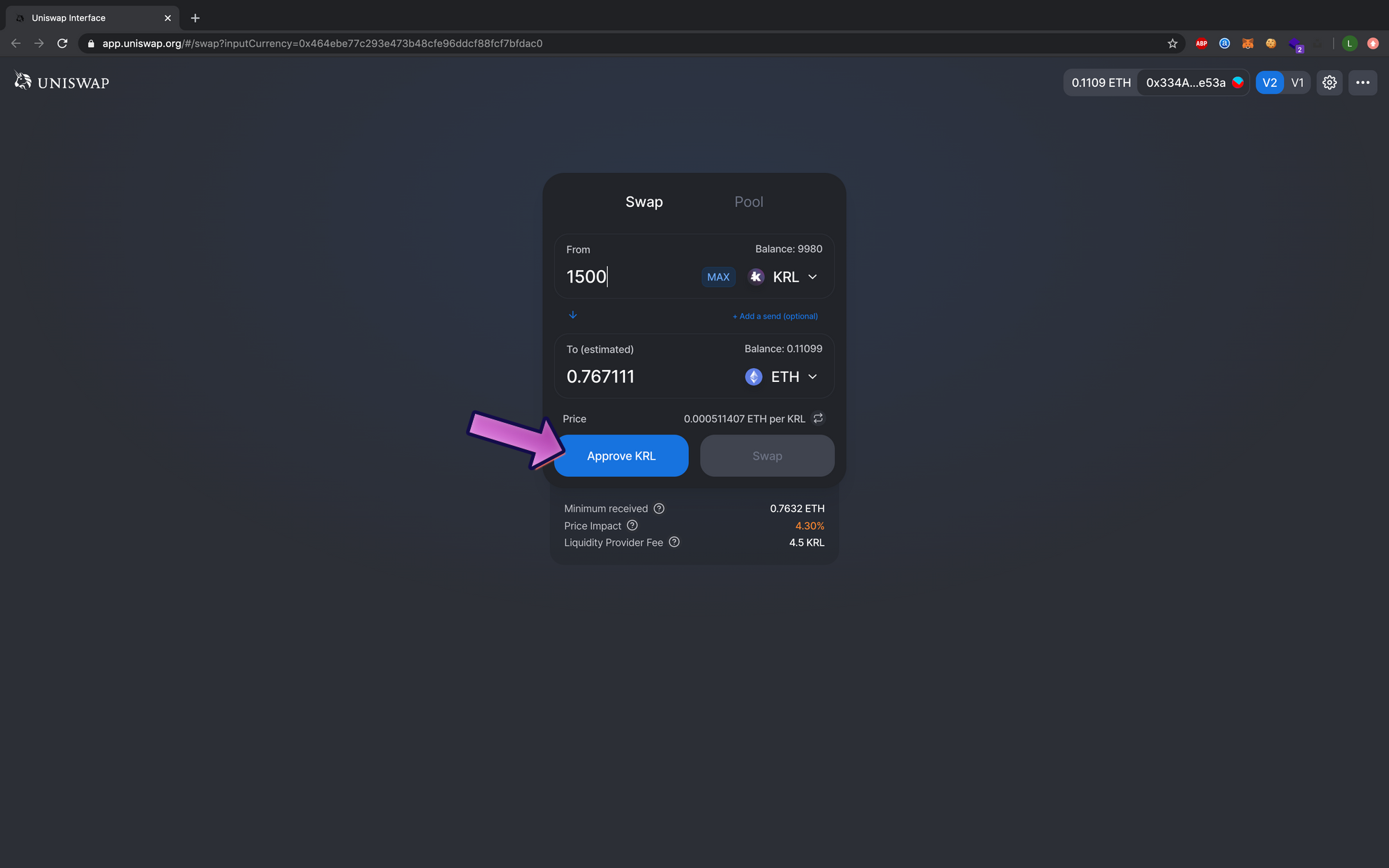 6- Confirm the validation transaction on your Metamask wallet.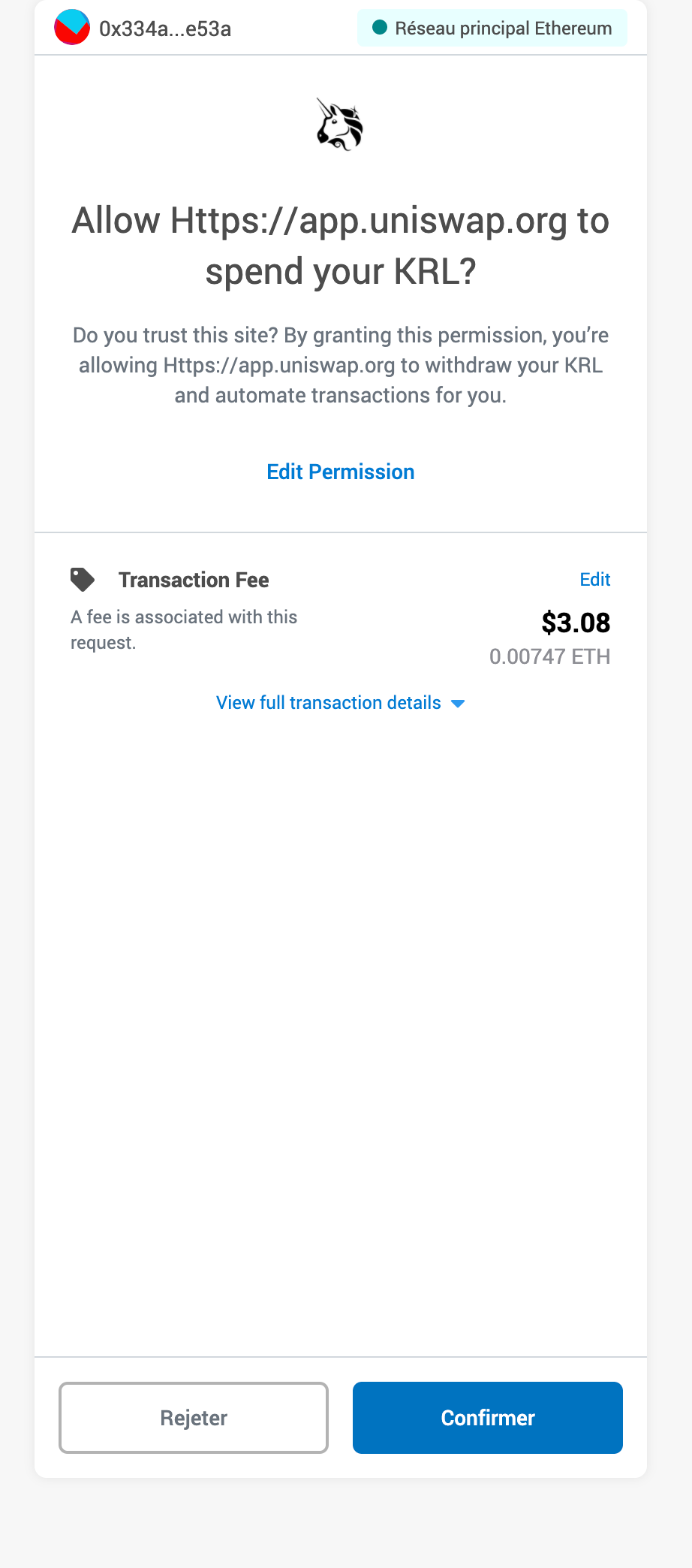 7- You are ready to swap!
Indicate the amount you want to swap. In our example we will swap KRL (from) for ETH (to). Then click on "Swap".
Note: You will have to validate the transaction on your Metamask wallet.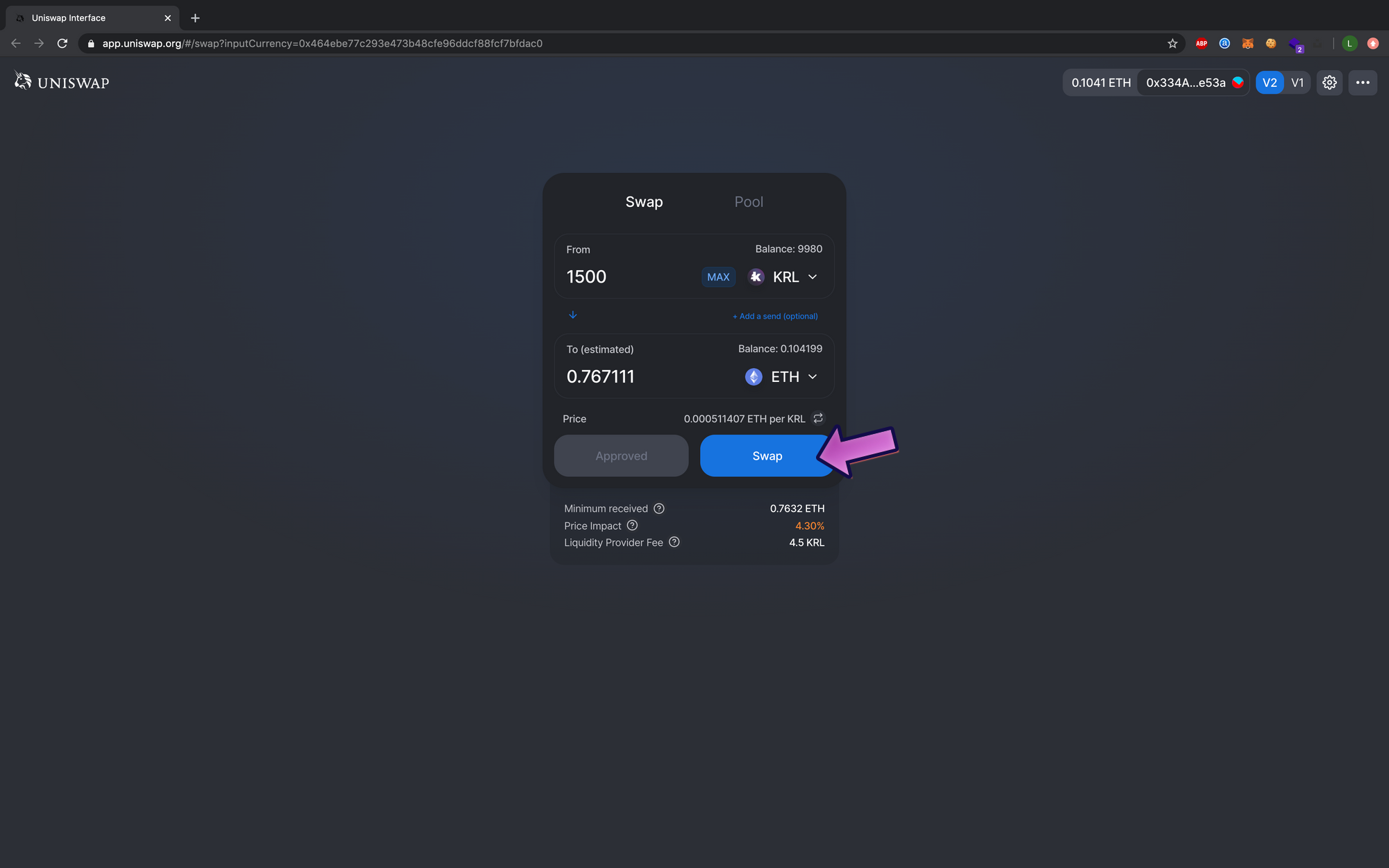 8- The transaction is initiated!
Once confirmed, you will have a "success" on the Etherscan explorer and your wallet will be credited with the KRL (or ETH) you have bought.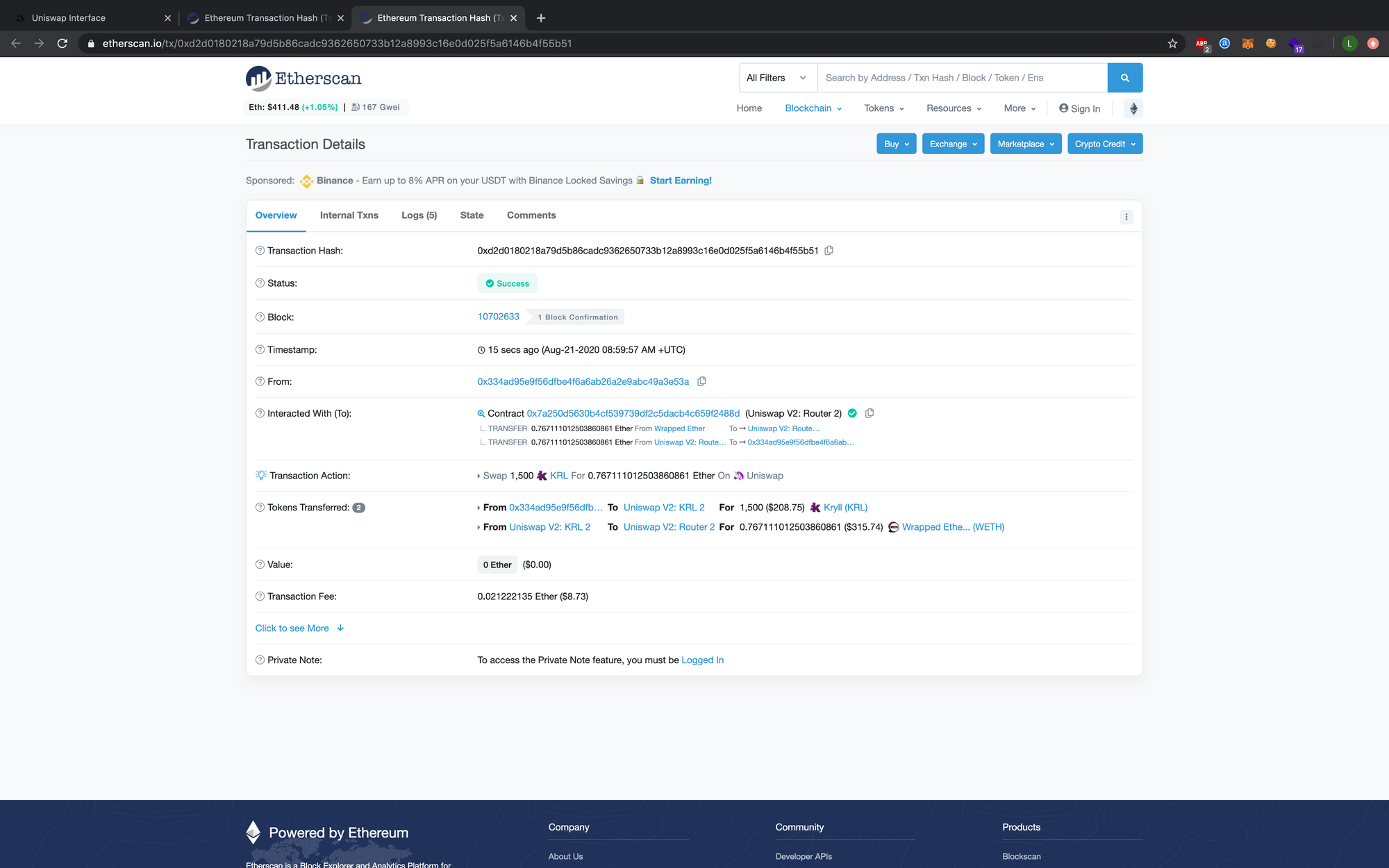 Conclusion
Making a transaction on the DeFi may seem complex but in reality it remains relatively simple once the first steps have been taken. Buying and selling KRL via this system will allow you to take advantage of DeFi to find the best price for your KRL.
Go further
Uniswap is a decentralized protocol for liquidity provision on Ethereum. Therefore, you too can contribute to the liquidity of the KRL on this protocol and thus earn interest! This can become an efficient way to make your KRLs grow. If you are interested, join us on Telegram to discuss the subject!
Good trading to all!

Happy trading!

Website : https://kryll.io
Twitter : @Kryll.io
Telegram EN : https://t.me/kryll_io
Telegram FR : https://t.me/kryll_fr
Discord : https://discord.gg/PDcHd8K
Facebook : https://www.facebook.com/kryll.io
Support : support@kryll.zendesk.com