Registration on Coinbase
Go to https://www.coinbase.com and click "Sign up" at the top right corner.
Fill the form with your name, email, a strong password. Then click "CREATE ACCOUNT". You will need to confirm your email after this step.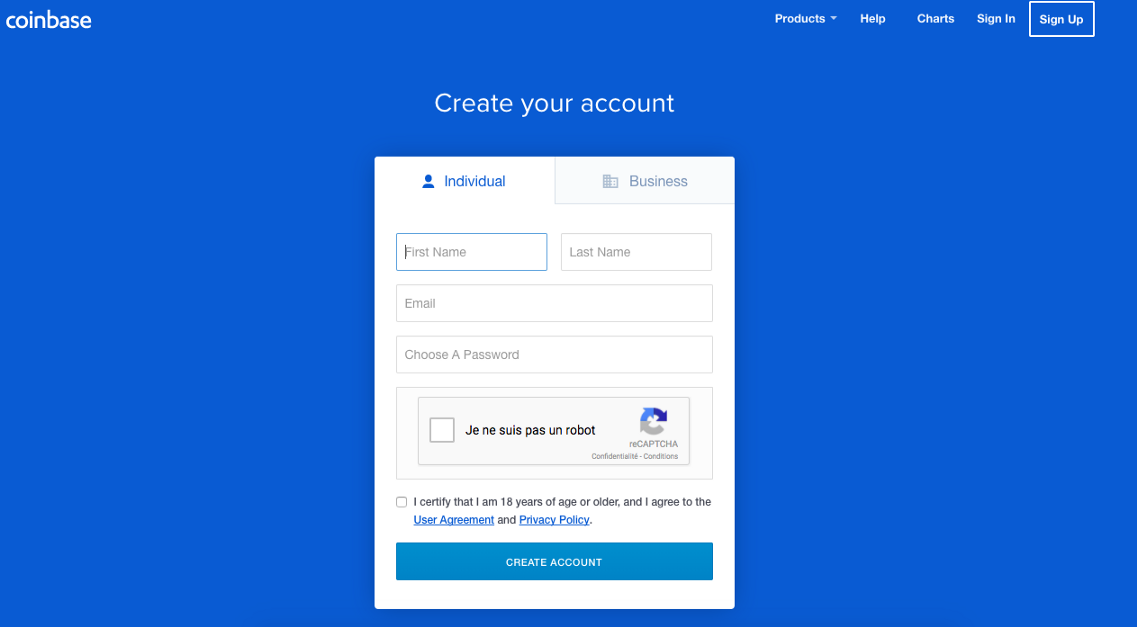 You must now link your phone to your Coinbase account. Fill your phone number in order to get your verification code. Then click "Next".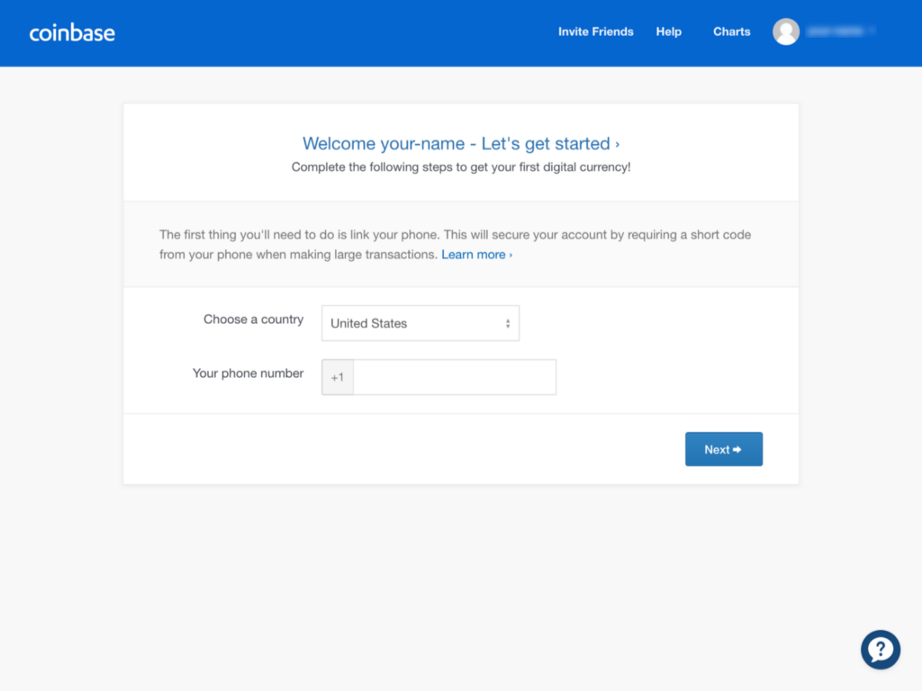 Enter the 2-step verification code you got by SMS. Click "Verify Phone Number".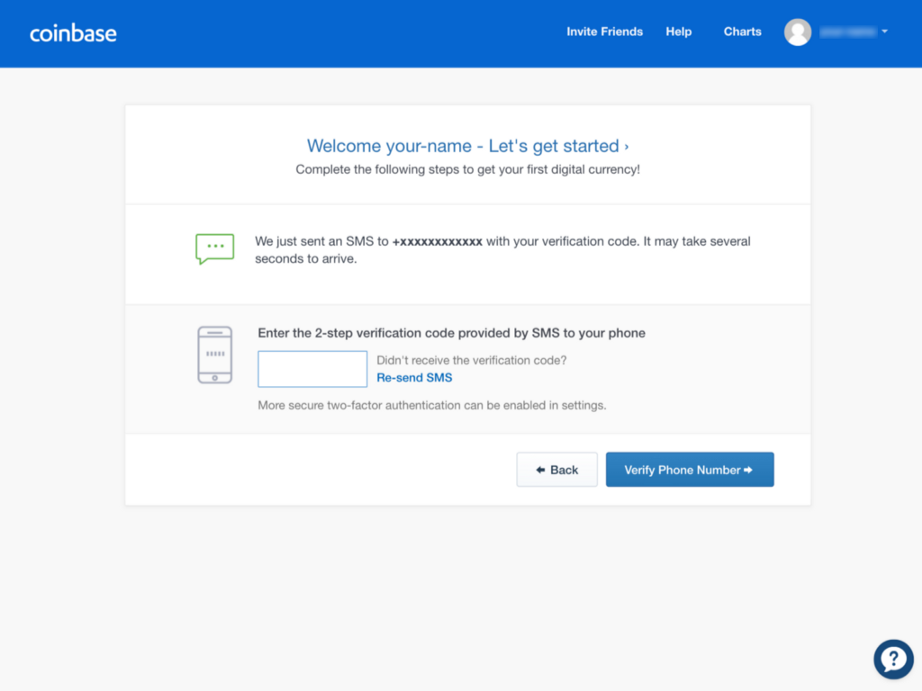 You are now on your Coinbase dashboard, click the "Buy/Sell" tab and "BUY". You need to click "Add a Payment method."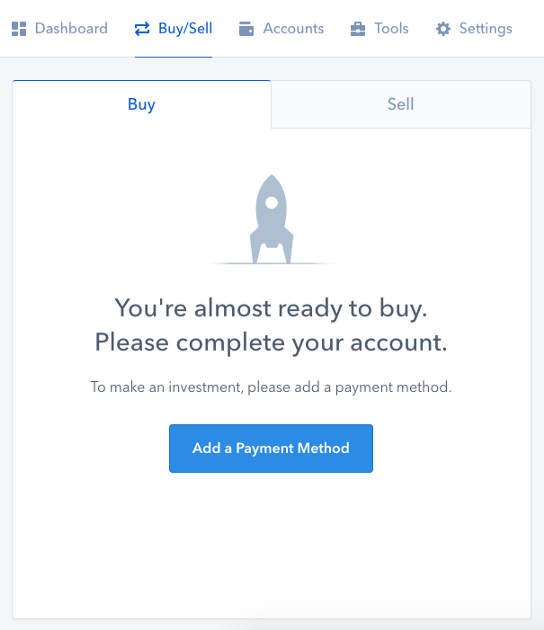 You have now the choice to add your bank account or a Credit card/Debit card. Choose the second option. "Credit/ Debit Card (3D-Secure)".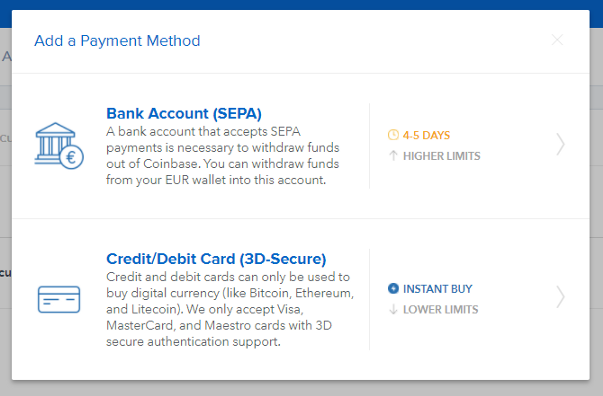 Now you must verify your identity by using your Passport, ID Card or Driver's licence.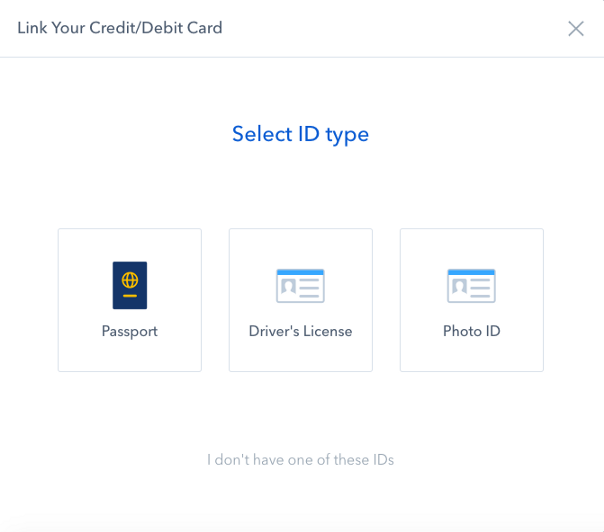 Here we will choose the Passport option. First of all your computer/laptop needs to have a webcam (If you don't have one you can verify your ID with the Coinbase mobile app). Then take a picture of the front of your passport.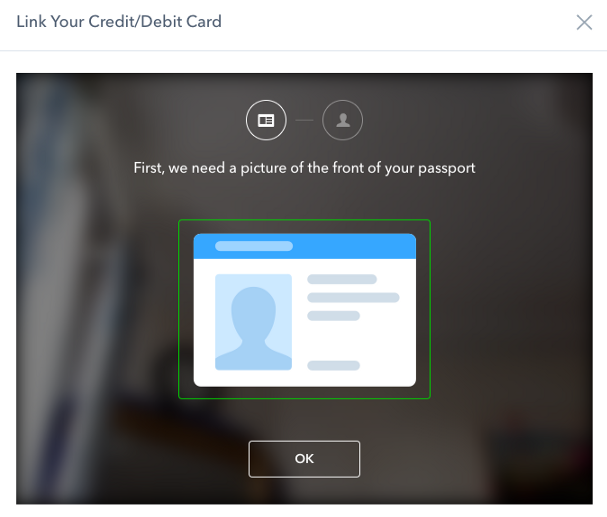 Second step, you must take a picture of yourself.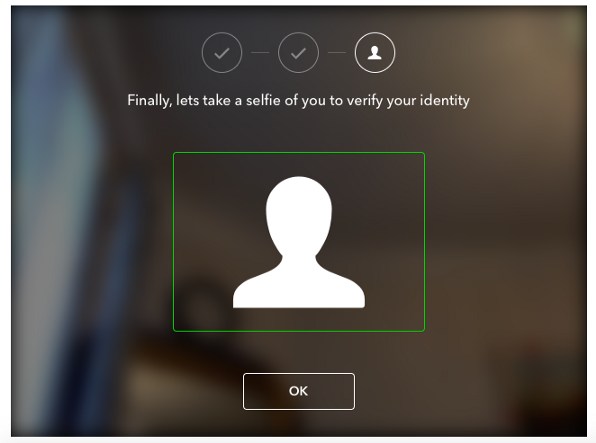 Now your ID is verifying. This step may takes few minutes to complete. You will get an email once you are verified.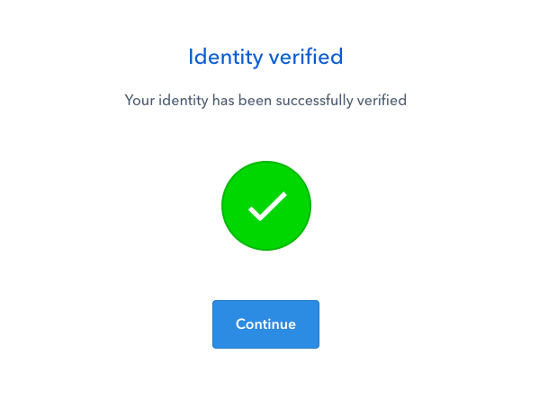 Once you are verified you can go back to the "Buy/Sell" tab. You are now able to purchase BTC/BCH/ETH or LTC instantly with your Credit card.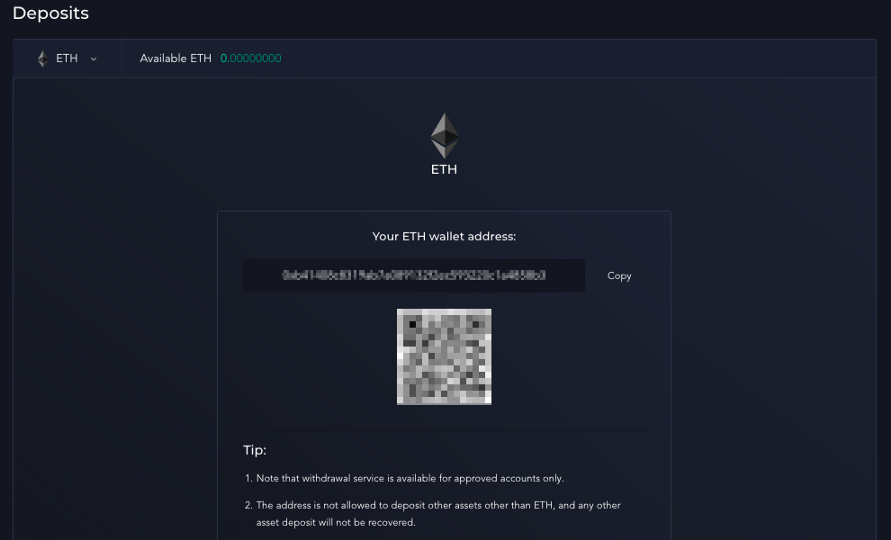 Go back to Coinbase on your "Accounts" tab and click on "Send" on the cryptocurrency your are willing to send (ex: ETH). In the "Recipient" field you must paste your address you generated on Liquid. Choose the amount and click on "Continue" then confirm the transaction.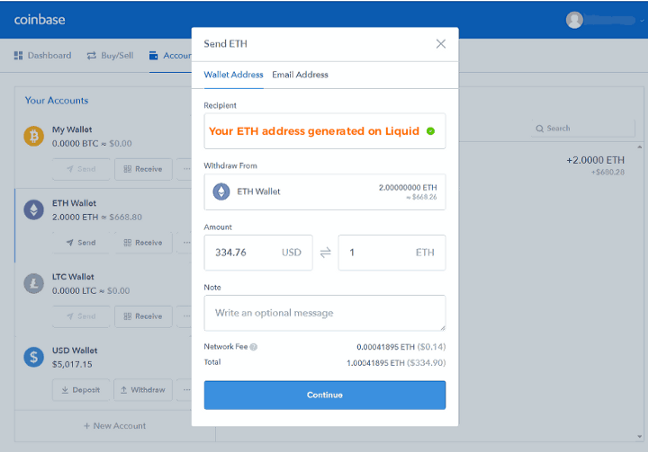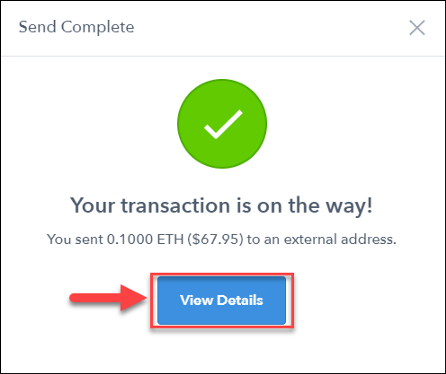 Your Liquid account will be credited once the transaction is confirmed!
TRADING
Now that you have your coins, you can start trading on Liquid ! Go to https://app.liquid.com/markets and look up for KRL.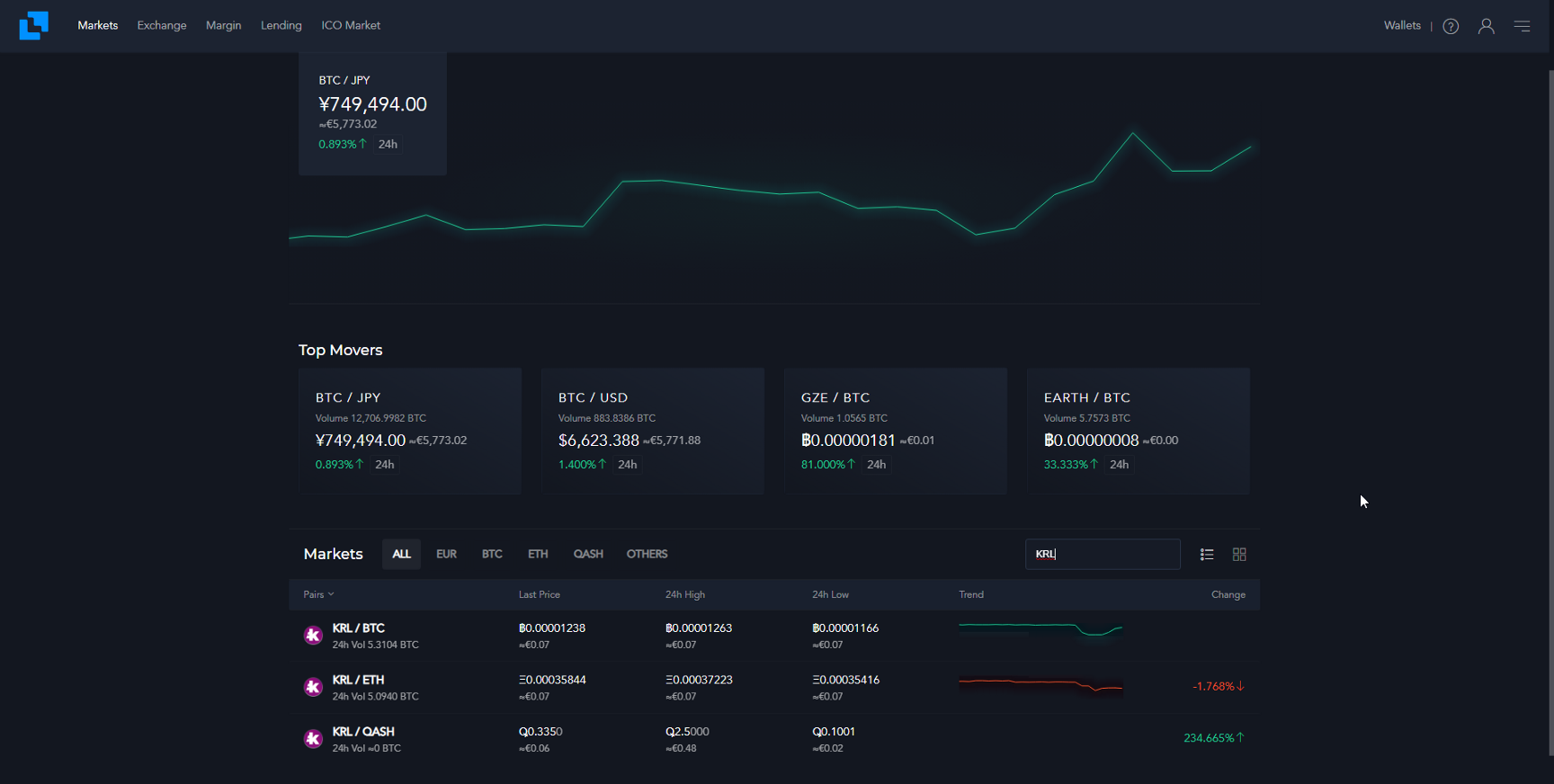 Choose the pair you want to trade KRL with, and you should land on this webpage.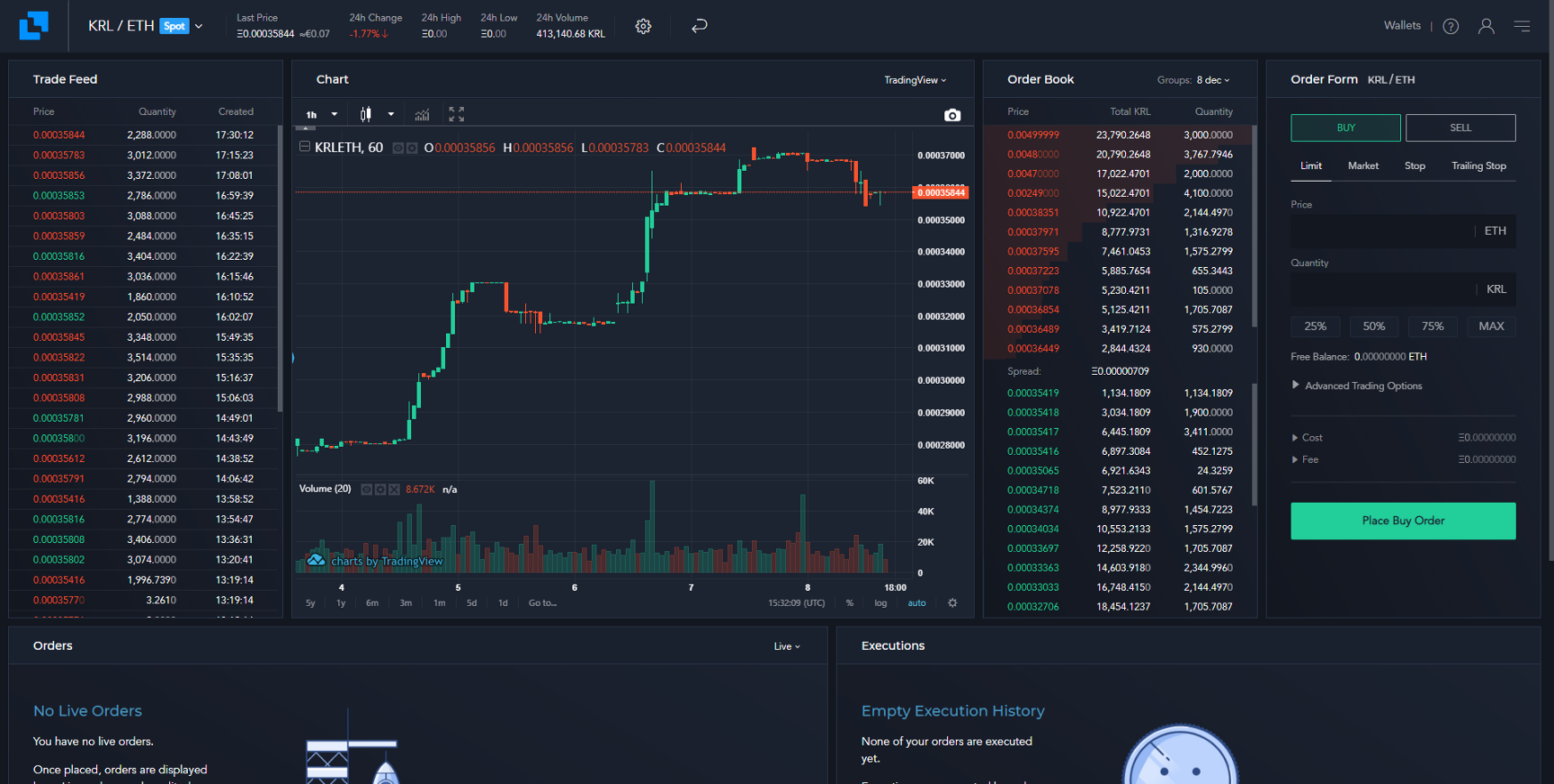 Now you can either buy limit or buy market.
Buy limit means that you will place an order at a certain price. This order will be filled whenever enough KRL has been sold at the price you put.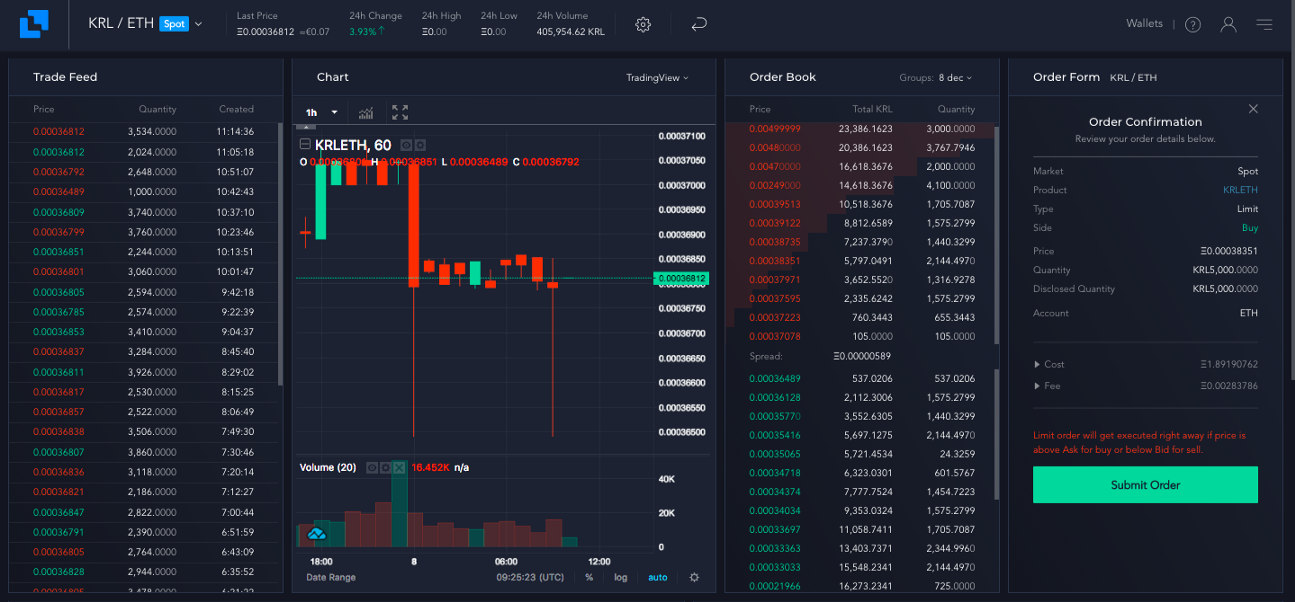 Buy market means that you will place a dynamic order that will buy all the KRL you want to buy no matter if the price goes up. For example, let's check the screenshot above. If you want to buy 5000 KRL at market price, the price will rise to 0.00036489 because there are not enough KRL at 0.00036449.
Now that you have traded, you should see your newly acquired KRL on https://app.liquid.com/wallets/balance
Optional : Send your KRL to your Kryll account
If you want to withdraw your tokens to kryll.io to take advantage of the Staking Edition, please go to https://app.liquid.com/wallets/withdrawals/quoine:KRL or go to wallet, and then withdrawals.
Then click on Get started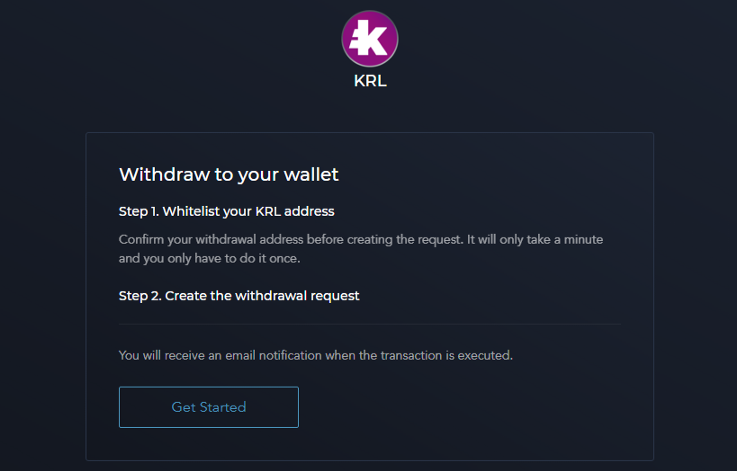 Go to platform.kryll.io and go to the deposit section, copy the address and paste it to the corresponding field on Liquid. Enter your 2FA and finally, click on Add KRL address.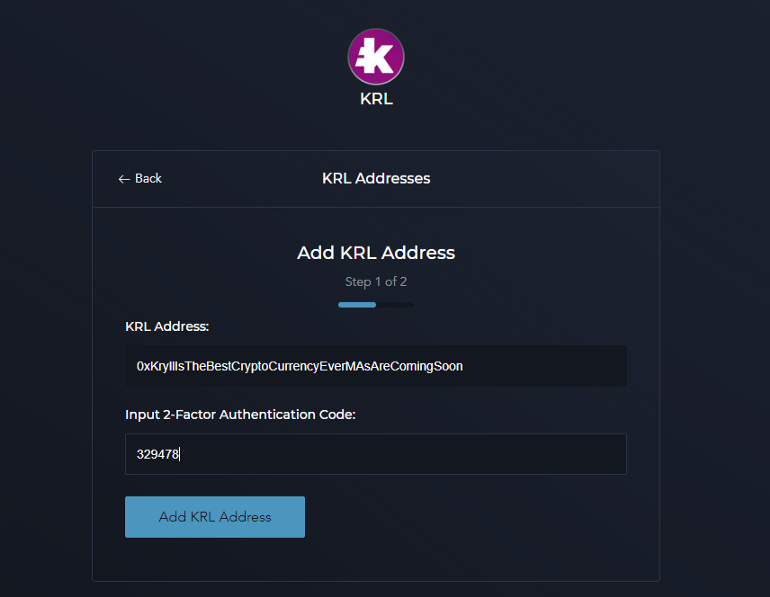 You will then be asked to validate the address by entering a token you just received on your email address. Enter it and then you will be sent to this page: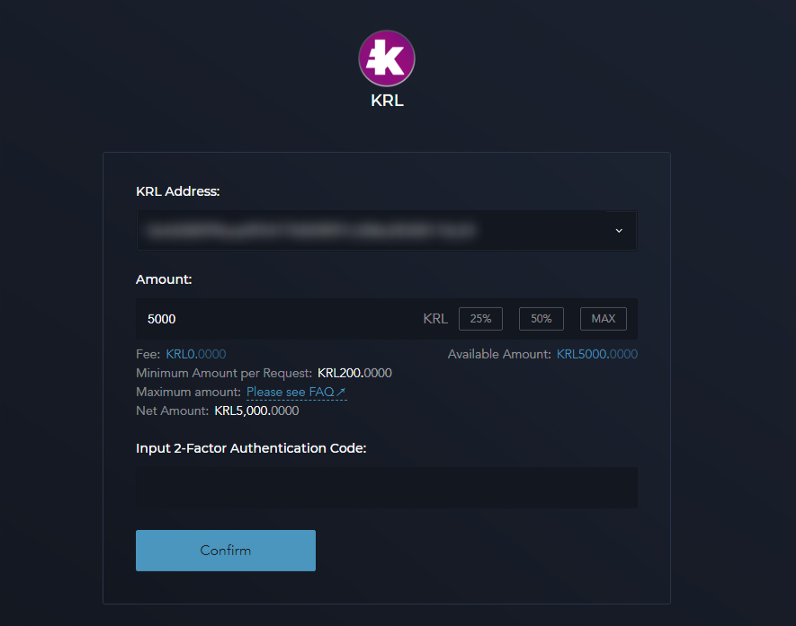 Choose the amount you want to withdraw, choose the address you want to deposit the KRL to (the one from the previous steps on platform.kryll.io), enter your 2FA and click on Confirm.
For maximum security, on Liquid.com withdrawals are made from a cold wallet once or twice a day, so you will have to wait until your batch is processed to receive your KRL (usually less than 24 hours).
REMEMBER: NEVER SEND ETH OR OTHER CRYPTO TO YOUR KRL WALLET ON KRYLL OR IT WILL BE LOST!
Congratulations! You can now use Kryll.io staking edition!
Happy Trading!
Be sure to follow us on all our social networks.
Our website: https://kryll.io
Twitter : @Kryll.io
Telegram : https://t.me/kryll_io
Discord: https://discord.gg/PDcHd8K
Facebook : https://www.facebook.com/kryll.io
Support : [email protected]