Since the summer of 2020, Binance has opened the ordering of its Visa card to European residents only.
If you don't have a Binance account yet you can create one on this link and enjoy a 20% discount on exchange fees, for life!
If you live in one of the countries below you will be able to apply for the Binance Visa card:
Austria, Belgium, Bulgaria, Croatia, Republic of Cyprus, Czech Republic, Denmark, Estonia, Finland, France, Gibraltar, Germany, Greece, Hungary, Iceland, Ireland, Italy, Latvia, Liechtenstein, Lithuania, Luxembourg, Malta, Netherlands, Norway, Poland, Portugal, Romania, Slovakia, Slovenia, Spain, Sweden.

Also includes: Guadeloupe, Guernsey, Isle of Man, Jersey, Martinique, Monaco, Reunion, San Marino, Saint-Martin, The Aland Islands.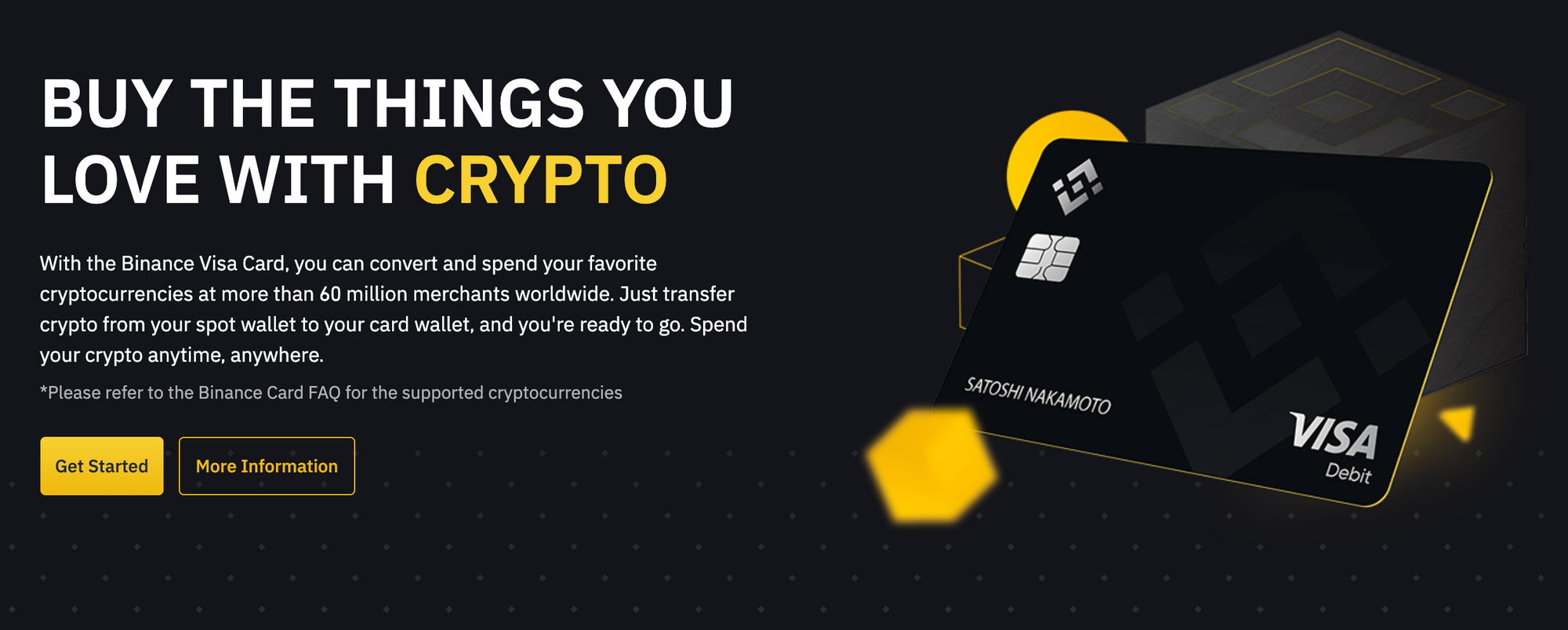 Please note that your Binance account will need to be verified by KYC level 2 beforehand, otherwise you will not be able to order the card.
You will then have to follow the instructions to complete your card order. If successful, your virtual Binance card will be issued and will remain valid until your physical card is activated. The address of the card's dashboard can be found here.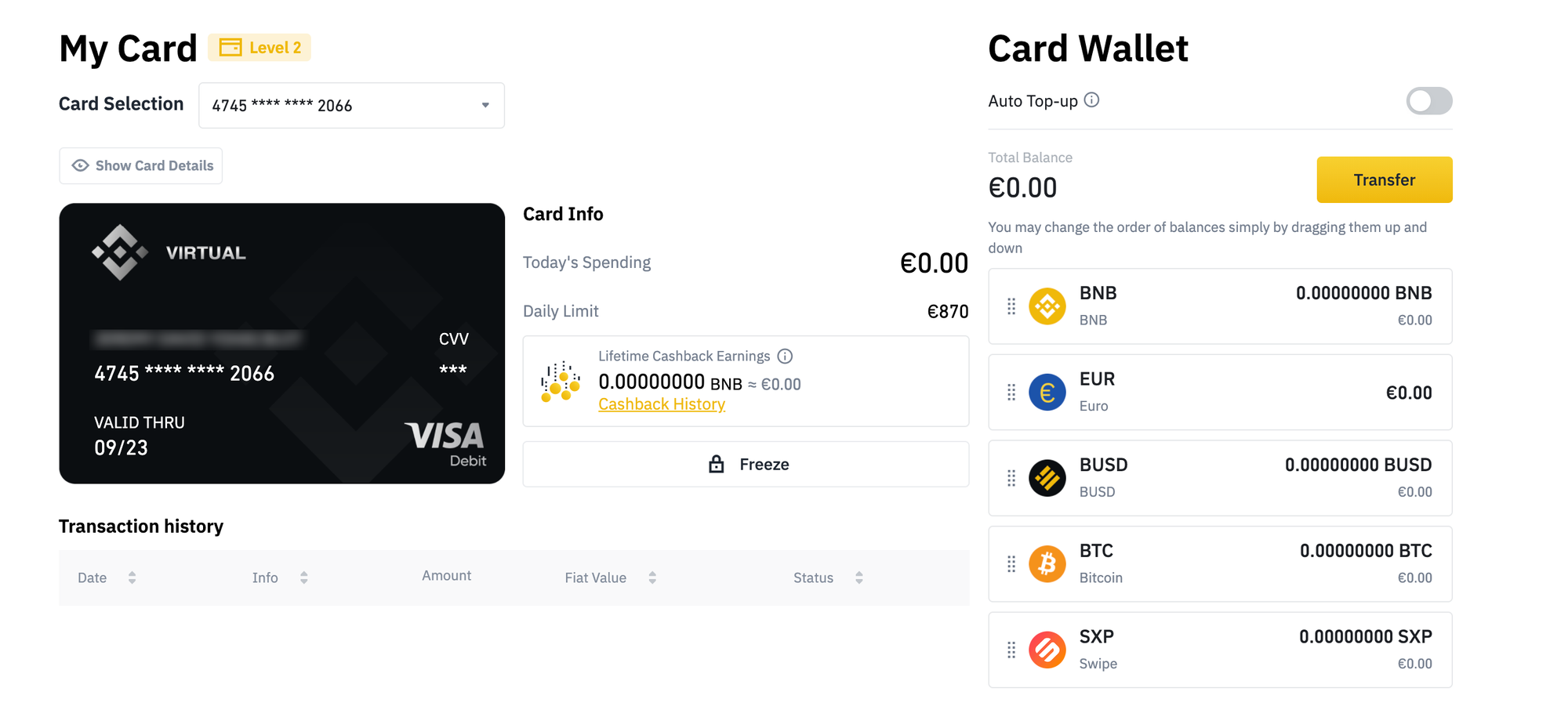 You can reload your card using the following cryptocurrencies : BNB, BUSD, BTC, SXP or directly in Euros.
No need to convert your cryptocurrencies before a purchase, this process is done automatically during a payment.
The Binance Visa card allows you to get up to 8% cashback on each purchase. This depends on the number of BNB held on your Binance account over an average of the last 30 days. See table below.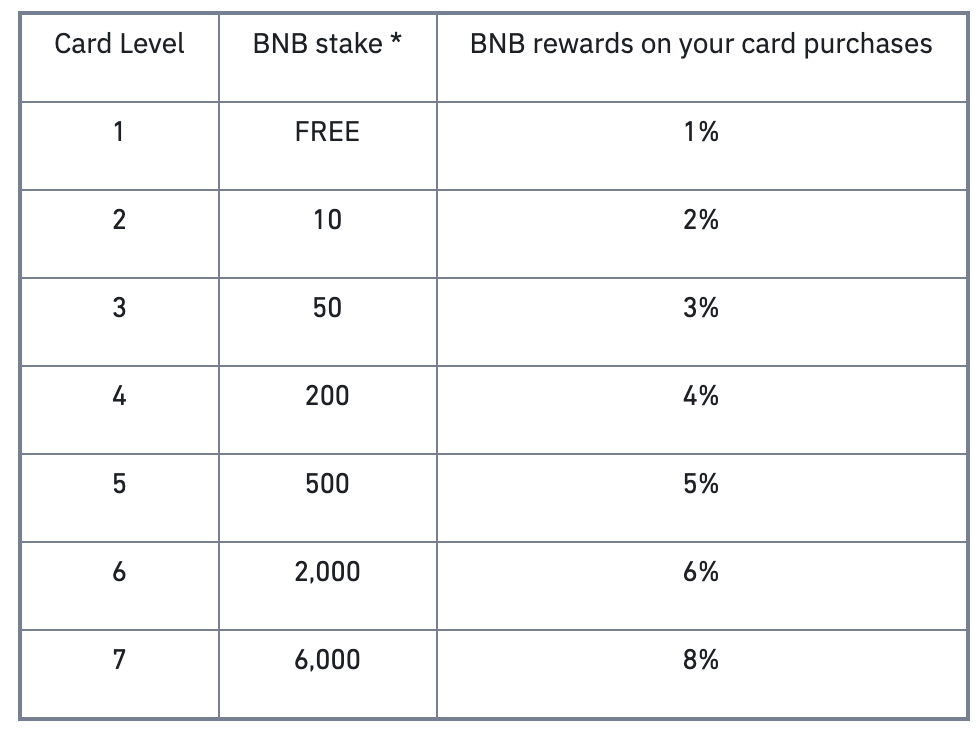 For the moment only the virtual card is available but Binance has announced through its partner Swipe that the delivery of Binance physical cards will start in November 2020.

Website : https://kryll.io
Twitter : @Kryll.io
Telegram EN : https://t.me/kryll_io
Telegram FR : https://t.me/kryll_fr
Discord : https://discord.gg/PDcHd8K
Facebook : https://www.facebook.com/kryll.io
Support : support@kryll.zendesk.com