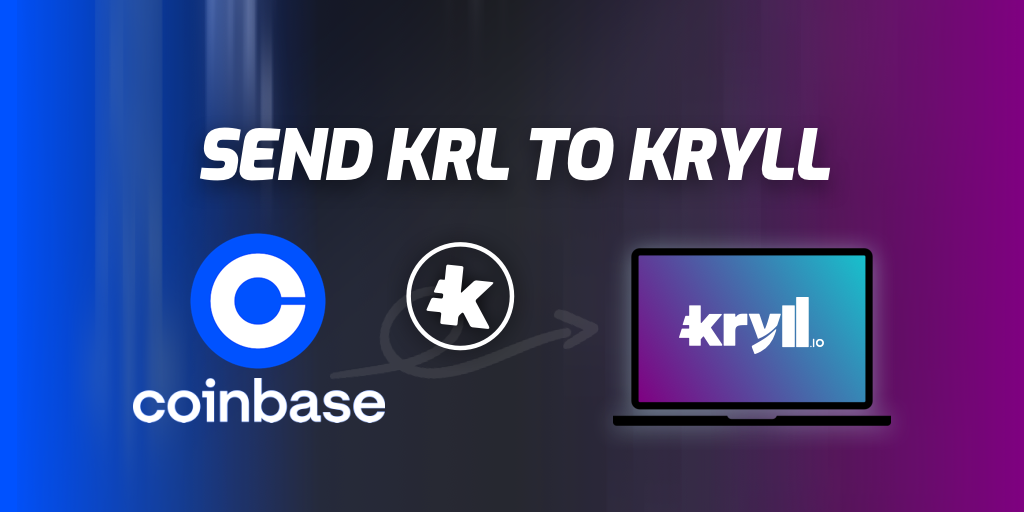 Sending KRL tokens from Coinbase to fund your Kryll account is very simple. The process takes just a few minutes. You can use the desktop version of Coinbase from any browser or directly the Coinbase mobile app (Android/iOS).
Note: The tutorial for the Coinbase mobile app is in the 2nd part of the article

From the Desktop version of Coinbase (Browser)

1. Go to your Kryll wallet to get your KRL deposit address (click on "deposit" on the right).
2. Copy the address of your wallet (starts with 0x).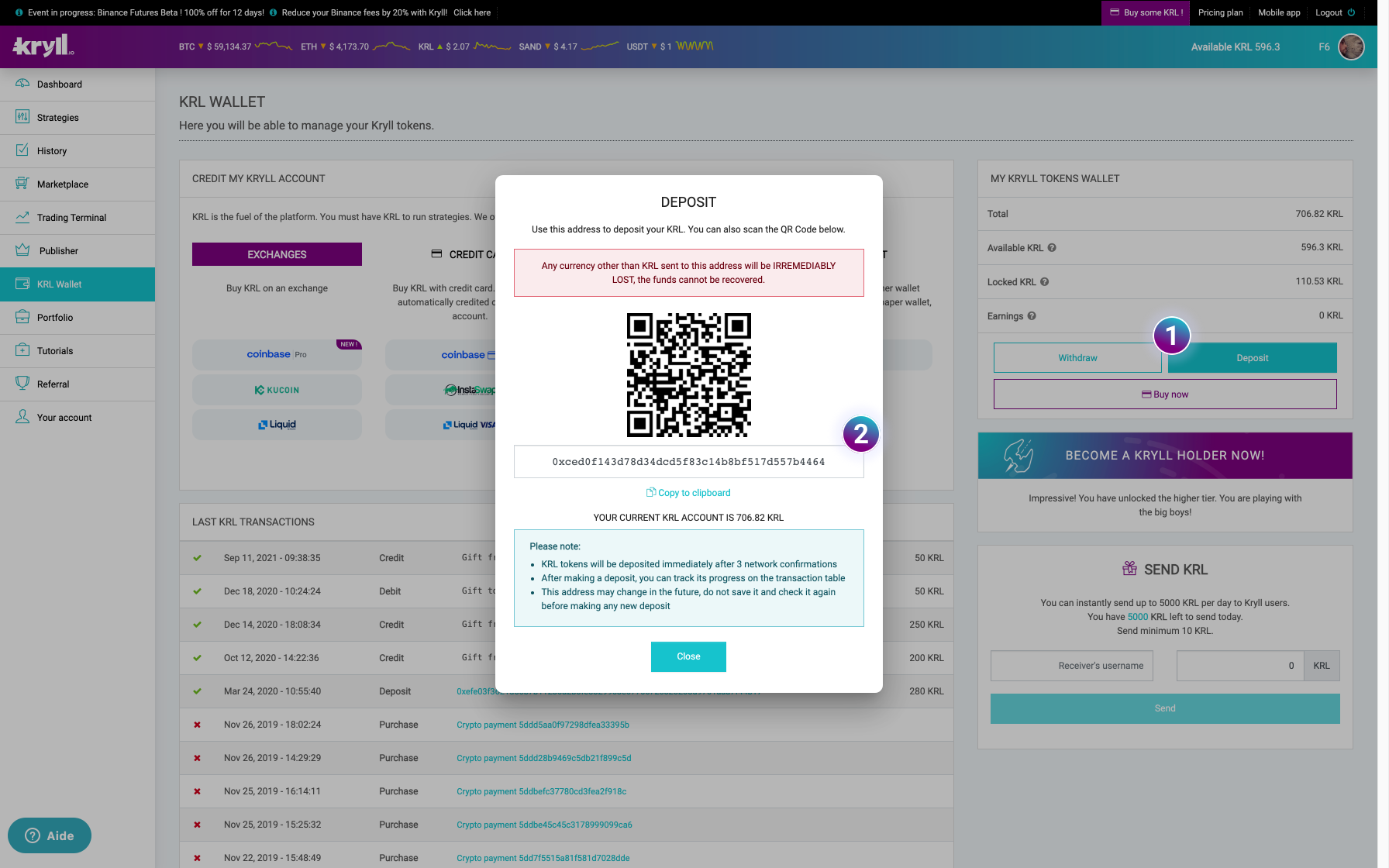 3. Go to your Coinbase dashboard and click on "Send/Receive" at the top right.

4. Enter the amount of KRL you want to send to your Kryll account (you can also switch to USD amount).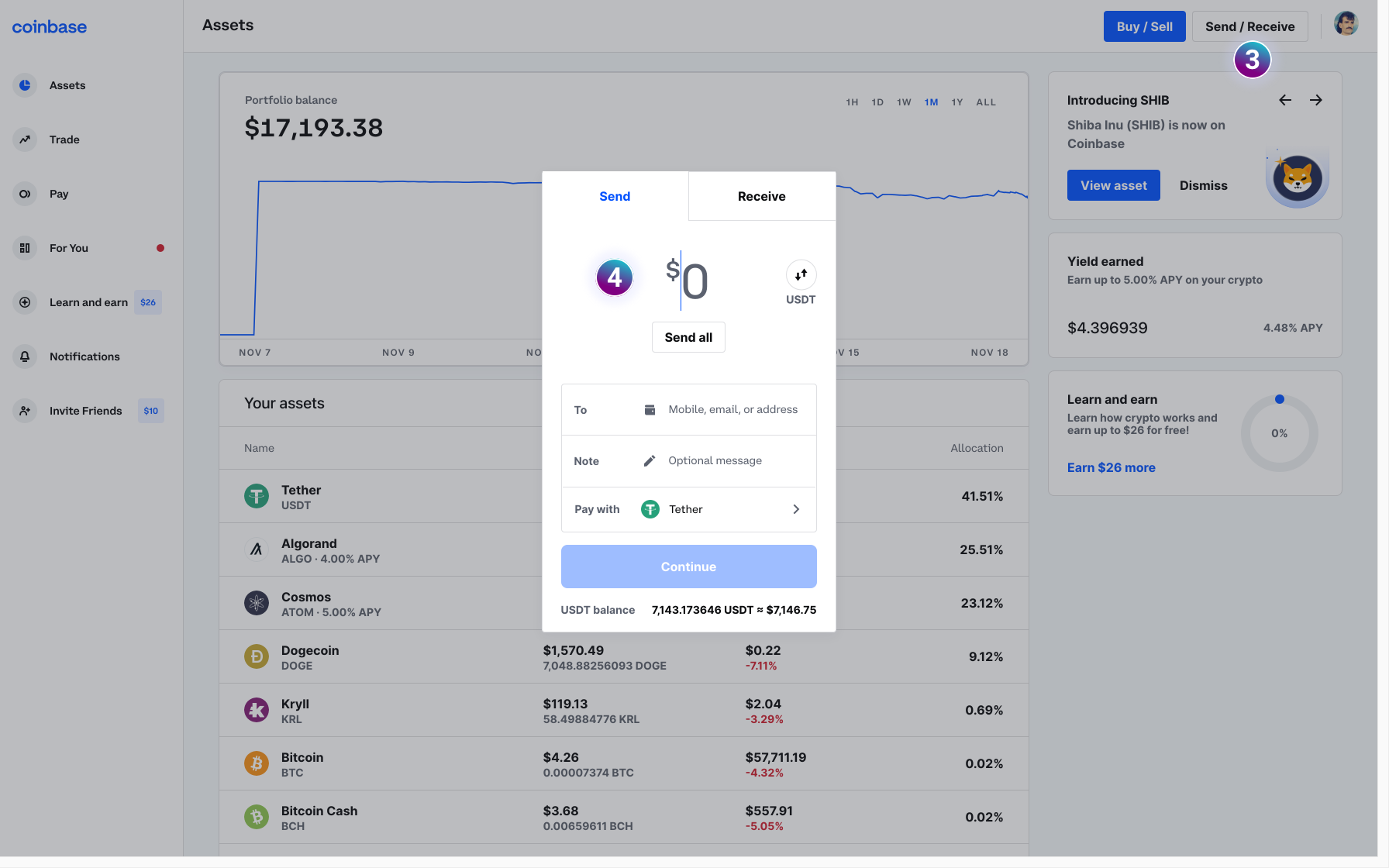 5. Select "Pay with Kryll".
6. Enter the KRL deposit address you copied in step (2) and click "continue".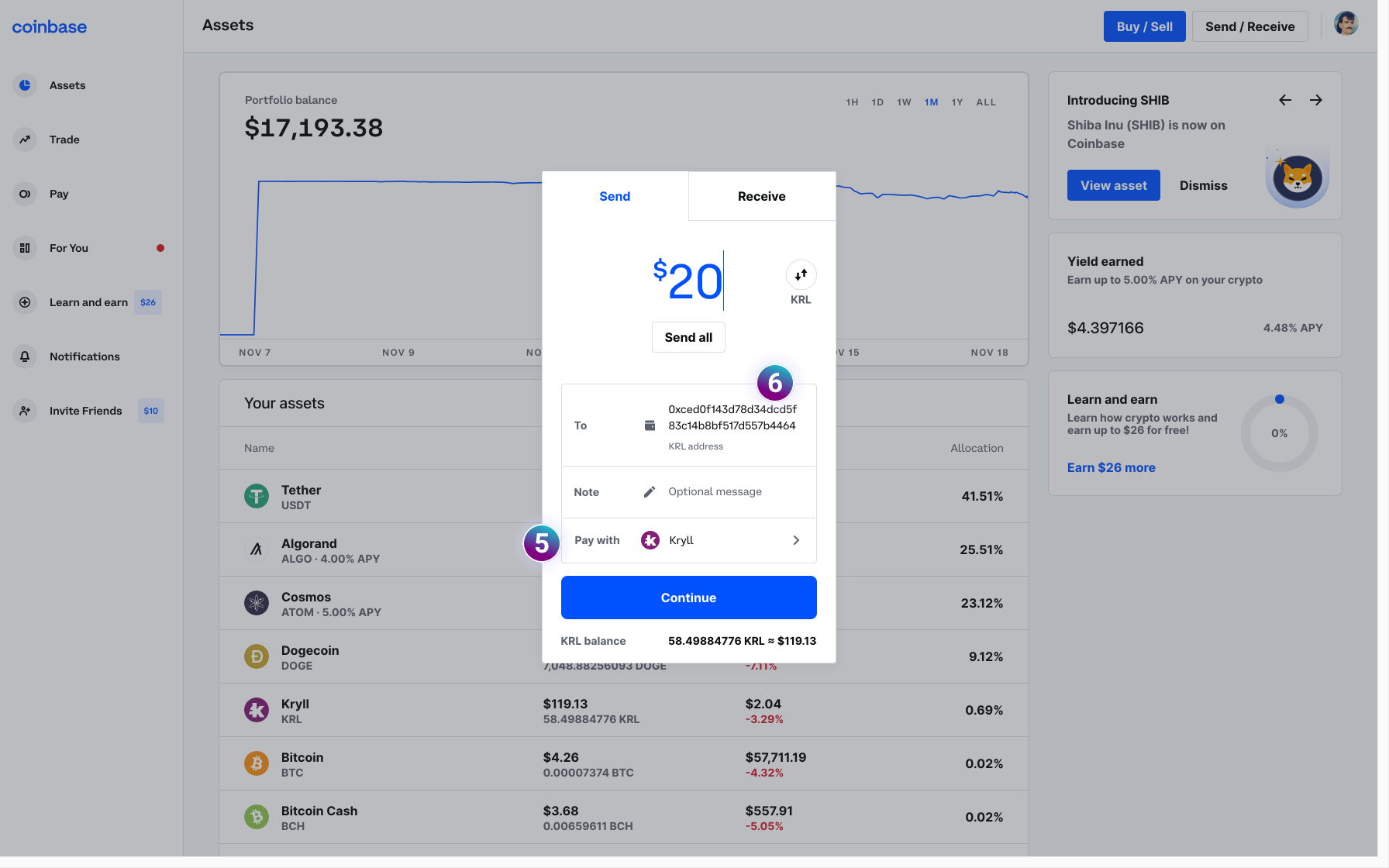 7. Click on "Send Now". The transaction will initiate and you will be credited to your Kryll account within 10 to 30 minutes.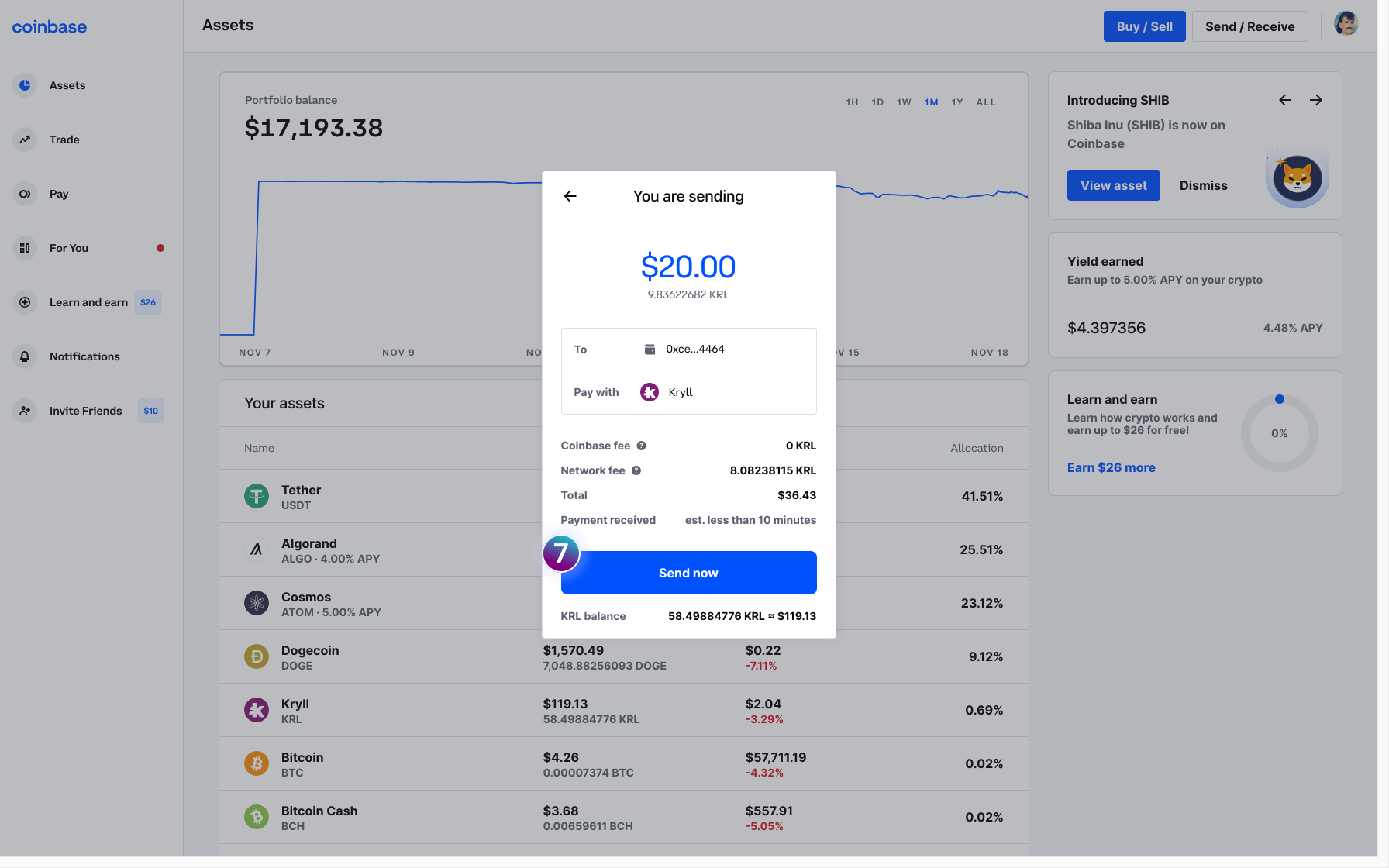 From the Coinbase app (iOS & Android)

1. Launch the Coinbase app on iOS or Android and click on the main menu. From the menu select "Send".
2. From the menu select "Send".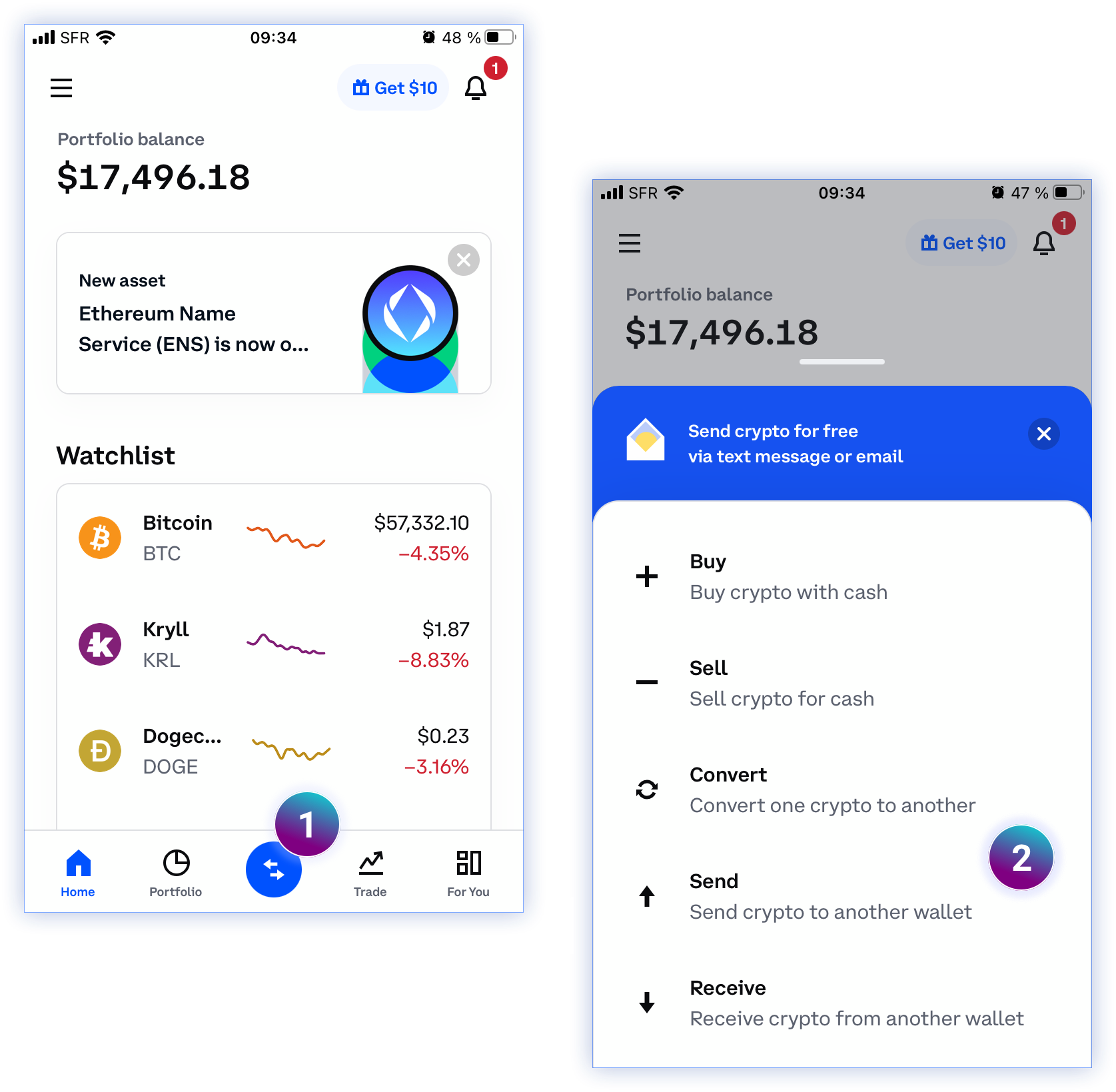 3. Select "KRL (Kryll)" from the list of assets.
4. Choose the amount you want to send to your Kryll account (You can switch the amount to KRL or USD), click "Continue".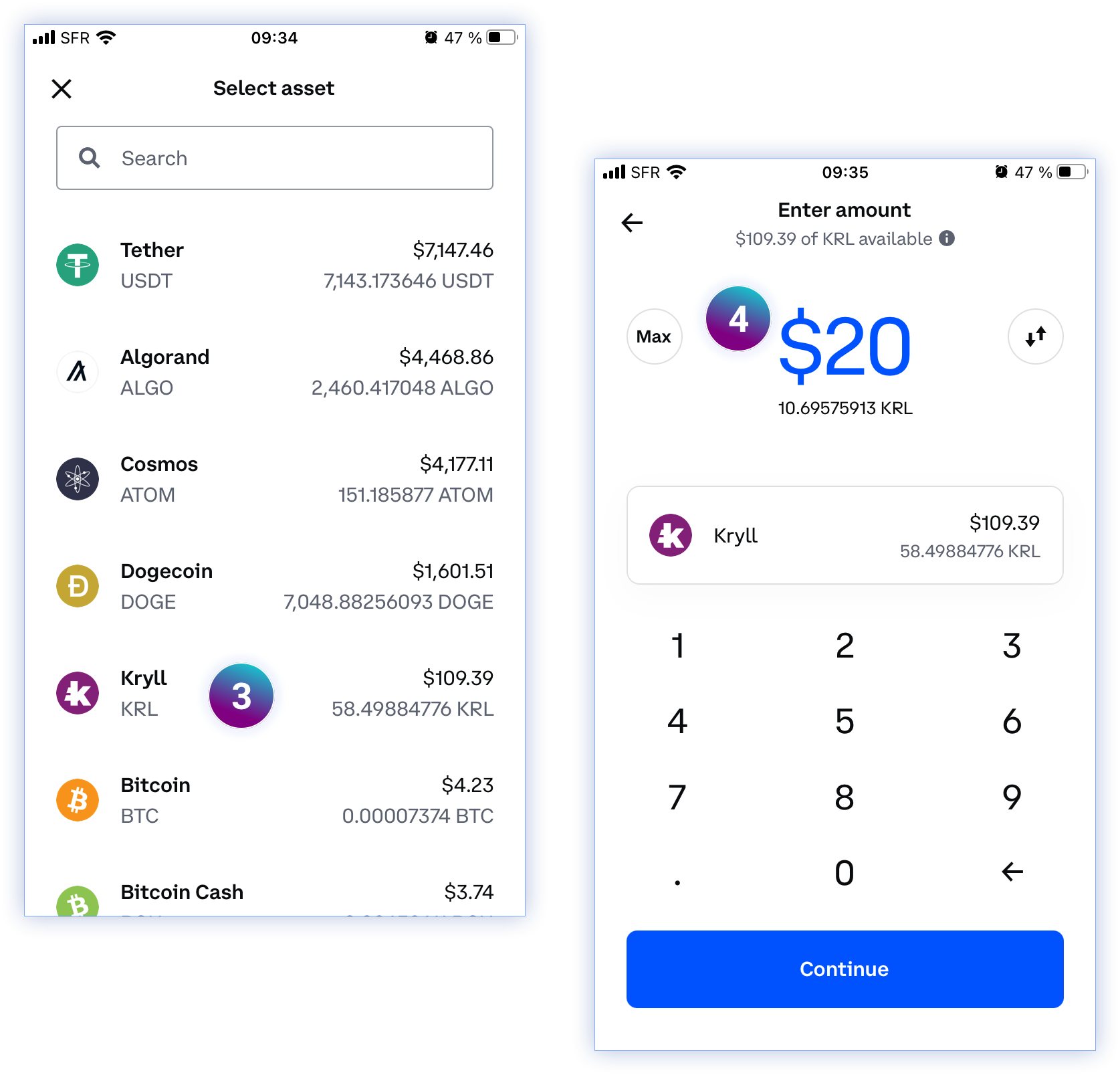 5. Go to your Kryll wallet. And click on "Deposit" on the right to launch the deposit window with your KRL wallet address and the QR Code to scan.
6. Scan the QR Code with the Coinbase App, the address of your KRL deposit wallet will be added on Coinbase app automatically. And click on "Preview send".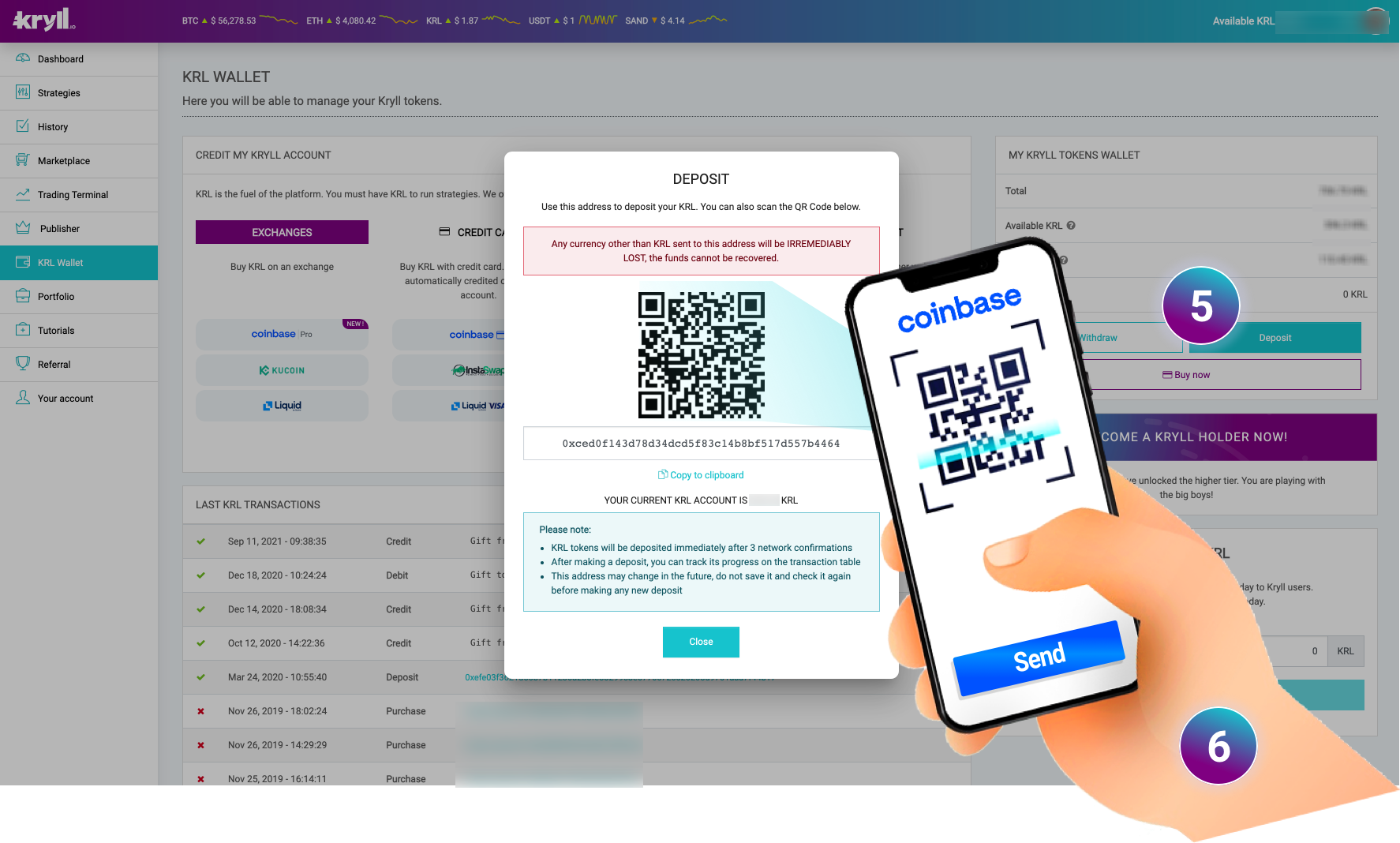 7. Verify the information and click "Send Now". The transaction will initiate and you will be credited to your Kryll account within 10-30 minutes

Website : https://kryll.io
Twitter : @Kryll.io
Telegram EN : https://t.me/kryll_io
Telegram FR: https://t.me/kryll_fr
Discord : https://discord.gg/PDcHd8K
Facebook : https://www.facebook.com/kryll.io
Support : support@kryll.io