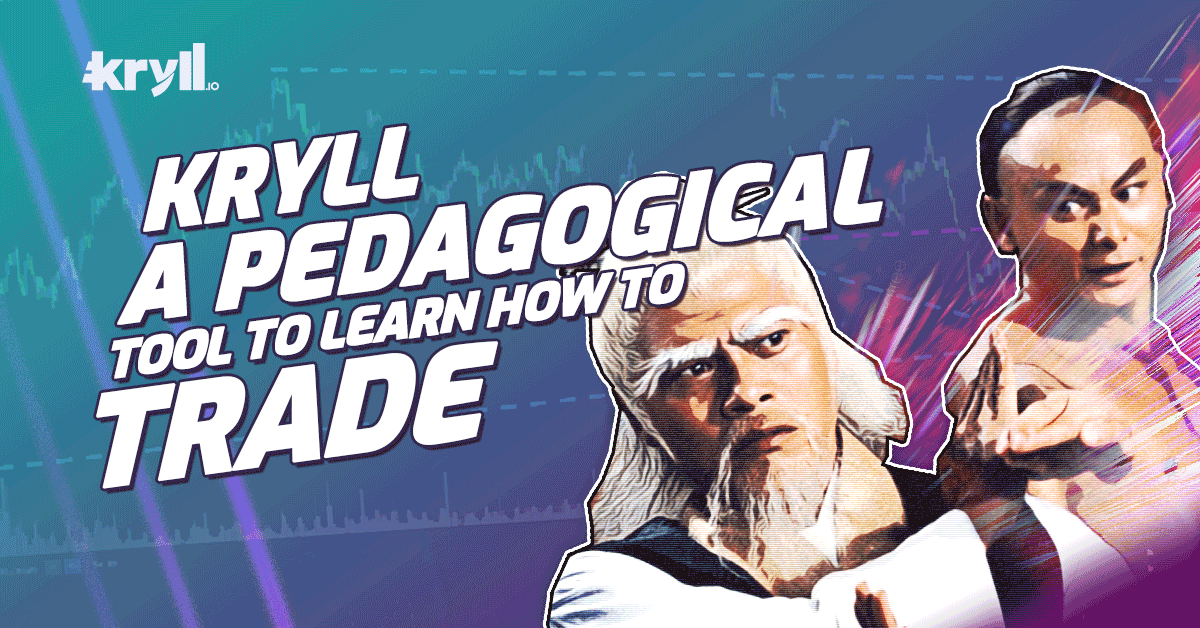 For some, trading seems complicated and even inaccessible. The Kryll.io platform has been designed to simplify the trading experience. Kryll.io becomes a formidable, almost playful educational tool for learning, applying and comparing your trading knowledge with the realities of the markets. Like Manuel, discover yourself as a trader and progress quickly while having fun.
We asked some questions to Manuel who is a regular user of the Kryll platform. He is also a creator of strategies (you can find them here).
Introduce yourself quickly?
My name is Manuel, I live in a village near Valencia (Spain), I am 51 years old, I work as a salesman and I practice mountain biking.
How did you get to know the Kryll platform?
I discovered it through several Spanish-speaking Youtubers who spoke well of the platform (Daniel Muvdi & Papa Bitcoin).
What do you like about the platform?
It allows me to design automated trading strategies and to rent the ones I'm interested in.
Did you have any trading knowledge before using Kryll.io? What made you want to learn?
I started manual trading at the end of 2017 because I wanted to use Bitcoin and also to learn how to use cryptocurrencies. Later I learned about Kryll and invested in ICO. When the platform started to work, I was training with the editor out of curiosity and discovered that it was possible to develop more profitable and secure strategies than with manual trading.
Did you find the strategy editor easy to use?
At first, I had a hard time understanding how the blocks work, but after reading the tutorials, I learned by experimenting with the strategies of Kryll's team.

Note: Find the Kryll tutorials on the blog.
The platform offers a learning opportunity for those entering the world of trading.
Do you think Kryll is a good teaching tool to learn how to trade?
Yes, the tutorials explain how the indicators work and offer the possibility to confront the strategies created with the reality of the market. The platform offers a learning opportunity for those entering the world of trading.

Note: Find the Kryll tutorials on the blog.
Would you recommend Kryll to anyone who would like to discover and learn about trading?
Of course... with Kryll, you can start from scratch and learn at your own pace, you can practice, see and analyze the results, share your experience with others and optimize your investments.
Do you use other trading tools? Why do you think Kryll is better than the others?
No, I'm just using Kryll's platform right now. I think it's the safest way to invest in cryptocurrencies.
You make money with Kryll?
I've published 3 strategies, two free and one with a 0.6% development fee..., I've also saved time with strategies I designed.
In general, were you able to increase your capital, if so, by how much?
I had gains of 10%, 20% or 30% in some operations even if I also had some losses.
Would you use Kryll's affiliate system to increase your revenue by talking about the platform?
No..., in my entourage of friends, there is a certain reluctance to accept investments in cryptocurrencies..., mainly because of ignorance..., when I try to talk about Bitcoin in a good way, they tend to be suspicious.
What strategy are you currently using?
I'm now using Planet Streamr,  a new strategy I created for the DATA/BTC pair..., I also use the simulation on the Planet Kryll strategy to check its operations in real time.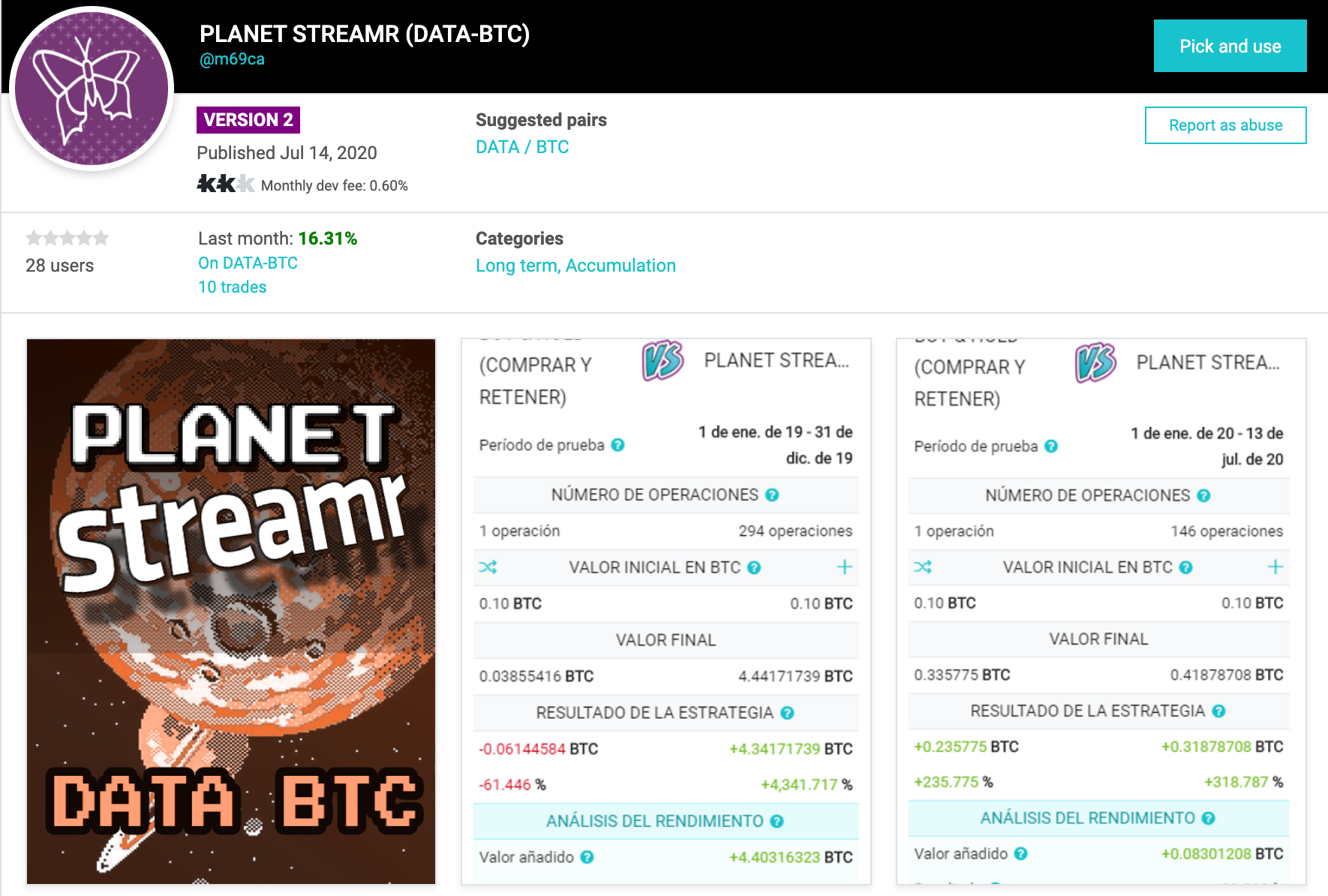 As a publisher, do you make any money?
Yesterday, I put my first non-free strategy (Planet Steamr) on the market, I hope the community will use it.
What features would you like to see on Kryll?
I would like to see a more developed editor, with new tools and a more versatile graphical environment..., maybe it would be better to see a desktop application for Kryll that would allow to do the Backtest in a faster way..., I think in the near future the platform can improve a lot.
You use the "Analytics V2" tool?
Yes, I use it after doing a Backtest which interests me, it helps me to determine the effectiveness of strategies and to be able to improve them.

Note: The tool can be used via this link.
Anything to add?
I am satisfied with the platform and its tools, the team always answers our questions and the Telegram community is very active, I am optimistic about the Kryll project.
Website : https://kryll.io
Twitter : @Kryll.io
Telegram EN : https://t.me/kryll_io
Telegram FR: https://t.me/kryll_fr
Discord : https://discord.gg/PDcHd8K
Facebook : https://www.facebook.com/kryll.io
Support : support@kryll.zendesk.com