Download it today!
We are pleased to announce the release of the Kryll mobile companion app for Android & iOS after months of development. With this app you will have all your strategies in your pocket and will be notified as soon as a buy or sale event is made!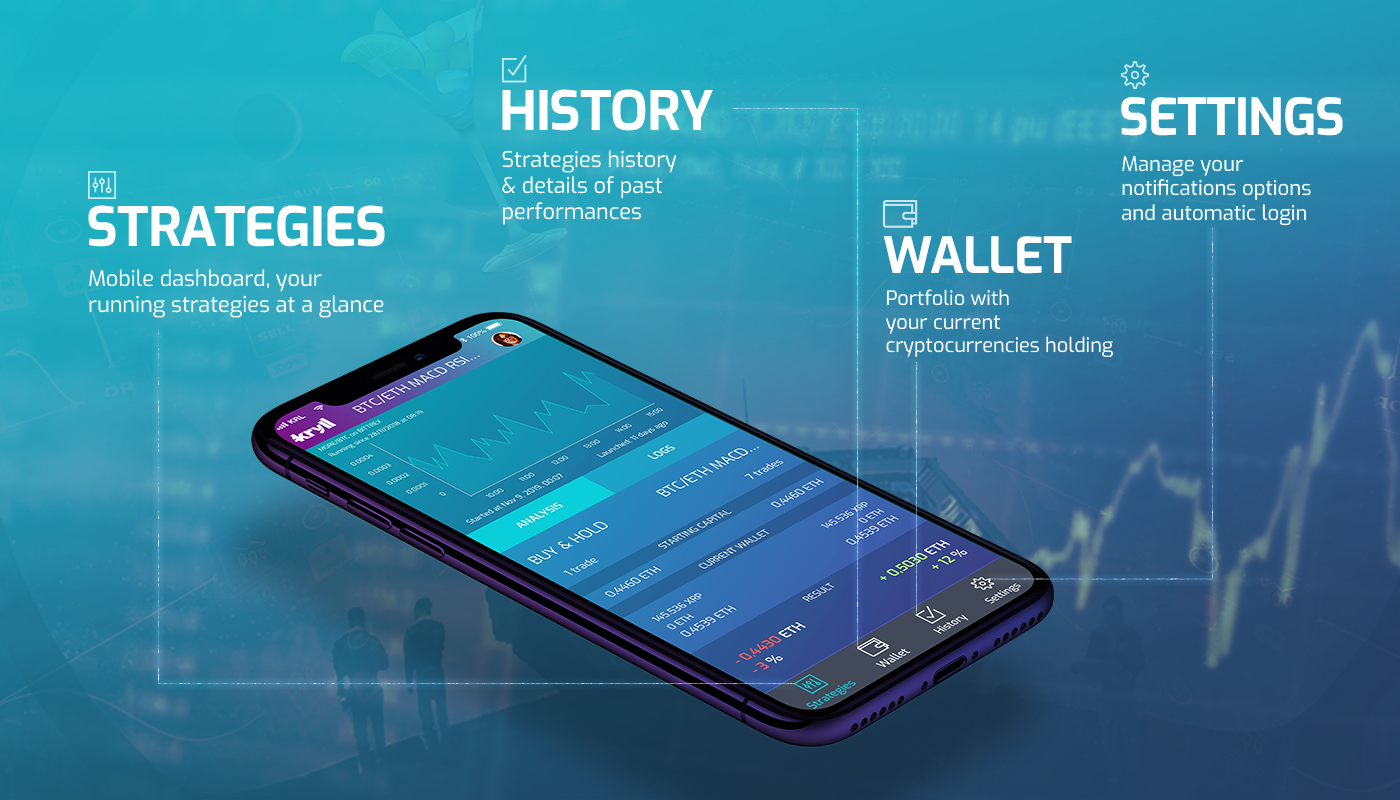 Strategies at a glance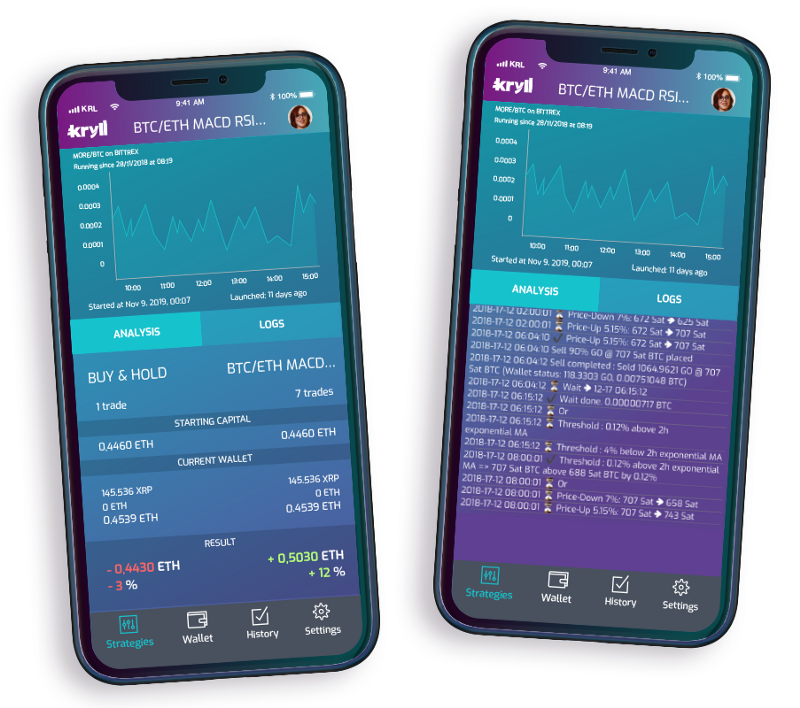 This is the default screen when you open your app. You have at a glance the detail of your strategies that are currently running, whether they are in livetrade or in livetest. You can then click individually on each strategy to access the detailed graph as well as the analysis and logs.
History — track your strategies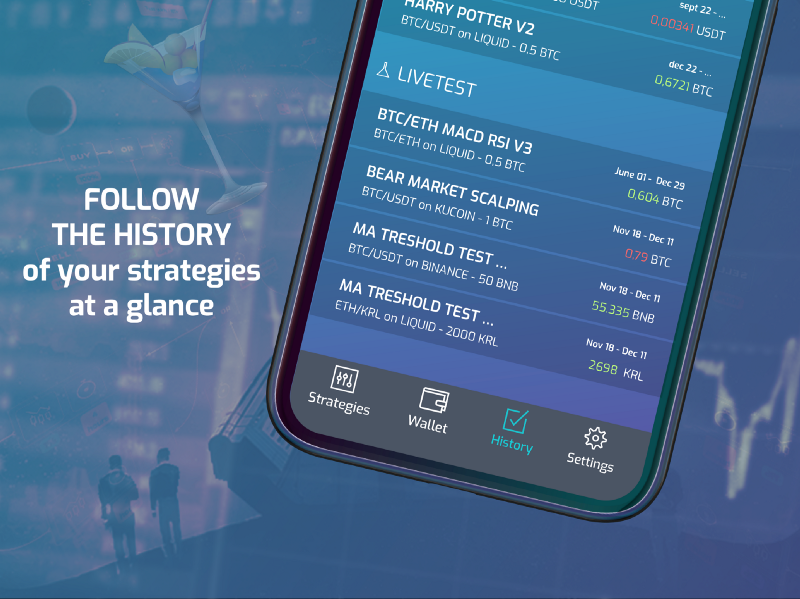 You have here the history of the strategies you have launched. You can then click on each strategy to get a detail of its past performance.
Wallet — keep an eye on your assets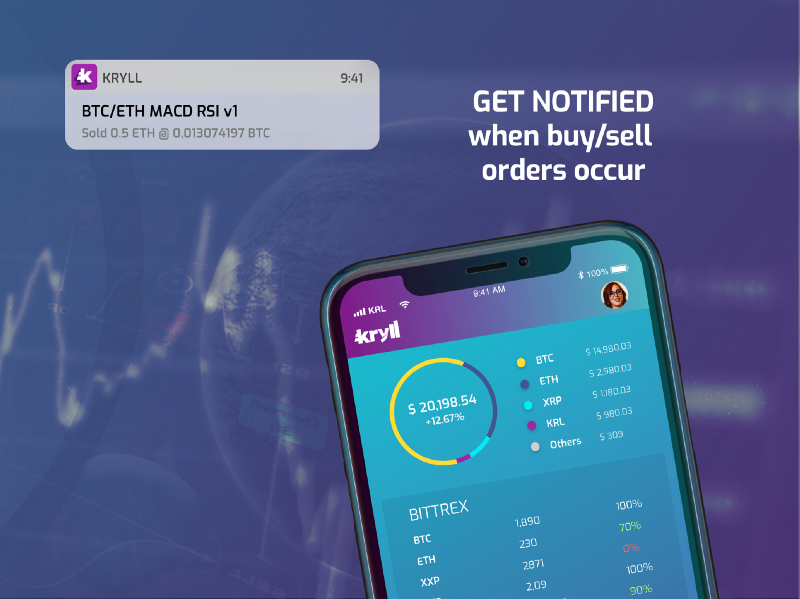 On this screen you have the current status of your cryptocurrencies portfolio according to the exchanges you have added to your Kryll account via your API keys. You can view the total of your holding in BTC/ETH or USD.
Settings
Here you have access to the option to receive notifications for all buy/sale events. This option is disabled by default.
You can also choose the option to stay logged. Finally you have the logout button.
Happy Trading!
Our website: https://kryll.io
Twitter : @Kryll.io
Telegram : https://t.me/kryll_io
Discord: https://discord.gg/PDcHd8K
Facebook : https://www.facebook.com/kryll.io
Guide: https://kryll.zendesk.com/hc/en-us
Support : [email protected]