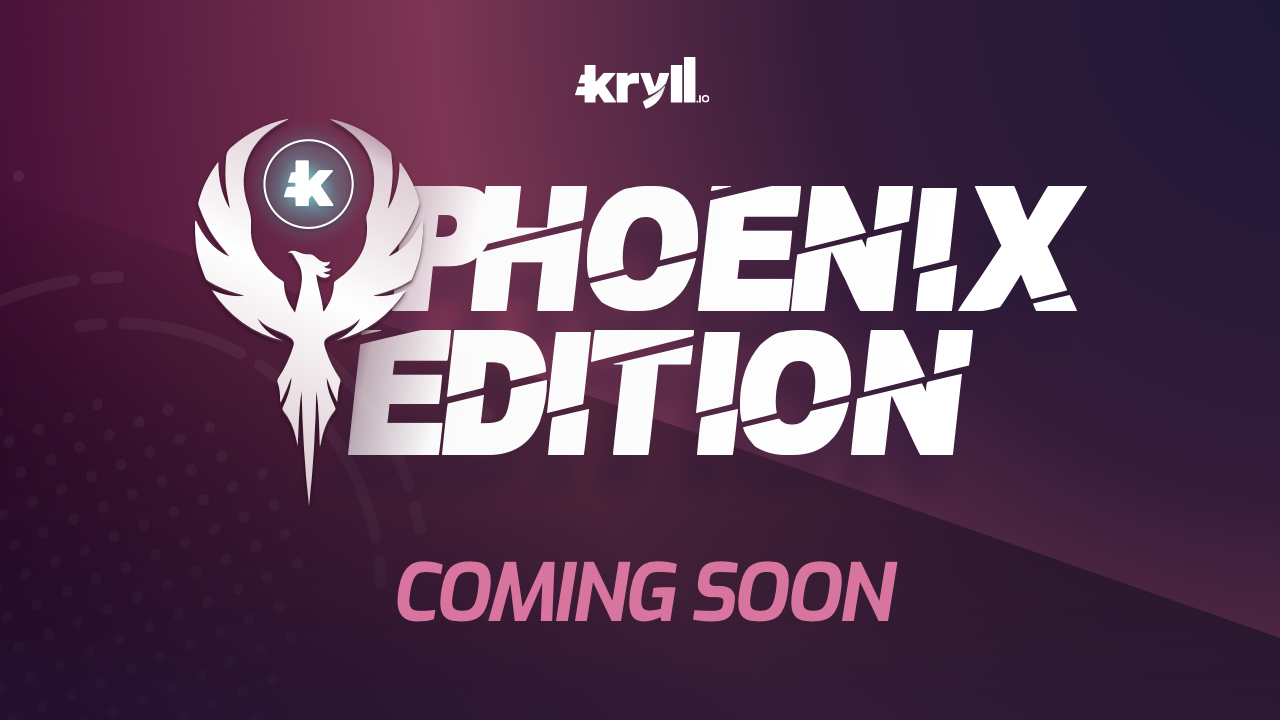 Hello to all,
It's the Countdown!
The Phoenix Edition will soon take off. It was born out of the need to offer a platform capable of accepting large-scale scalability to meet demand.
In this video interview, Luca Benevolo, CEO, explains how the new version will be able to accept a larger number of users while offering better scalability.
Summary of the Phoenix operation
A week of work where the entire team is mobilized to operate h24 on the project. For the occasion we rent a quiet place and we work from 9am to sometimes 4am late at night with the only interruption being dinner. This is how Kryll's ICO was conceived and many other parts of the Kryll.io story. We call it a RUN, the working conditions are quite challenging but very stimulating and enormously productive.
Why the platform had to be discontinued
In order to improve the user experience it was necessary to update the new architecture and to do so stop all the strategies already launched. This update brought many improvements to the platform but also ensured that future updates would be more and more transparent to the user.
Last week's summary
After doing the Forensic, the team started to work on the new architecture. It was also necessary to fix the bugs related to the successive load tests and to make adjustments according to the bottlenecks encountered.
What's going to happen this week?
We'll need to do some additional testing of the new architecture to make sure the platform is back up and running. Towards the end of the week (no specific date yet) we will be able to put the Phoenix Edition into production and you will be able to relaunch your favorite strategies.

So stay tuned for the coming days.
Do not hesitate to join our Telegram FR and EN channels if you have any questions.
Thank you all for your trust,
Kryll team


Website: kryll.io
Twitter: @Kryll.io
Telegram EN: https://t.me/kryll_io
Telegram FR: https://t.me/kryll_fr
Discord: https://discord.gg/PDcHd8K
Facebook: https://www.facebook.com/kryll.io
Support: support@kryll.zendesk.com