2 days of meetings on the famous crypto island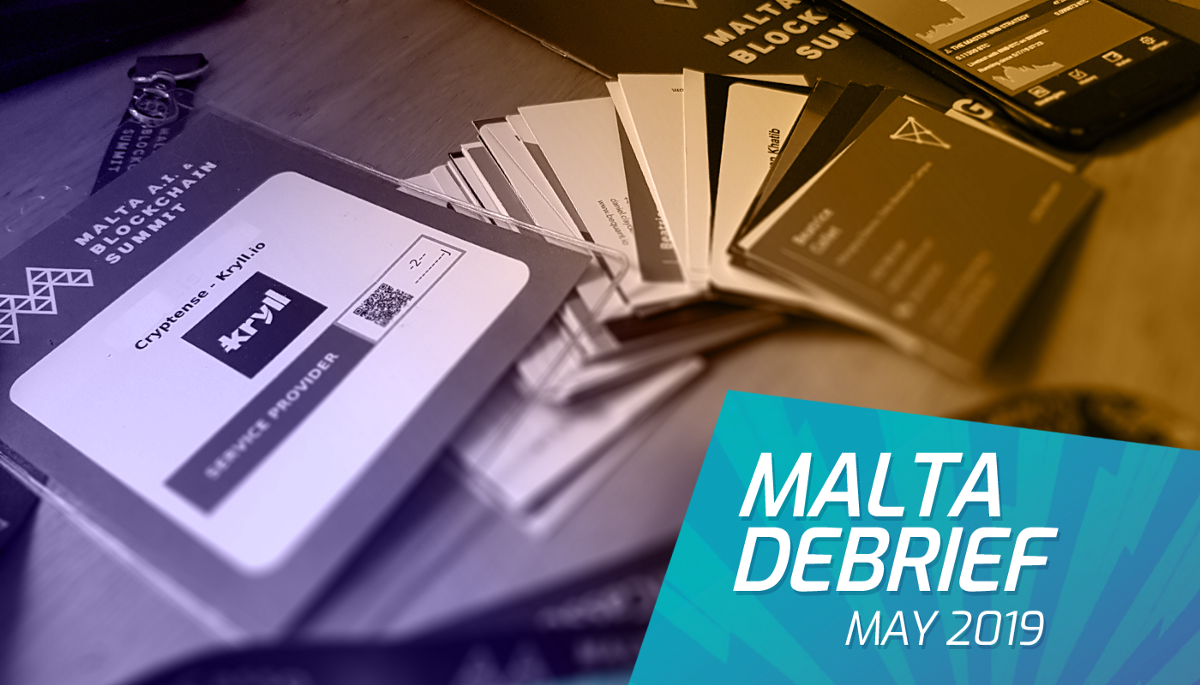 On May 23rd and 24th, the Kryll team was present at the Malta AI & Blockchain Summit 2019 which took place in the idyllic place Hilton Hotel in St. Julian's, Malta, home of the Blockchain and the new European technology hub.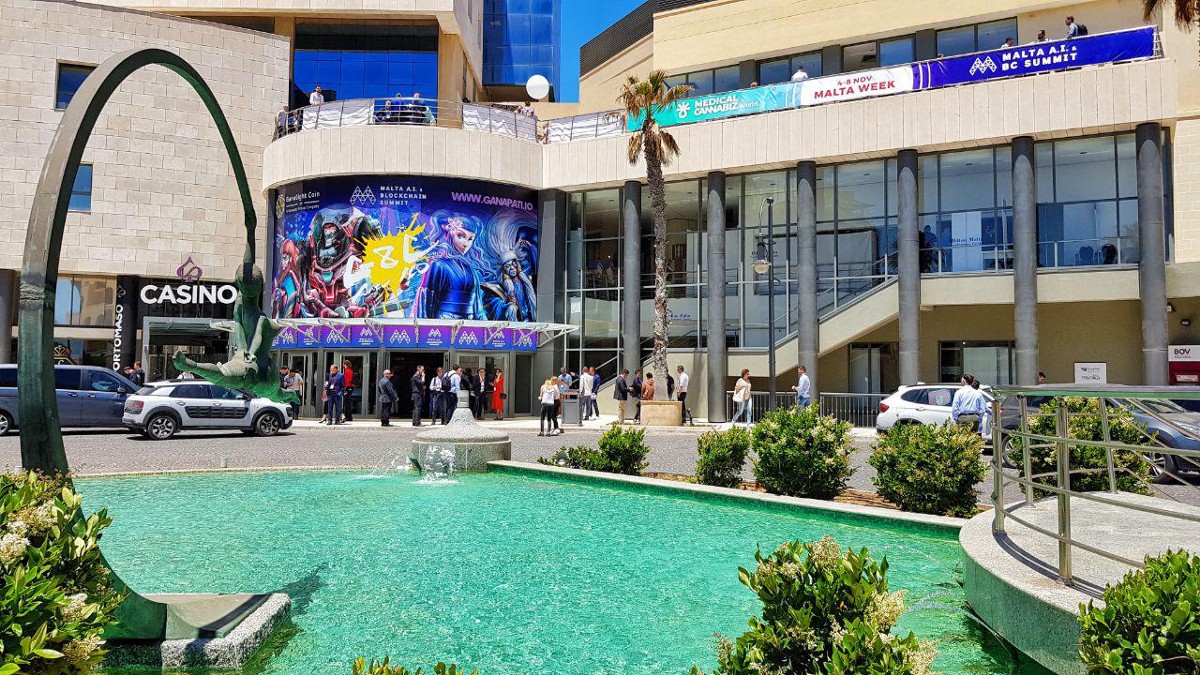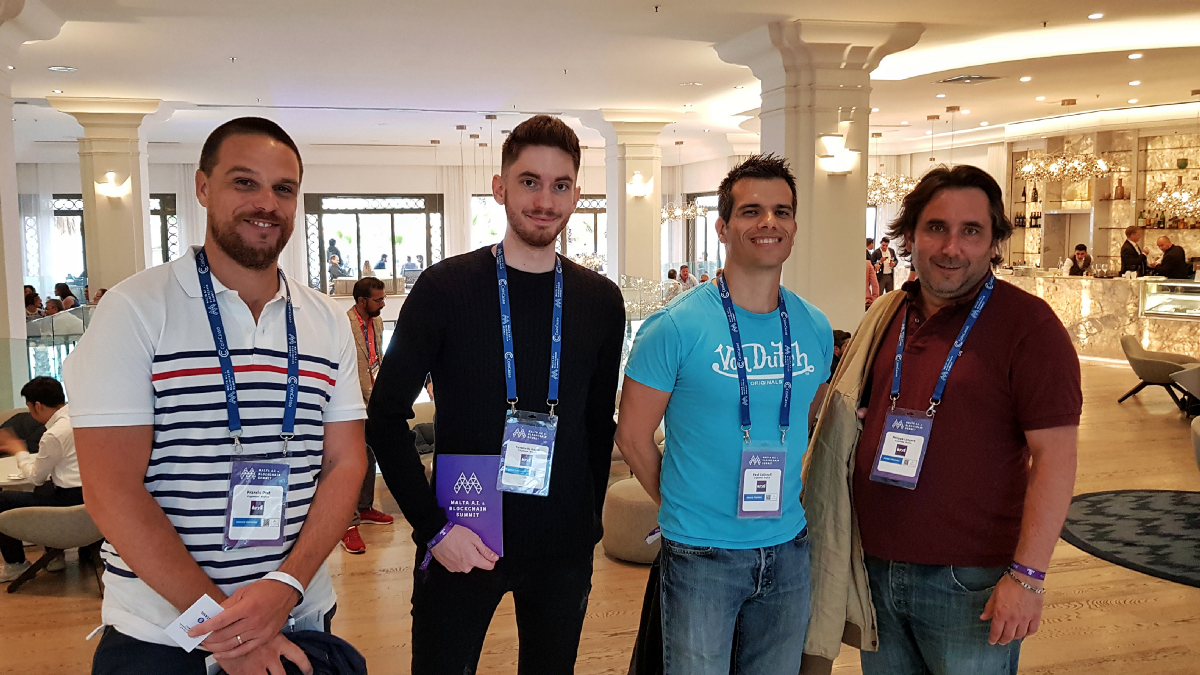 Nearly 5500 people attended the two-day event, which brought together 150 exhibitors, 100 startups and offered many interesting conferences led by prestigious speakers such as Tim Draper. The exhibition was opened by Joseph Muscat, the Prime Minister of Malta himself.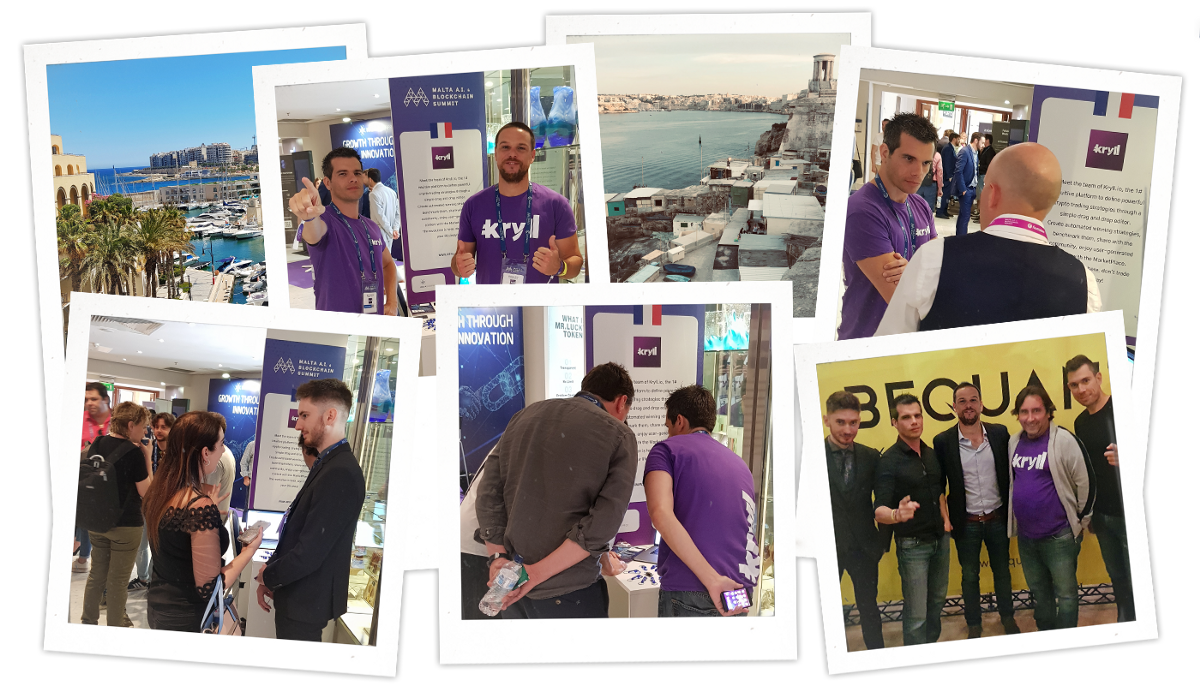 On our side, we were on the startup village where we were able to meet a multitude of people. Many professional traders were able to take the Kryll.io platform in hand with excellent feedback! This was the first time we were exhibitors at a trade fair abroad and the experience was a success.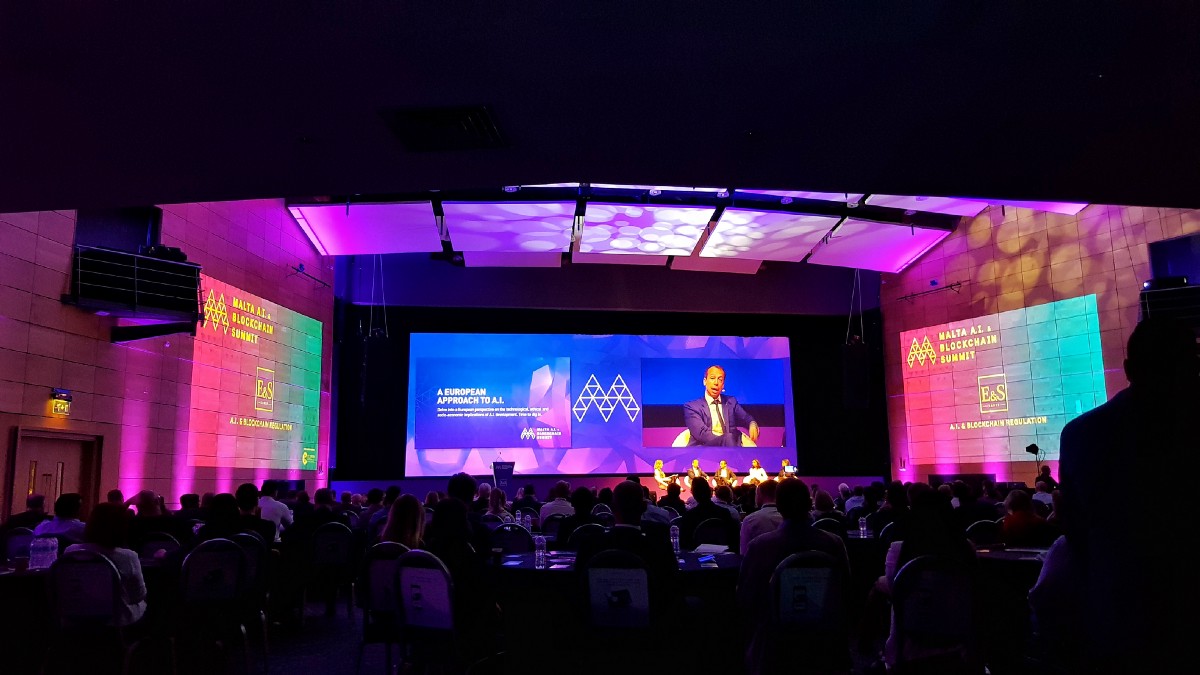 We realized that our platform responded to a real demand from traders, namely a powerful and easy to use tool.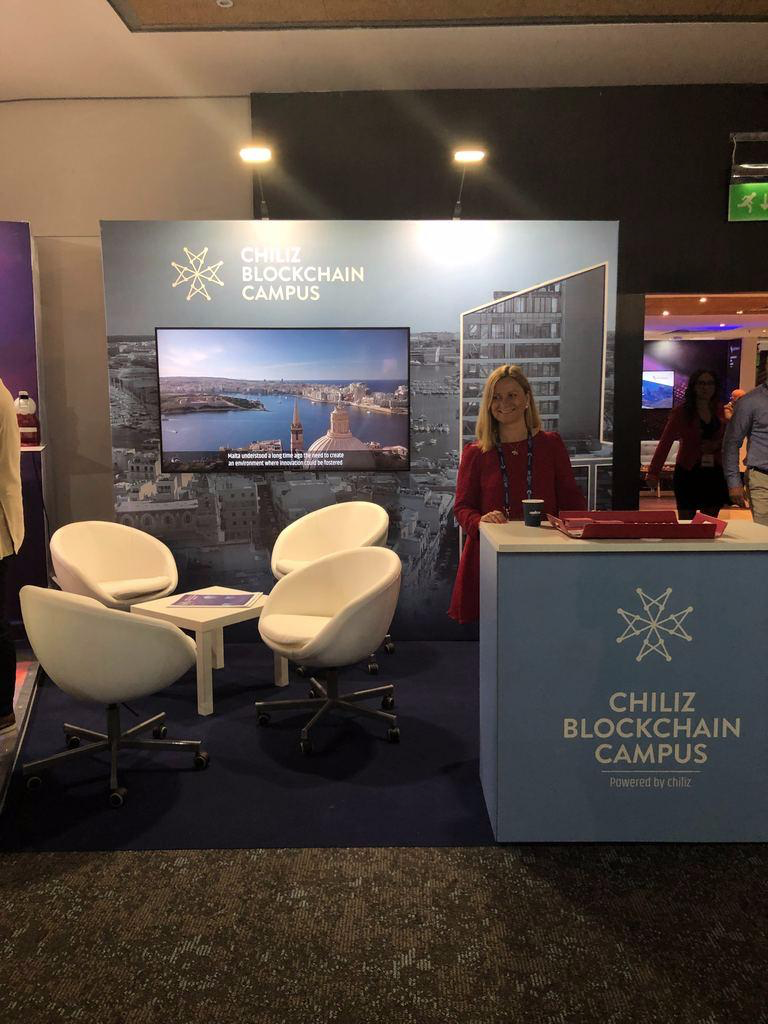 It was a pleasure to discuss with projects established in Malta such as Chiliz as well as with many French exhibitors such as NapoleonX, JustMining, Omenics and X-Network.
Feedback from the show on the Kryll.io platform:
The pluses +
- Easy to use platform overall.
- A very extensive marketplace with useful comments for each strategy.
- Very intuitive and fun strategy editor.
- Real use of the KRL token.
- A real product (and yes! Many were surprised when they stopped by the stand to see a real product that works and not a demo).
The minuses -
- Product still young and therefore not too visible.
- Price list sometimes a little complicated to understand.
- Not enough exchanges integrated on the platform.
- Acquisition of the KRL a little laborious due to the lack of exchanges offering the Kryll.
Conclusion
The short but very intense stay allowed us to make great encounters, we made more than 45 qualified contacts!
A very good energy in this lounge and a very friendly staff. Enthusiastic exhibitors and a dream island fulfilled our expectations.
The feedback gave us a better idea of the future decisions to be taken in terms of development and communication.
We would also like to thank Sofya Puzhaykina, our account manager who was able to take care of our stand and was very attentive with us.
See you at the next exhibition!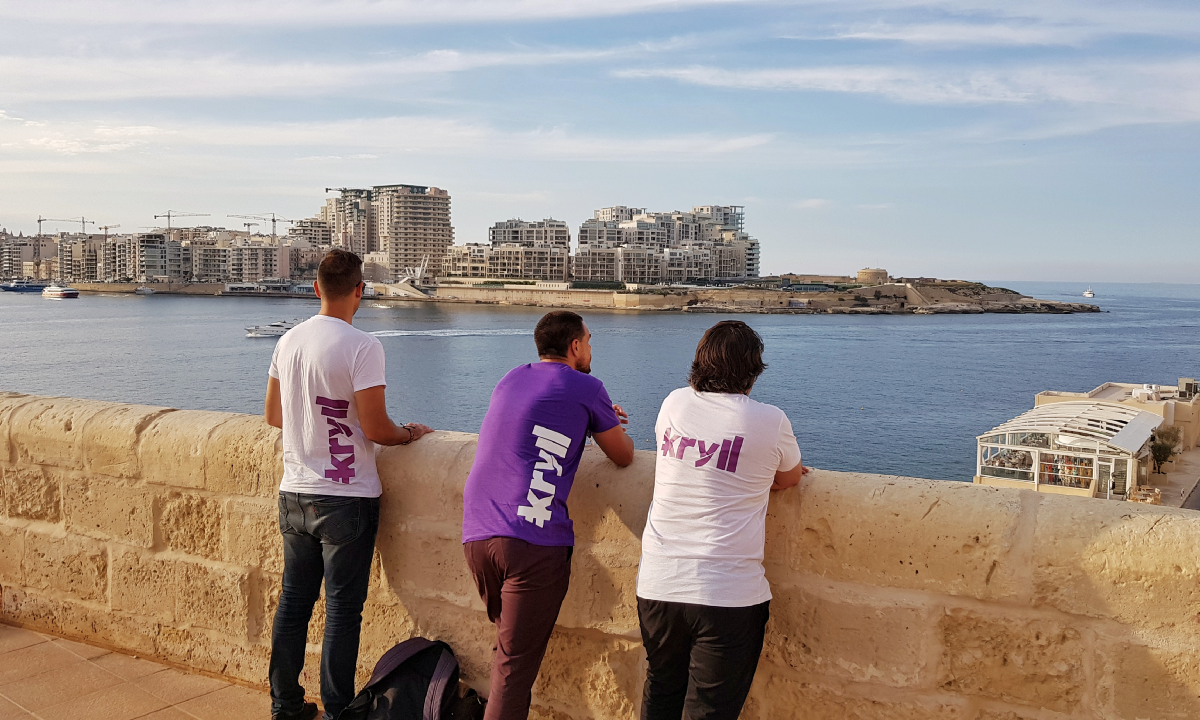 Happy Trading!
Be sure to follow us on all our social networks.
Our website: https://kryll.io
Twitter : @Kryll.io
Telegram : https://t.me/kryll_io
Discord: https://discord.gg/PDcHd8K
Facebook : https://www.facebook.com/kryll.io
Support : support@kryll.zendesk.com