We asked CryptoMax a few questions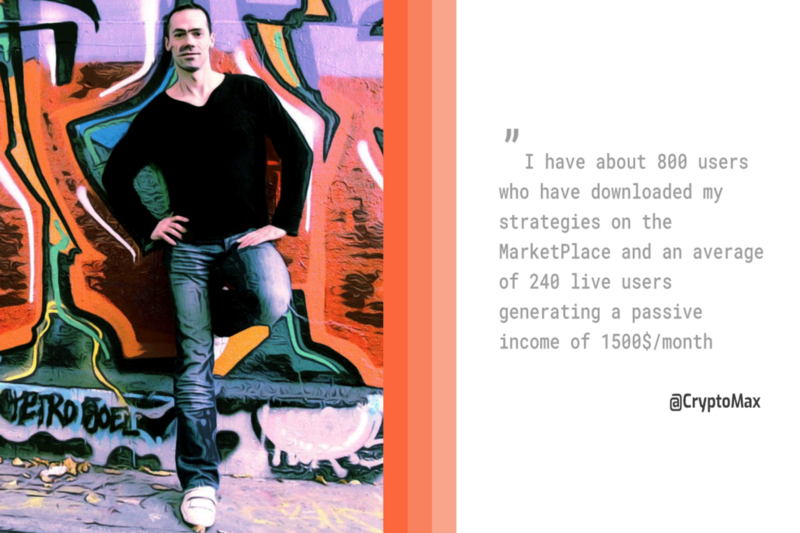 Paul Kryll CMO: Were you a trader before you met Kryll?
CryptoMax: Amateur crypto trader for 2 years now. I used to do all my analysis on Cryptowatch.
Why did you start with Kryll?
As a funder (ICO investor) I was captured by the project which seemed intuitive to me, this way of using trading indicators to shape its own strategy in an extremely visual way seduced me.
How many users do you have in your assets?
Today I have about 800 users who have downloaded my strategies on the MarketPlace and an average of 240 live users with a peak of 252 users in August.
Note : Find all CryptoMax strategies available on the Kryll Marketplace on this link (Gaïa Evolution, Bitcoin Factory, Ouranos etc..)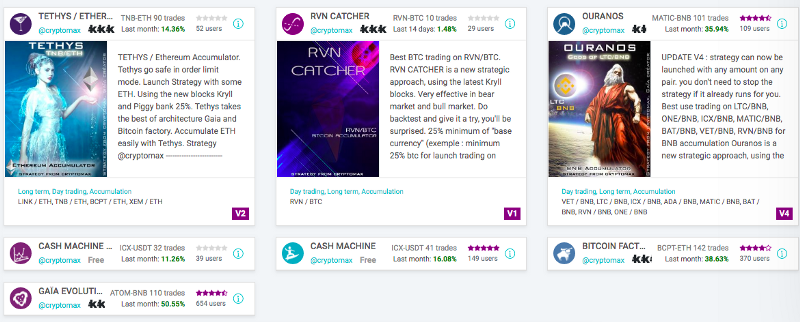 How do you explain such a success?
There are 3 essential factors, it seems to me, first of all a coherent and functional strategy, even if it must be improved over time.
Then to be attentive and to remain open to remarks and criticisms, it allows to improve a product, with my telegram channel I am constantly available to inform and propose orientations to be taken according to the market.
Finally, diversification, being able to propose several strategies in response to a large demand, makes it possible to improve its own visibility.
What are your projects in the crypto for the coming months?
First of all, promotion, at my humble level I want to shed light on Kryll. Obviously it goes both ways, it allows me indirectly to propose my strategies, but beyond that I am intimately convinced that the adoption of the crypto by the greatest number will require clear and healthy products such as Kryll.io.
That's why I created a twitter account (@cryptomax_kryll), to give visibility to the project. I also have another project that is close to my heart, the creation of an analysis benchmark through a website offering a window for using Smart Trading Kryll.
How much do you earn every month with your strategies published on the Kryll marketplace, if you don't mind sharing the numbers?
Currently, my strategies generate between $1200 and $1500 in passive income each month for only one to two hours of daily support.
Thanks to CryptoMax for the time he gave us to answer our questions. Find him on his Telegram community group.
Be sure to follow us on all our social networks.
Our website: https://kryll.io
Twitter : @Kryll.io
Telegram : https://t.me/kryll_io
Discord: https://discord.gg/PDcHd8K
Facebook : https://www.facebook.com/kryll.io
Support : support@kryll.zendesk.com