To face the growing needs, to accelerate innovation and to reinforce its marketing strategy, the Kryll team recruits new players in all positions in order to strengthen its game!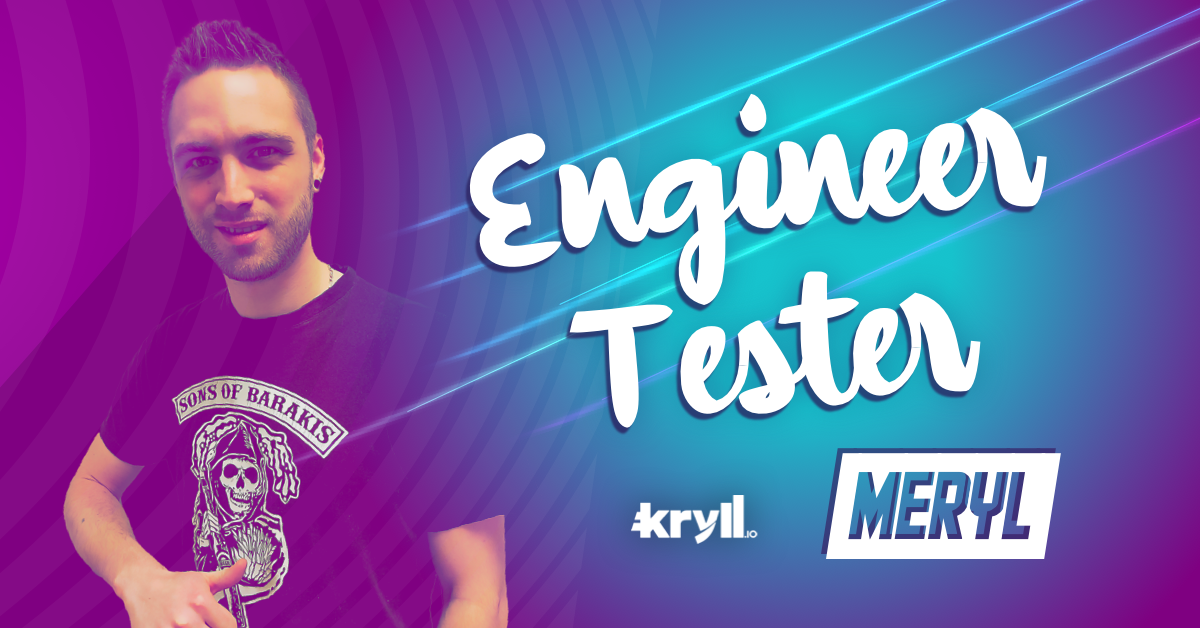 Hi, Meryl, can you introduce yourself in a few words?
Yo, I'm Meryl, 29 years old, from Givet in the Ardennes. I left my country when I was 18 y.o to study computer science in Belgium (in Namur to be precise), and after ten years spent in the country, I'm back in France. I don't hide you that I miss the good "cervoises" and the french fries. Otherwise on the side I am also a DJ, I used to do a lot of electro parties before coming to this area.

As far as education is concerned, I unfortunately didn't finish my studies, so I had to do a lot of small jobs to make the ends meet, then a few years ago, I got fed up with it, so I quit everything to do an intensive developer formation (at Technofutur in Belgium). Why did I choose dev? For me, it's an art form, you can create anything from nothing, your only limit is your imagination. When I write code, I feel like I'm writing a Mozart-like score, and that's so cool!

Then after the training, I was approached by a research center, in which I worked until recently, on autonomous cars and HUDs on augmented reality windshields, until recently, before joining Kryll.
Did you know Kryll before you arrived?
I had already heard about Kryll, two or three years ago, I think it was on Le Journal du Coin... I found the concept great, it was during my reconversion period, I remember. And when my friend Pablo (recruiter) contacted me to tell me that Kryll was looking for a profile like me, I didn't think long before sending my CV, and here I am now in the team, it's a great thing!
What will you bring to Kryll on a professional and human level?
Poke fun at other developers, joking aside, I was hired as a tester, so my goal is to find small flaws that could compromise security or user experience, via writing automated test scripts. I will then be the intermediary between the users and the devs to report all kinds of bugs. If needed, my dev skills can be used to touch a bit of everything.
Thanks Meryl and welcome to the team!

Happy Trading,
Website : https://kryll.io
Twitter : @Kryll.io
Telegram EN : https://t.me/kryll_io
Telegram FR: https://t.me/kryll_fr
Telegram ES: https://t.me/kryll_es
Discord : https://discord.gg/PDcHd8K
Facebook : https://www.facebook.com/kryll.io
Support : support@kryll.io