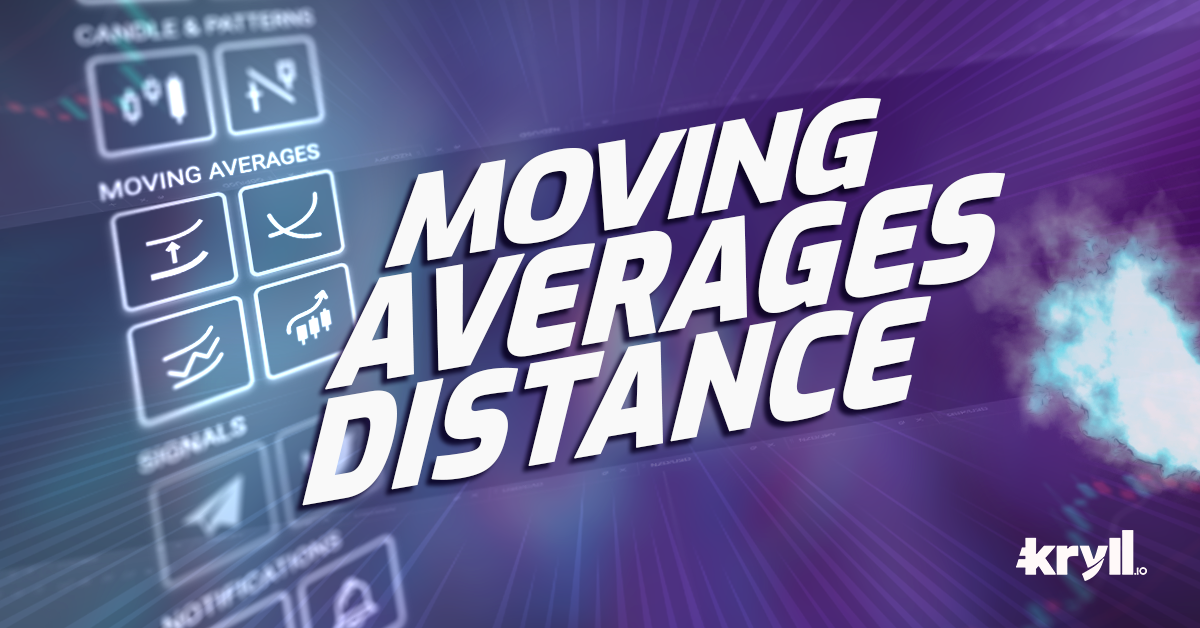 As you may have noticed, during the range periods the crossing of moving averages can give rise to many false signals. Indeed, during a long period of weak movements, the averages get closer and can start to cross repeatedly, blurring the reading of events by your strategies.
That's why the MA Crossing block is getting a makeover!
You can now choose a minimum percentage of spacing between two moving averages to validate the signal and thus refine your strategies even more!
As you can see on the screenshot, a new "Minimum threshold" field is available. This field works quite simply, you enter a percentage and this percentage will be the minimum percentage spacing needed for the block to be triggered.
If we had put a minimum spacing percentage of 6% then the block would be triggered when the 2 MAs are spaced 6% apart.

Important note for crossings: Please note that if you choose the minimum spacing crossing option, the block will be triggered if and only if the crossing is of the minimum threshold you set.
Use this option to validate your MAs crossings and secure your triggers, it will allow you to remove the "noise" of MAs crossing each other during range.
Your strategy can also use this spacing option to react in different ways. For example, if the spacing between 2 MA is titanic, then it may be legitimate to think that a big bullish or bearish phase is in progress, but that they will also tend to move closer together as this trend wears off.

It's up to you!
Happy trading!

Website : https://kryll.io
Twitter : @Kryll.io
Telegram EN : https://t.me/kryll_io
Telegram FR: https://t.me/kryll_fr
Discord : https://discord.gg/PDcHd8K
Facebook : https://www.facebook.com/kryll.io
Support : support@kryll.zendesk.com