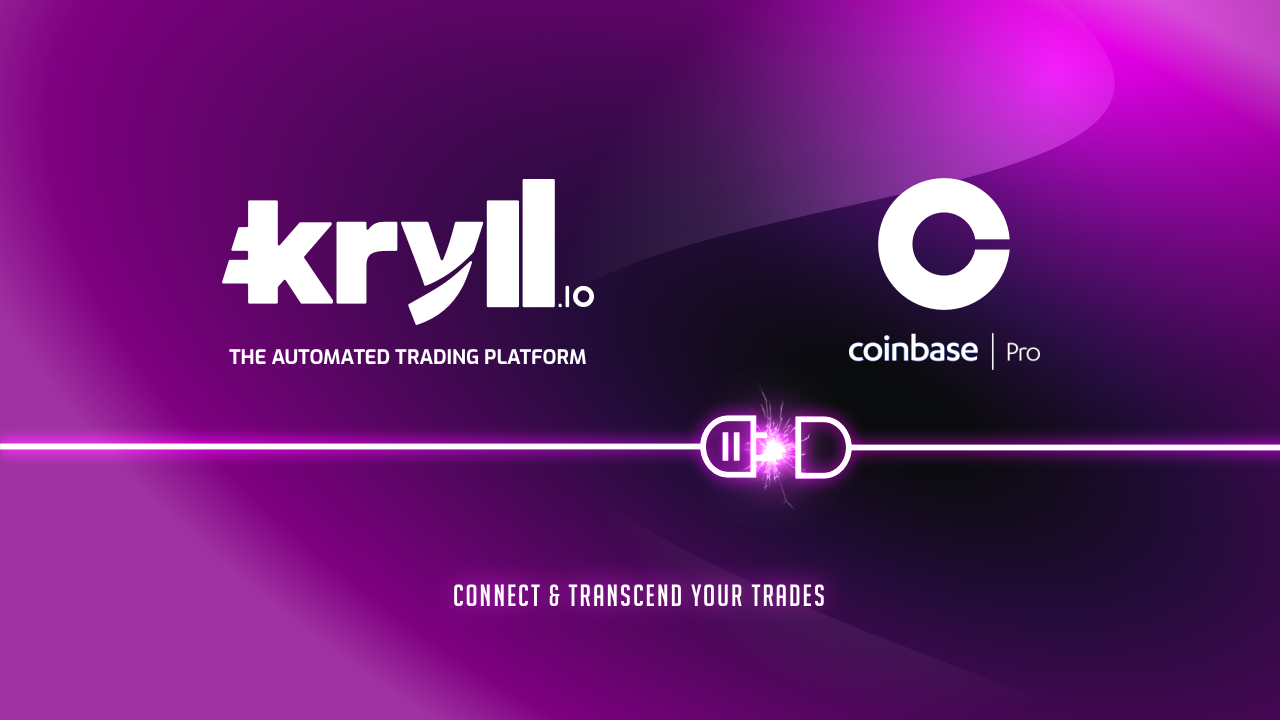 Good news! You can now use the Coinbase Pro exchange on the Kryll.io platform. To take advantage of this right now you need to link your Coinbase Pro API key to your Kryll account (see the tutorial).

The new addition of Coinbase Pro was very expected by the community, a vote on Twitter was organized a few days ago with a victory for Coinbase Pro (67%).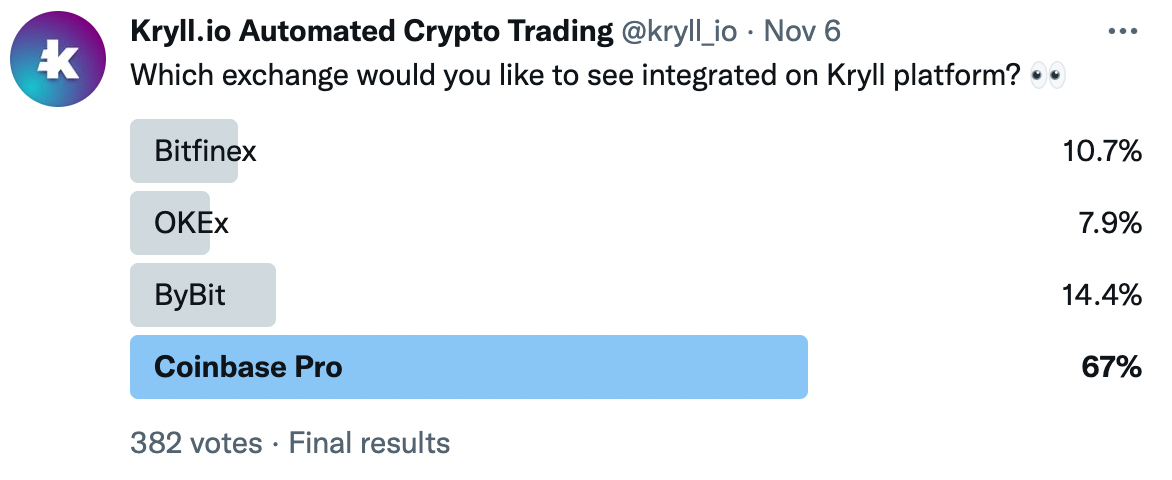 This will allow the 43 million Coinbase/Coinbase Pro users to use all Kryll services:

Launch a strategy (choose from over 300 strategies in the Marketplace) using your available cryptocurrencies on Coinbase Pro.
Use the Trading Terminal to place manual orders (stop-loss, take-profit).
Use the swap to trade your cryptocurrencies quickly without having to log into Coinbase Pro.

Send KRL from Coinbase Pro to Kryll.io & Launch an automated strategy

Reminder: The Kryll platform is "non-custodial", this means that your cryptocurrencies are secure on your exchanges and Kryll does not have access to the withdrawal right. Kryll only allows you to place orders on your behalf.
You can also use the strategy creation editor and backtest on the pairs available* on Coinbase Pro.
*Geographic restrictions may apply.
As a reminder you can already use Kryll with the following exchanges: Binance, FTX, KuCoin, Kraken, Liquid, HitBTC, Bittrex and BinanceUS.

To get started with the Kryll platform you can read this complete guide.
Website : https://kryll.io
Twitter : @Kryll.io
Telegram EN : https://t.me/kryll_io
Telegram FR: https://t.me/kryll_fr
Discord : https://discord.gg/PDcHd8K
Facebook : https://www.facebook.com/kryll.io
Support : support@kryll.io