To face the growing needs, to accelerate innovation and to reinforce its marketing strategy, the Kryll team recruits new players at all positions in order to strengthen its game!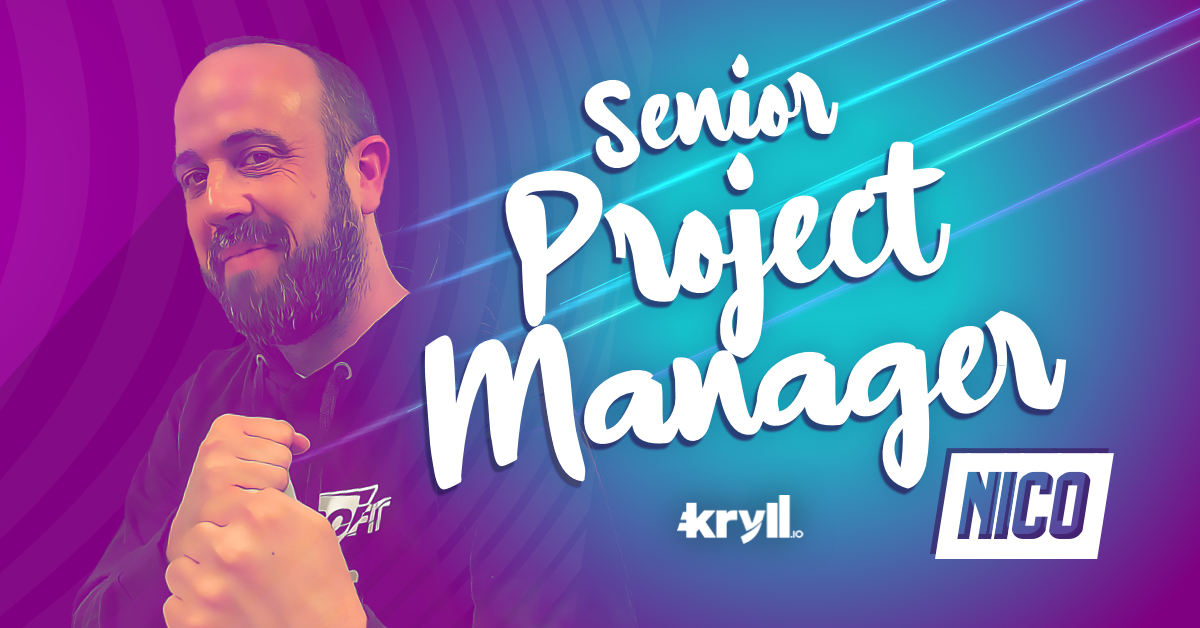 Hi, Nico, can you introduce yourself in a few words?
Hello, my name is Nicolas, pure product of Nice from 1982. I've been working on hardware and tweaking for thrifty gaming purposes for a while... For sure. That's what turned me to study at the University of Nice (DUT/LP) in computer science (dev) with a hook in Edinburg in Scotland for a Beng in Multimedia Systems Napier University.

Personally, I also like to change the oil of a big single-cylinder no-wheels on the week-end when I don't have a firmware delay to catch up on a famous home console.
On the professional side, I first had opportunities that allowed me to add another string to my dev: the network/infra part in the context of software integrations.
With a versatile profile and a good customer contact, I was offered a position as project manager at my previous employer, a software publisher in the world of security (remote monitoring/video surveillance) that I held for 8 years.
Did you know Kryll before you joined?
It was when I discovered Kryll that I was convinced that I had to join this project. In fact, I had the pleasure of doing my DUT with Luca (CEO of Kryll) in Nice, France and when he was able to introduce me to the project, I was excited and happy to be able to meet him again and discover the whole team.
What will you bring to Kryll on a professional and human level?
I heard I was hired to answer the age-old question, "When is that?" Okay, yes. True. But also and above all I hope to be the oil in the Kryll engine as soon as all its cogs are familiar to me!
Thanks, Nico, and welcome to the team!

Happy Trading,
Website : https://kryll.io
Twitter : @Kryll.io
Telegram EN : https://t.me/kryll_io
Telegram FR: https://t.me/kryll_fr
Telegram ES: https://t.me/kryll_es
Discord : https://discord.gg/PDcHd8K
Facebook : https://www.facebook.com/kryll.io
Support : support@kryll.io