Bloque WAIT (Temporizador) - Este bloque te permite esperar un tiempo definido antes de validar. Se puede usar de 3 maneras diferentes:
1 - Uso en solitario
Funciona como un temporizador, cuando el tiempo configurado se cumple, la estrategia sigue su curso.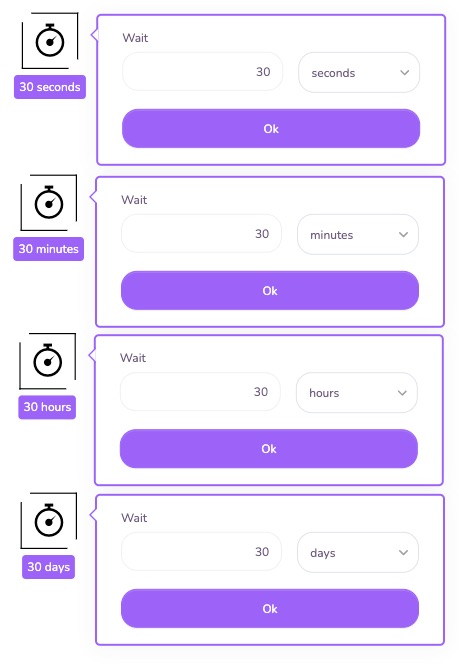 2 - Integrado en un bloque AND
En un bloque AND, todos los condicionales deberán ser validados antes de que la estrategia pueda seguir. Posicionado en un bloque AND funcionara como un delay: la estrategia deberá esperar por el tiempo configurado en el bloque wait antes de validar las demás condiciones.

3 - Conectado a un bloque OR
Si los otros bloques conectados al bloque "OR" no completaan las condiciones en el tiempo programado entonces la estrategia continuará el camino del bloque wait.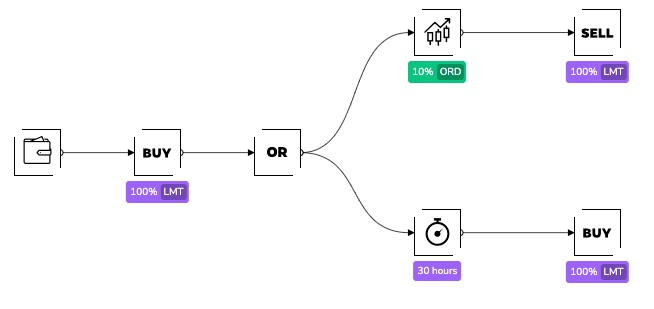 No dudes en unirtenos en nuestros grupos de Telegram y Discord al igual que en nuestras otras redes sociales para compartir tus opiniones y devoluciones en la plataforma de Kryll.io.

Felices operaciones!!!
Sitio Web:https://kryll.io
Twitter:@kryll_es
Twitch:https://www.twitch.tv/kryll_es
Telegram EN:https://t.me/kryll_io
Telegram FR:https://t.me/kryll_fr
Telegram ES:https://t.me/kryll_es
Discord:https://discord.gg/PDcHd8K
Facebook:https://www.facebook.com/kryll.io
Youtube:https://www.youtube.com/c/KryllESLatam
TikTok:https://www.tiktok.com/@kryll.io
Soporte:support@kryll.io