GoTo Block - This block allows you to jump directly to another block in your flow, which is especially useful for avoiding link tangles or creating "subroutines" to your strategy.
Block configuration
In the block parameters you can select the name and destination of the block.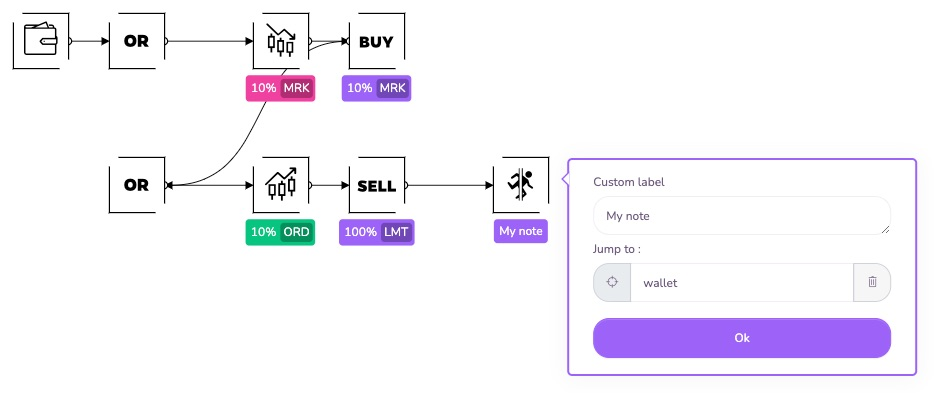 The custom label allows you to give a custom name to the block. This name will be visible in the logs of the strategy afterwards.
The "jump to block" parameter allows you to choose the destination of the block. To select the destination block, click on the small target, then on the block to which you want to connect the GoTo block.
Easy Viewing
You can press the "G" key to display the GoTo paths.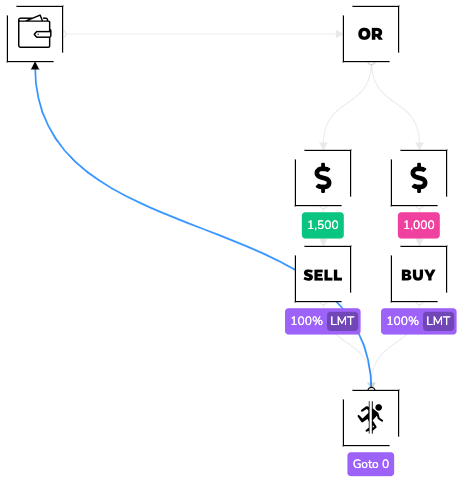 ---
Feel free to join us on our Telegram and Discord groups as well as our other social networks to share your opinion and your feedback on the Kryll.io platform.

Happy Trading,
Website : https://kryll.io
Twitter : @Kryll.io
Telegram EN : https://t.me/kryll_io
Telegram FR: https://t.me/kryll_fr
Telegram ES: https://t.me/kryll_es
Discord : https://discord.gg/PDcHd8K
Facebook : https://www.facebook.com/kryll.io
Support : support@kryll.io