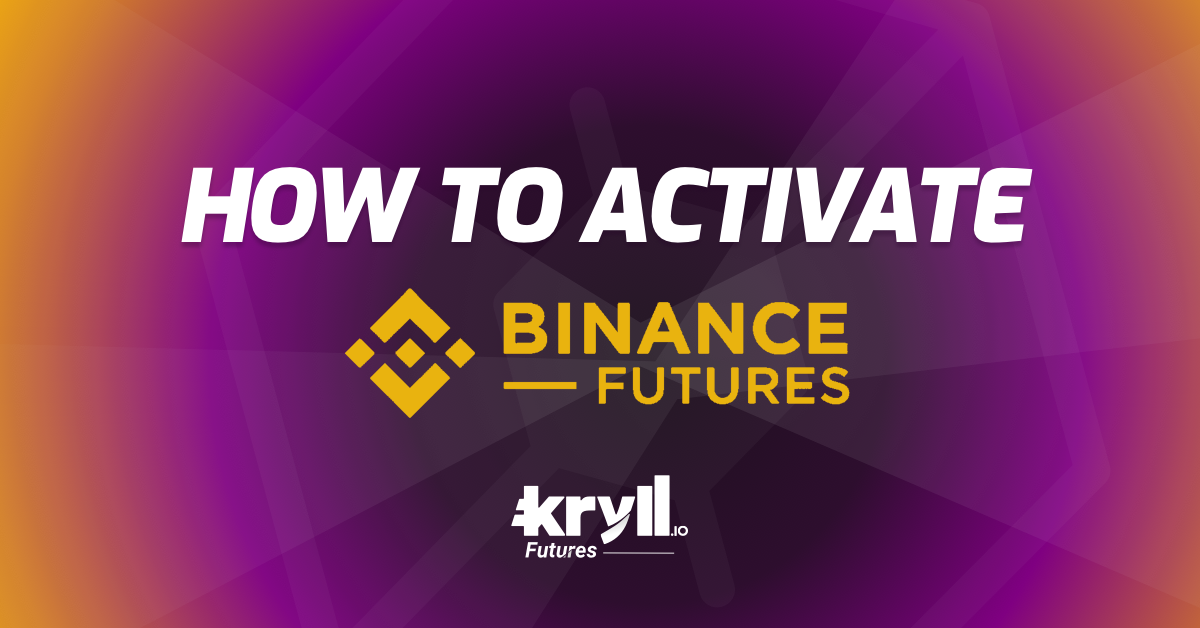 Version française disponible ici.
Caution: leveraged trading can involve significant risks to your capital. You may lose the amount of your initial capital. These products are not suitable for all investors. Do not trade with money you cannot afford to lose. Be sure you understand the risks involved !
Note: The Kryll Futures service is currently in a closed beta and reserved to a limited number of users. You can participate by filling out this form.
In order to use your Binance Futures account on Kryll you must have this option activated on your account.

If you already know how to open a Binance Futures account you can use the code below to get a 10% discount on Futures fees.

10% discount code on Binance Futures fees: kryllio

You don't have a Binance account yet? You will need to create one, find out how to get a 20% lifetime discount on spot trading fees (you can also get a 10% discount on Binance Futures fees in the next step).

Already have a Binance account? Great! Then you can follow the tutorial below.
1- Login to your Binance account and go to the Binance Futures page (link here)
Now click on "Open account". A graph will then open.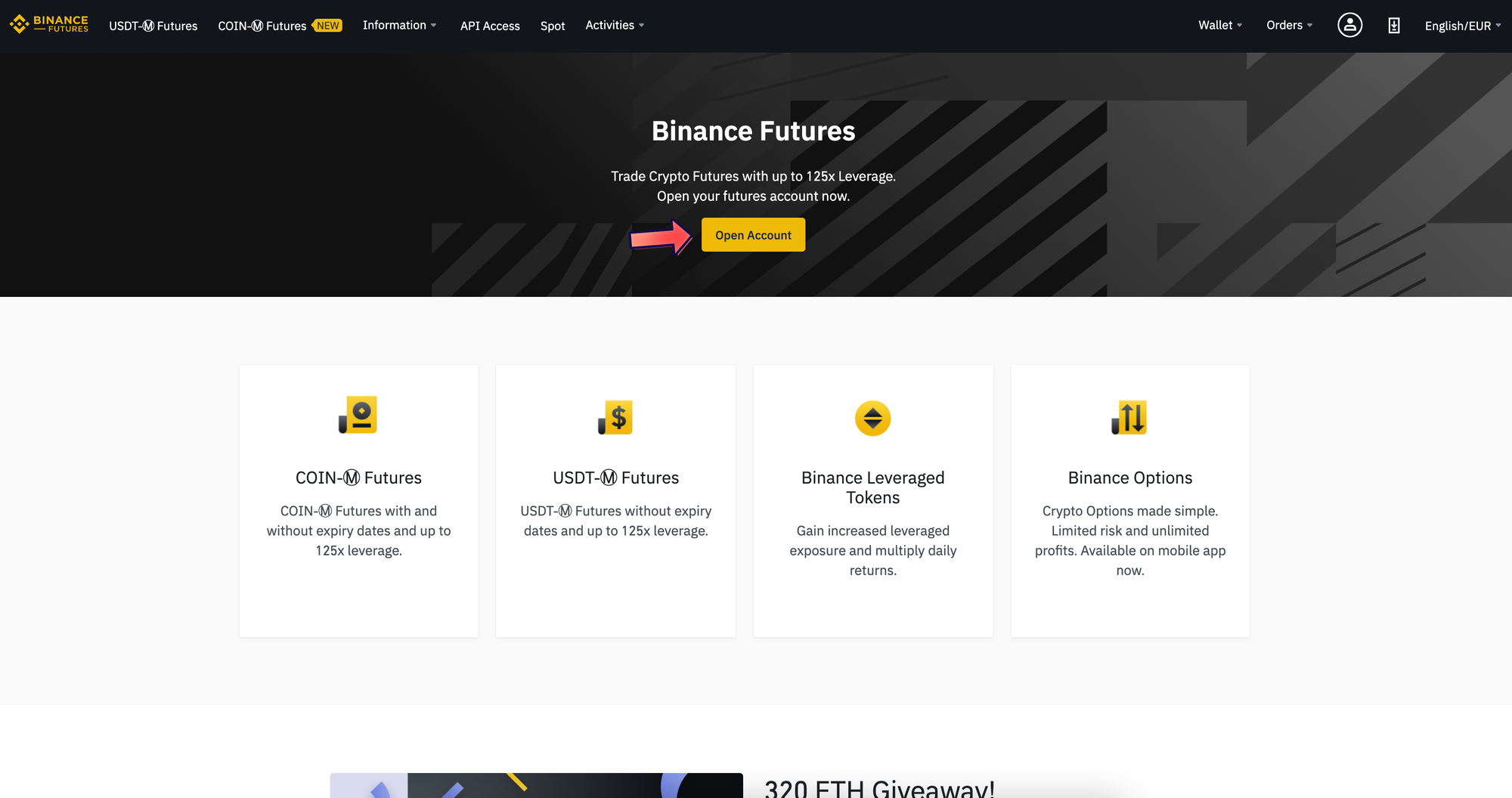 2- Once on the chart, you will have on the right side the field to open your Binance Futures account
To receive a 10% discount on your Futures trading fees don't forget to add the code: kryllio

Click on "Open Now".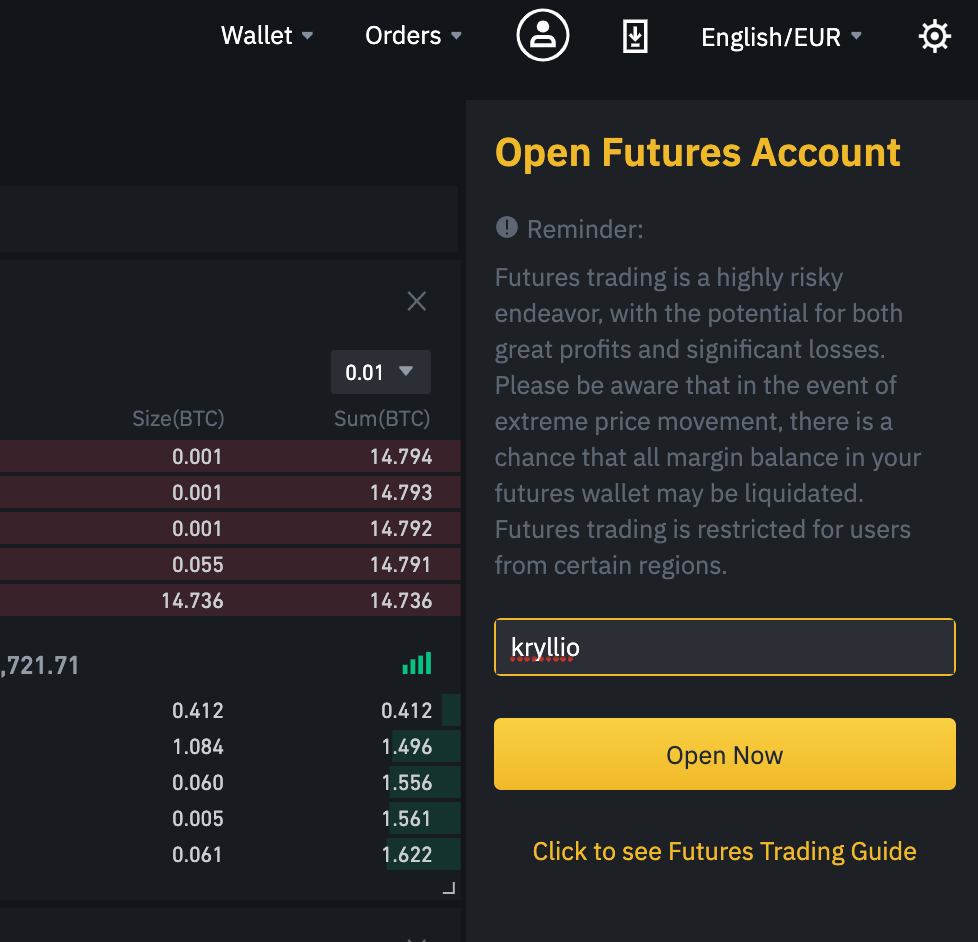 3- Your Binance Futures account is now activated
You will receive an email confirming the activation of your Binance Futures account.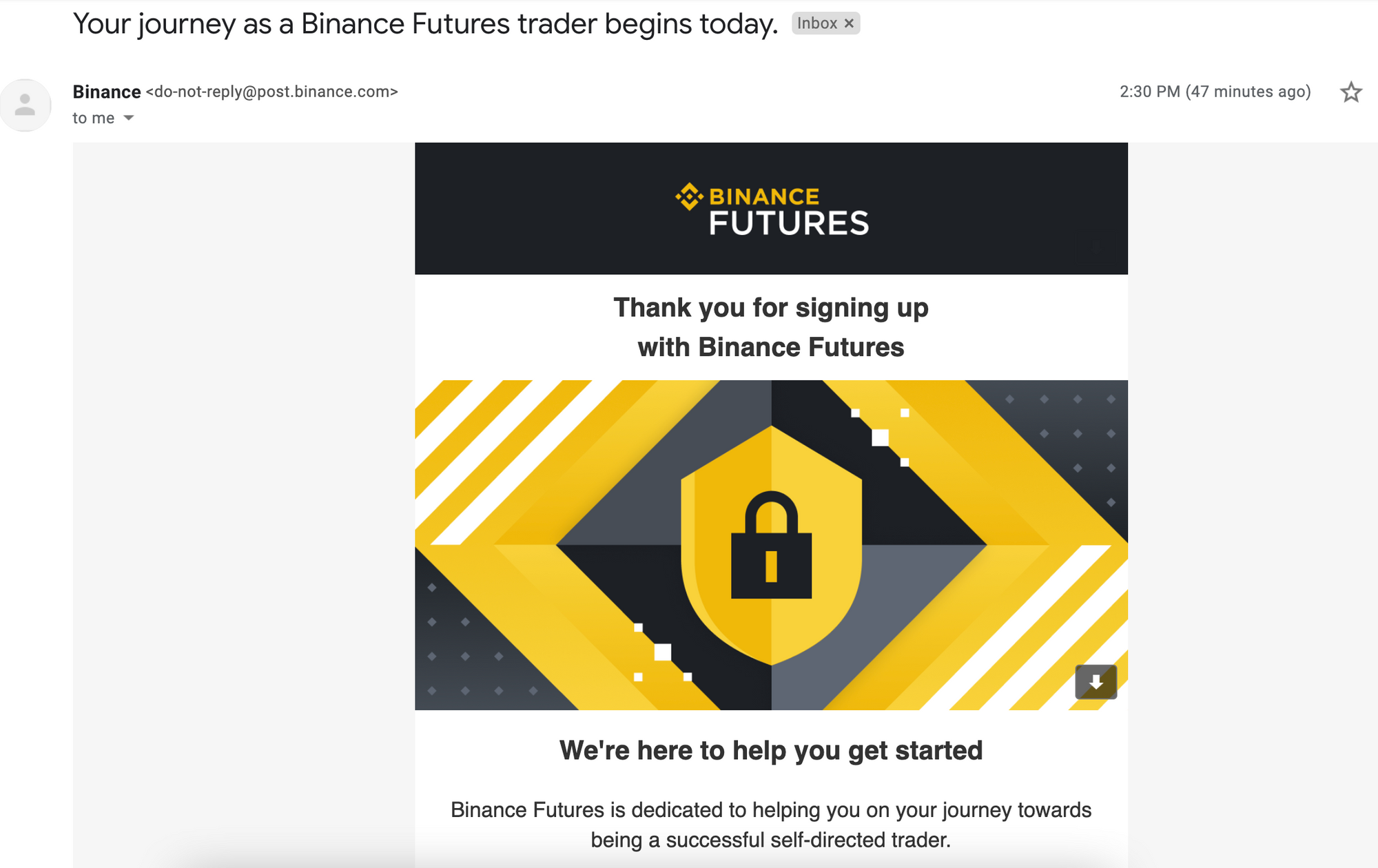 4- Deposit funds to your Binance Futures account
Your Binance Futures portfolio is different from the spot portfolio. You can of course deposit funds from your spot account to Futures. In our example we will deposit to the Binance Futures USDT account (link to the Binance Futures wallet). Click on "transfer" at the top right.

(You can also buy cryptos with your credit card by going to "Buy crypto").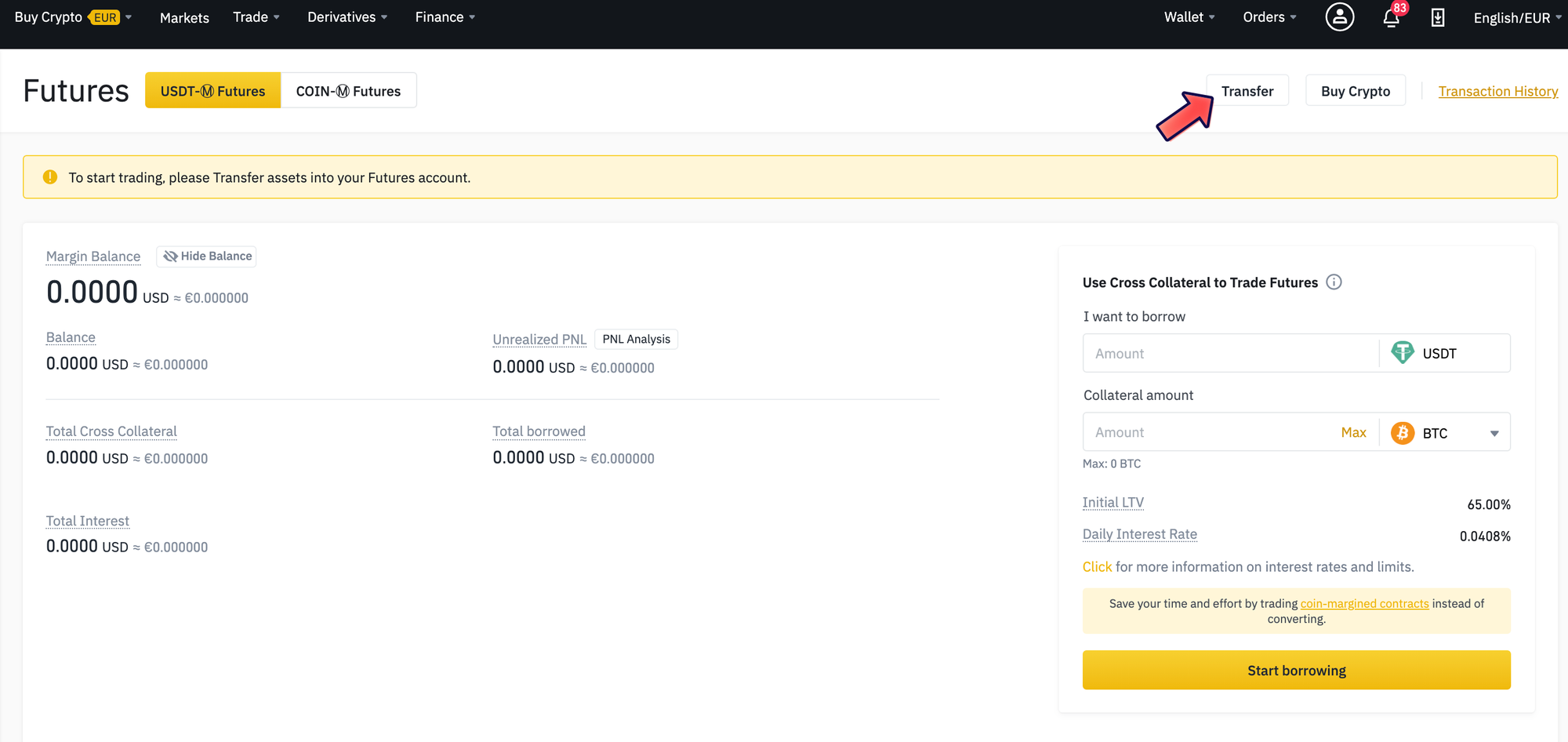 5- Transfer your UDST from your spot account to your futures account
Transfer the desired amount in USDT from your spot account to Futures.

Note that you can also deposit BNB. These will only be used to pay the fees for your trades because Binance offers a 10% discount if you pay the Futures fees in NBB. Click on "confirm".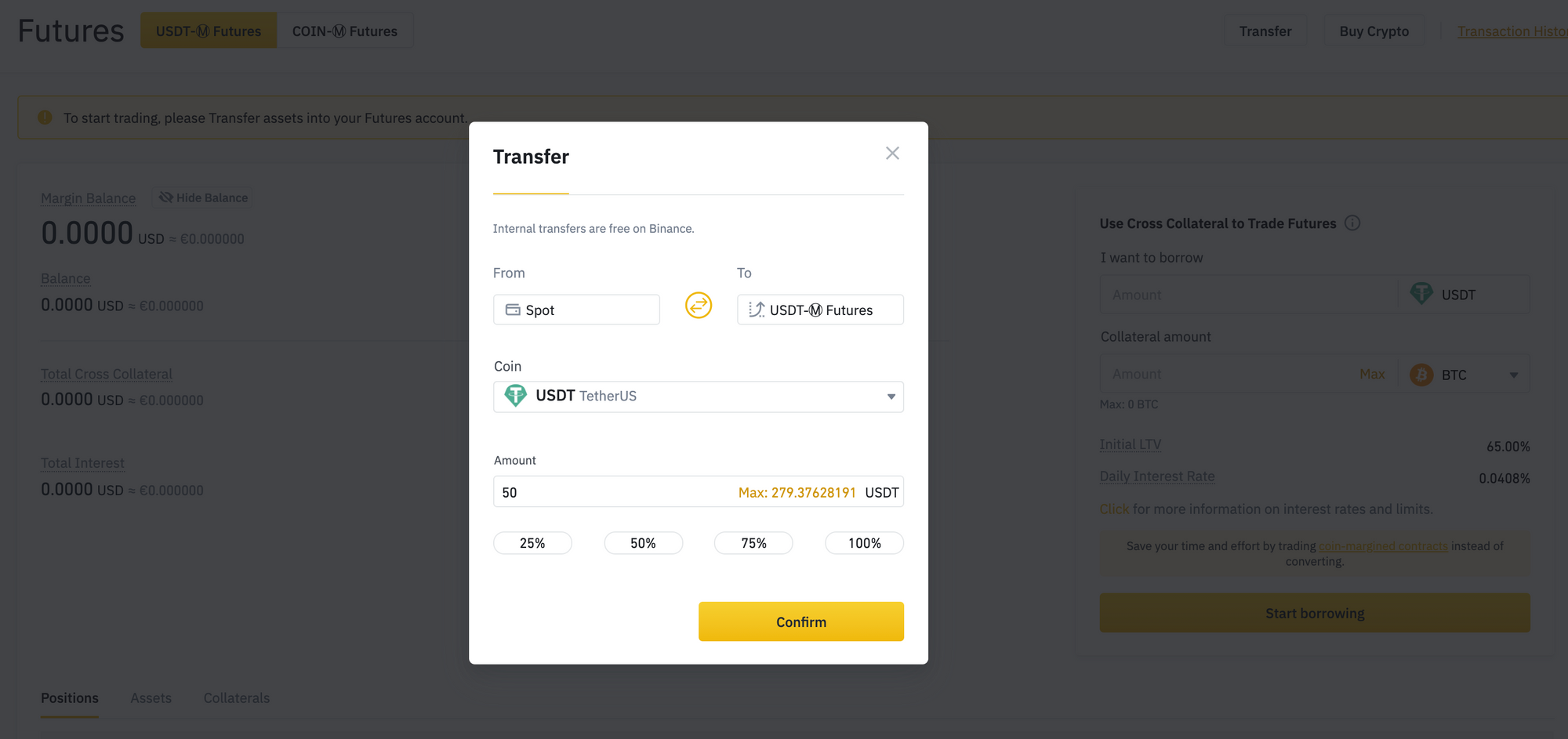 Congratulations, your Binance Futures account is now ready to use. All you have to do now is link your Binance Futures account to your Kryll account by following this tutorial.
Discover Binance by clicking this link : HERE
Website : https://kryll.io
Twitter : @Kryll.io
Telegram EN : https://t.me/kryll_io
Telegram FR : https://t.me/kryll_fr
Discord : https://discord.gg/PDcHd8K
Facebook : https://www.facebook.com/kryll.io
Support : support@kryll.io