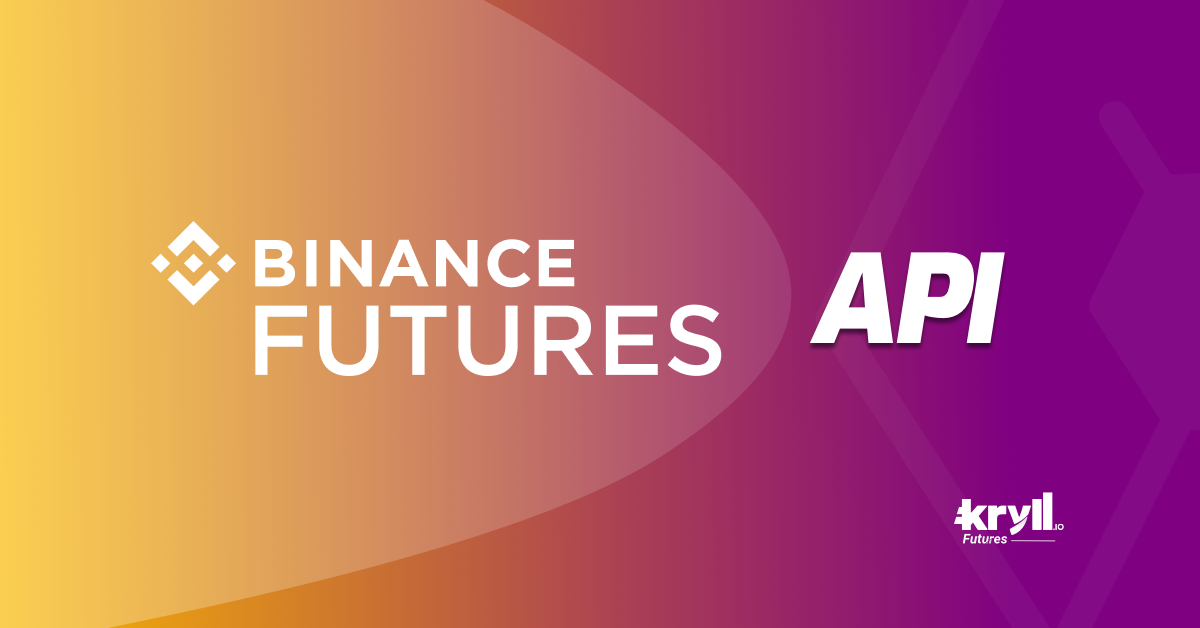 Pour la version française cliquez ici.
Caution: Leveraged trading can involve significant risks to your capital. You may lose the amount of your initial capital. These products are not suitable for all investors. In addition, the Future version of Kryll.io is under active development and may contain bugs. By activating this version you agree to accept responsibility for any losses incurred as a result of using this version. Do not trade with money you cannot afford to lose. Be sure you understand the risks involved !
If you wish to trade with Binance Futures on the Kryll platform then you must configure your API key to enable this feature.
You can access Kryll Futures here : https://futures.kryll.io/
Important : If your Binance account doesn't have the Futures option activated yet then you have to follow the tutorial at this address.
1- In the menu on the top right click on "API Management".
The menu is on the left side of the notifications.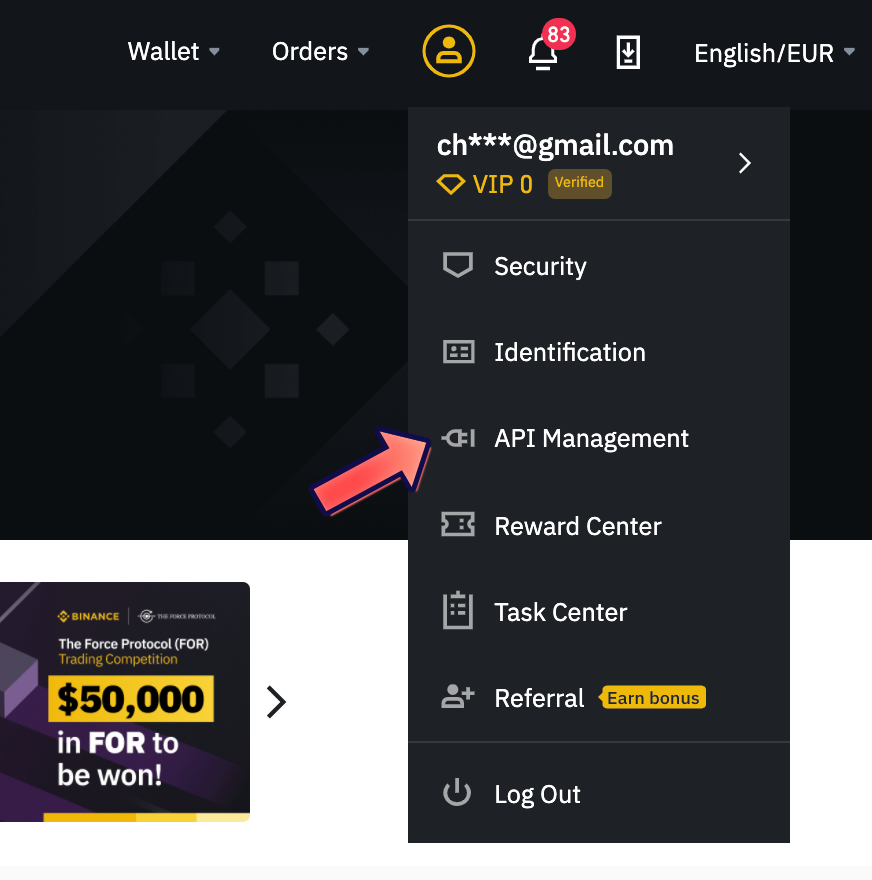 2- Give a name to your API key and click on "create".
You will then have to confirm the creation of your API key by entering the code received by email as well as your 2FA code (to be entered at the same time, in less than 60 seconds). Then click on "Submit".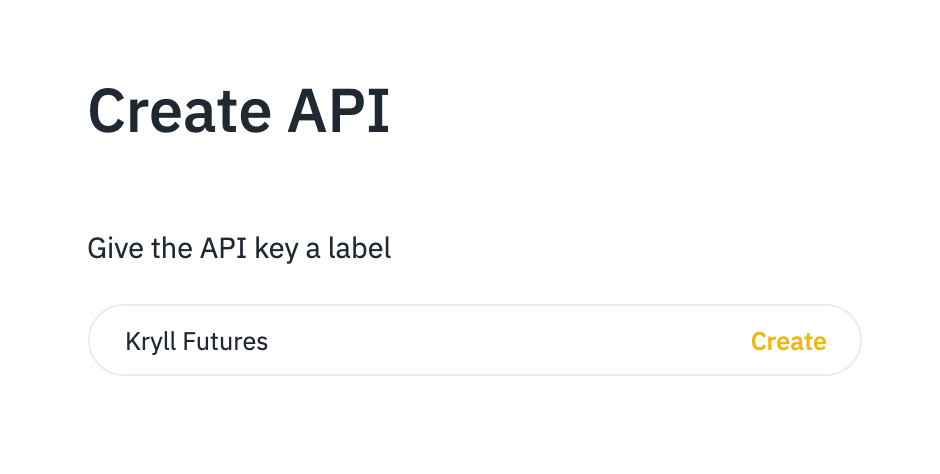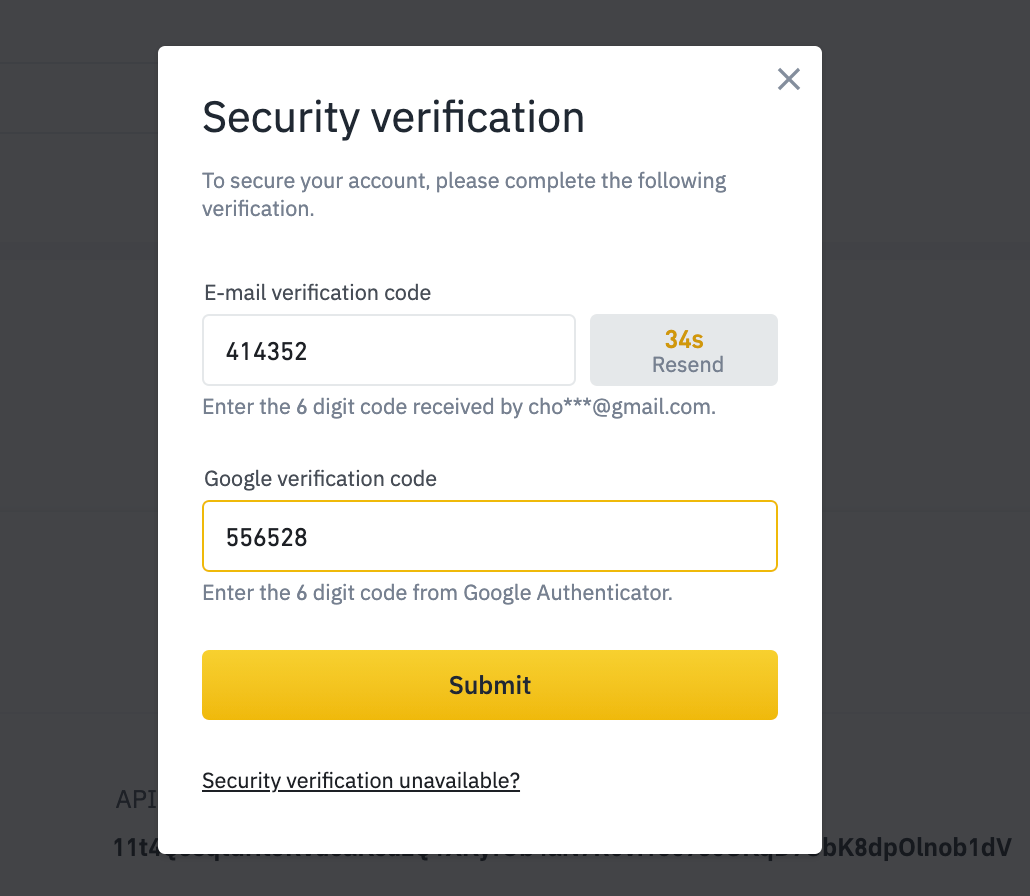 3- Configure the restrictions of your Futures API key
Your API key is now created but you must enable the "Futures" function by clicking on "Edit restrictions".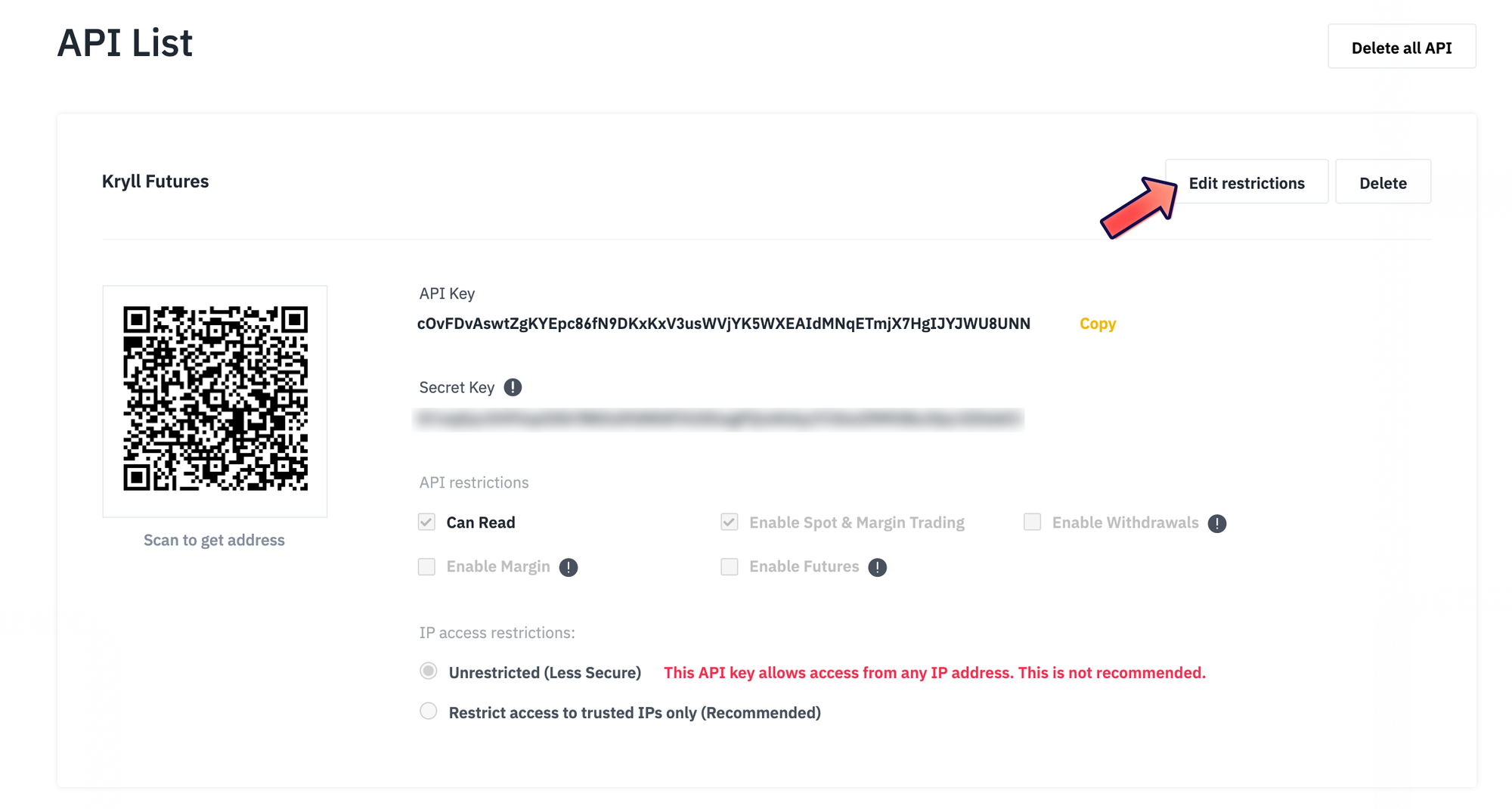 4- Activate the "Futures"
Check "Enable Futures" and click on "save". Your 2FA will be requested to validate the transaction.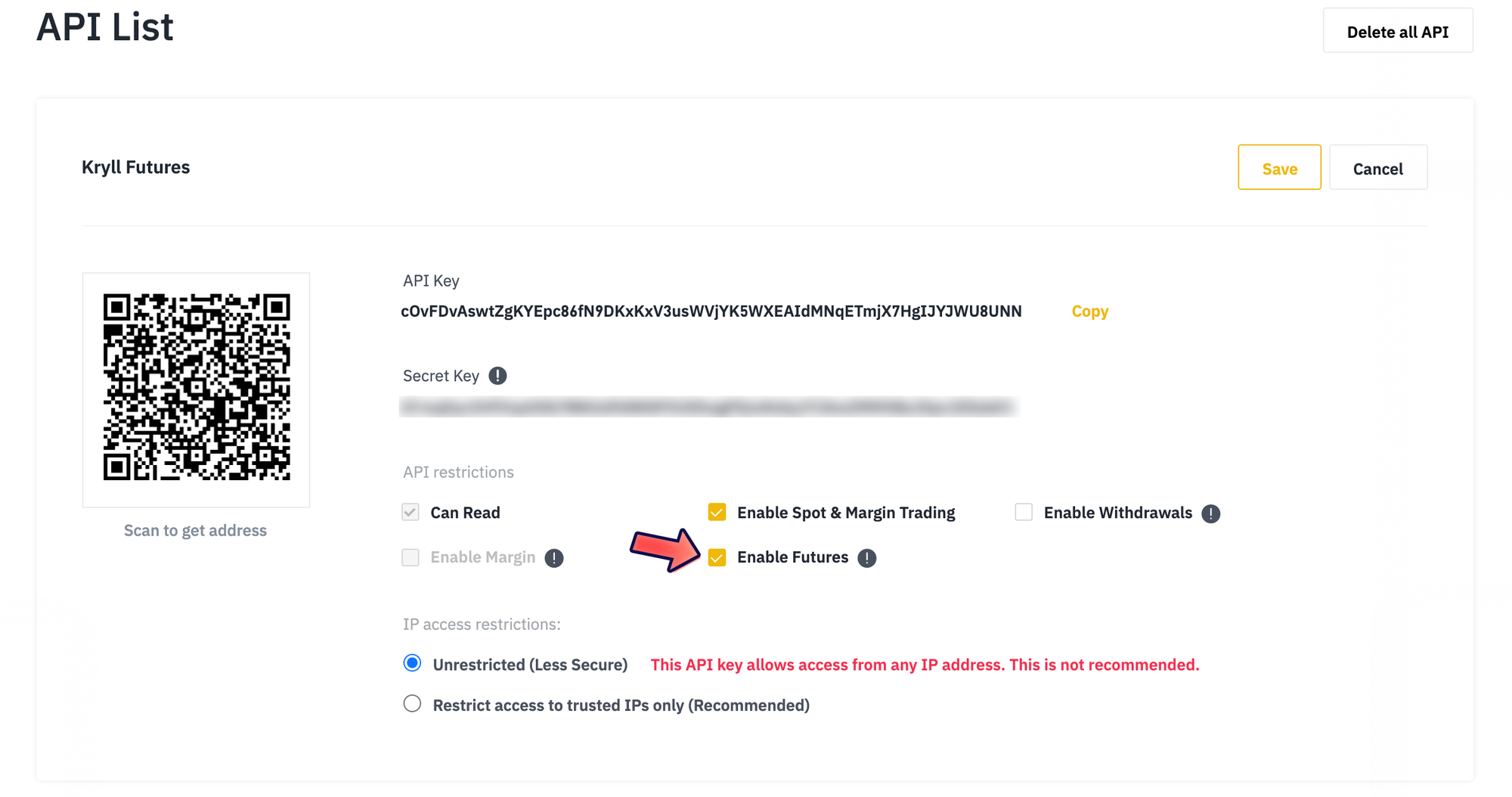 Note: The Kryll platform does not require the withdrawal option on your API key, please do not check it. Please leave IP access on "Unrestricted".

5- Add your API key to your Kryll account
Now go to your Kryll account in the Futures section and add your API key/secret key in the "Connect to your exchanges" block and click on "OK".


6- Your Binance Futures API key is now activated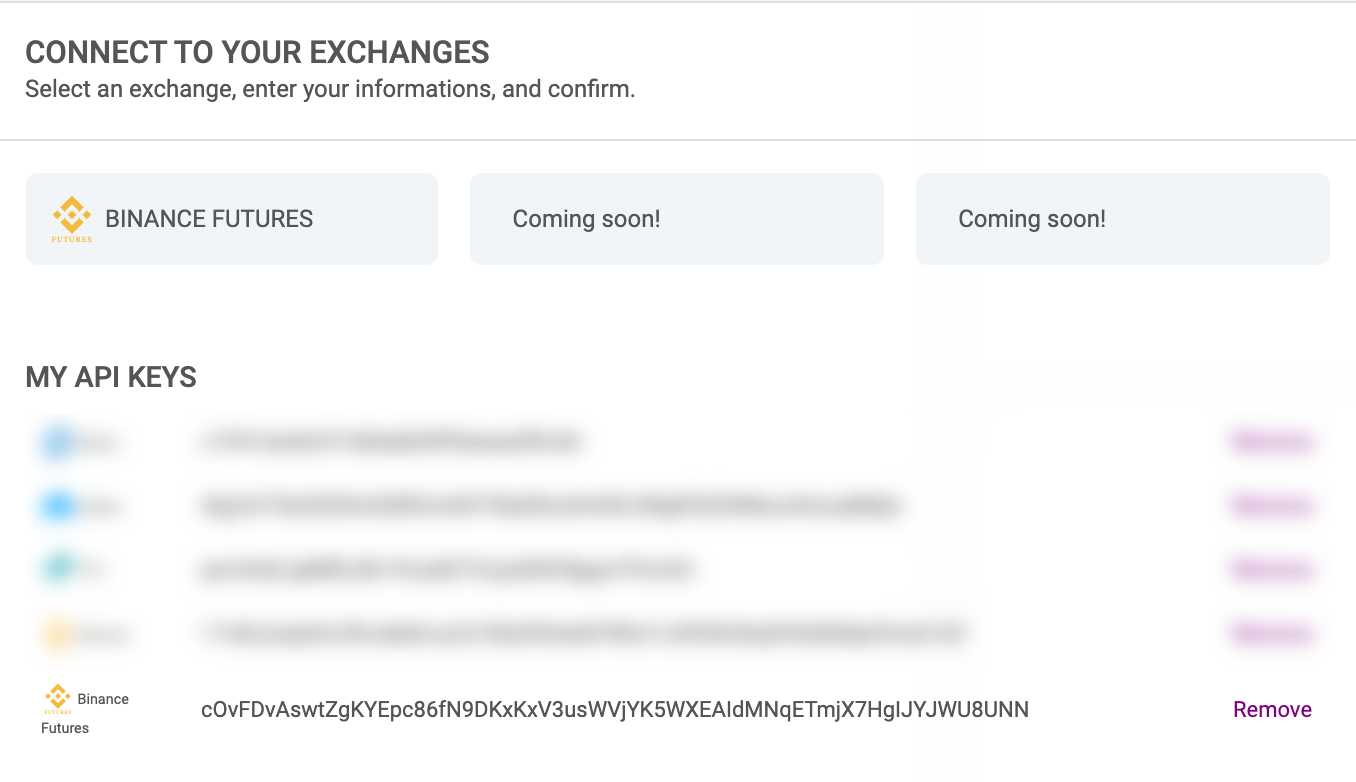 You can manage you API in the block "my API keys" if you want to delete it for example. Your account is almost ready to trade on Kryll using your Binance Futures account!

IMPORTANT: If you have never traded on Binance Futures your API key will only be functional AFTER you passed a Quiz. Go to Binance Futures (link here) and act as if you were going to place an order (rest assured it will not pass). The Quiz popup will then launch. You must answer all 12 questions but don't worry, the correct answers will be communicated to you in case of errors.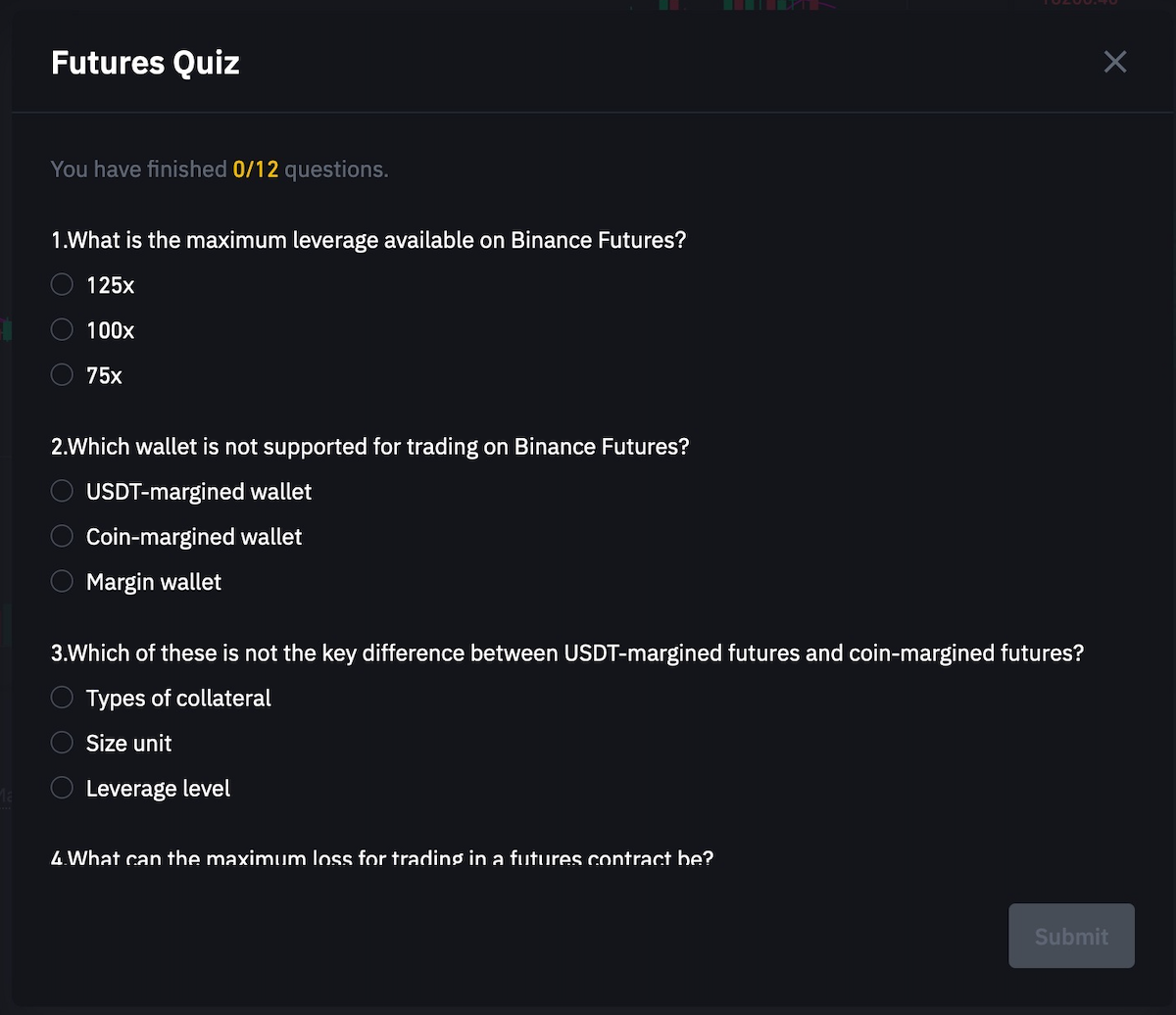 Discover Binance by clicking this link : HERE

Happy trading !

Website : https://kryll.io
Twitter : @Kryll.io
Telegram EN : https://t.me/kryll_io
Telegram FR : https://t.me/kryll_fr
Discord : https://discord.gg/PDcHd8K
Facebook : https://www.facebook.com/kryll.io
Support : support@kryll.io