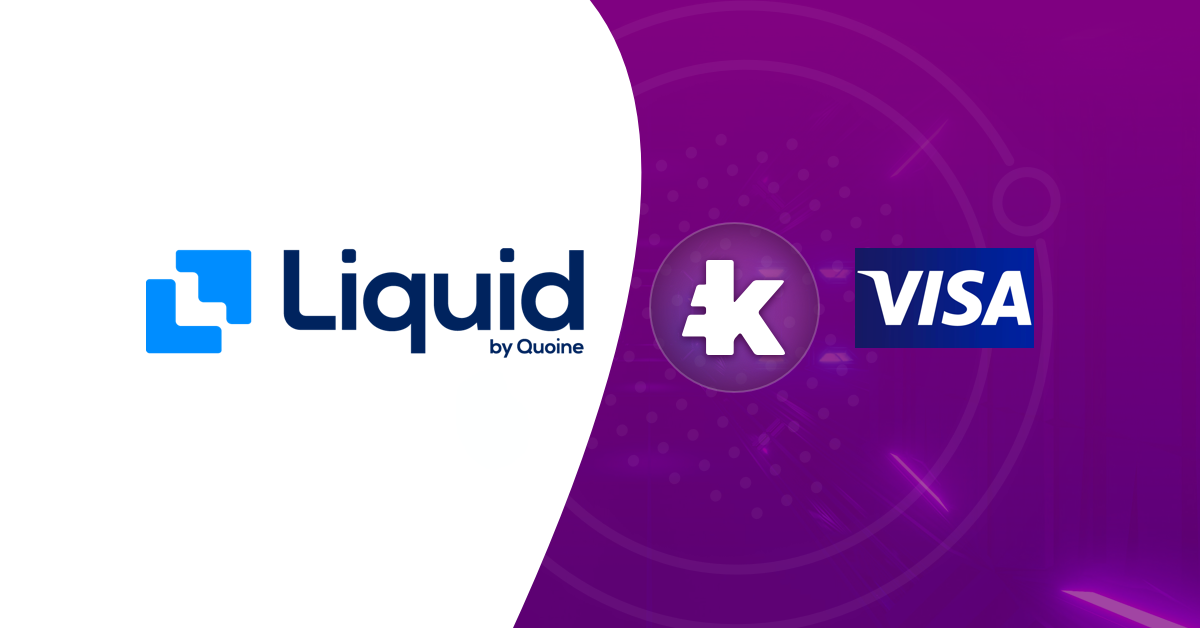 Buying KRL (Kryll) tokens with a Visa card is very simple on the Liquid exchange.
Note: To benefit from this feature you must already have a verified account on Liquid. If you don't have one yet you can register here and enjoy a 10% discount on trading fees for 1 month.
Buying KRL with a Visa card on Liquid is very simple. We will detail the few steps in this tutorial below:
1- Go to Buy/Swap section on Liquid and choose "Buy Visa" tab. Indicate the desired amount you want to spend in KRL (EUR/USD/CHF/CAD/GBP etc...)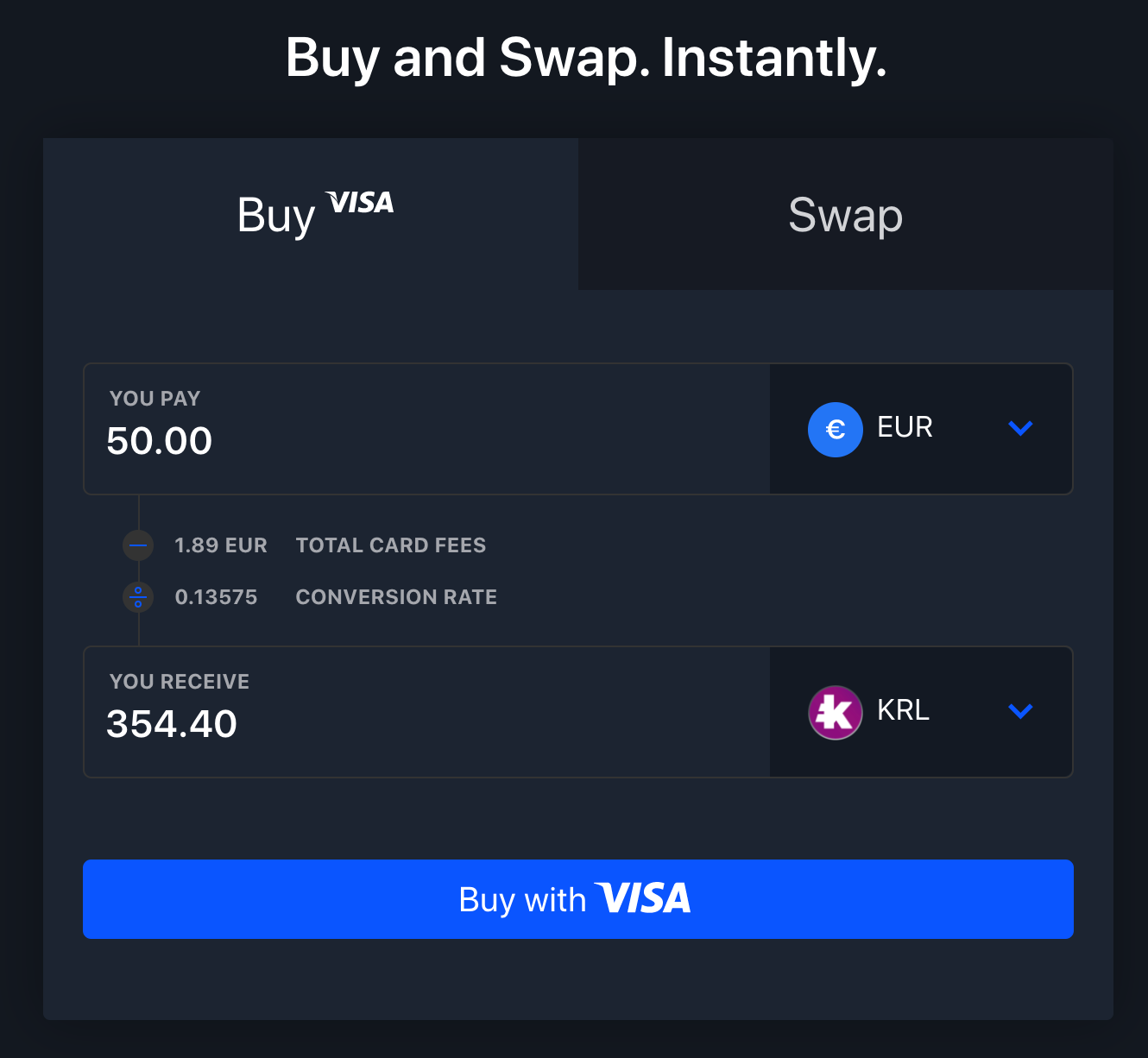 2-Fill in the requested information (Name, email, phone, address, card number). And click on the "Pay" button.

Note: A verification of your bank by SMS (Verified by Visa) can be requested after this step.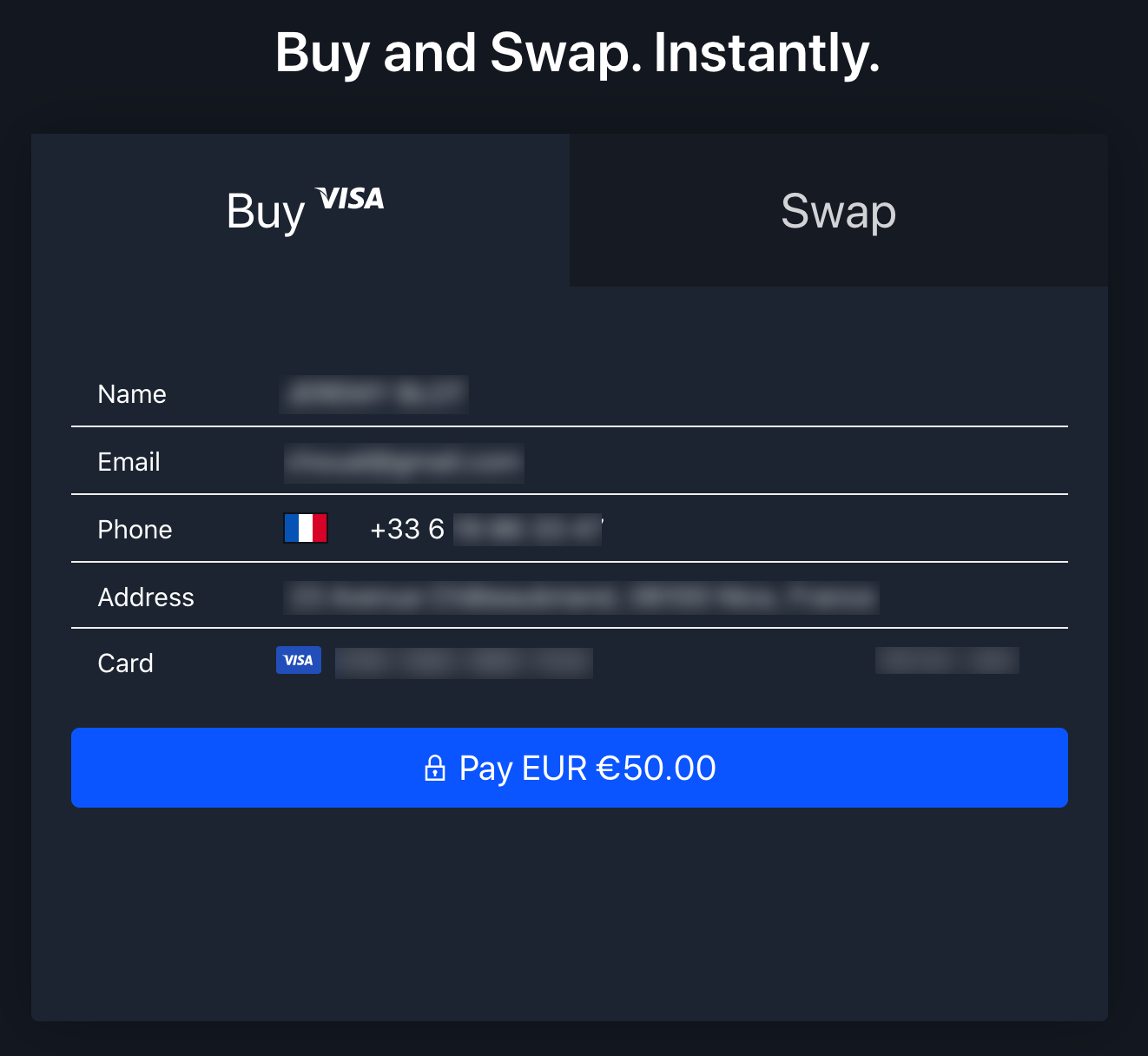 3- That's it, the purchase is confirmed and your KRL tokens will be instantly credited to your Liquid account.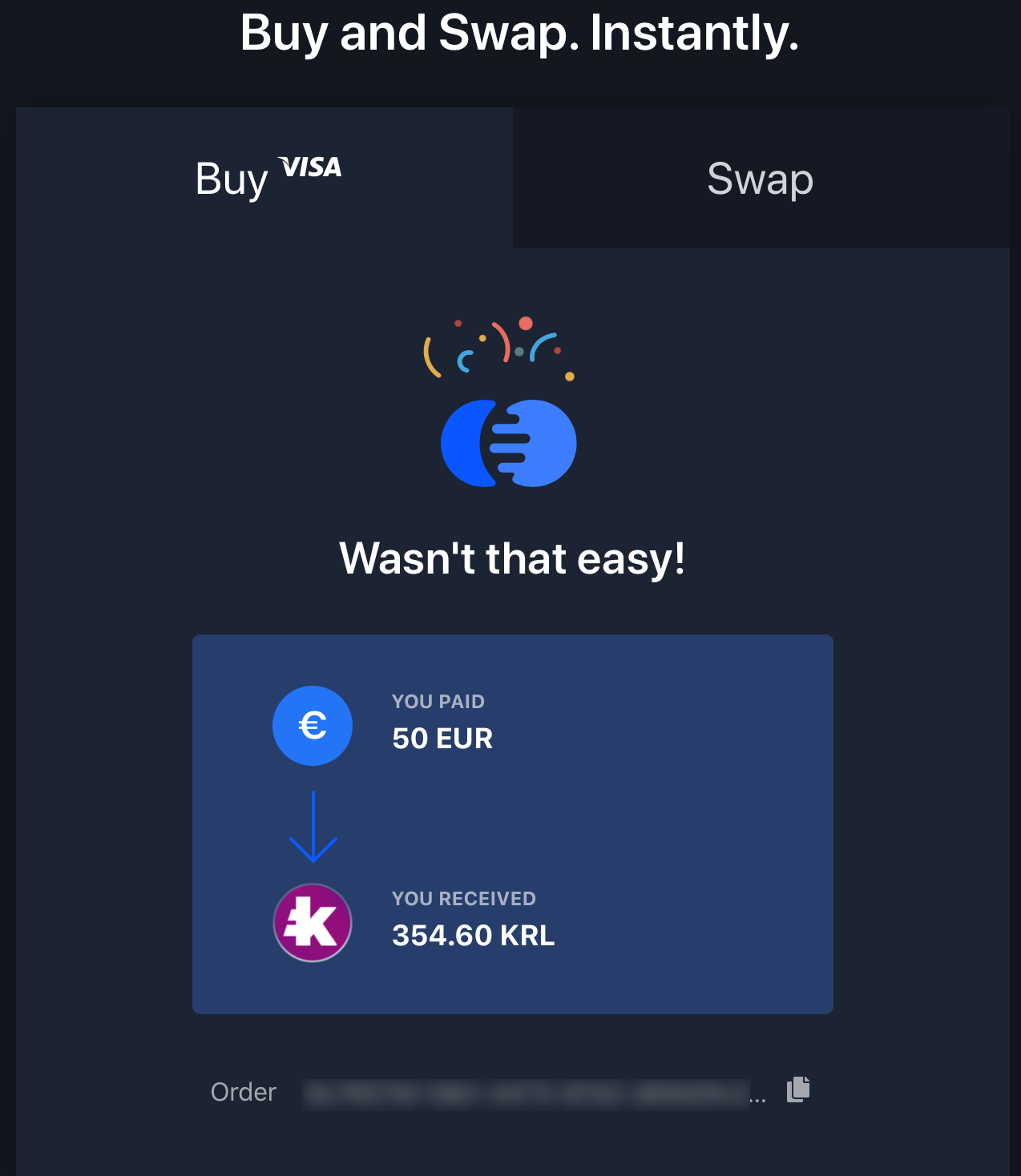 Your KRL tokens are now available on your Liquid account in the "Balances" section.


Website : https://kryll.io
Twitter : @Kryll.io
Telegram EN : https://t.me/kryll_io
Telegram FR : https://t.me/kryll_fr
Discord : https://discord.gg/PDcHd8K
Facebook : https://www.facebook.com/kryll.io
Support : support@kryll.zendesk.com