Trading on Liquid is easy, here's a tutorial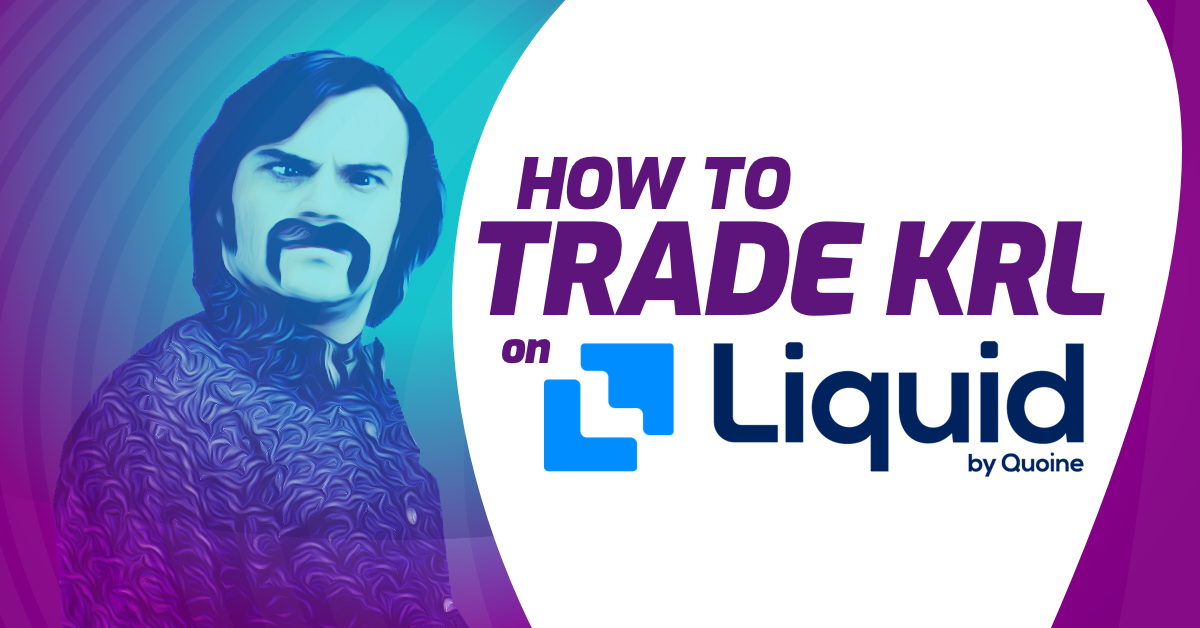 (🇫🇷 Version française ici : https://blog.kryll.io/fr/comment-acheter-vendre-des-krl-sur-liquid-com/)
With the release of the Kryll.io platform, you might want to buy some KRL to be able to live trade and start enjoying your new life!
To understand this tutorial you need to have signed up and completed the KYC of liquid.com.
Now that you are all set with your brand new account, you can deposit funds.
DEPOSIT
Go to https://app.liquid.com and click on wallet.

You should be welcomed with this page :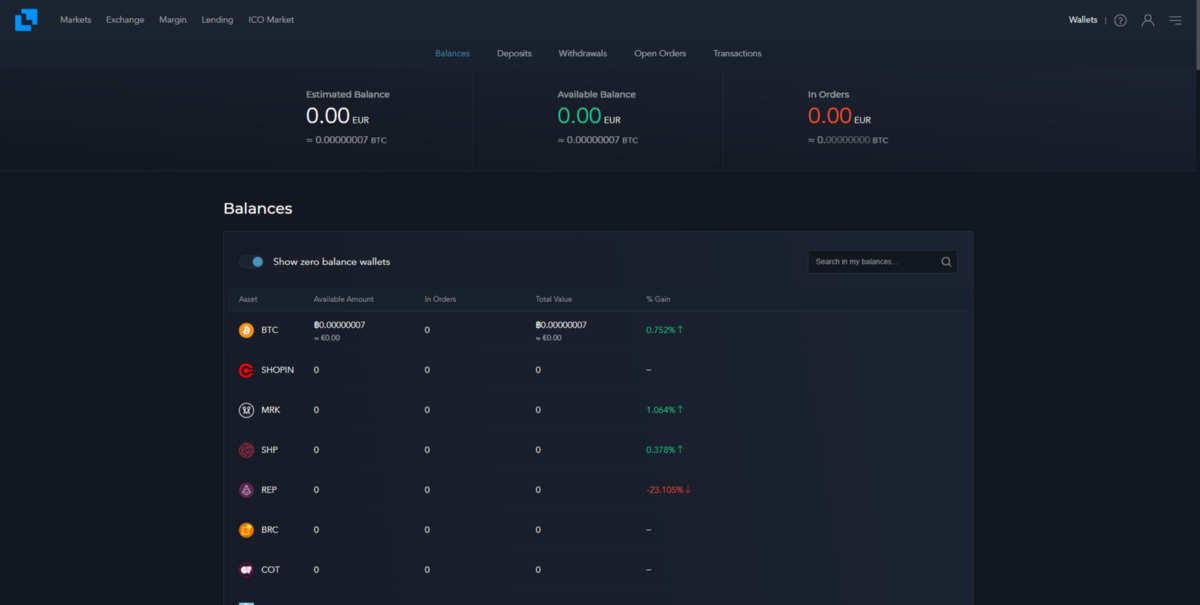 Now click on Deposit and choose the cryptocurrency you want to deposit (in our case ETH)

Copy the address that is shown and send ETH from your own wallet to the address that you just copied.
When the transaction is approved, you should be able to see your newly deposited coins in the Balances tab.
TRADING
Now that you have your coins, you can start trading on Liquid ! Go to https://app.liquid.com/markets and look up for KRL.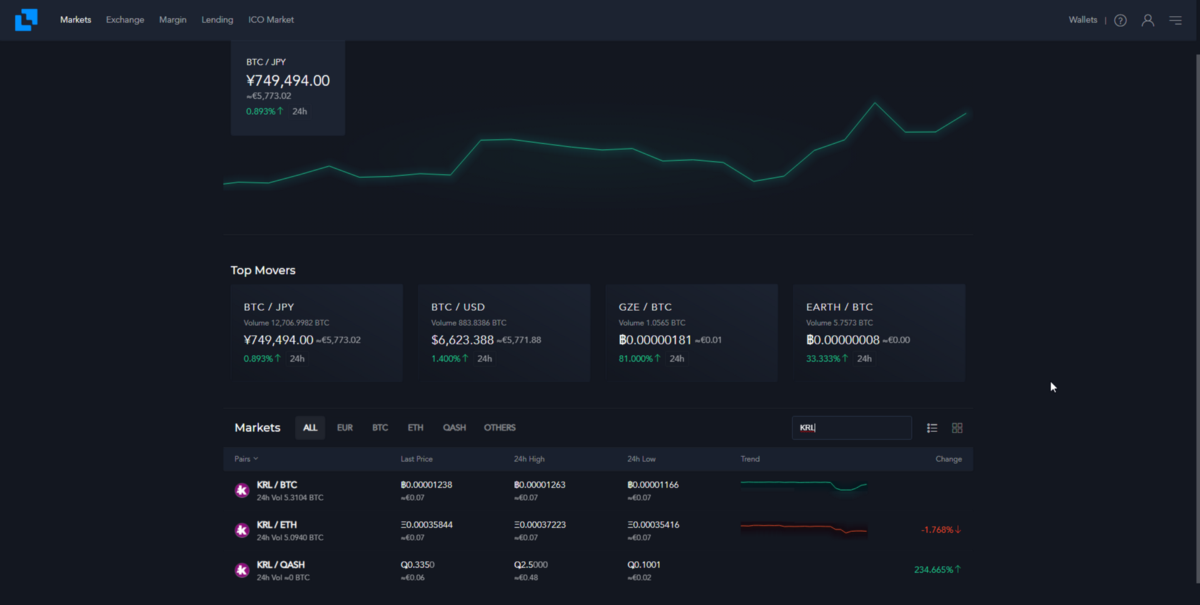 Choose the pair you want to trade KRL with, and you should land on this webpage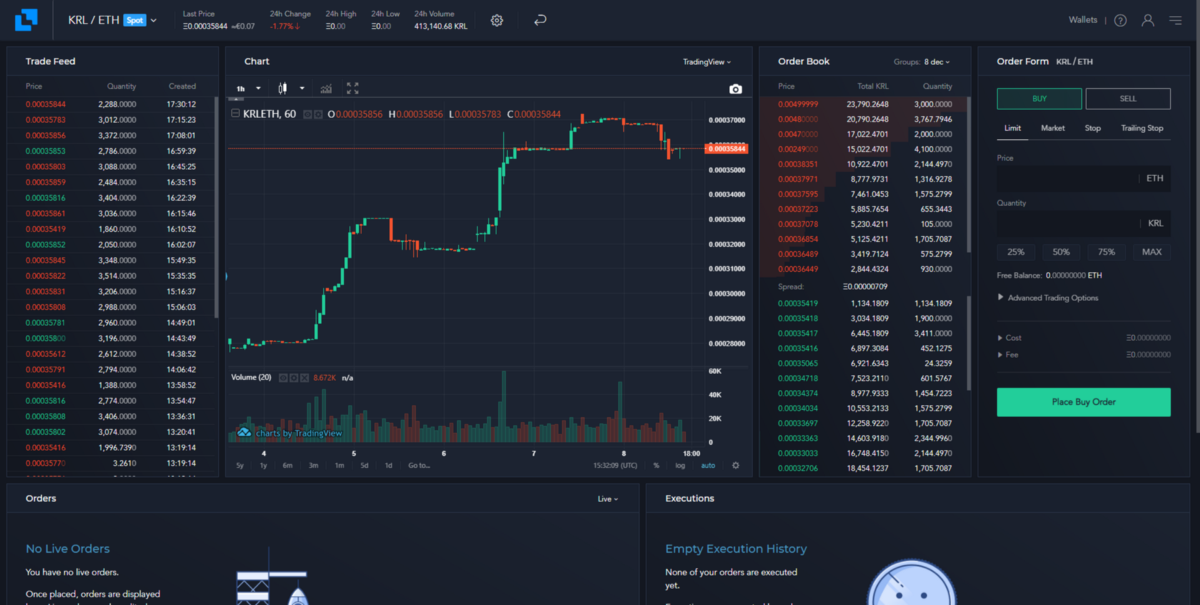 Now you can either buy limit or buy market.
Buy limit means that you will place an order at a certain price. This order will be filled whenever enough KRL has been sold at the price you put.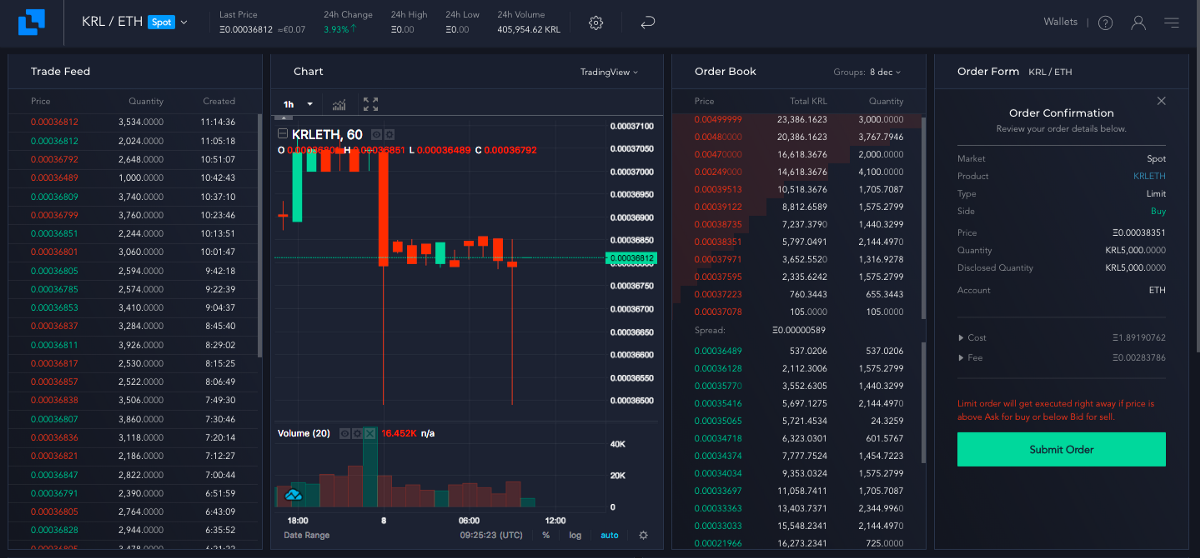 Buy market means that you will place a dynamic order that will buy all the KRL you want to buy no matter if the price goes up. For example, let's check the screenshot above. If you want to buy 5000 KRL at market price, the price will rise to 0.00036489 because there are not enough KRL at 0.00036449.
Now that you have traded, you should see your newly acquired KRL on https://app.liquid.com/wallets/balance
If you want to withdraw your tokens to kryll.io to take advantage of the staking edition, please go to https://app.liquid.com/wallets/withdrawals/quoine:KRL or go to wallet, and then withdrawals.
Then click on Get started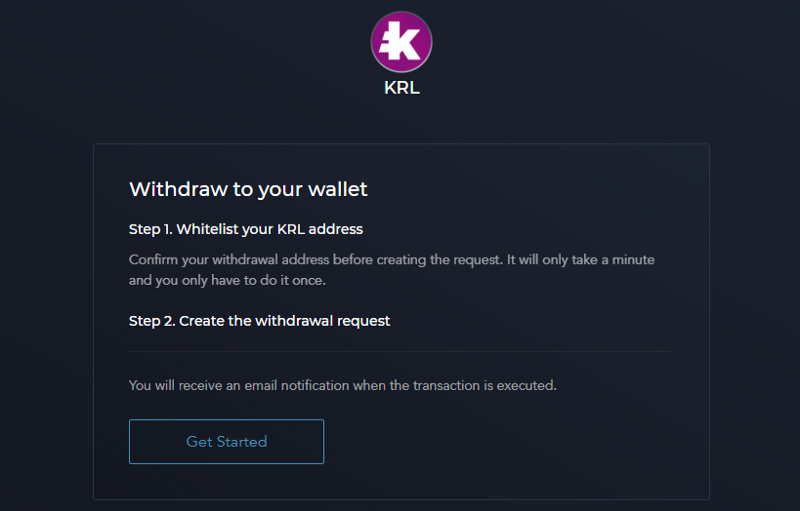 Go to https://platform.kryll.io and go to the deposit section (KRL wallet).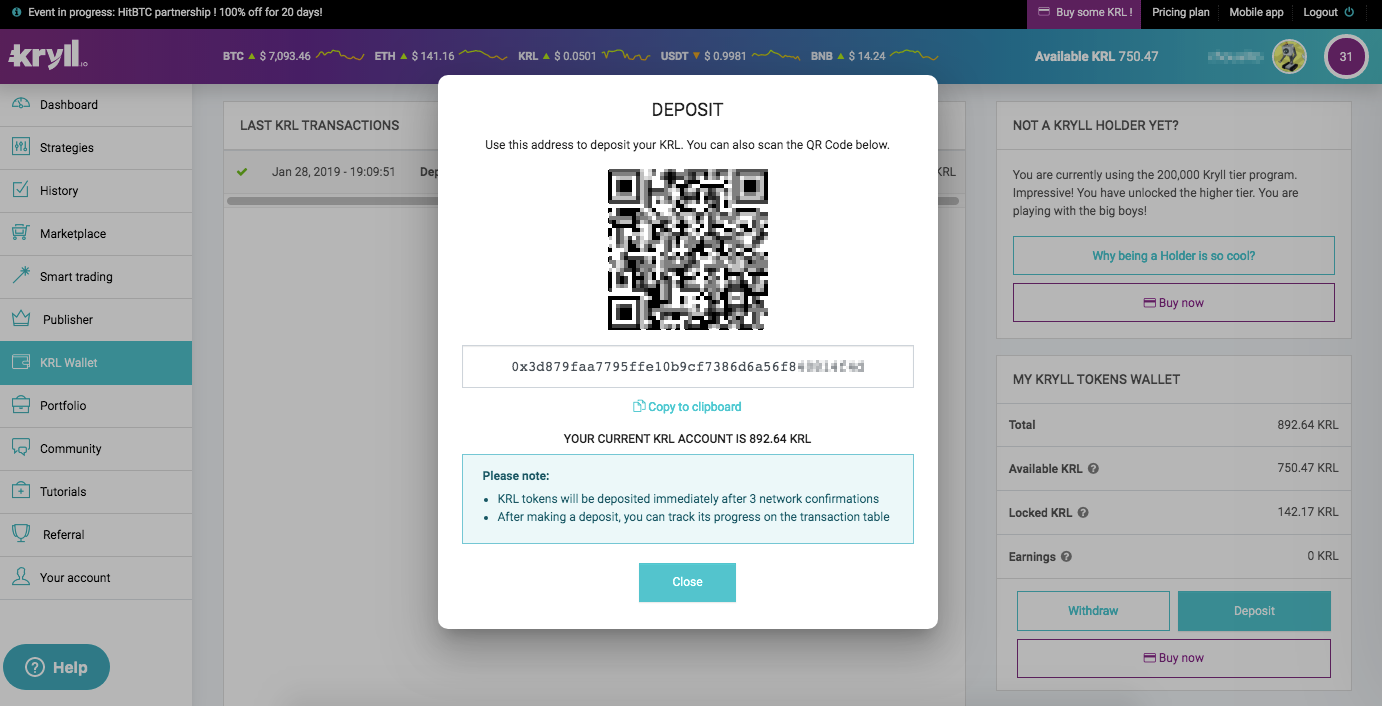 Copy the address and paste it to the corresponding field on Liquid. Enter your 2FA and finally, click on Add KRL address.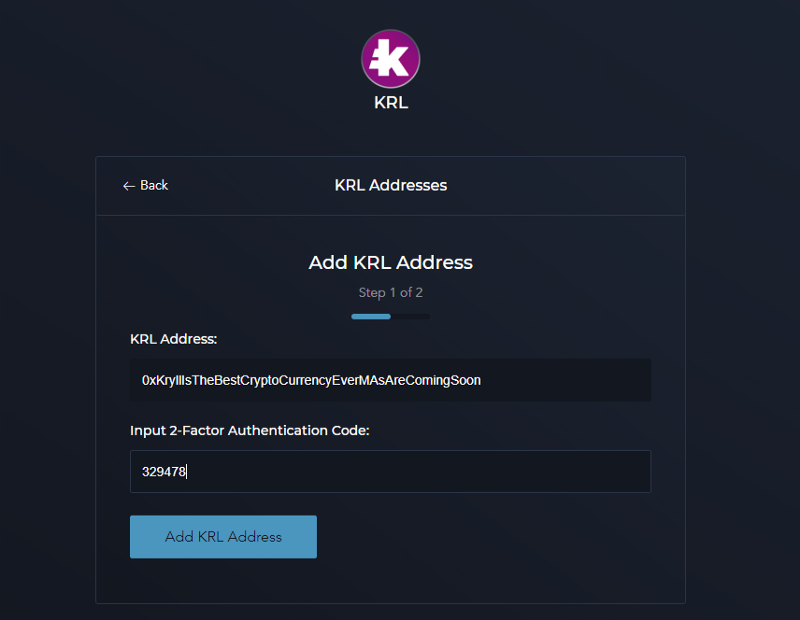 You will then be asked to validate the address by entering a token you just received on your email address. Enter it and then you will be sent to this page: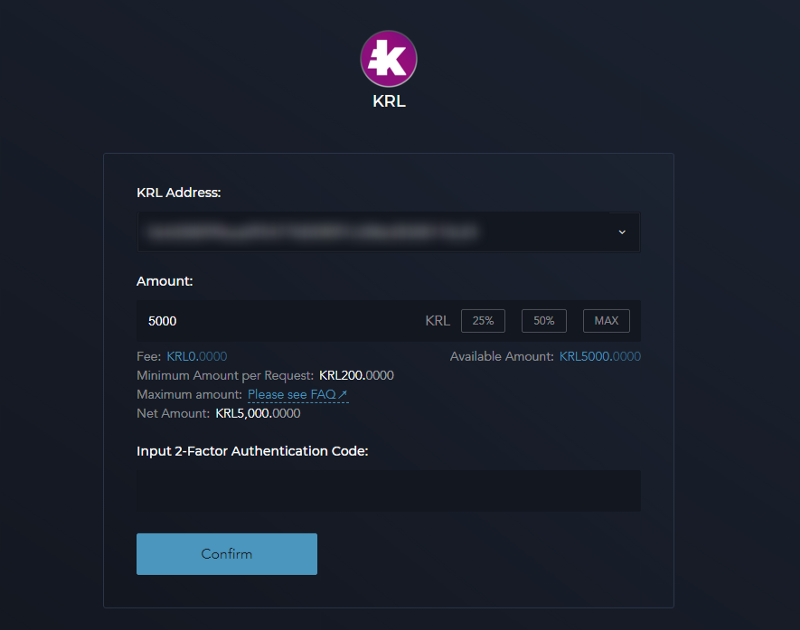 Choose the amount you want to withdraw, choose the address you want to deposit the KRL to (the one from the previous steps on platform.kryll.io), enter your 2FA and click on Confirm.
For maximum security, on Liquid.com withdrawals are made from a cold wallet once or twice a day, so you will have to wait until your batch is processed to receive your KRL (usually less than 24 hours).
REMEMBER: NEVER SEND ETH OR OTHER CRYPTO TO YOUR KRL WALLET ON KRYLL OR IT WILL BE LOST!
Congratulations! You can now use Kryll.io staking edition!
Happy Trading!
See you on the platform ❤ https://platform.kryll.io
Be sure to follow us on all our social networks.
Our website: https://kryll.io
Twitter : @Kryll.io
Telegram : https://t.me/kryll_io
Discord: https://discord.gg/PDcHd8K
Facebook : https://www.facebook.com/kryll.io