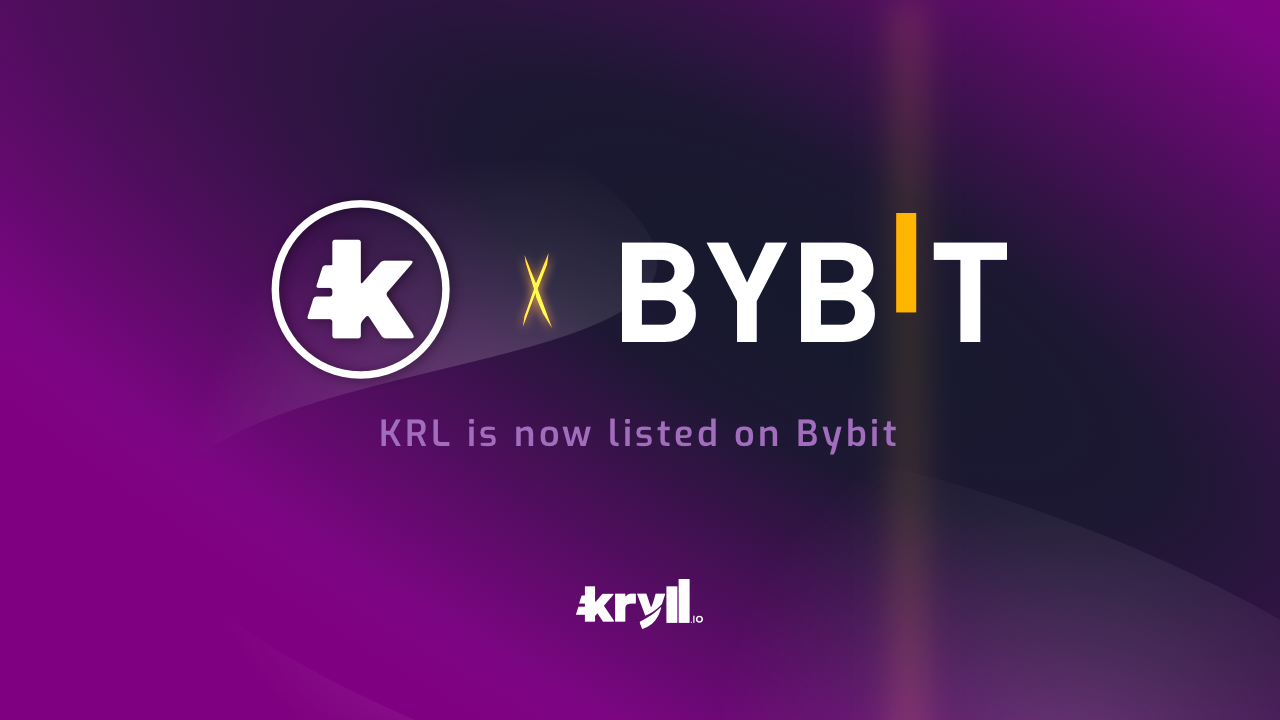 It is with great pleasure that the Kryll team announces the arrival of KRL (Kryll) token on Bybit (Spot)! In an effort to make KRL more and more accessible to everyone, we have today our KRL token listed on a new exchange.

Thanks to our partner Bybit, the Kryll (KRL) token is now available on the Bybit.com exchange for the KRL/USDT pair. This is the beginning of a long-term collaboration, with more good news to come very soon.

Deposit and trading are now open.

Note: Trading on the Kryll platform using KRL pairs (KRL/USDT, KRL/BTC, KRL/ETH) is free on Bybit, KuCoin, Coinbase Pro, Liquid and HitBTC exchanges.

AMA Thursday December 9th 1PM UTC
An AMA with the Kryll team and Bybit will take place on Thursday, December 9th at 13:00 UTC on the Bybit Telegram channel.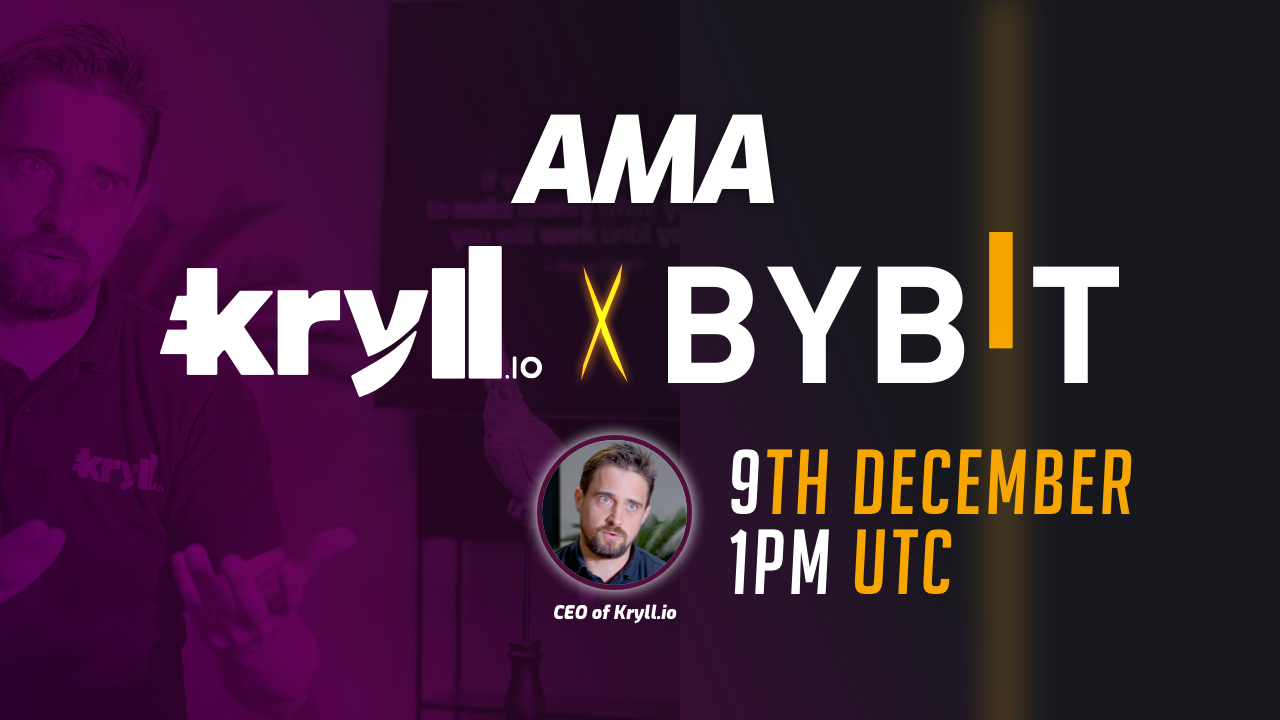 About Bybit
Founded in March 2018 and with over 3 million registered users, Bybit is one of the fastest growing cryptocurrency exchange platforms. With its customer-centric values, it is dedicated to providing individuals and institutions around the world with a professional, smart, intuitive, and innovative online trading, mining, and staking experience.The company is committed to creating a fair, transparent, and efficient trading environment, and to providing its customers with 24/7 multilingual support so that they can be assisted in a timely manner. Bybit aspires to support the emergence of a new class of digital assets as the most trusted trading platform.
Discover Bybit by clicking this link : HERE

Bybit features
Low withdrawal fees.
Interface available in multiple languages
Maker/Taker fee of 0.1%.
No KYC for withdrawals under 2 BTC/day
Part of the TOP 15 spot with a daily trading volume of +$250,000,000
Over 200 projects listed for 100 trading pairs.

About Kryll
Kryll is a community-based automated trading platform launched in 2018. Through Kryll you can easily use automated trading strategies created by a community of traders. These strategies work 24/7 without any action on your part.

Traders can also create their strategy using our powerful visual editor that requires no programming knowledge and can then monetize their creations on the Kryll Marketplace by offering their strategies for rent.

The platform fees are paid using the KRL token which also allows you to get benefits and discounts (up to -95% on platform fees) through the "holding program" (more information on the holding program here).

To get started with the Kryll platform you can read this complete guide.
Happy Trading,

Website : https://kryll.io
Twitter : @Kryll.io
Telegram EN : https://t.me/kryll_io
Telegram FR : https://t.me/kryll_fr
Telegram ES : https://t.me/kryll_es
Discord : https://discord.gg/PDcHd8K
Facebook : https://www.facebook.com/kryll.io
Support : support@kryll.io