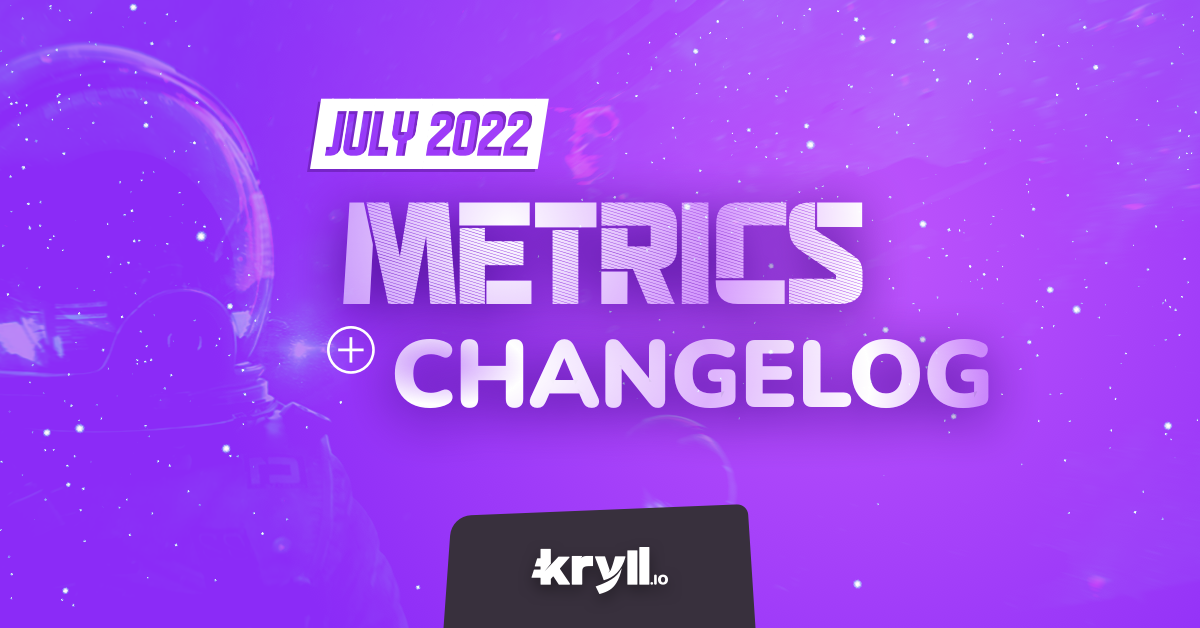 To quote the Tweet from the founder of the world's largest cryptocurrency exchange platform:
And it is with this same perspective that the Kryll team advances every month, building a platform by taking into account the feedback and needs of the community. The goal? To offer you the product you need to maximize your earnings without spending your life behind a screen, Kryll.io takes care of your trading life!
Distribution of KRL to Contest Winners
Remember at the beginning of the month and on the occasion of the release of the Marketplace V2 Kryll.io proposed an offer of 50% discount on the platform fees to all users of the platform until 20/07/2022, as well as a trading contest with 35000 KRL to be won.

And we can confirm that their were many who received KRL in their wallets, over 400 winners.

By the way, you may be one of the lucky winners, if you have launched a strategy during the contest period, go to the Kryll.io platform to check if you are also one of the lucky winners!
Kryll Swap Facelift and Release on Mobile App and is FREE!
The Swap makes a grand entrance on the mobile application and gets a makeover on the web interface. And that's not all ... Yes, yes ! You read that right, the swap becomes totally free at Kryll.io, with a simple click, you will be able to choose to swap between a considerable number of crypto-currencies, quickly, simply and above all FREE*!

Whether it's the mobile application or the swap on the Kryll.io platform, we have decided to make this feature totally free for all Kryll users, no matter how many tokens you want to swap or which pair you want to swap, the swap is 100% FREE*.
*Free on Kryll, but your exchange fees apply.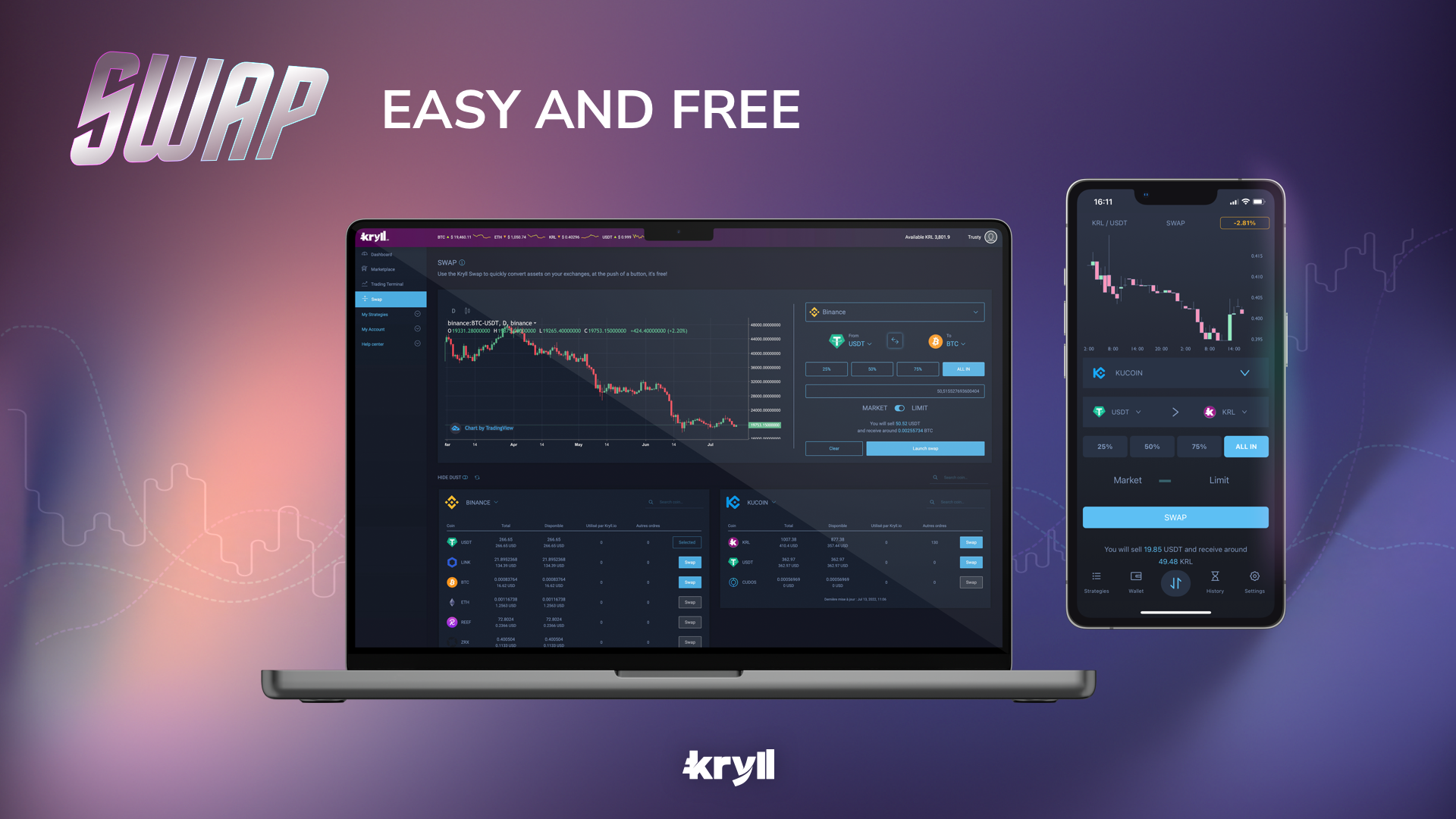 Changelog Kryll.io - July 2022
Contest 35000 KRL to win and 50% discount operation on the platform.
Implementation of the 100% Free Swap
À venir
Publishers Meeting
Release of Kryll Engine V2 (Kev2)
Sponsoring Surfin' Bitcoin 2022
Feel free to join us on our Telegram groups to share your thoughts and feedback on these new features.

Thanks to our community, publishers and partners for helping us improve the platform.

Happy Trading,
Website : https://kryll.io
Twitter : @Kryll.io
Telegram EN : https://t.me/kryll_io
Telegram FR: https://t.me/kryll_fr
Telegram ES: https://t.me/kryll_es
Discord : https://discord.gg/PDcHd8K
Facebook : https://www.facebook.com/kryll.io
Support : support@kryll.io