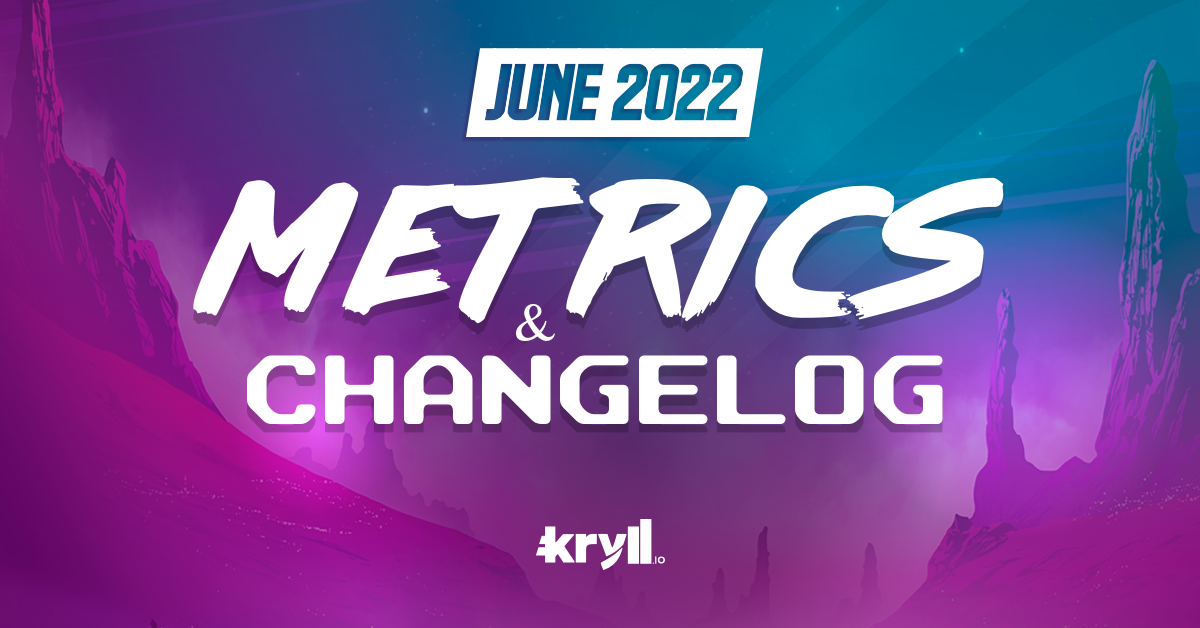 Summer is coming, the weather is getting warmer and the Kryll.io teams are still determined to take crypto trading to the next level.

The month of June has been rich in news and events for the Kryll team as usual, here is a small review of the news of June 2022.
The Markeplace V2 is here!
The most awaited novelty by the community has finally arrived, the Marketplace v2, easier to use and more ergonomic, you can now test the new features such as filters, tooltips, and the new feature, the trading packs.

Find a complete presentation of the Marketplace V2 on this dedicated guide: HERE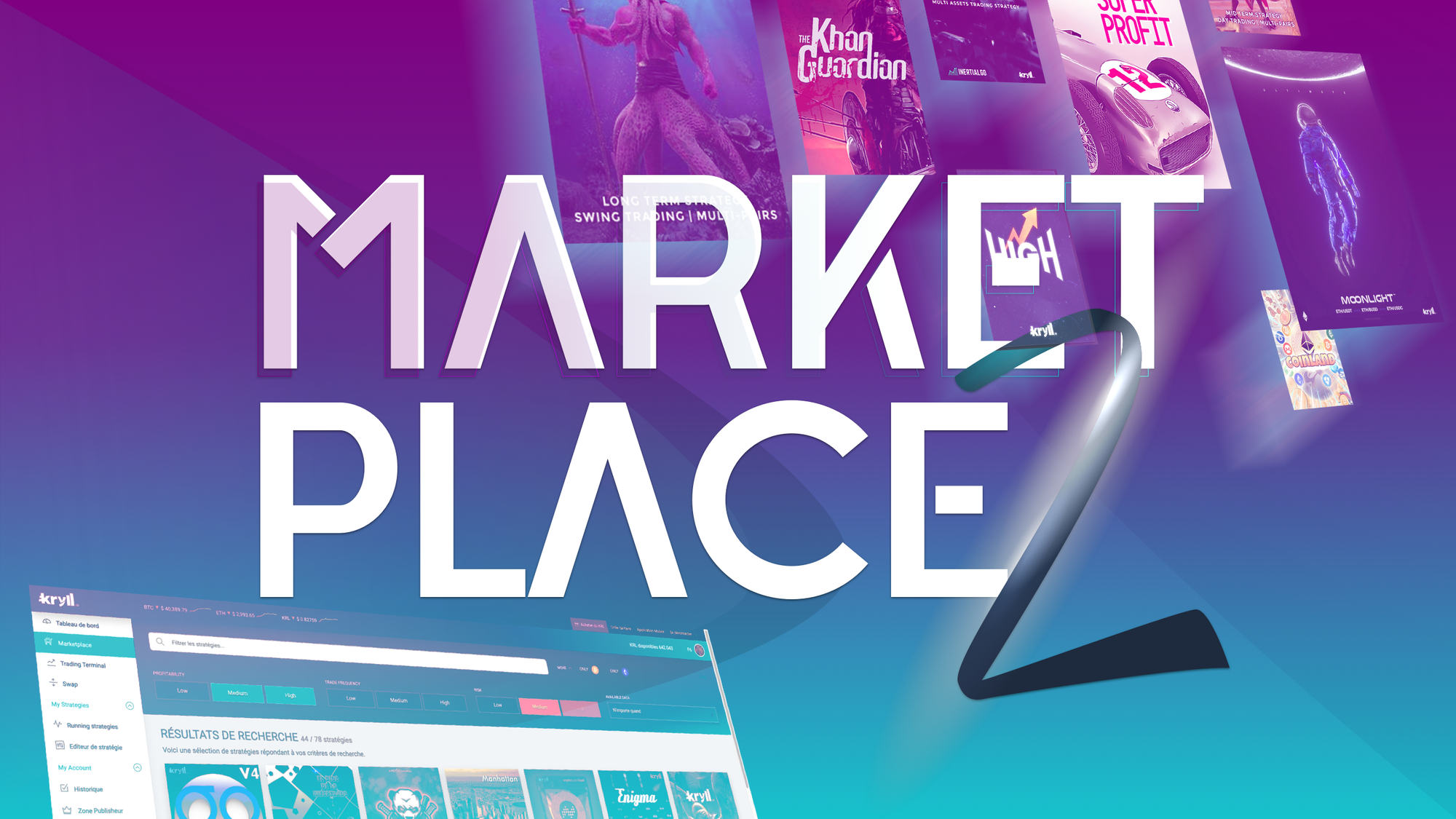 Discounts and contests for the launch of the Marketplace V2

On the occasion of the release of the Marketplace V2 Kryll.io offers a 50% discount on the platform fees to all users of the platform until 20/07/2022, so it's time to test the new features of this Marketplace v2, as well as a trading contest with 35'000 KRL to win.

Find the dedicated article and the rules of the contest: HERE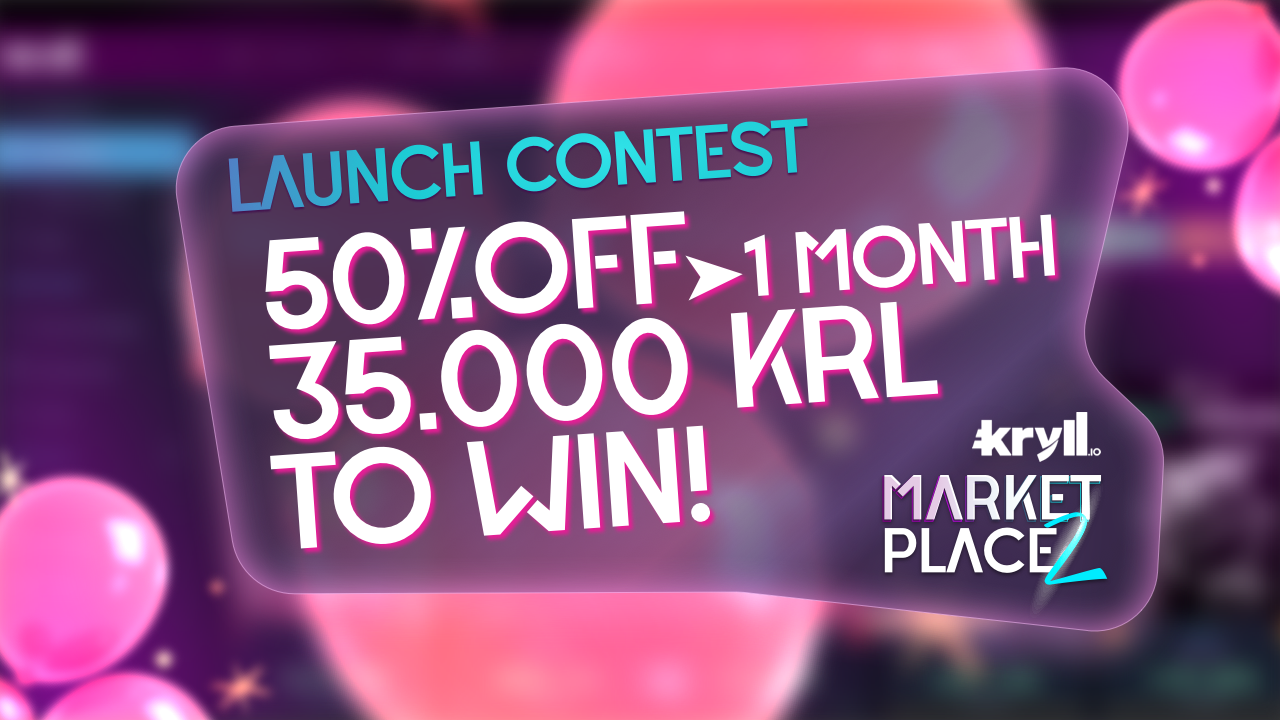 Kryll sponsors the ECB22 in Barcelona
Kryll.io had the pleasure to be one of the sponsors of the European Blockchain Convention and the Kryll team was present at one of the most important European conventions on Blockchain, which was held in Spain.

As you know, the proximity with the Kryll.io community is one of our main focueses, so it is with pleasure that we had the chance to meet some of our users and partners at this event.
Many surprises are coming soon, but we won't say more for the moment ;)
Changelog Kryll.io - June 2022
Release of marketplace v2
Contest 35000 KRL to win and 50% discount operation on the platform until 20/07/2022.
Sponsors ECB22, Spain, Barcelona.
To come
Release of mobile Swap
Release of  Kryll Engine V2 (Kev2)
Feel free to join us on our Telegram groups to share your thoughts and feedback on these new features.

Thanks to our community, publishers and partners for helping us improve the platform.

Happy Trading,
Website : https://kryll.io
Twitter : @Kryll.io
Telegram EN : https://t.me/kryll_io
Telegram FR: https://t.me/kryll_fr
Telegram ES: https://t.me/kryll_es
Discord : https://discord.gg/PDcHd8K
Facebook : https://www.facebook.com/kryll.io
Support : support@kryll.io