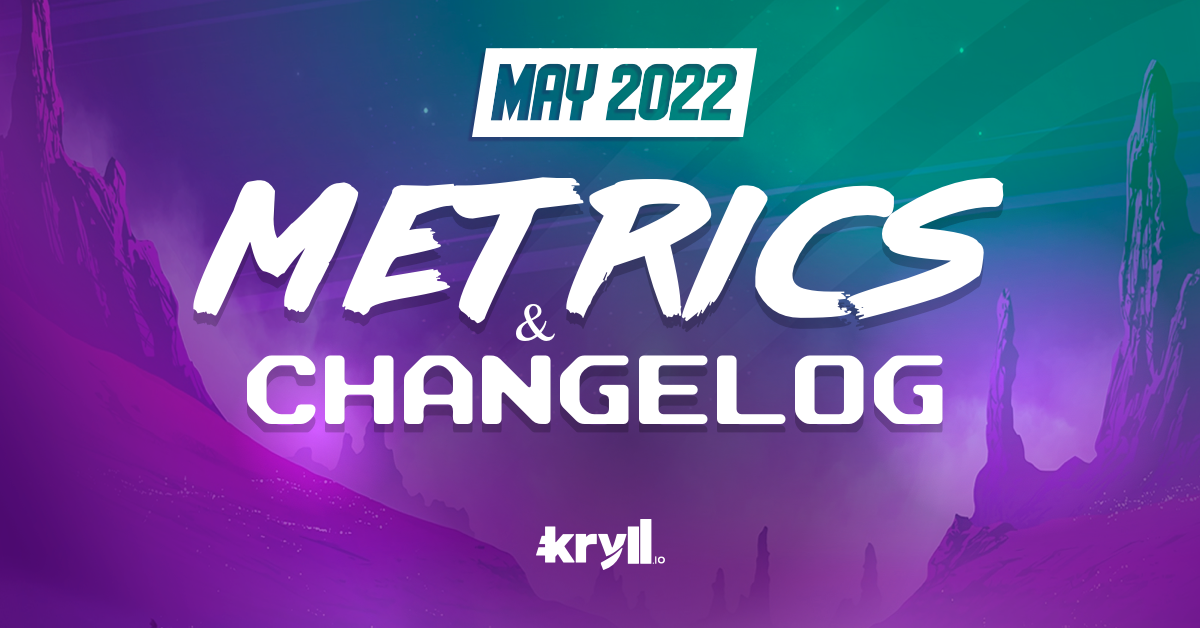 The month of May has been particularly complex for the crypto market, but at Kryll.io we don't stop for all that, we have dedicated ourselves to the redesign of our newly released mobile application to implement two features that are highly anticipated by the community.
The Hide & Share
The "Share" function that gives you the possibility to share your strategies with your friends and family on all your social networks, simply by pressing a button.

The "Hide" function that will allow you to show your strategies while disguising the results and the amount of money involved in it, so that you can share with your entire community the efficiency of your strategies while keeping a bit of privacy on the numbers associated with them.
The Light Mode
Second addition, we have updated the Kryll V2 mobile application with a new version adding the light mode, so you have the choice to see the Kryll application in Light Mode or Dark Mode.
Not forgetting the implementation of our "The Gift" offer, a welcome gift to new users, 7$ in KRL tokens to test the platform for free.

Here's a quick review of the latest evolutions and the latest figures of Kryll.io.
Changelog Kryll.io - May 2022
Bug fix sur on V2 mobile application
Release of the "light mode" function on the App
Release of the "Hide&Share" function on the App
To Come
Release of Marketplace 2.0
Release of Kryll Engine V2 (Kev2)
The Kryll team will be present at : European Blockchain Convention 2022 Barcelona
Feel free to join us on our Telegram groups to share your opinions and feedback on these new features.

Thanks to our community, publishers and beta testers for helping us improve the platform.

Happy Trading,
Website : https://kryll.io
Twitter : @Kryll.io
Telegram EN : https://t.me/kryll_io
Telegram FR: https://t.me/kryll_fr
Telegram ES: https://t.me/kryll_es
Discord : https://discord.gg/PDcHd8K
Facebook : https://www.facebook.com/kryll.io
Support : support@kryll.io