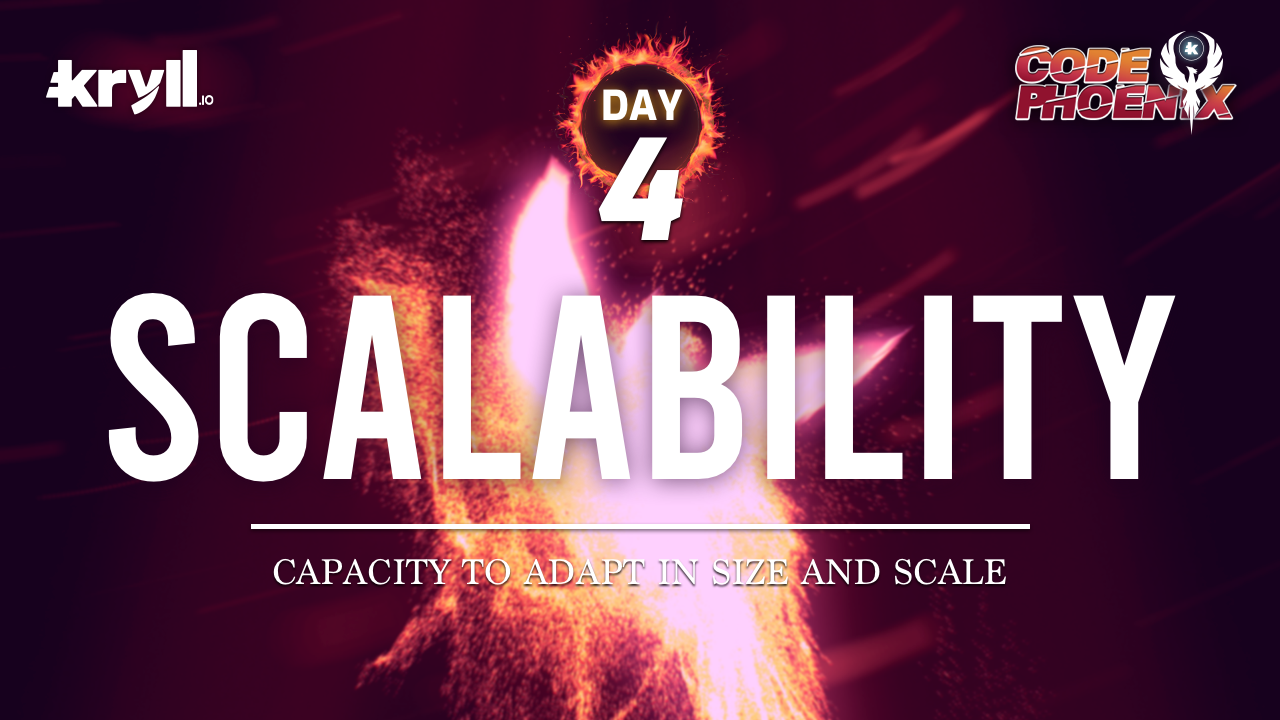 Dear Kryllians,
Below is a summary of Day 3. The new architecture showed promising results, the team's mission was then to test this architecture on a larger cluster of servers in order to confirm the scalability of the entire infrastructure.
We will also introduce you to the support team who do a titanic job every day to answer your questions as soon as possible.
Daily report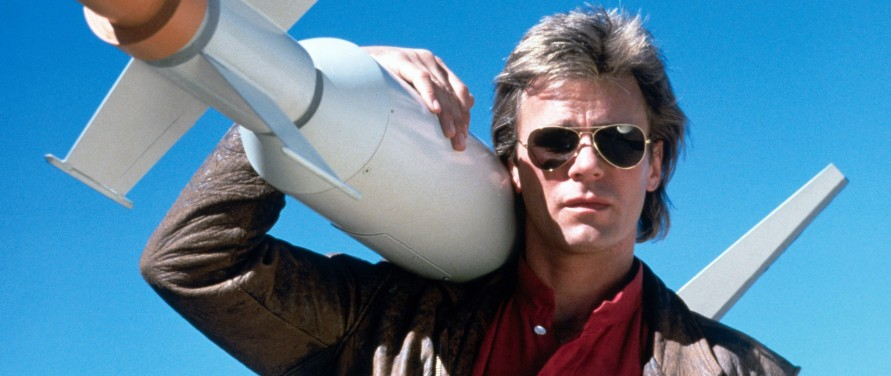 Deployment of the new architecture on a cluster of servers
Infrastructure testing and debugging
Corrections and fine-tuning
Meet The Team
Discover the Kryll team as the reports come in. Today we are going to introduce you to Luca & Jeremy.
Luca : The platform holds no secrets for him, he is in charge of coordinating the efforts of the development team. He is also in charge of deciding on technological choices, he wears the Sys. Admin cap for this mission. He manages the company's cash flow admirably and it is thanks to him that Kryll was able to happily hold the last 2 years of bear market.
Jeremy : At the head of support, he manages the tons of tickets that arrive every day, he is supported by Matthieux in normal times and for the Phoenix operation by Valentin. He also manages the official Telegram channels and the Kryll.io twitter account.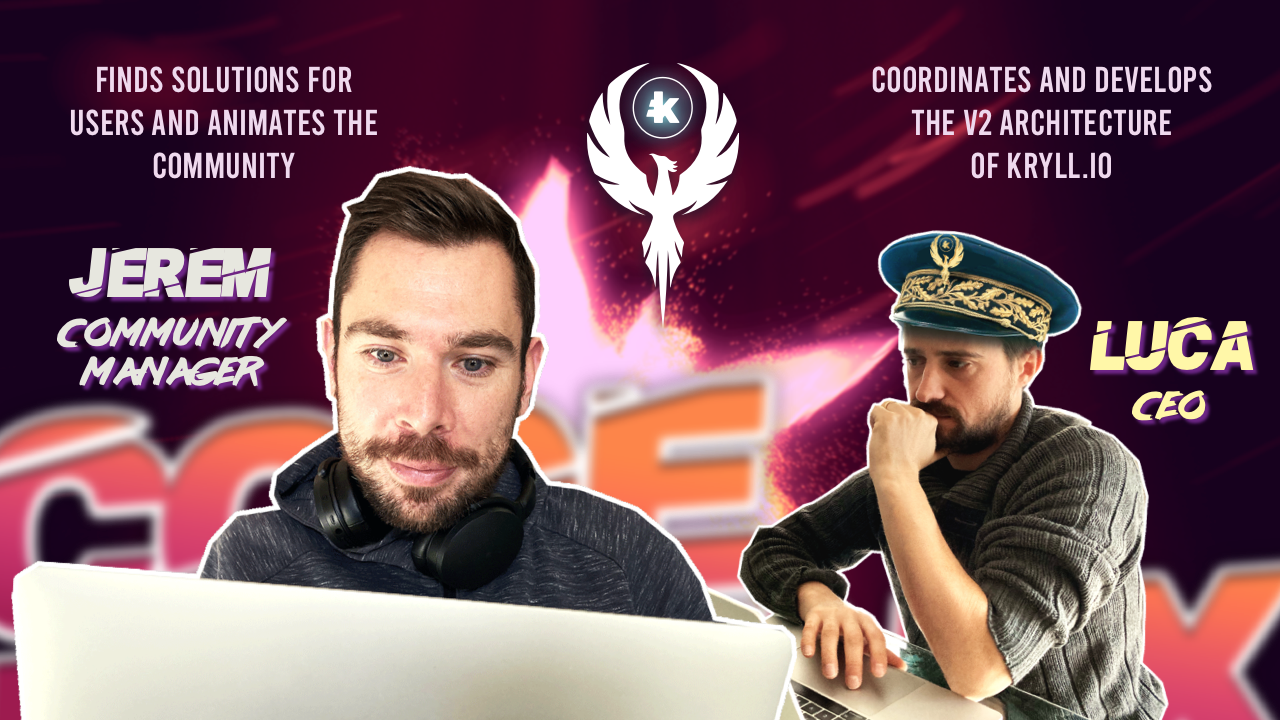 Let's not forget the Super Kryllians!
The "Super Kryllians" are available on the official channels. They master the platform in its smallest details and have a very good sense of mutual help. Don't hesitate to ask them questions, they will be happy to guide you.
Kryll would especially like to thank them for their exceptional daily work.
Do not hesitate to visit our official channels to get information in real time.

Support by email: support@kryll.zendesk.com
Conclusion
Yesterday's mission consisted of deploying the new architecture on a large number (cluster) of new servers in order to test the scalability and performance of the architecture under conditions almost identical to reality. This was followed by adjustments and numerous tests. Tens of thousands of strategies have been successfully launched and followed.
Every day you can win KRL, for today's competition 4/5 rendez-vous on the Telegram EN at 5:00pm UTC (6:00pm Paris time) for a Quiz: https://t.me/kryll_io

See you tonight,
Team Kryll.io

Note: Beware of spammers and other scammers. Under no circumstances will a member of the Kryll team contact you to offer private support in exchange for money. Support is free and strategies will not be released until the week of February 15th.

Website: kryll.io
Twitter: @Kryll.io
Telegram EN: https://t.me/kryll_io
Telegram FR: https://t.me/kryll_fr
Discord: https://discord.gg/PDcHd8K
Facebook: https://www.facebook.com/kryll.io
Support: support@kryll.io