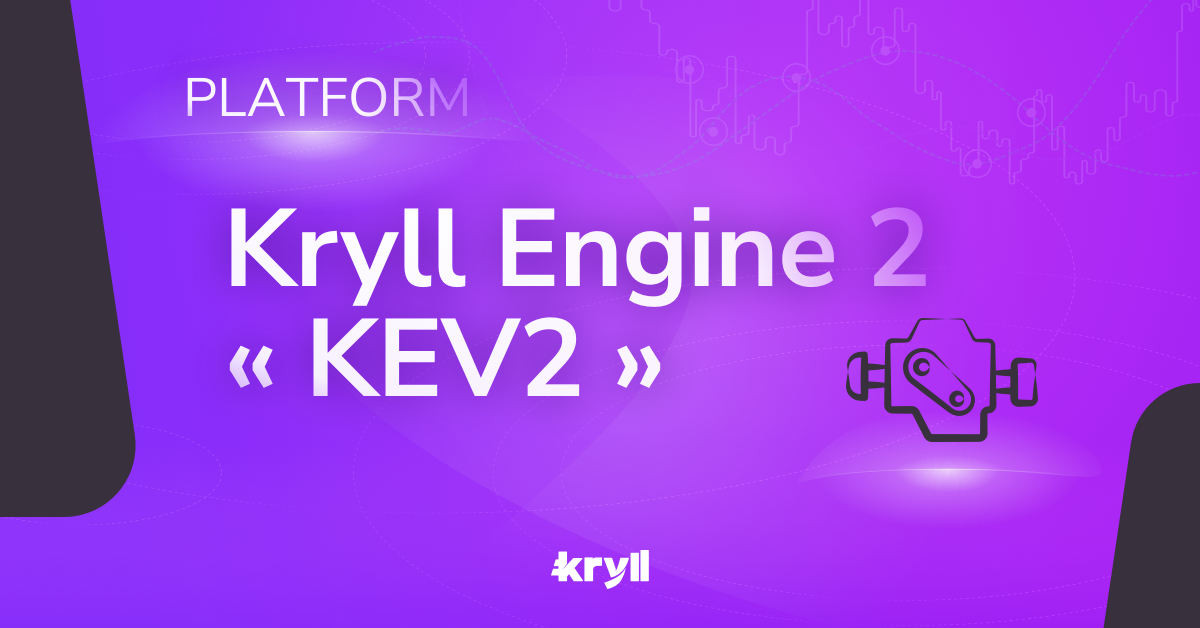 We've been teasing it for some time now, and now it's time for us to unveil the new engine of the Kryll.io platform.

If you've been watching the videos or Twitch lives of the Kryll.io team, you're probably already aware of what this new engine brings to the table, but let's come back to the new features of this KEV2 (Kryll Engine V2) in more detail.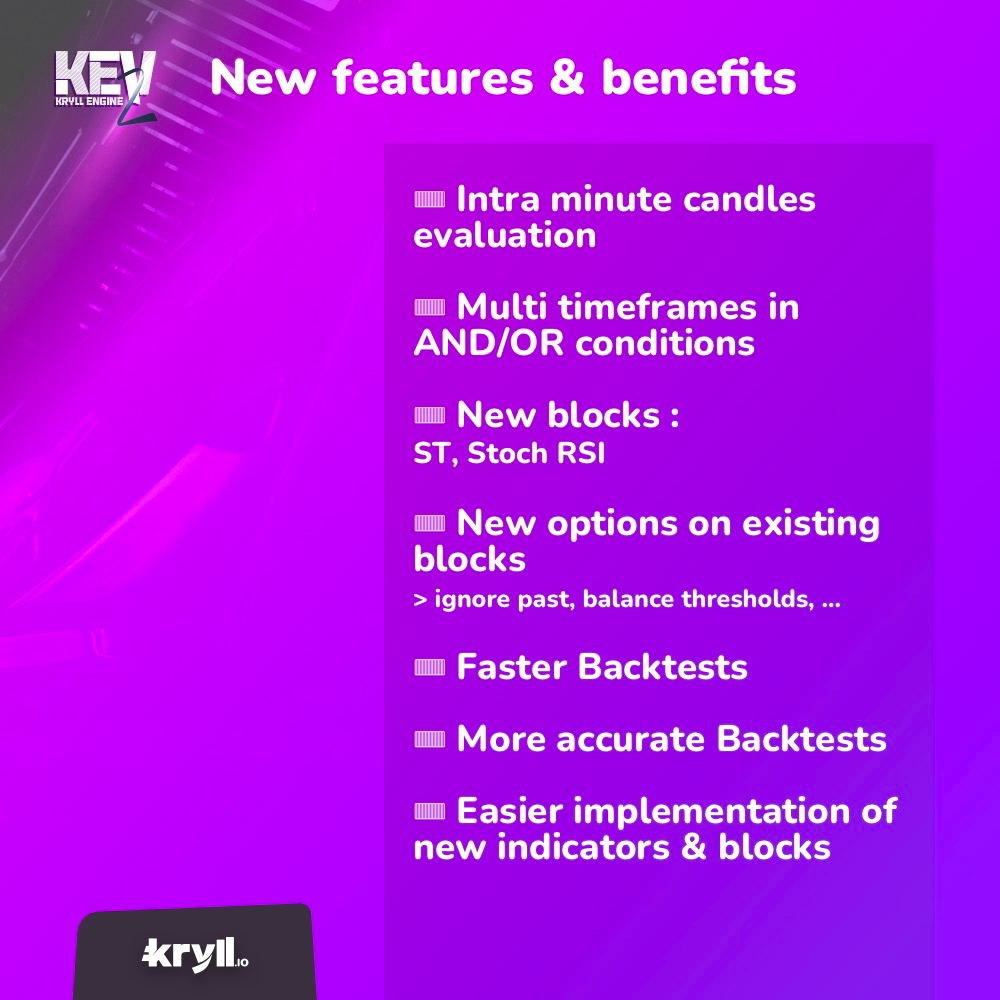 Ever more effective strategies!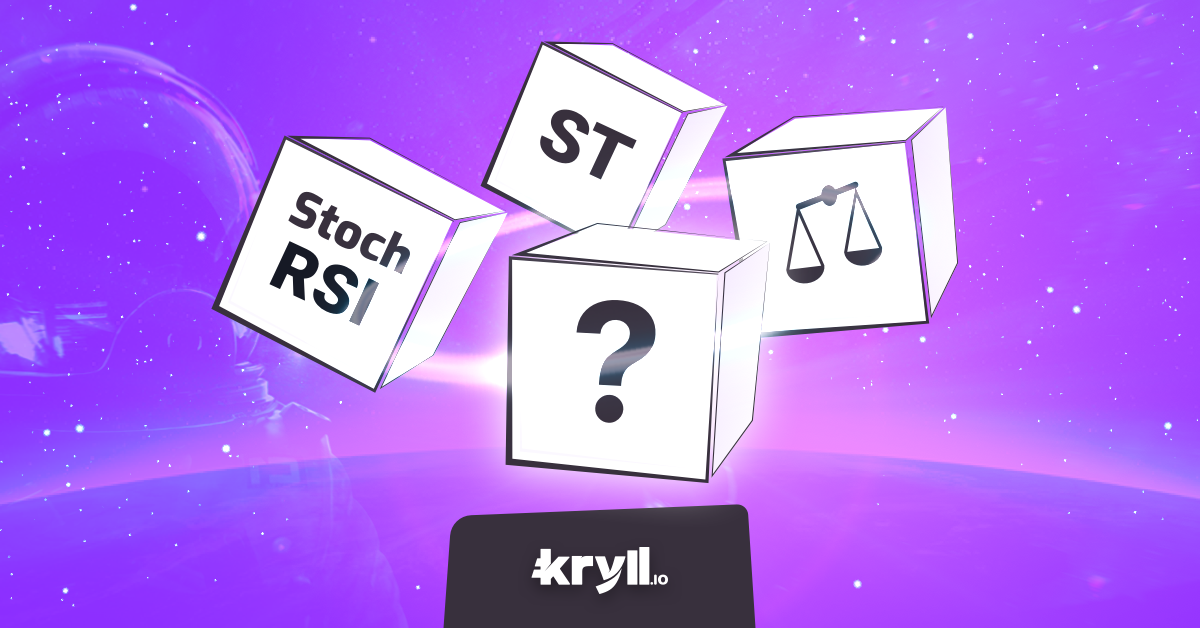 Kryll engine V2 was born with the aim of giving more and more to the users of the platform, whether they are strategy creators or marketplace users. The goal of Kev2 is to significantly improve the performance of the strategies by offering more options and greater flexibility in market analysis.
New options and new blocks to integrate into your strategies have already been released and several new features will be released in the coming weeks. Among these new features, you will find :
Significant improvements of the performance of the backtest, both in speed and accuracy. A lot of work has been done to provide you with more accurate simulations.
The new Stoch RSI Block which is an improved and more accurate version of the RSI indicator.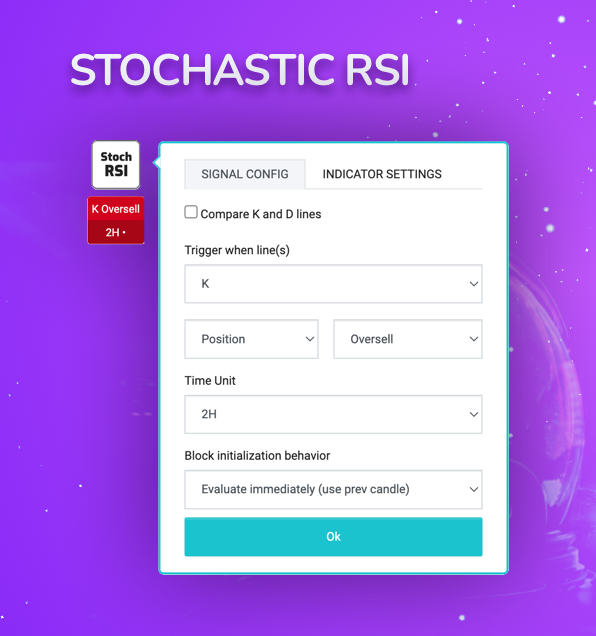 The new Super Trend block, a powerful trend-following indicator, often used to identify a bullish/bearish swing and the associated dynamic support or resistance prices zones.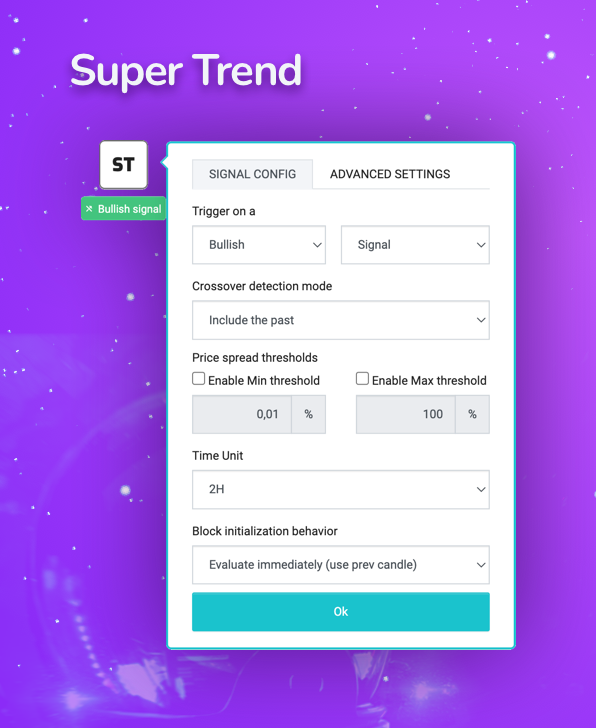 A new initialization option for technical analysis blocks called: "immediate validation". This option allows you to instantly evaluate the block conditions on the last closed candle.
This option is particularly useful to perform analysis on several time units in parallel without blocking the strategy by waiting for a candle to close.
The new option for technical analysis blocks to "ignore" or "include the past" on crossovers, allowing to use (or not) past values of the indicator when first evaluating conditions by the block.
An enriched gap threshold options for technical analysis blocks. This will allow you to exclude gaps that you think are not relevant for your strategy (price too far from a moving average, Bollinger bands gaps too important, ...)
The Balance block, enriched with a new fixed threshold option expressed in dollars in addition to the historical notion of percentage. This will make it easier for you to verify that the minimum amount needed to enter a trade is sufficient.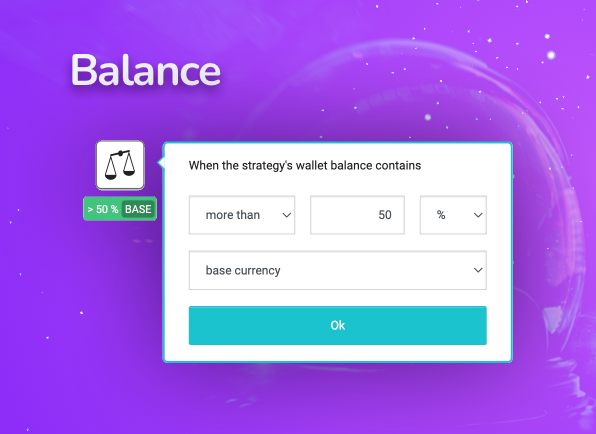 As you will have noticed Kryll.io evolves every day, to allow you to be always more precise and efficient in your trading, whether you are a strategy creator or a simple user of the marketplace, the new engine of Kryll.io will convince you by its inflated capacity.
Do not hesitate any longer and come directly to test the platform by clicking on the insert below and benefit from the welcome offer, 7 dollars in KRL offered.

Happy Trading,
Website : https://kryll.io
Twitter : @Kryll.io
Telegram EN : https://t.me/kryll_io
Telegram FR: https://t.me/kryll_fr
Telegram ES: https://t.me/kryll_es
Discord : https://discord.gg/PDcHd8K
Facebook : https://www.facebook.com/kryll.io
Support : support@kryll.io