The community has been asking for it, as usual we provide.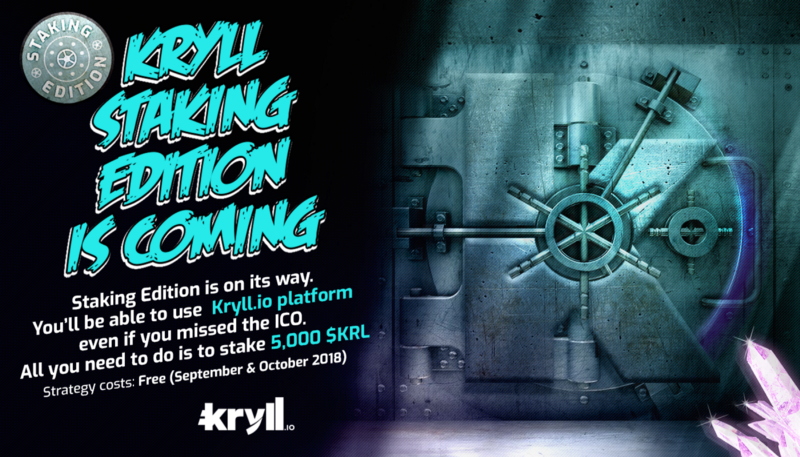 As you may know, Kryll.io Funder Edition is coming live this August! This edition will be available for investors that bought at least 500 KRLs during the ICO. It will come with infinite backtesting, free live testing, live trading and much more!
However, you may have missed the ICO and therefore won't have access to the Funder Edition. Don't worry, we planned something just for you!
Staking Edition
The Staking Edition is finally announced ! It will be available 30 days after the release of the Funder Edition and will benefit from the same bonuses! 
To access it, you just have to send 5,000 KRLs to your dashboard and you're all set!
During September and October, strategies will be cost-free, after this period, the strategies will require the KRLs available on your platform to run.
If you want to withdraw your KRLs from the platform for any reason, you will no longer have access to the Staking Edition until you make a new deposit.
Deposit address to access the staker edition will be available a few days before the staker edition begins.
Characteristics of the Funders and Staking Editions :
Free to use; no KRLs charged on live trading late August, September and October.
No strategy creation limit, create and backtest as much as you need to optimize your brand new strategies!
New blocks to make your strategies even more powerful.
Pro Mode to enhance your designs.
3 live trading strategies in parallel per account can run in order to maximize your profits and coverage.
Live Strategies are running as long as you need them to, so you can earn money even while sleeping, eating or even playing.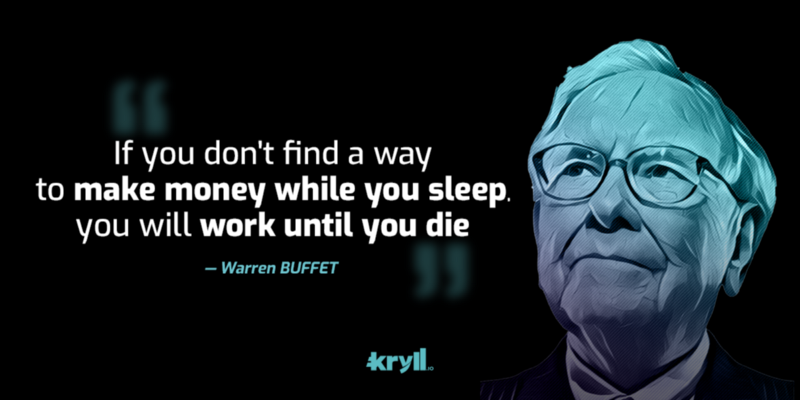 Thanks to the community for discussing with us about this so called Staking Edition !
Specials thanks to Moon Raccoon, Martin and Mаксим and the other members for their participation in the debate on our Telegram channel.
Our website: https://kryll.io
Twitter : @Kryll.io
Telegram : https://t.me/kryll_io
Facebook : https://www.facebook.com/kryll.io