A quick overview on the partnership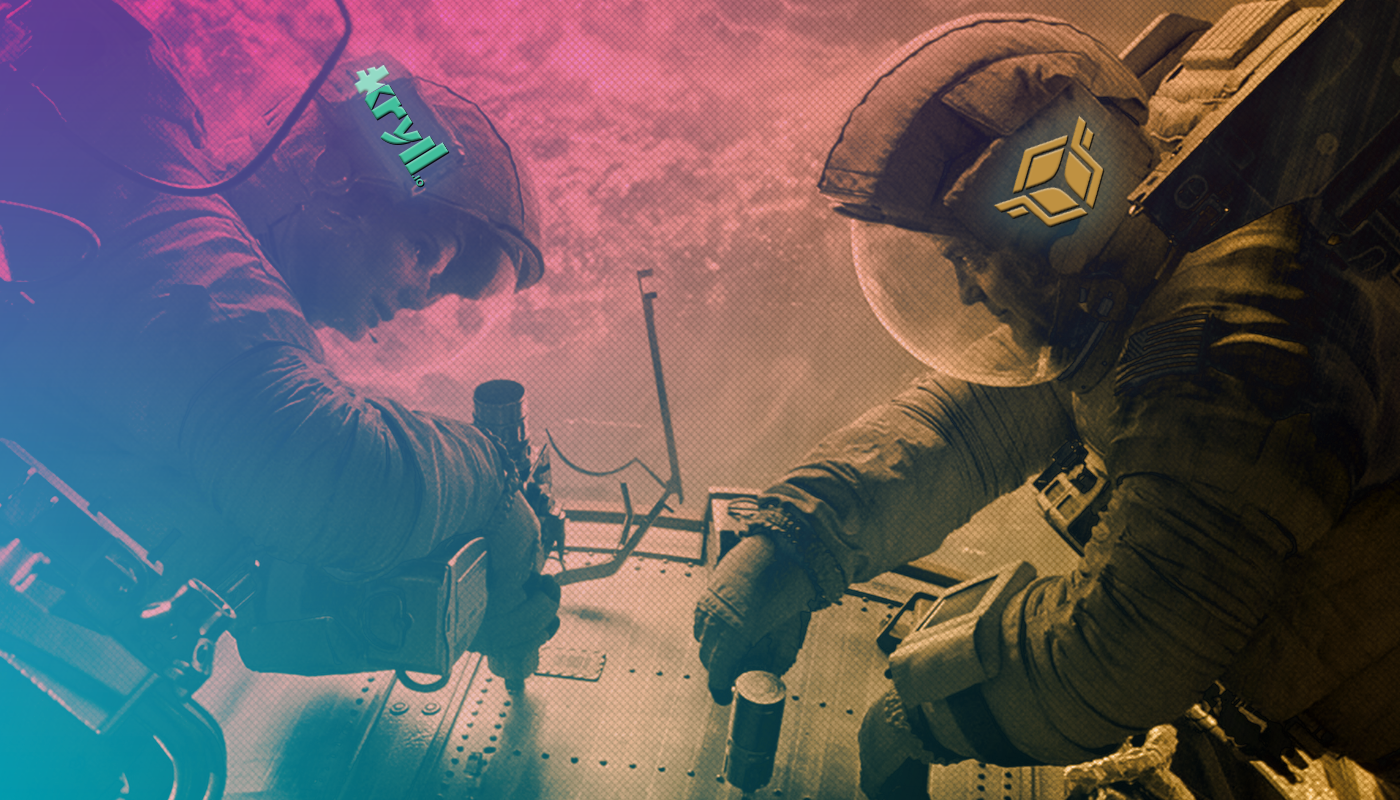 Where are we standing with the partnership with Spectre.ai that was announced early march?
We have worked out the partnership with our friends at spectre.ai, as they were releasing their platform (and as we were working on ours :)).
Please meet Athol, their Business development director who will tell us a bit about spectre and their view of our partnership:
Spectre.ai, the world's first and the only fraud-free and broker-less financial trading website/platform, has — in the last few months — announced a slew of strategic partnerships and collaborations with other like-minded players in the industry. As Spectre continues to rid the online trading world of broker fraud, mistrust, and other vices, it becomes apparent that strategic alliances are the way to go.
One of the most exciting of these partnerships is with Kryll.io, another crypto trading platform based on automated-strategies. It's great news for traders who do business with Spectre because Kryll.io is a nifty platform that enables traders to visually aggregate trading tips/strategies and execute them automatically on major crypto-exchanges.
So, what exactly is Spectre?
Spectre.ai is the first platform to allow retail traders to trade Smart Options, a new trading contract-class with a block-chain verified outcome resulting in payouts of up to 200%, within just minutes. Smart Options can be traded on a range of assets including traditional currency pairs, cryptocurrencies, stocks and other assets too.
The major benefits to all our Kryll users who open up a live trading account at Spectre will be:
Unlike traditional trading, you can generate massive profits simply by correctly predicting the movement of an asset! Within minutes.
You can trade on more than 50 assets.
You can go long or short on a particular prediction.
Trade against a decentralized Giant pool of liquidity and all payments are instant.
You can deposit in ETH and getting started is easy, fast and hassle free.
Trades occur on the Ethereum blockchain which means they are transparent and completely free of fraud.
All trades are in real-time with no price manipulation whatsoever.
There is no broker, so users have complete control of their funds and can withdraw instantly at any time.
All trades and payouts are governed by Smart Contracts. Therefore, SPECTRE is the safest online trading environment in the world!
There is an unlimited demo account facility on the platform, so users are encouraged to sign up and try trading immediately risk-free with virtual funds (ETH), before trading for real.
What's in it for Kryll supporters?
We know all Kryll token sale contributors will be able to enjoy the "funders edition" of the kryll.io platform very soon, in the meantime we would like to encourage and invite all kryll supporters to open up a demo or live account with spectre and start trying out the platform now.
We will be announcing a special promotion in the coming weeks for all Kryll users so stay tuned!
Our website: https://kryll.io
Twitter : @Kryll.io
Telegram : https://t.me/kryll_io
Facebook : https://www.facebook.com/kryll.io