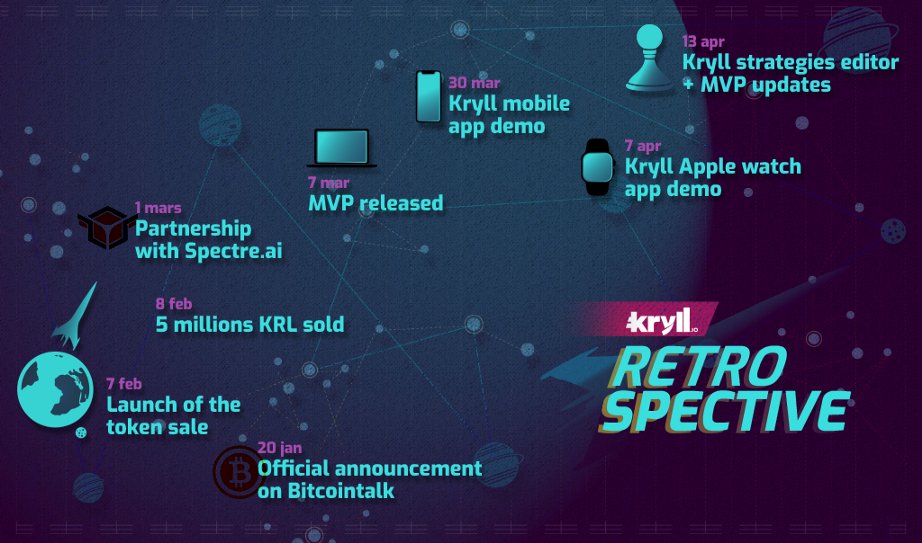 Dear Kryll community,
Less than 48 Hours left to invest in Kryll.io, it sounds like the perfect moment to take a breath and make a quick review of all we experienced all together during Kryll.io Token sale.
January, 20th: We officially announced the Kryll Token sale on Bitcointalk and we opened our Telegram channel.
January, 29th: Our token sale's dashboard went live and welcomed early Kryll adopters.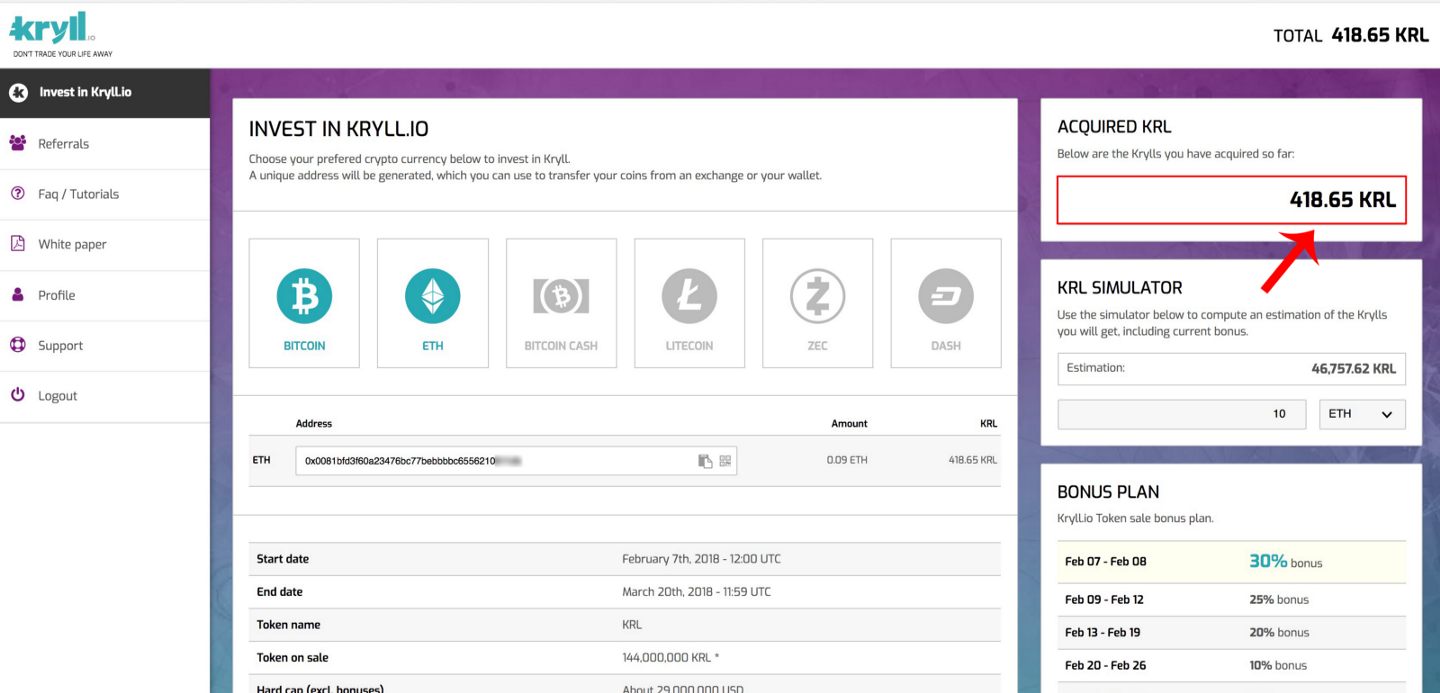 Before starting the token sale we were already listed on Coinschedule, CoinHills, Cointelegraph, ICOBench, Newsbtc and ICObazaar
While Elon Musk succeeded in launching SpaceX, we reached 3K members on Telegram and launched the next day our Kryll.io Token sale!
February 7th: We launched our ICO in the aim to develop Kryll.io, a simple yet powerful crypto-trading platform where everyone and anyone can easily create and execute its own automated strategies.
Two million+ Kryll (KRL) were sold on the first day! By day 2, we already sold 5 million KRL.
In front of this great community, we tried our maximum to listen to you! For example, on February 9th, we extended our 30% bonus with regard to the situation on Binance (downtime) by holding a vote.
Ten days after the beginning or the Kryll Token sale, we already had :
3000+ investors
9 million+ KRL sold
February 21st: We provided the 2FA authentication, following the request of the community.
We also added to our website, already in 4 languages (English, French, Spanish & Turkish), a Japanese and Russian version.
We welcomed @Socal_crypto as a new ambassador and topped the 11 million of KRL sold (See the details in the Week 2 report by Lisa).
In addition to Lisa's videos that we launched, we had the chance to see several medias and persons interviewing us or writing about our project such as :
March, 1st: We announced our first partnership with Spectre™, the world's first broker-less trading platform that raised up to $16.6M by the end 2017. Spectre.ai is planning to integrate Kryll.io technology in their platform allowing its users to benefit from some Kryll features on Forex, Crypto and CFD trading.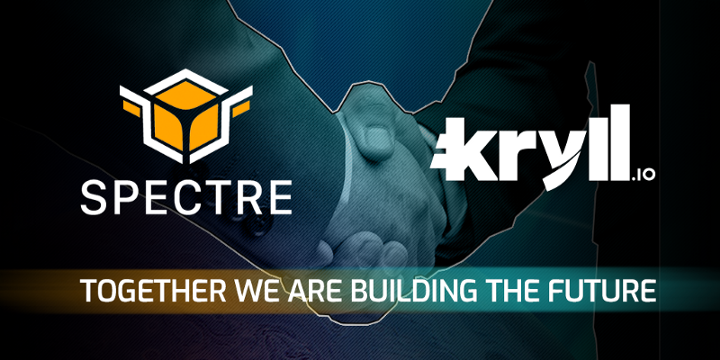 March, 7th: Our much anticipated MVP has been launched (you can try it : mvp.kryll.io) and got amazing community feedbacks.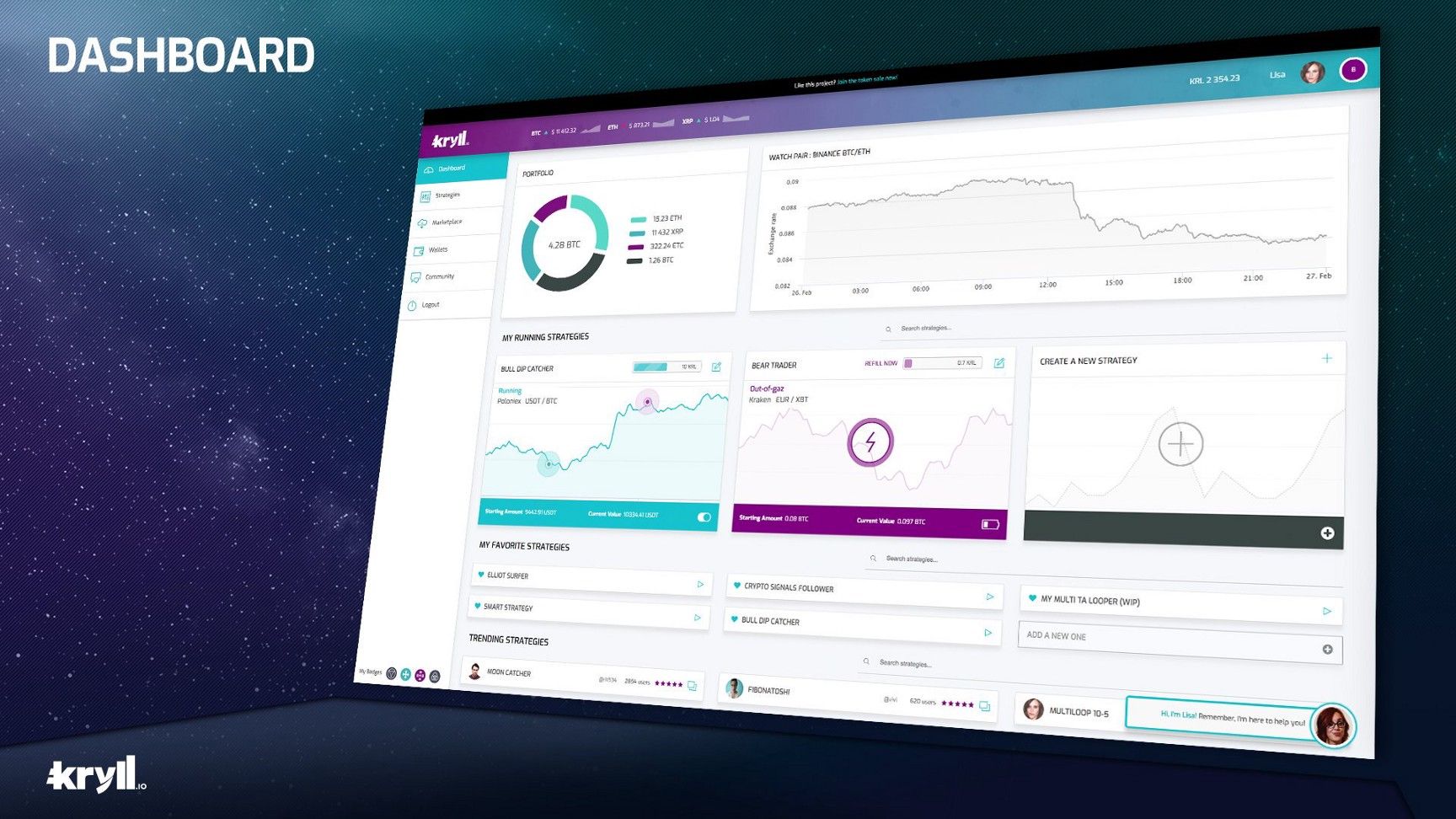 "An awesome and simple to use platform that will be a useful tool for trading vets and noobs alike"
Socal @Socal_crypto
We also welcomed @ProfesorCrypto as a new ambassador
A week later right after the launch of the MVP, we launched a Strategy contest with 2 winners (@Naralh & @A1_nico).
March, 16th: Regarding to the bearish market and Kryllians suggestions, we decided to :

Extend the Kryll Token sale to April 20, 2018
Burn tokens and lower the max supply from 220M to 72M KRL.
March, 26th: We offered some MVP updates: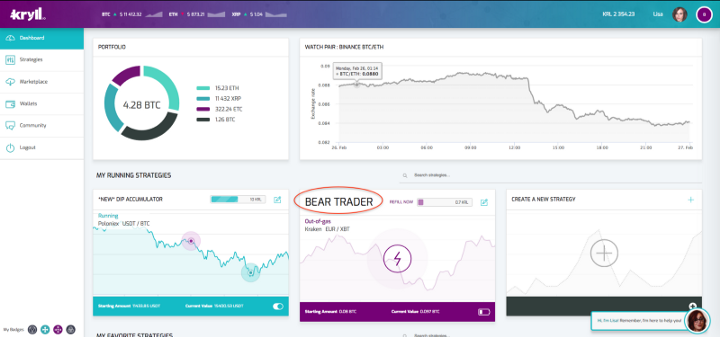 Blocks tooltips
New strategy example (winning on bull & bear market)
Clearer result reporting
Charts aggregation level control
Flow reorganization in Backtesting Tab
More detailed logs
March, 30th: We announced a partnership with the Journal du coin and we proposed a "Kryll mobile companion app demo".
In April, we continues to fly to the moon with :
The Kryll app for Apple Watch (demo)
The KYC procedure was launched
April, 13th: The new MVP update that you voted for…The Strategies editor was released with :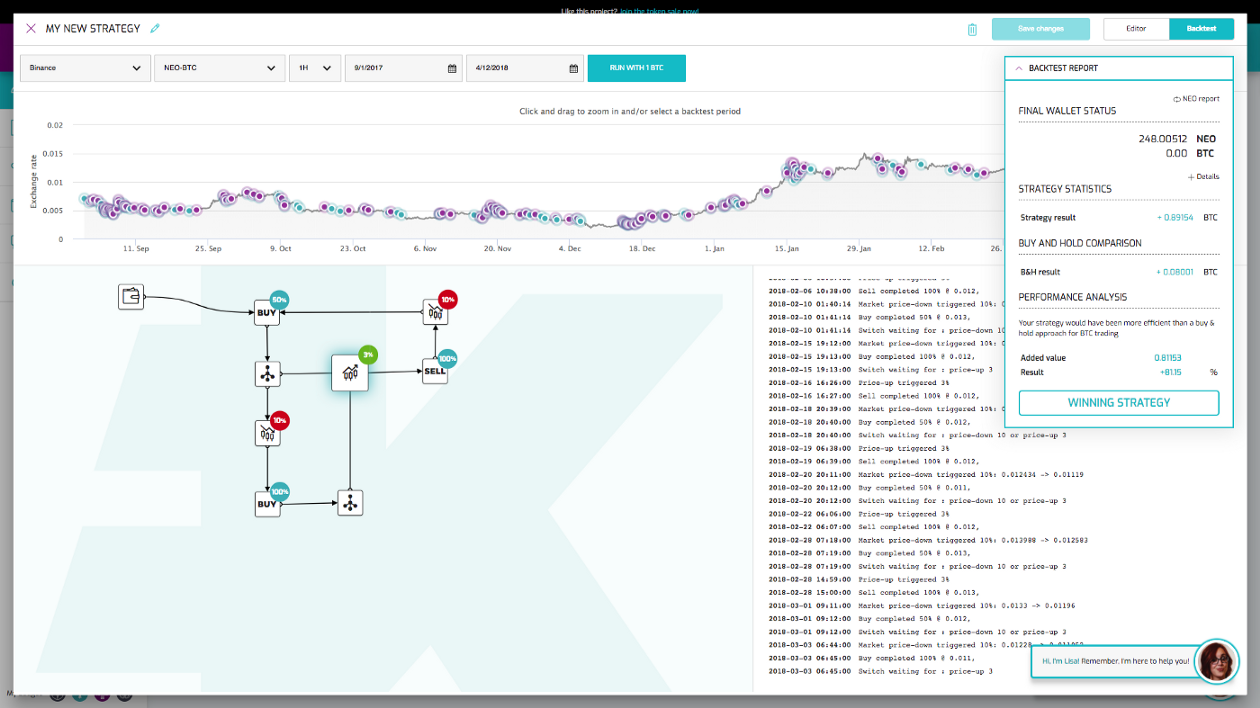 Backtest improvement (faster, more fluidity and flexibility).
Dual-backtest rapport (pair 1 and pair 2 ROI-analysis)
Max limit extended to 400 trades !
Save / load / edit / delete options on your personal strategies.
Favorite / unfavorite your strategies.

As of 18 April 2018:
More than 16,500,000 KRL were sold.
4600+ participants from 50 different countries with an average of $415 invested.
3560+ ETH raised.
8000 users on Telegram. 5,780 followers on Twitter.
Kryll Token Sale is ending in few hours. You can still purchase KRL tokens on our website (https://kryll.io) until Friday, April 20th at 12:00 UTC.
We are just at the beginning of this amazing journey, we want to thank our dear community for their precious support.
Once more, "You asked, we provided!"
Be sure to follow us on all our social networks.
Our website: https://kryll.io
Twitter : @Kryll.io
Telegram : https://t.me/kryll_io
Discord: https://discord.gg/PDcHd8K
Facebook : https://www.facebook.com/kryll.io
Support : support@kryll.zendesk.com