The real work starts now !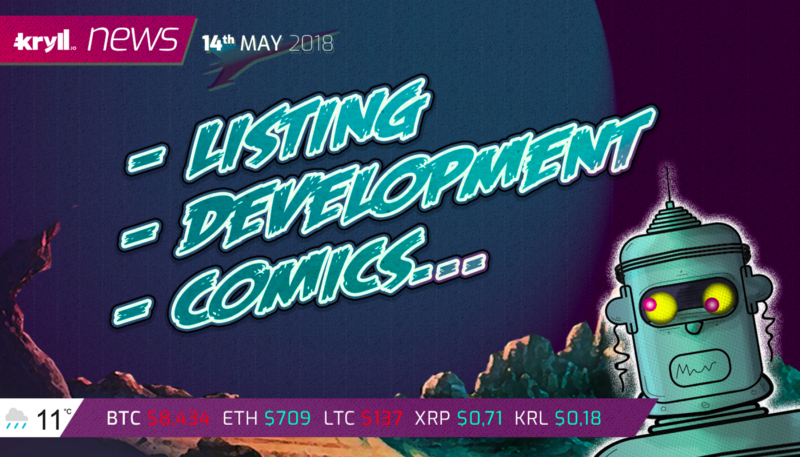 Dear community, the last few weeks have been very busy. Here are some updates on the progress of the Kryll.io project.
Token distribution & listing
Token distribution continues, you have the choice of claiming your KRL or keeping them on your dashboard. 8,287,932 KRL have been claimed so far (17,737,348 sold). If you need help, find the distribution guide here.
Kryll token (KRL) is now listed on IDEX, the biggest decentralized exchange. Trading on IDEX: https://idex.market/eth/krl.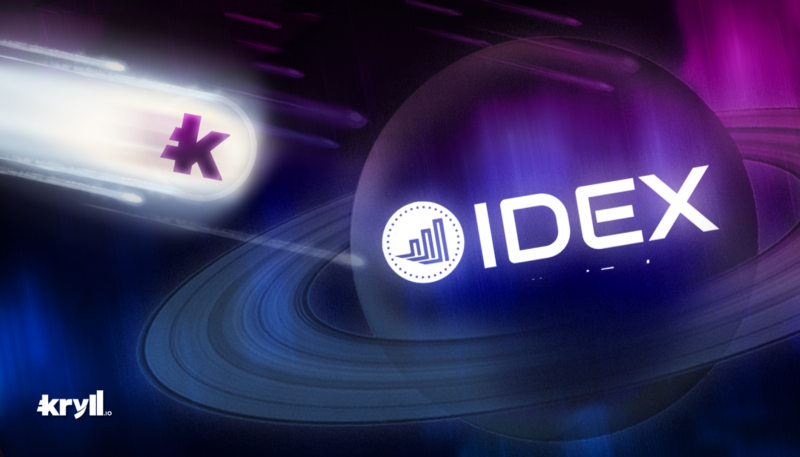 We are also listed on DDEX, another great decentralized exchange : https://ddex.io/trade/KRL-ETH
We were already unofficially listed on Etherdelta/Forkdelta since the release of the tokens on 1st May. We are waiting to be officially listed on these two exchanges, requests are already been made.
For « centralized exchanges », requests are being processed. We cannot yet disclose precisely the date of listing without a formal joint announcement with the exchange (Non Disclosure Agreements).
Regarding CoinMarketCap, we need $100,000 of trading volume (24-hour period) to request a listing. It's a matter of days.
You can find KRL on Bitgur : https://bitgur.com/coin/KRL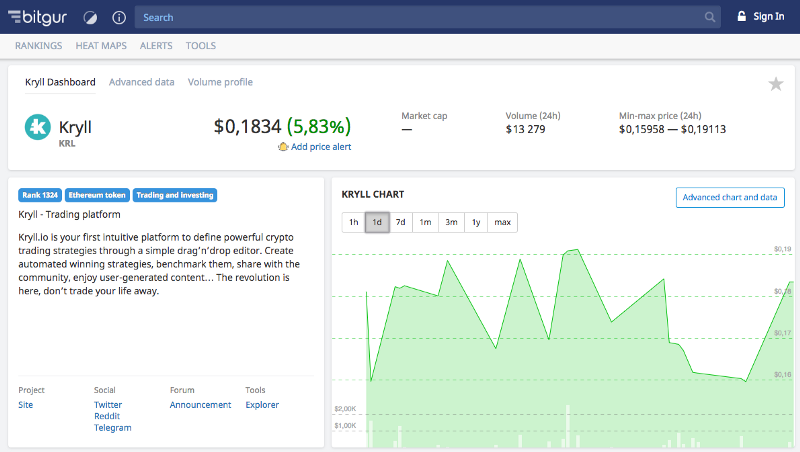 You can also find KRL on cryptocurrencies management Apps Blockfolio & Delta.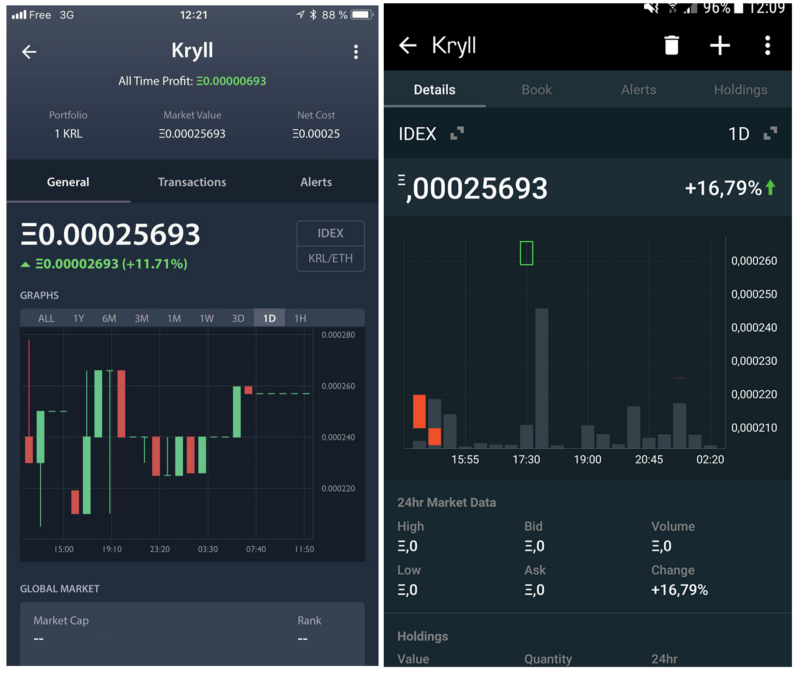 KRL is now a default token on MyEtherWallet

You no longer need to add KRL as a custom token on MyEtherWallet. Go to « Token Balance » on the right, just click « Show all tokens » and load KRL.
Development progress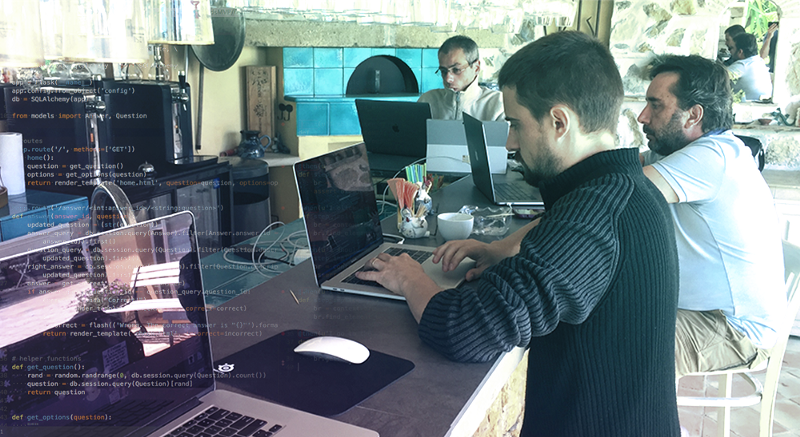 Our great developers are currently working hard on the alpha version of the platform. First live trades on Binance through the Kryll.io strategies have been made this week. The alpha « Funders edition » version is still planned for this summer.
Meet us at the Monaco International Blockchain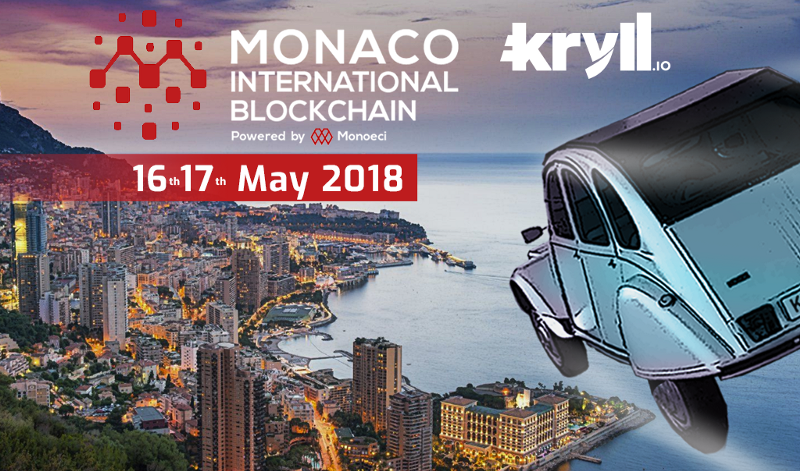 Our team will attend the 1st edition of the Monaco International Blockchain on 16th & 17th May at the Grimaldi Forum, Monaco. Looking forward to meet you there!
Comics strip : The Kryllics (Coming soon)
Cryptosphere is a world where a lot of funny things happens, follow our team adventures through comics made by our great designer, these stories happened to all of us someday.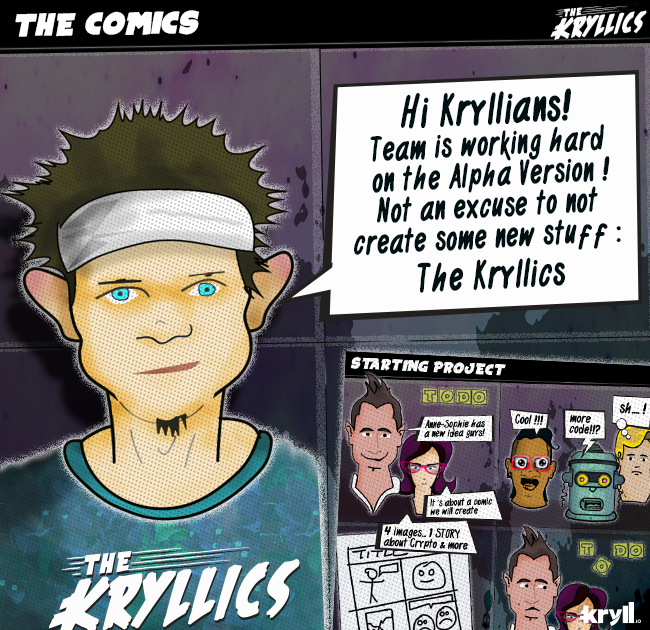 We would like to thank you for your amazing support.
Our website: https://kryll.io
Twitter : @Kryll.io
Telegram : https://t.me/kryll_io
Facebook : https://www.facebook.com/kryll.io