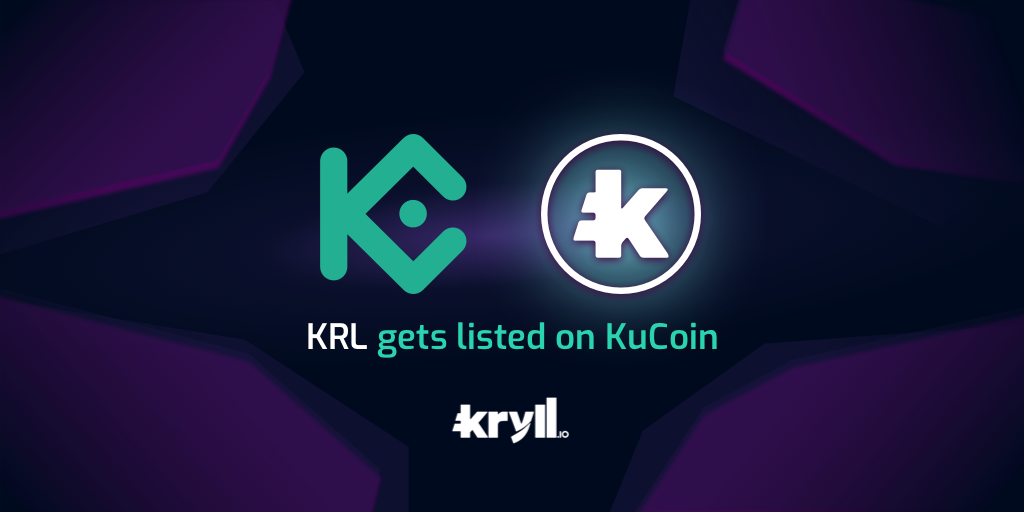 The community has been asking us to do this for a long time, and now we have done it! We understand the need to make the acquisition of KRL even simpler and cheaper.
Thanks to our partner KuCoin, it is a great pleasure for us to announce that the Kryll (KRL) token will be soon listed on KuCoin exchange with the following pairs : KRL/BTC and KRL/USDT.
Deposits are open from 15 March 2021 at 10:00 am UTC (11:00 am Paris time).

Trading will be available from 16 March 2021 at 10:00 am UTC (11:00 am Paris time).


On this occasion the use of Kryll strategies using the KuCoin API will be FREE for 1 MONTH from March, 15th 2021 until April, 15th 2021, on ANY PAIRS.
Note: It will be necessary to lock 25 KRL minimum on the strategy but they will not be debited during 1 month.
Note : All trading on Kryll platform using KRL pairs (KRL/USDT, KRL/BTC, KRL/ETH) are free on KuCoin, Liquid and HitBTC.
About KuCoin
KuCoin is a cryptocurrency exchange founded in 2017. More than 6 million traders are registered on the platform. In February 2021 KuCoin is part of the top 10 on the cryptocurrency spot market with over $1 billion in daily trading volume.
Features of KuCoin
Moderate withdrawal fees.
Maker/Taker fee of 0.1% (0.08% if paid by KCS), possibility to further reduce fees with VIP levels.
No KYC for withdrawals under 5 BTC/Day.
Part of the TOP 10 exchanges (spot) with a daily trading volume of 1+ billion dollars.
More than 200 projects listed for over 400 trading pairs.
About Kryll
Kryll is an automated trading community platform launched in 2018. With Kryll you can easily use automated trading strategies created by a community of traders. These strategies work 24/7 without any action on your part.
Traders can also create their strategies using our powerful visual editor which requires no programming knowledge and can then monetize their creations on the Kryll Marketplace by offering their strategies for rent.

The platform fee is paid using the KRL token which also provides benefits and discounts (up to 95% off the platform fee) through the "holding program" (more information about the holding program here).
To get started on the Kryll platform you can read this complete guide.
Start trading right away on Kryll using KuCoin by configuring your API key with this tutorial (link below)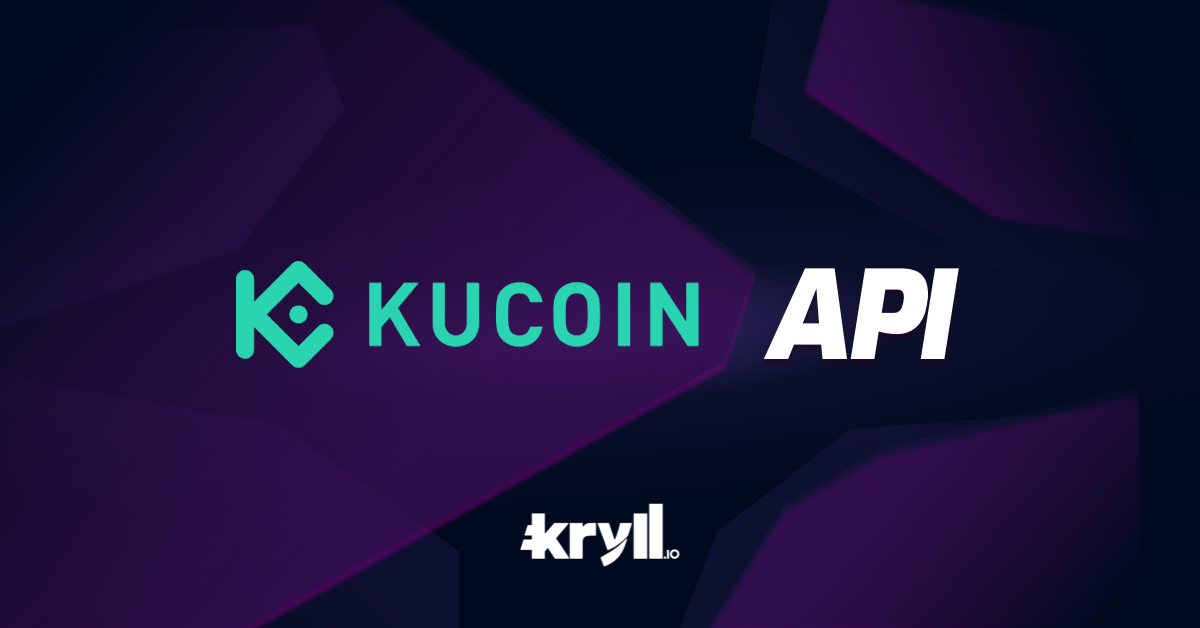 To view the best Kryll strategies available for KuCoin you can click on this link.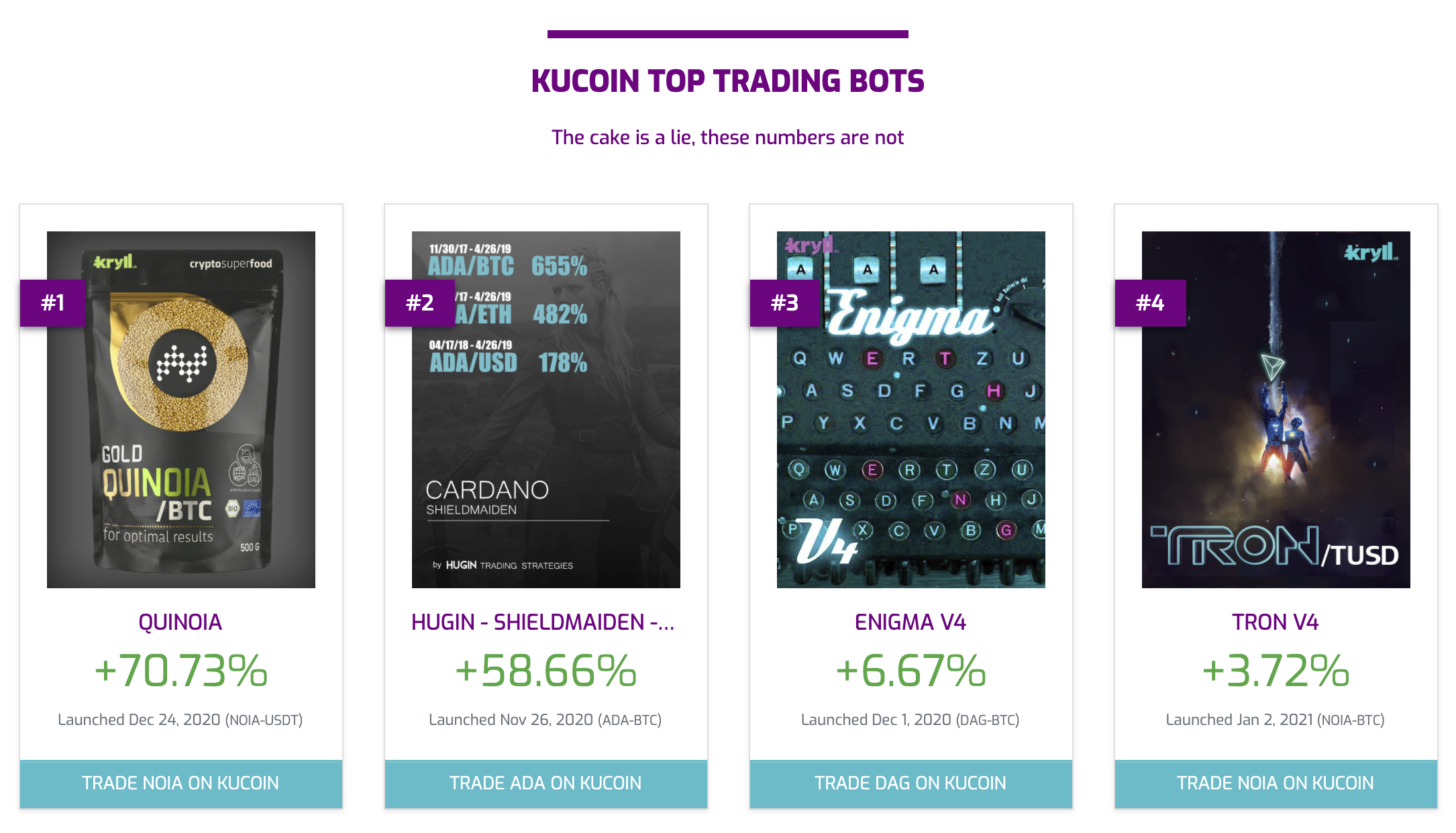 Don't hesitate to join our community on Telegram by clicking on the following link: https://t.me/kryll_io
Try Kucoin by clicking this link : HERE
Notice : Cryptocurrency trading involves risks. Do not commit amounts that you are not prepared to lose. Learn about the dangers of trading before you start and invest moderately.
Website : https://kryll.io
Twitter : @Kryll.io
Telegram EN : https://t.me/kryll_io
Telegram FR : https://t.me/kryll_fr
Discord : https://discord.gg/PDcHd8K
Facebook : https://www.facebook.com/kryll.io
Support : support@kryll.io