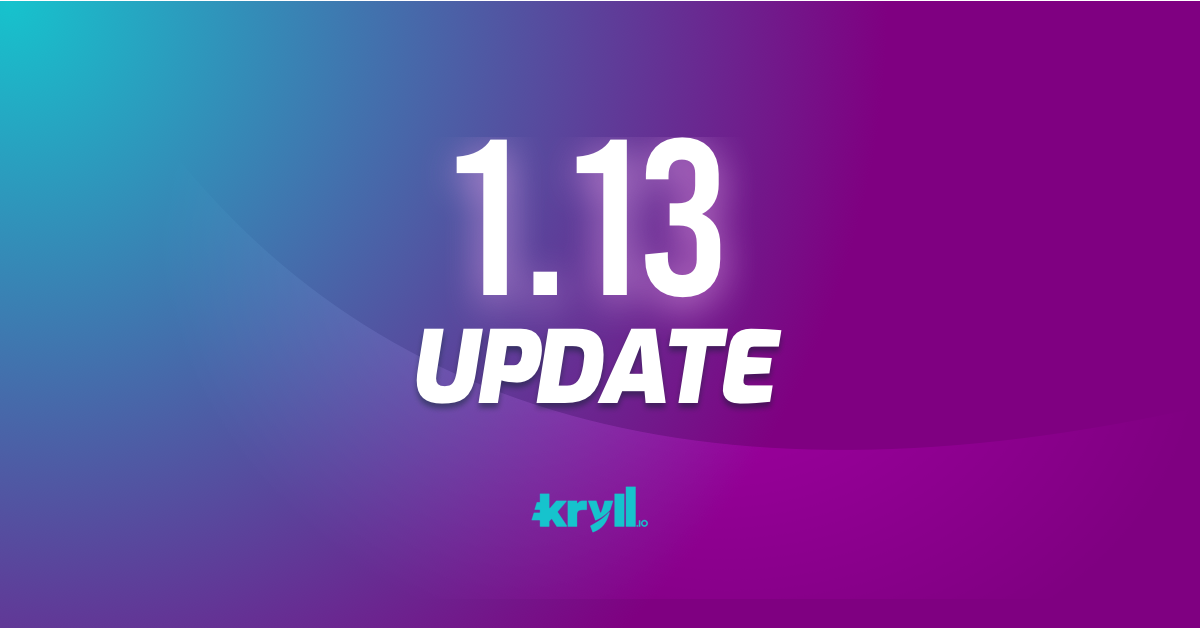 The last few weeks have been incredible for the Kryll.io platform with the arrival of thousands of new users. This reinforces us in the idea that we have a quality product and motivates us even more to add new features.
An update of the platform is available (v1.13) with the following new features that you might like:

Complete overhaul of the backtest system. These are now more accurate and should better represent reality.
Addition of a popup notification system.
The minimum KRL locked on a strategy decreases from 50 to 25 KRL.
The MultiLauncher of strategies (from the Marketplace) now allows you to launch any pair and is no longer limited to the pairs suggested by the publisher.
Cancelling a backtest now shows the entire log.
The portfolio page is now more user-friendly.
Optimizations on the Marketplace.
Corrections on the display of the dark mode.
As well as fixes and improvements to the Futures version currently in closed beta testing.
Website : https://kryll.io
Twitter : @Kryll.io
Telegram EN : https://t.me/kryll_io
Telegram FR : https://t.me/kryll_fr
Facebook : https://www.facebook.com/kryll.io
Support : support@kryll.io