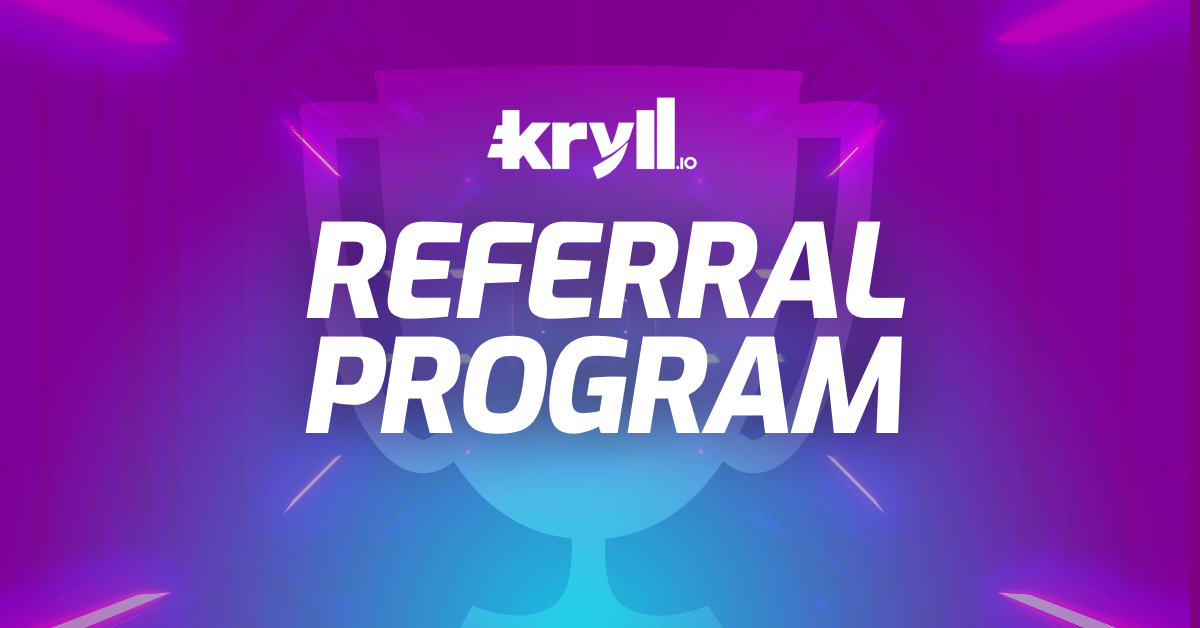 Start making money now
Affiliation is a good way to offer "deals" on your website, blog, twitter account…
It is also a way to be able to provide your followers with new content (marketplace strategies) with the affiliation, by using Kryll.io's strategies portfolio.For some websites, it is even more interesting to use a referral program than Google Adsense which may not bring much return in terms of highly targeted products in line with the target of the site.
In addition, the referral program is also a way to make your website profitable, by creating passive income.
Affiliation is also a way for sites/persons with a significant community and a newsletter to monetize their email database by sending them commercial offers.

How does it work?
Kryll offers a referral program, for that you just have to go to the "Invite Friends" section. There you will find all the necessary tools to promote the platform through your affiliate links.
Notice: It is essential that your affiliate registers on the Kryll platform using your referral link.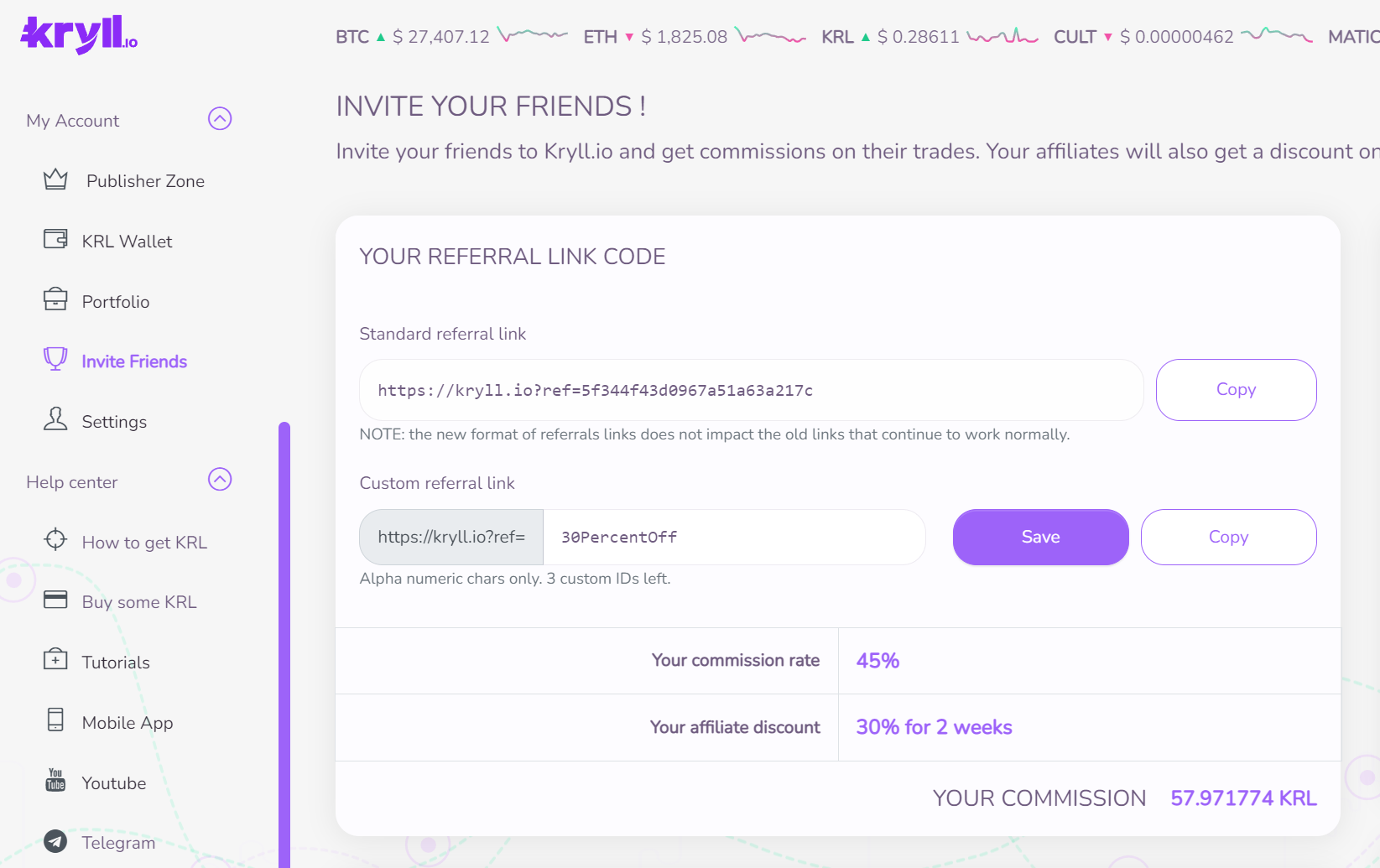 Referral link : This is the link you must share and by which your affiliates must sign in order to be tracked.
Custom URL link : You can customize your referral link to make it easier to remember, the address will be e.g https://platform.kryll.io/r/paulkryll. You can change this link up to 5 times, the former custom links will still work.
Referral commission percentage : This is the % rate of commissions you will receive on the fees your affiliates will spend on the platform. This rate can range from 10% to 45%. It depends on your current tier of KRL holding program.
Bonus for your affiliates : Your affiliates will receive a 30% discount on the platform fee for 15 days if they register through your link.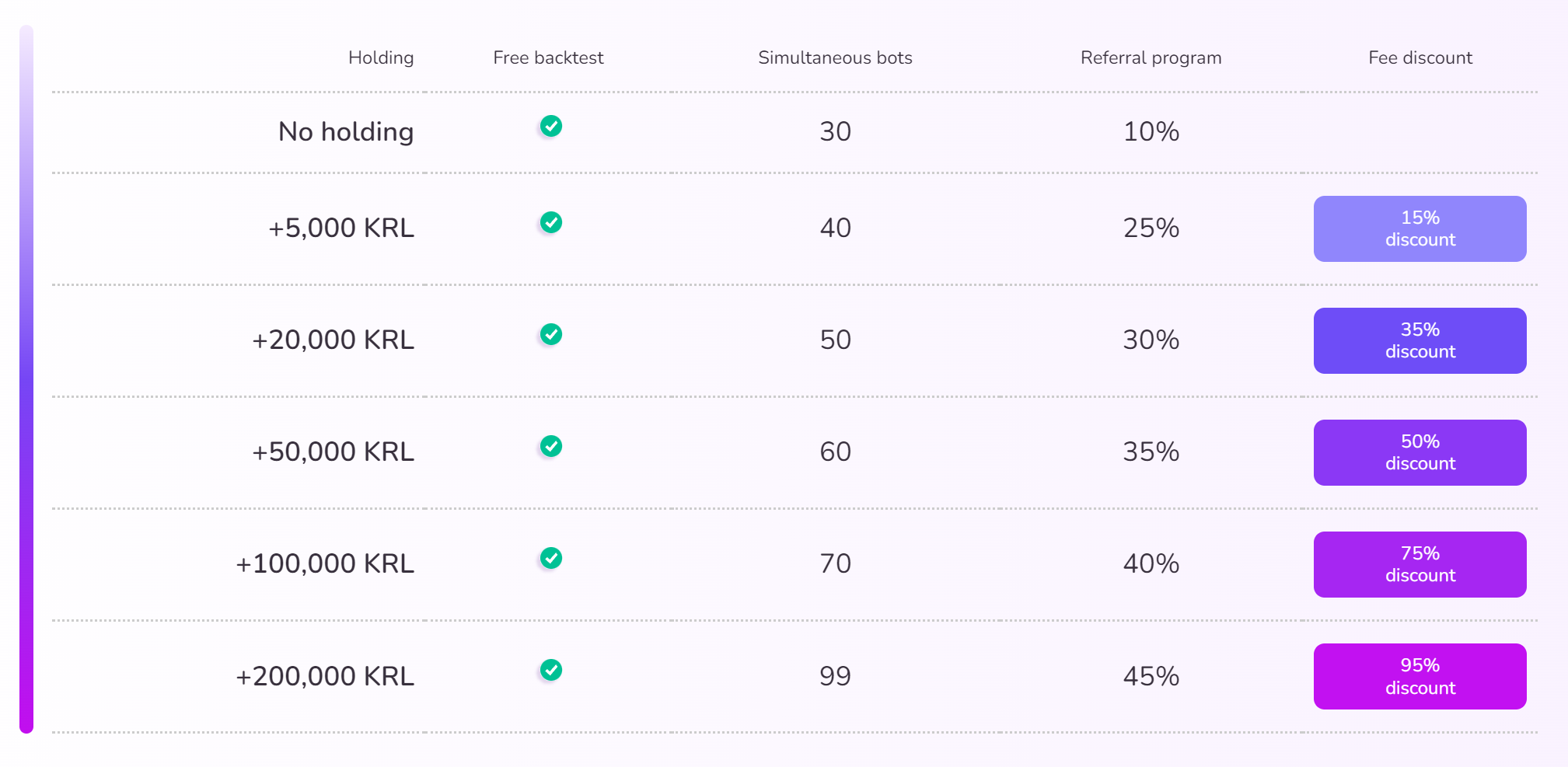 Your commission : The total commissions generated by your affiliates, these commissions are automatically added to your Kryll account (in KRL).
Promotional tools
Kryll will assist you in promoting the platform by offering banners for your website, signatures for forums and even a PSD file (photoshop, Gimp) to build your own promotion tools.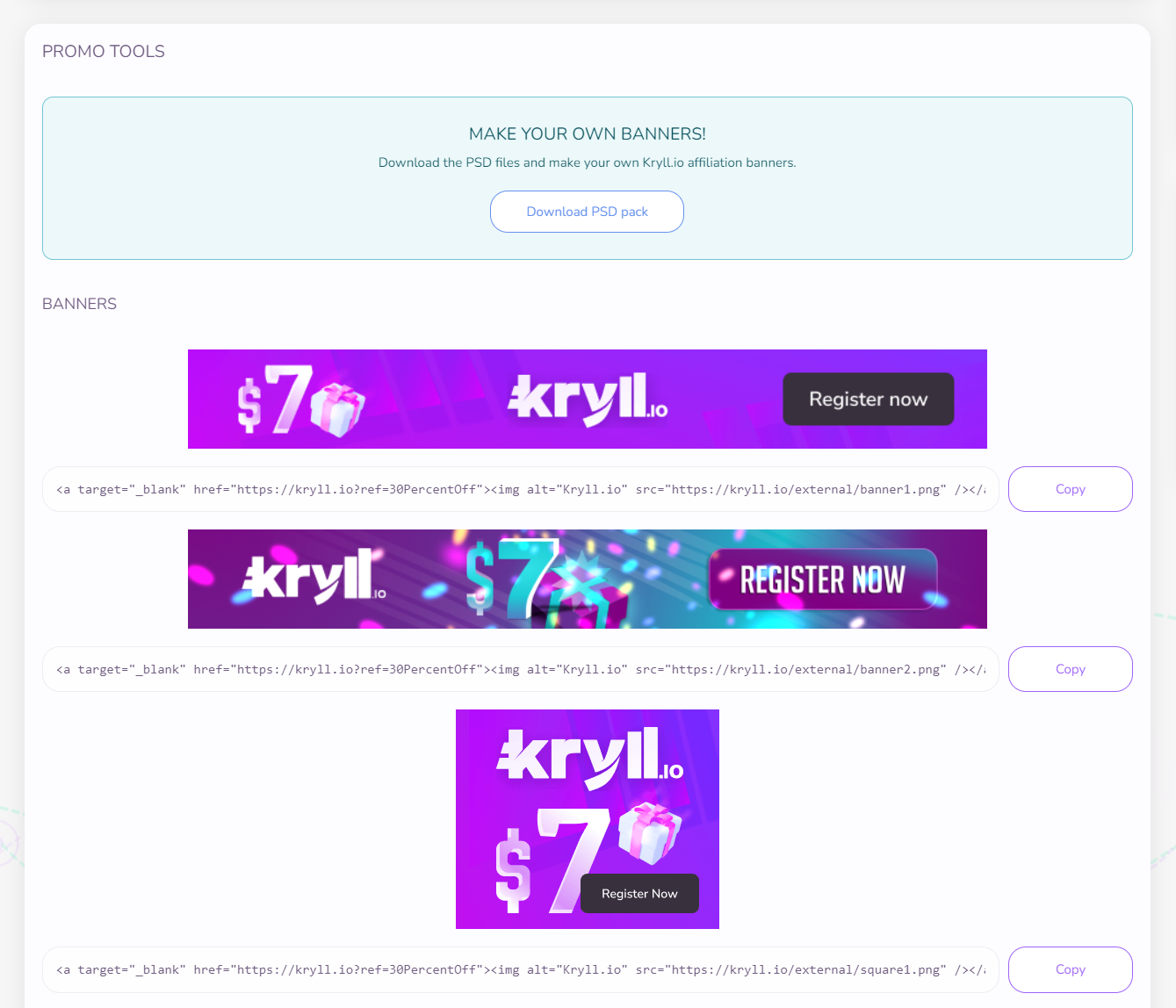 The different vectors of promotions are :
• The forums
• Social networks: Twitter, Facebook, Linkedin…
• Websites, Blog
• Youtube videos (tutorials, review…)
From the mobile companion App
Kryll's companion app offers screenshot sharing on strategies, it will automatically be adding your affiliation link, you can share your screenshot on various platforms such as Twitter, Telegram, Whatsapp, and many others. Feel free to share the performance of your own strategies because a picture is better than a long speech.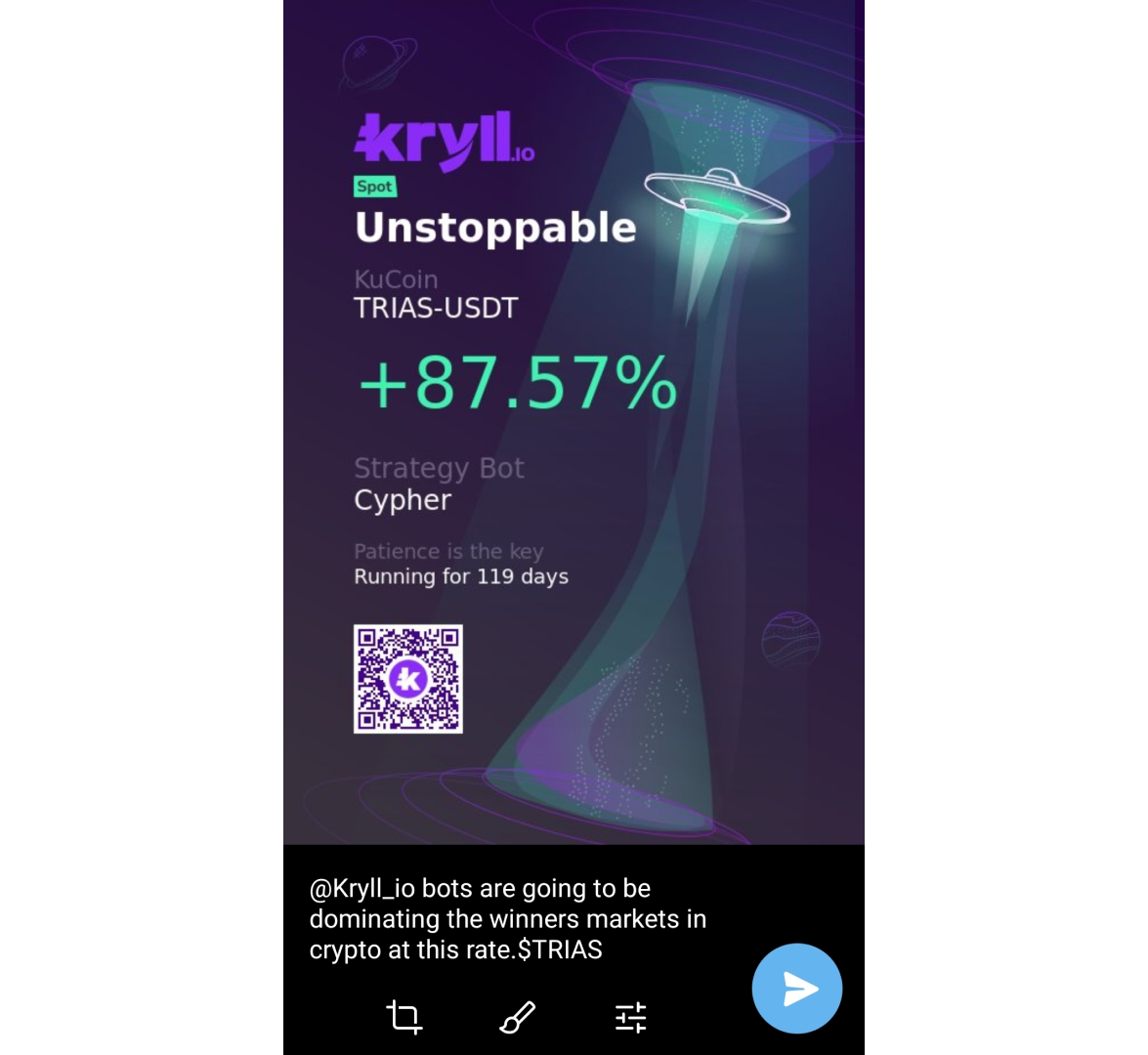 To share a strategy, click on the share icon at the top right of the application (in detailed view mode).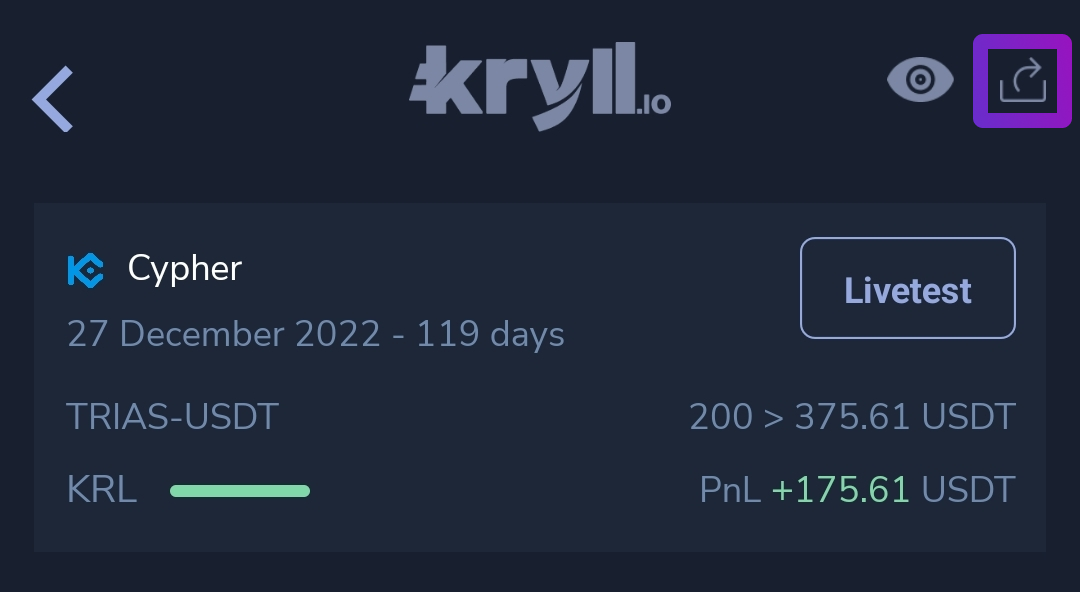 Then choose the application on which you want to share your strategies with your referral link.
Log in now to get your referral link: https://platform.kryll.io
---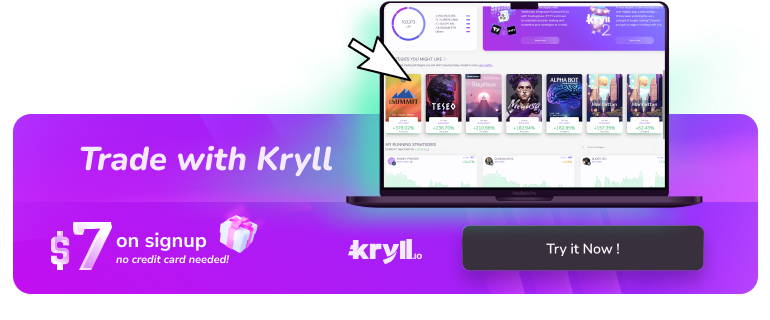 Happy Trading,
Website: https://kryll.io
Twitter: @Kryll_io
Telegram EN: https://t.me/kryll_io
Telegram FR: https://t.me/kryll_fr
Telegram ES: https://t.me/kryll_es
Discord: https://discord.gg/PDcHd8K
Reddit: https://reddit.com/r/Kryll_io
Facebook: https://www.facebook.com/kryll.io
Support: support@kryll.io