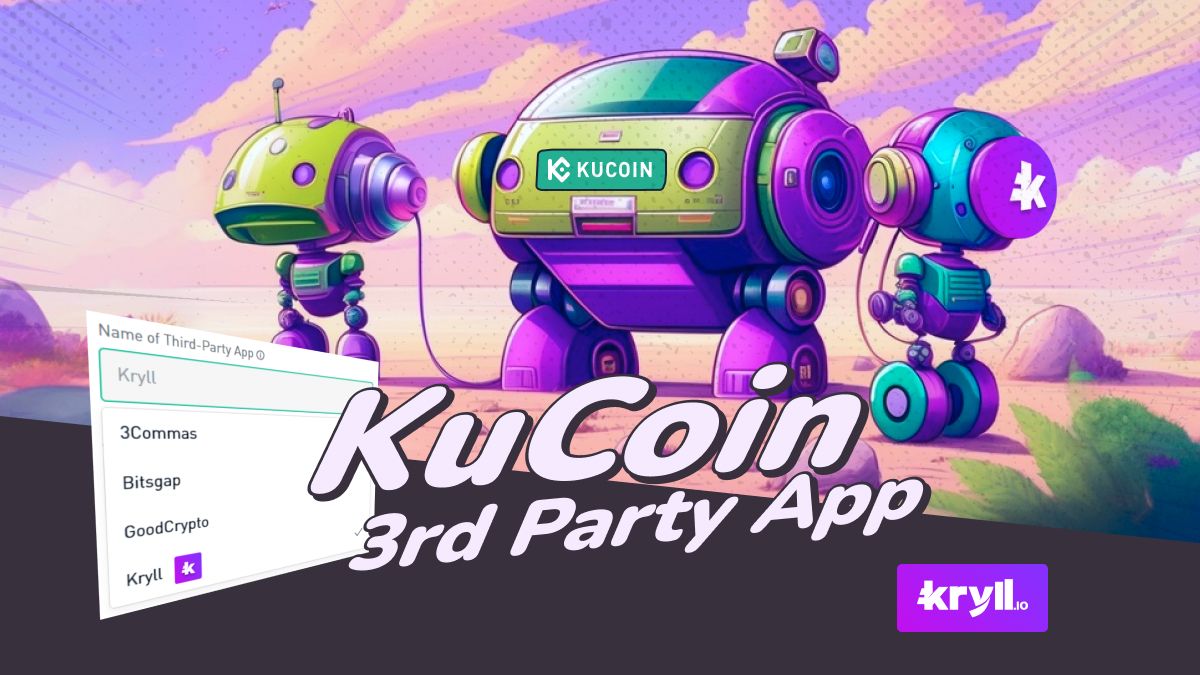 Since KuCoin announced their Futures trading partnership with Kryll, you can now directly access Kryll as a third party app via the exchange. This makes the utilisation of Kryll on your KuCoin trading account easier than ever.  
As the Kryll team is passionately committed to improving your trading experience and working tirelessly to make it clearer, better and safer; we are proud to unveil the integration of our trading bot platform, Kryll.io, as a third-party app on the KuCoin crypto-currency exchange! With this new feature, you'll be able to link your Kryll account to KuCoin from the third-party app menu, while benefiting from an extra layer of security for your automated trading!
---
A look back at the KuCoin API key system

Before Kryll was integrated as a third-party application, you had to create an API key with no IP restriction to link your Kryll account to your KuCoin account.

It is still possible to enter a batch of IP addresses in order to improve the security of your account. However, this feature makes the API key creation process somewhat laborious and is not for everyone. Furthermore, the number of IP addresses you can enter is unfortunately restricted by a limit of 20 addresses. This restriction makes this feature inapplicable for platforms requiring the use of a set of more than 20 IP addresses.

KuCoin, in its constant quest to offer customisable and flexible services, is now offering you the option of selecting Kryll as a third-party application!
---
What are KuCoin third-party applications and how does it work?

Once an API key has been associated with Kryll, the use of this API key will, by default, be limited to requests from IP addresses previously provided by Kryll, which will only allow Kryll to access the API endpoint using the API key.
---
How do you add your KuCoin API key to your Kryll account?
Click here to follow our tutorial and add your KuCoin API key to Kryll in just a few steps!
---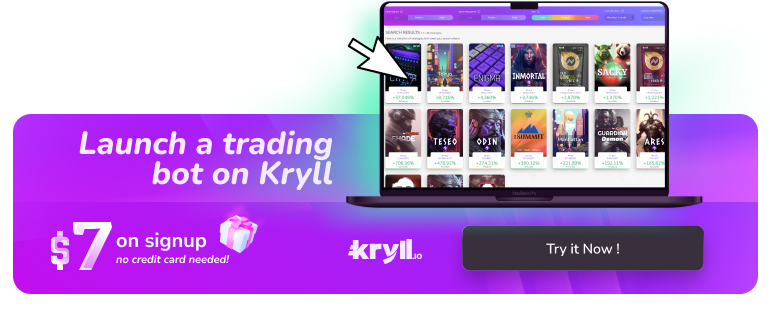 Happy Trading,
Website: https://kryll.io
Twitter: @Kryll_io
Telegram EN: https://t.me/kryll_io
Telegram FR: https://t.me/kryll_fr
Telegram ES: https://t.me/kryll_es
Discord: https://discord.gg/PDcHd8K
Reddit: https://reddit.com/r/Kryll_io
Facebook: https://www.facebook.com/kryll.io
Support: support@kryll.io