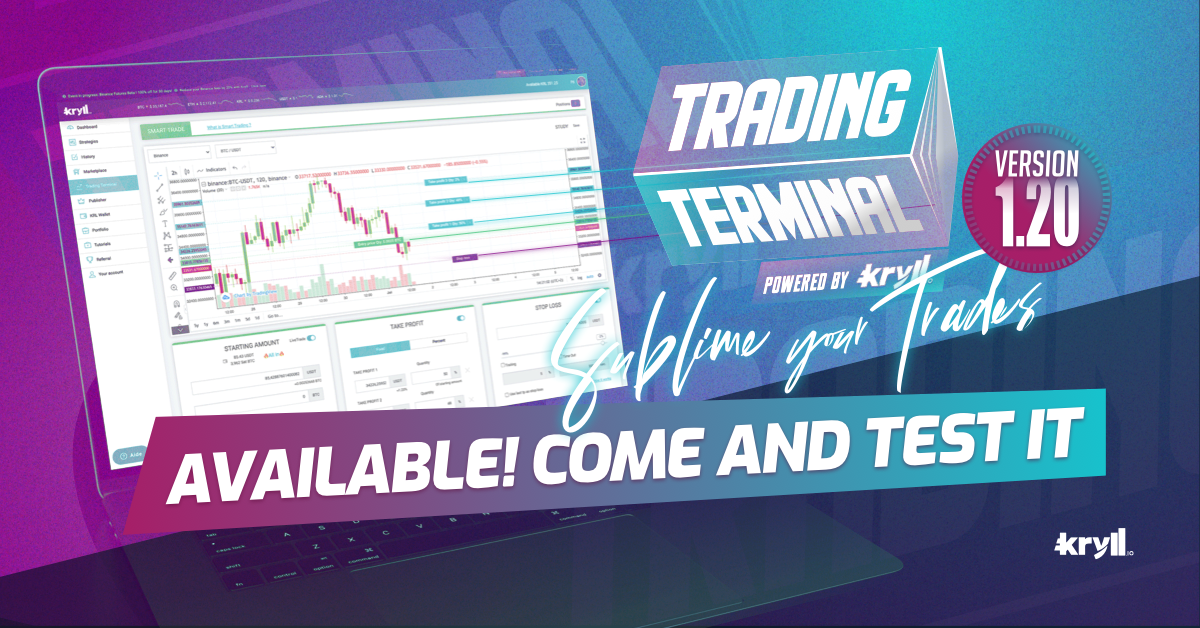 For many months, the community has been asking for a major improvement of the "Smart Trading" feature and we have listened to your feedbacks and requests! This new major update (version 1.20) of the Kryll platform brings this major evolution of the "Smart Trading" which is replaced by a new product: the "Trading Terminal"!

This new Trading Terminal (currently available for the Binance Spot market only) will boost your manual trading with a plethora of new and convenient features.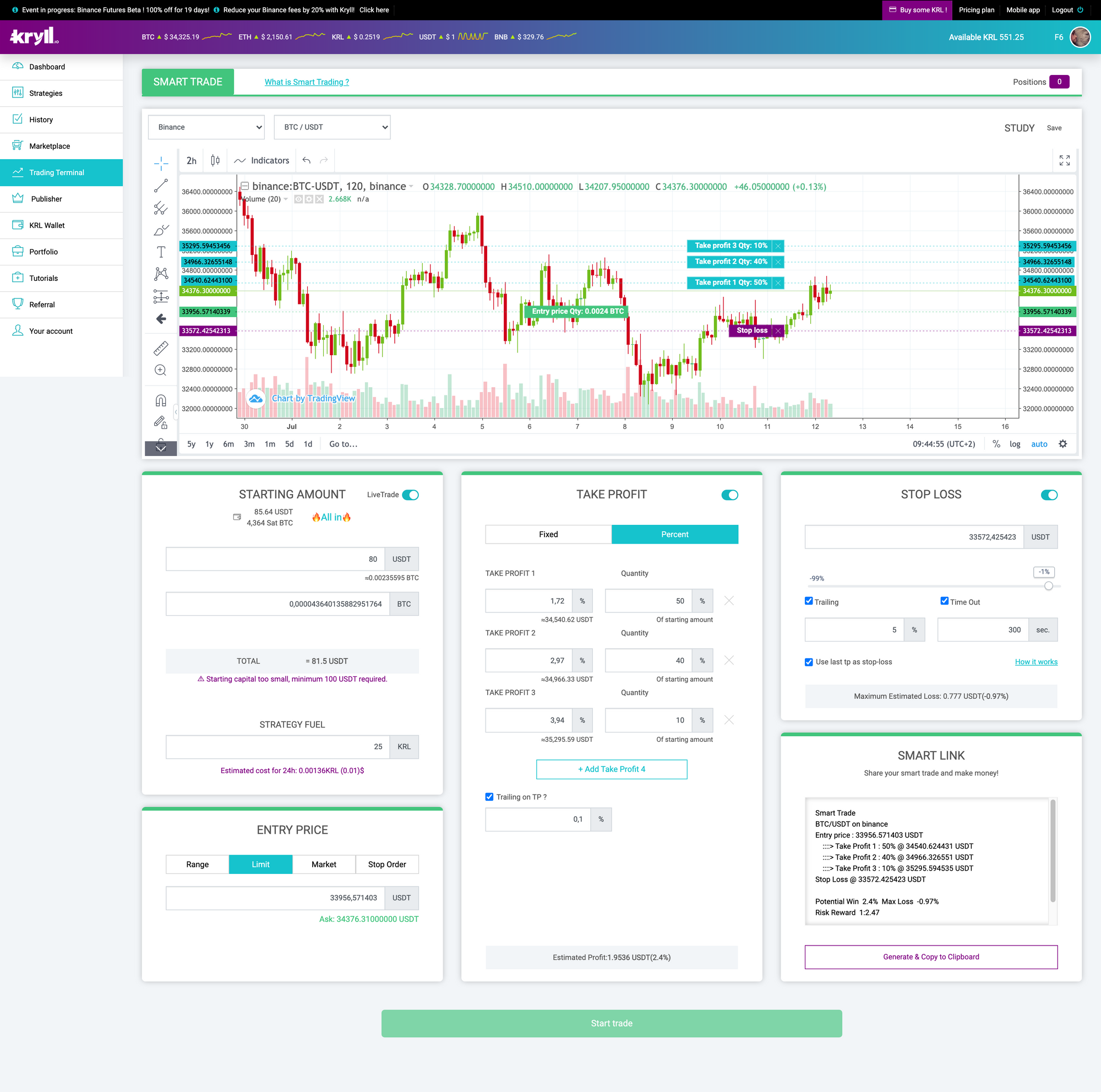 No need to go to the orderbook of your exchanges anymore. Define your orders on your favorite cryptos in a fast and intuitive way thanks to the Trading Terminal, place your targets, define in a few clicks up to 5 Take-Profits, Stop-loss, drag your TP and SL directly on the chart! You can also share your trades with the "Smart Link" and generate income.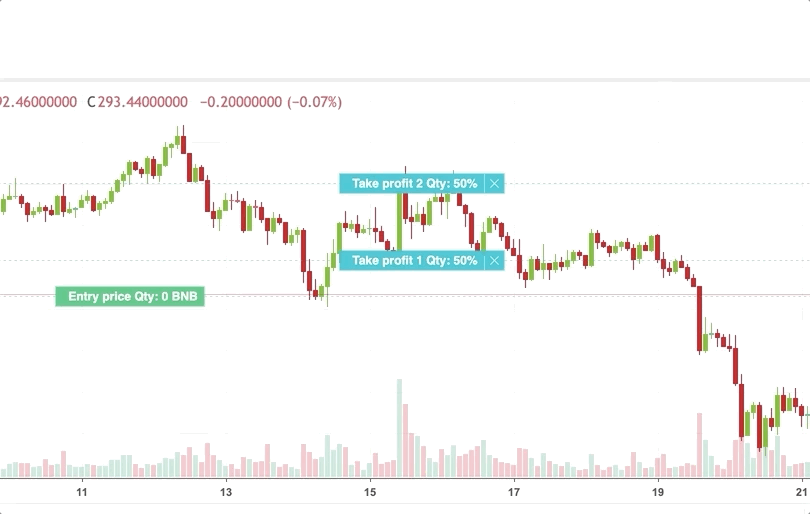 Why use the Kryll Trading Terminal?
Changelog Kryll version 1.20
Release of the Trading Terminal which replaces Smart Trading, boost your manual trading with new powerful tools (For the moment on the Binance spot market).
Onboarding, allows to visually guide beginners on the platform.
Results sharing feature.
Minor bug fixes.
Improved stability of the platform.
Increased scalability.
Don't hesitate to join us on our Telegram groups to share your opinion and feedback on this new Trading Terminal!

Thanks also to all the community for their unfailing support and to the beta-testers for their precious advices during the development of this new product, among them : Yacine, Svein, Sirtorax, Badass and many others ;)
Website : https://kryll.io
Twitter : @Kryll.io
Telegram EN : https://t.me/kryll_io
Telegram FR: https://t.me/kryll_fr
Facebook : https://www.facebook.com/kryll.io
Support : support@kryll.io