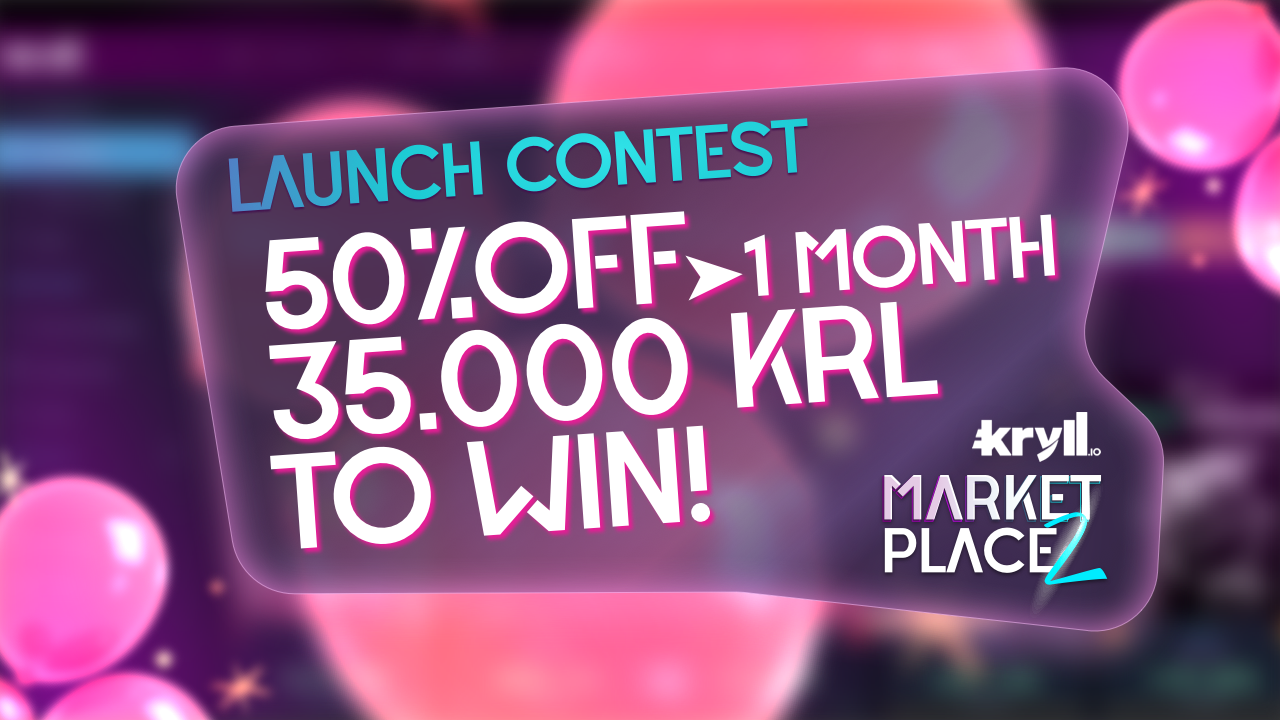 We are organizing a contest the celebrate the launch of the Marketplace V2.
The Marketplace V2 brings many new features including the possibility to filter trading strategies intuitively.

We've introduced strategy packs which allow you to diversify simply and quickly. We've also added numerous indicators to evaluate trading strategies at a glance. This article goes into more regarding the new features of this Marketplace V2.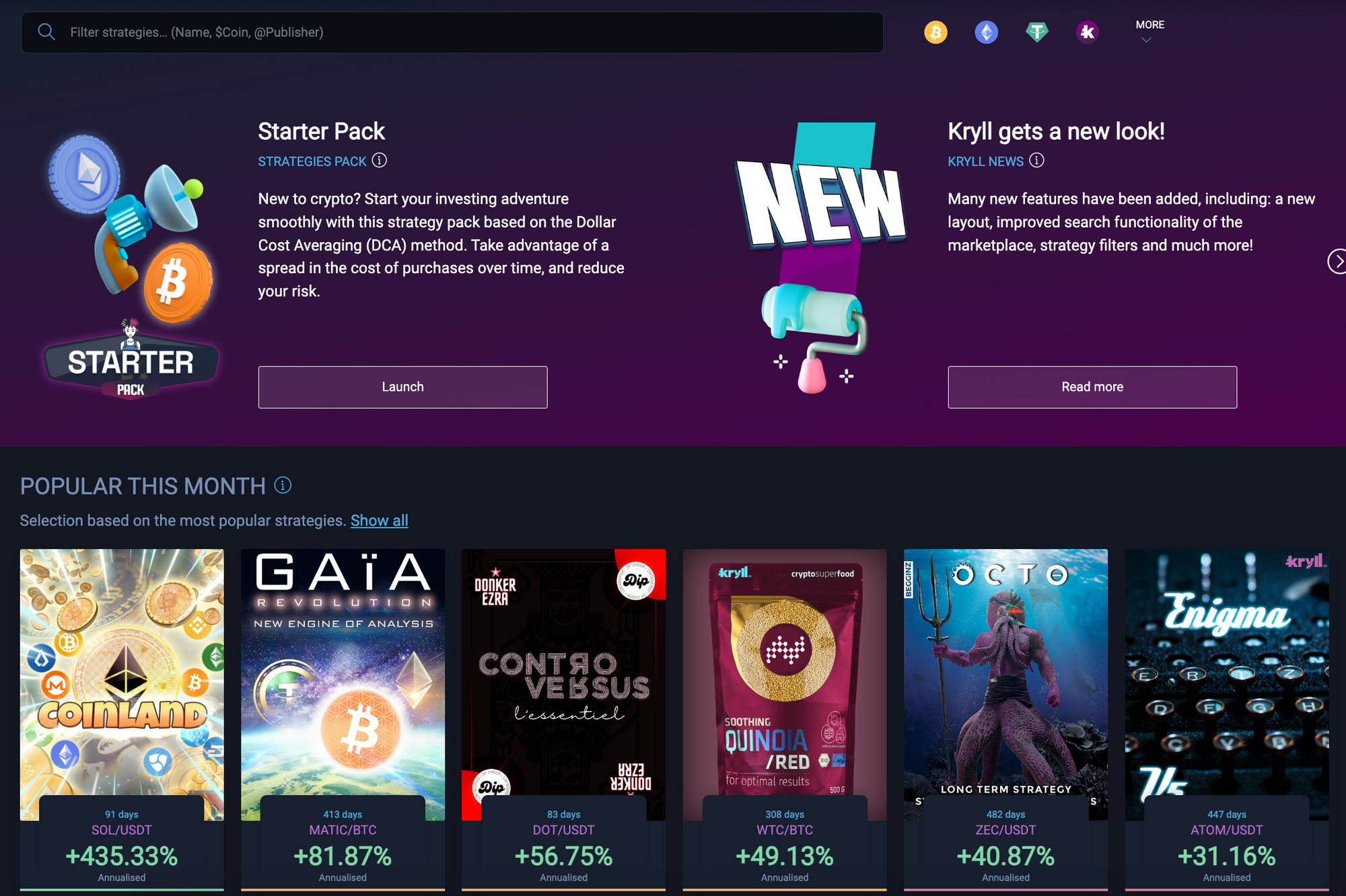 To celebrate this launch we are commencing a promotion with 50% discount on the platform fees for 1 month and also with 35,000 KRL ($11,500) to share. The rules to participate are very simple and are explained in the following article.
Contest period: from Monday, June 20, 2022 to Wednesday, July 20, 2022
50% discount on platform fees: from Monday, June 20th, 2022 to Wednesday, July 20th, 2022

Contest rules:
Launch at least one livetrading strategy from the Marketplace V2 (between June 20 and July 20, this can be any strategy, on any pair with any amount). The more strategies you run, the more chances you have to win KRL.
The strategy(ies) must run in livetrading for at least 7 consecutive days.
Regarding the 50% discount promotion period, this is all automatic, you have nothing to do!
Winnings:
In total, there are 35,000 KRL ($11,500) to be shared between all participants in the contest in proportion to the strategies launched. In other words, the more livetrading strategies you launch, the more KRL you will get back!

The list of winners will be announced on Wednesday, July 27 on our social networks and by email.

Happy Trading,

Website : https://kryll.io
Twitter : @Kryll.io
Telegram EN : https://t.me/kryll_io
Telegram FR: https://t.me/kryll_fr
ESTelegram : https://t.me/kryll_es
Discord : https://discord.gg/PDcHd8K
Facebook : https://www.facebook.com/kryll.io
Support : support@kryll.io