MAIL - This block is an "Action" block and is used to send an email to the email address of the Kryll account running the strategy bot.

The email will contain the text you entered, the name of the strategy, the trade, the pair and the price of the traded pair. This block does not work during the backtest phases and is only available on live trading bots.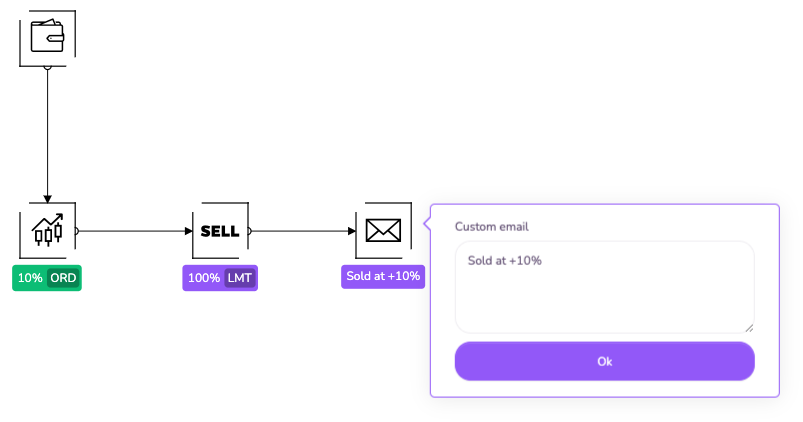 Feel free to join us on our Telegram and Discord groups as well as our other social networks to share your opinion and your feedback on the Kryll.io platform.

Happy Trading,
Website : https://kryll.io
Twitter : @Kryll.io
Telegram EN : https://t.me/kryll_io
Telegram FR: https://t.me/kryll_fr
Telegram ES: https://t.me/kryll_es
Discord : https://discord.gg/PDcHd8K
Facebook : https://www.facebook.com/kryll.io
Support : support@kryll.io