NOTIFICATION - This block is an "Action" block that allows you to send a notification to the user running the strategy if he has the mobile application.

This notification will contain the text you entered and the name of the strategy. If you are a strategy publisher this notification is particularly useful to notify your users that your strategy is trading.. This block does not work during the backtest phase and is only available on live trading bots.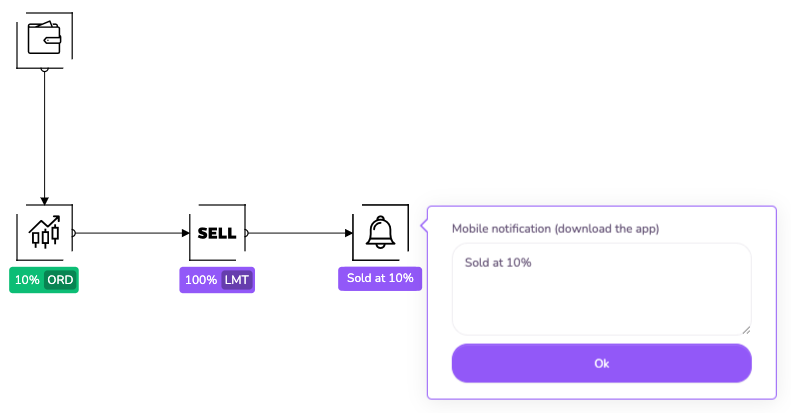 Feel free to join us on our Telegram and Discord groups as well as our other social networks to share your opinion and your feedback on the Kryll.io platform.

Happy Trading,
Website : https://kryll.io
Twitter : @Kryll.io
Telegram EN : https://t.me/kryll_io
Telegram FR: https://t.me/kryll_fr
Telegram ES: https://t.me/kryll_es
Discord : https://discord.gg/PDcHd8K
Facebook : https://www.facebook.com/kryll.io
Support : support@kryll.io