To meet the growing needs, accelerate innovation and strengthen the marketing strategy, the Kryll team is recruiting new players at all positions to beef up its game!
I hope to be able to quickly bring my knowledge for the realization of the mobile application of Kryll as well as for the platform Kryll.io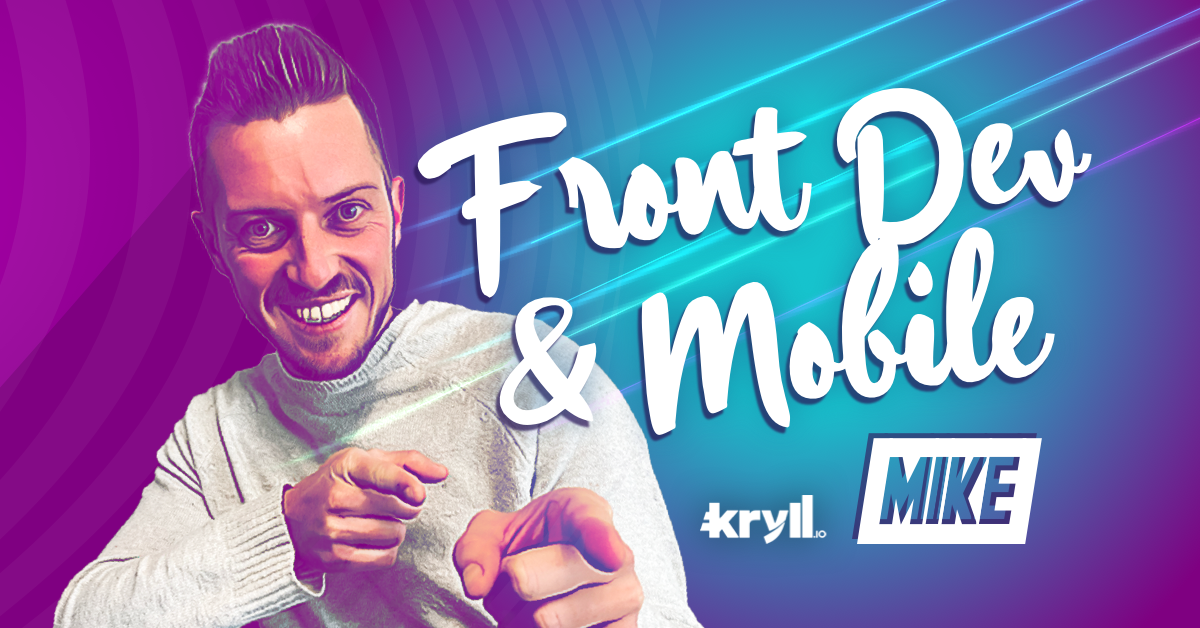 Hi Mike, can you introduce yourself in a few words?
My name is Mike, I was born in the Hauts de Seine, in the 92, but I spent almost all my life on the French Riviera.
My journey in the world of development is a bit atypical since, after 2 years of travel in different countries, I decided to reconvert myself as a web developer in 2019 at almost 30 years old.
After having my first steps in a big company for which I worked on the development of several platforms, I decided to create my own mobile app. I released "Seeed", a mobile application for exchanging local products and then I started to work for Kryll.
Did you know about Kryll before you arrived?
I didn't know the Kryll platform before and my knowledge of cryptocurrencies was quite limited. The advantage is that I can bring a fresh look, like a new user discovering this whole world, making some technical aspects a bit easier to assimilate.
What will you bring to Kryll on a professional and human level?
I had always wanted to work in a human-sized company, with strong values that fit my temperament. I hope to be able to bring my knowledge to the realization of Kryll's mobile application as well as to the Kryll.io platform. My positive side and the fact that I always want to go forward, will be, I hope, additional qualities for the team.
Thanks Mike and welcome to the team!
Website : https://kryll.io
Twitter : @Kryll.io
Telegram EN : https://t.me/kryll_io
Telegram FR: https://t.me/kryll_fr
Telegram ES: https://t.me/kryll_es
Discord : https://discord.gg/PDcHd8K
Facebook : https://www.facebook.com/kryll.io
Support : support@kryll.io