To meet the projects growing needs, accelerate innovation and strengthen the marketing strategy, the Kryll team is recruiting some of the best players in various positions to beef up its game!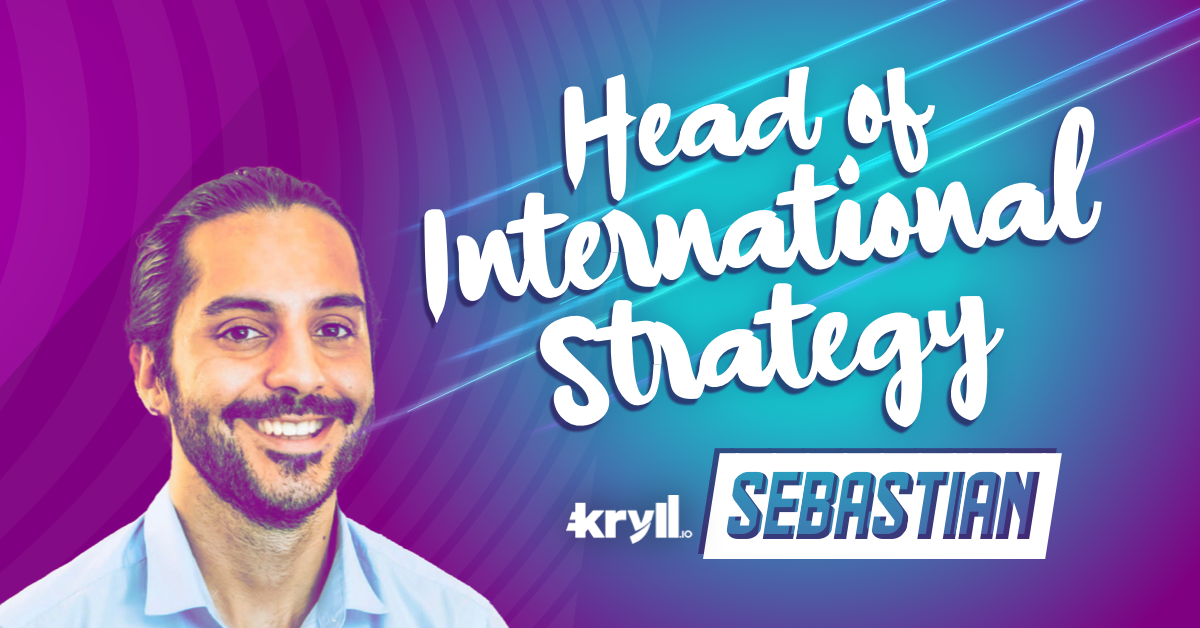 Hi, Seb, can you introduce yourself to the Kryll community?
Hi guys, i'm Sebastian and I'm an Australian law and finance graduate who resides in France. After years of working for and consulting with top-tier law firms on matters related to digital assets and blockchain technology, I took my trading and investing full time. During this time I also became an advisor to new crypto projects and newbie traders who were serious about becoming full-time profitable traders.
As a crypto veteran who has been involved in the space since 2016, I became somewhat obsessed with the idea of digital assets and becoming a top-tier trader, I dove deep into the crypto space. I joke now that I was in so deep that I almost became an NFT but the experience was truly enriching to my understanding of traditional and crypto markets, hype, the Metaverse and Web 3 evolutions.
Once companies, projects and some universities began approaching me for advice and discussions regarding digital assets and the metaverse I decided my time would be better spent taking part in the evolution of finance and web 3 rather than sitting at home, making money trading stocks and crypto (as the idea of trading full time always sounds more glorious than what it really is).
After moving to Europe and settling in France, a mutual friend and professional recruiter managed to contact me shortly after my arrival. He told me about Kryll.io and asked if I could come in to meet the team. So I did.
Did you know Kryll before you arrived?
I had been analysing the new ICO's in 2017 and 2018. That's where I had seen Kryll and while the dev and founder team was impressive I hadn't yet fully realised the potential of automated trading.  
What will you bring to Kryll on a professional and human level?
After discussing the platforms potential and going through the pains and sores of non-automated trading myself, I realised I would utilise the platform myself and therefore my belief in the team and Kryll is strong. My aim is to expand Kryll across the international audiences as the platform is currently primarily used by European crypto traders.
My personal vision for Kryll is that it will be a platform that spans a global trading audience and across multiple asset classes, not just centralized crypto exchanges.
Kryll has the potential to become a top project and my aim is to see that this potential comes to fruition.  
Thanks Seb and welcome to the team!

Happy Trading,
Website : https://kryll.io
Twitter : @Kryll.io
Telegram EN : https://t.me/kryll_io
Telegram FR: https://t.me/kryll_fr
Telegram ES: https://t.me/kryll_es
Discord : https://discord.gg/PDcHd8K
Facebook : https://www.facebook.com/kryll.io
Support : support@kryll.io