To meet the growing needs, accelerate innovation and strengthen the marketing strategy, the Kryll.io team is recruiting new players in all positions to strengthen its game!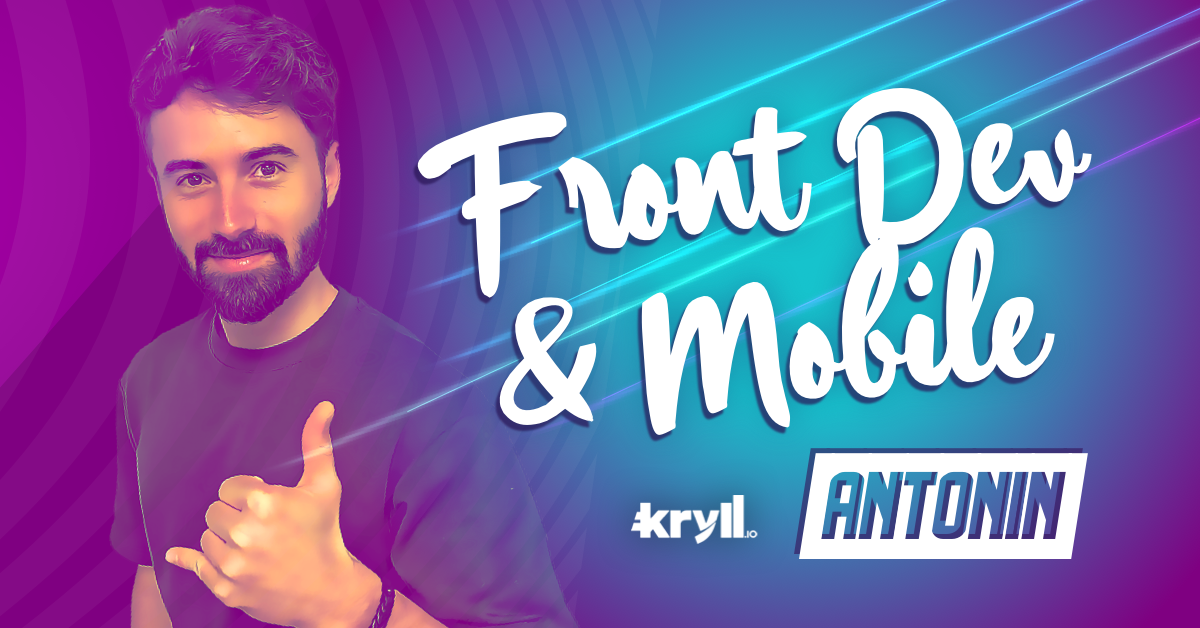 Hi Antoine, can you introduce yourself in a few words?

Hi! My name is Antoine, I am 25 years old, I was born on the French Riviera in the beautiful city of Nice. I have always lived here and I feel good here. The sun, the sea and the mountains make it a perfect playground for me to practice all kinds of sports activities.
My path in computer science was done rather naturally, because since I was little I always had an attraction, a little excessive I admit, for video games and virtual worlds. So it was natural for me to focus my studies in computer science.

Then I entered the world of web development, working in a company for which I participated in the creation of a large multi-service professional platform. It allowed me to gain a lot of experience, and the atmosphere was very nice!

After a few years I decided to leave the company and joined Kryll in February 2022.

Did you know Kryll before arriving?

I didn't know Kryll before, but I loved the concept right away. Being a bit of a hobbyist and interested in the world and potential of cryptocurrencies, as well as the concept of blockchain. Kryll immediately struck me as an extremely interesting player, and on the front line of this technological revolution.

What are you going to bring to Kryll on a professional and human level?

As you can see, I am extremely excited to work for Kryll. I feel like part of a great crew, which has good values corresponding to mine, and which is conquering a new world. I am therefore highly motivated!

I hope to be able to quickly bring my knowledge and my vision to the realization of Kryll's current and future projects. I also hope that my positivity, my motivation and my tenacity will bring a plus to the team!

Thank you Antoine and welcome to the team!

Happy Trading,
Website : https://kryll.io
Twitter : @Kryll.io
Telegram EN : https://t.me/kryll_io
Telegram FR: https://t.me/kryll_fr
Telegram ES: https://t.me/kryll_es
Discord : https://discord.gg/PDcHd8K
Facebook : https://www.facebook.com/kryll.io
Support : support@kryll.io