Pair block - This block is a "conditional block" that is triggered when the pair on which the strategy is executed matches the one configured on the block.
Block configuration
In the block parameters, you can select the conditions that will drive its triggering.
By default the block allows you to test a particular pair before moving on. This is useful to take a specific path for a given pair.

It is also possible to configure the block to perform this test only on the base of the pair on which the strategy works. This is useful to block the launch of the strategy with bad bases or to direct its behavior according to the base (USDT or BTC) on which it is launched.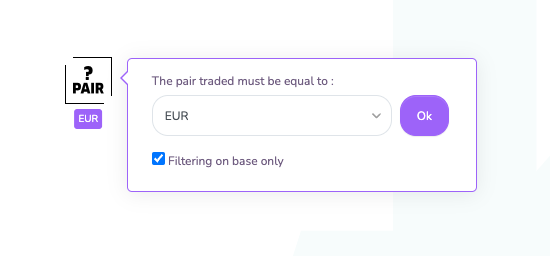 Example of use
This block is very useful when you create a strategy that works only for a specific pair (or set of pairs). This block, connected to an OR block, can be used as a filter to block its launch in case of selecting the wrong pair, as shown in the example below: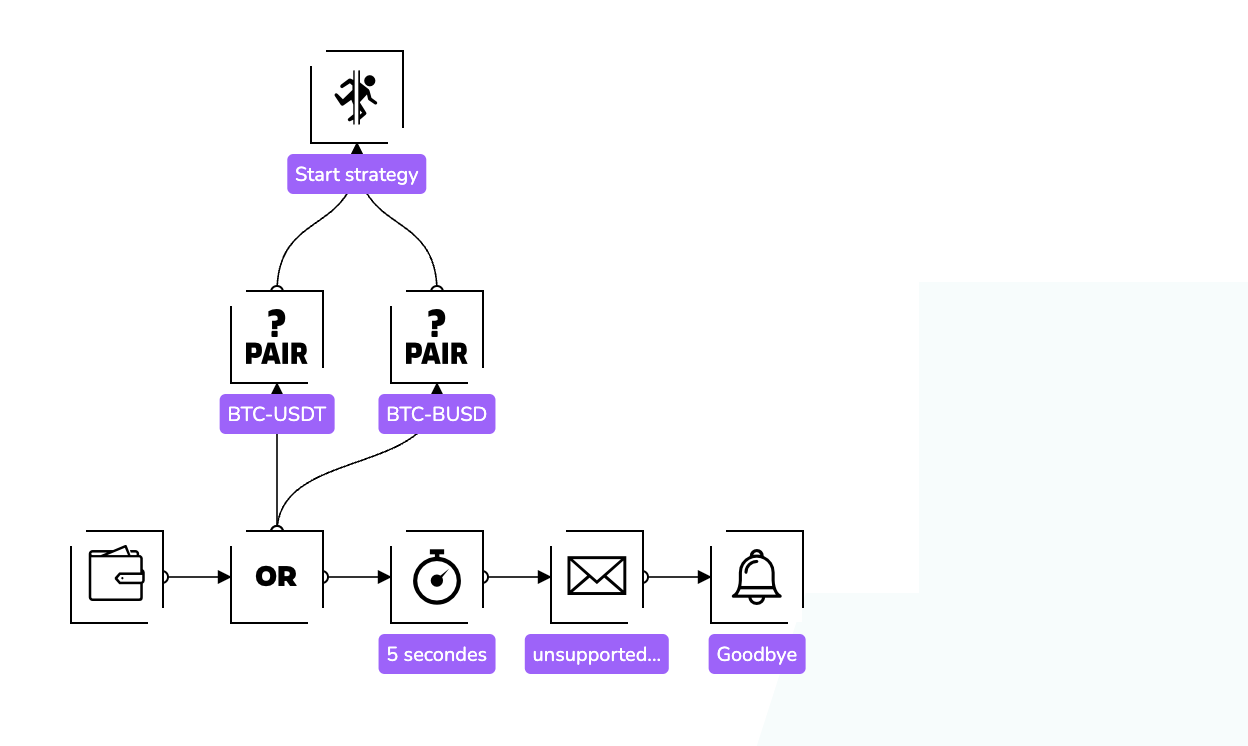 It is also possible to use this block in an AND block to test specific conditions for a given pair. For example, enter a position with a Supertrend signal on BTC-USDT and a MACD signal on an ETH-USDT pair as shown in the example below: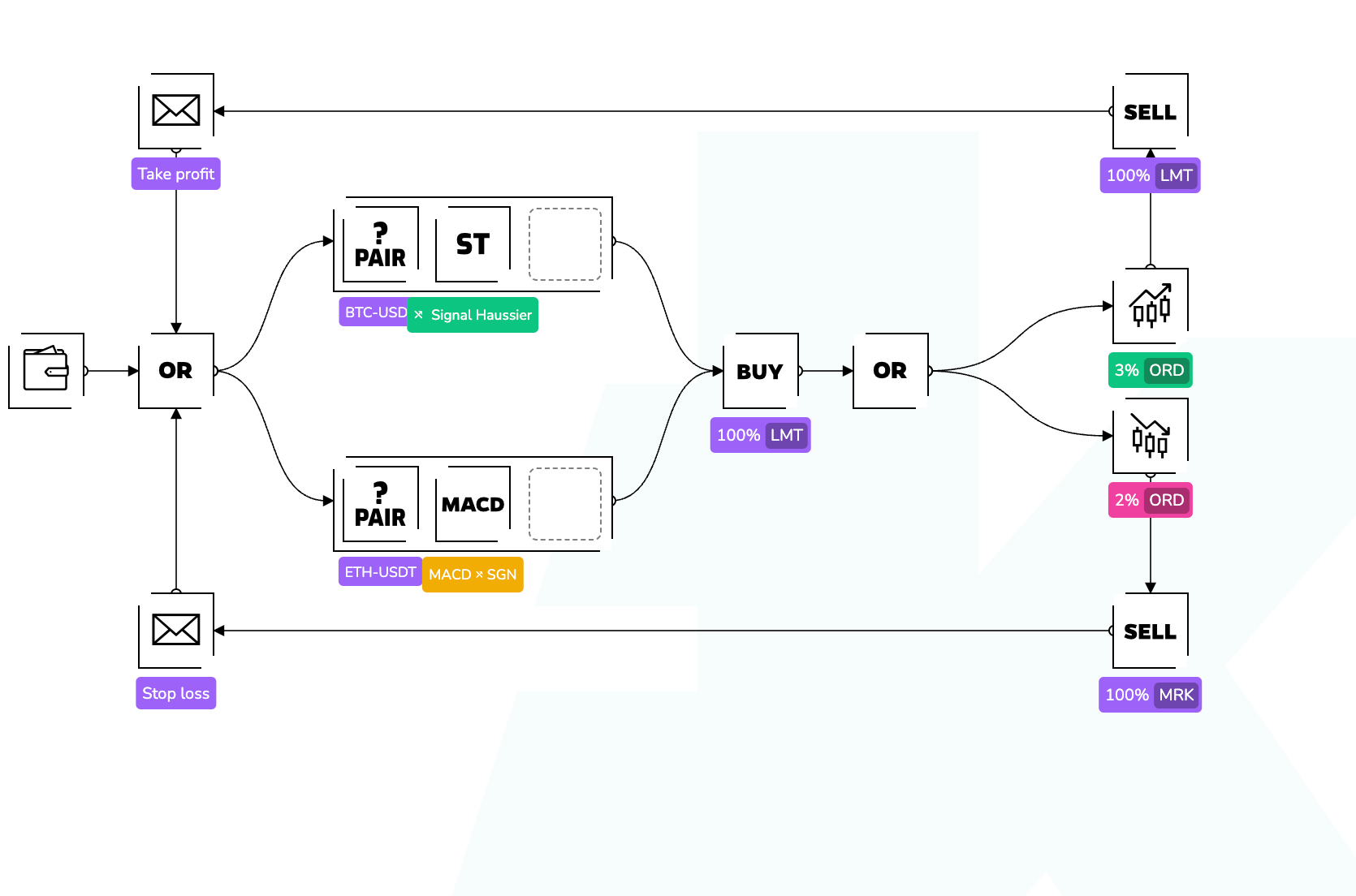 Another possibility for this strategy :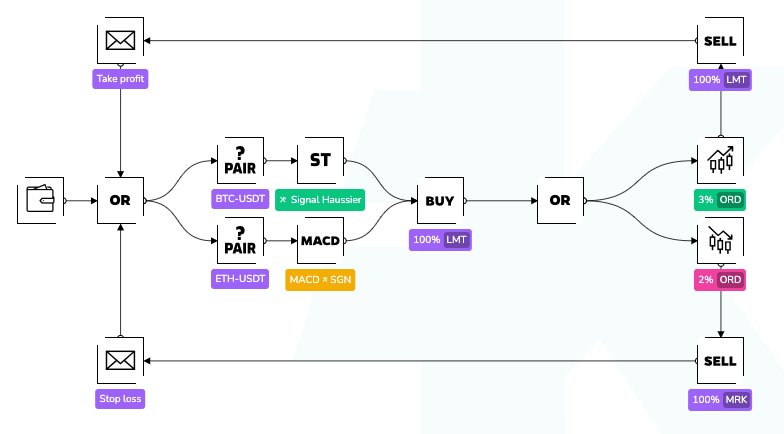 ---
Join us on our Telegram and Discord groups as well as our other social networks to share your opinion and your feedback on the Kryll.io platform

Happy Trading,
Website : https://kryll.io
Twitter : @Kryll.io
Telegram EN : https://t.me/kryll_io
Telegram FR: https://t.me/kryll_fr
Telegram ES: https://t.me/kryll_es
Discord : https://discord.gg/PDcHd8K
Facebook : https://www.facebook.com/kryll.io
Support : support@kryll.io