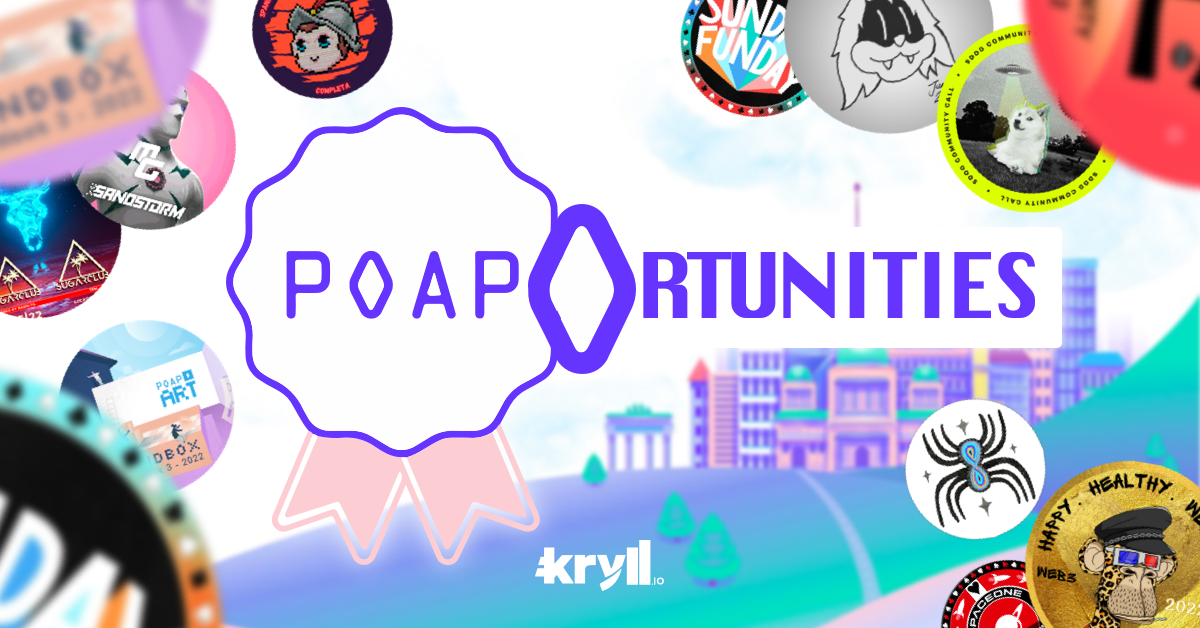 POAPs are unique NFTs (in form of badges), given to participants of virtual events, often organized on Decentraland, Cryptovoxels, or networks such as Discord, Twitter, Twitch ... Or even during real events. POAP is the acronym for Proof of Attendance Protocol

So far POAPs play a role of proof of presence but some envision a future where POAPs will play a much more important role in the Blockchain ecosystem.
Each POAP has a custom design, which matches the theme of the event. This means that POAPs are quickly becoming a rare and coveted NFT depending on the event, the artist behind the POAP's design, or the POAP's usefulness.

Another feature, is that there is only one way to get the POAP from an event and that is to attend it, so some will travel to different Blockchain conventions around the world to get their precious POAP.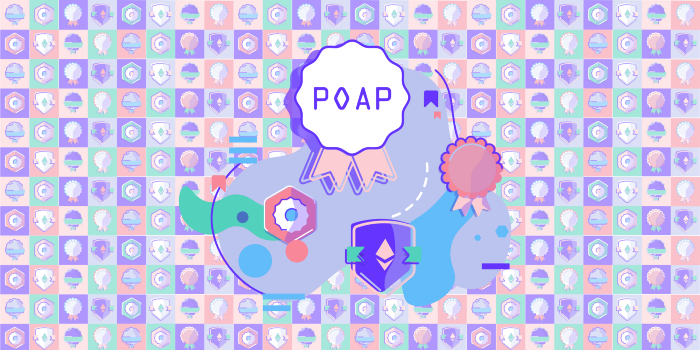 POAPs must be ERC-721, the standard used for NFTs. However, for an NFT to be a POAP, it must first be issued by the official POAP smart contract.
Then it must contain metadata related to the date and time of the event, and it must contain an image.

Anyone can create POAPs but each request will be validated or not by the POAP team, the goal being to avoid creating "useless" or out of context POAPs (for example, you can't create a POAP without creating an event).

When this type of NFT was created, POAPs were created on the Ethereum network, today POAPs are created and distributed on the Ethereum xDai sidechain.

xDai network was designed for fast and almost free transactions, POAPs can be created and distributed for a very low cost. As a collector you will never have to pay anything to get your POAPs, they are in 99.9% of the events distributed for free to everyone who is present to claim them.

The POAP team has also made their services available directly from an intuitive iOS and Android mobile app to showcase their POAP gallery. Casually displaying your adventures, and taking advantage of the impressive capabilities of the ERC-721 token standard.

Additionally, POAP badges have a potential we are just starting to tap into!

Here are some use cases that might interest you:
Community surveys
Conference discounts
Accelerated hackathon reviews
Airdrop targeting
ERC20 Address Listing
Sub-collateralized loans
VIP access to select events
+ and more!
Why collect POAPs:
While POAPs are addictive and collecting them quickly becomes an obsession, these blockchain badges may also have greater untapped potential.

The DAO Bankless decided to drop tokens to wallet addresses that had claimed one of the Bankless POAPs in the past, the more POAPs the user had in their wallet the more generous their share of the airdrop was.

But beyond the reward aspect POAPs can also represent a reliable decentralized resume of the wallet owner's life.
By viewing POAP collections as decentralized identities, users have identified practical applications for blockchain badges.

Some blockchain-based companies use POAPs as a kind of blockchain resume. When hiring in the crypto space, employers can take into account a candidate's collection of POAPs as evidence of their involvement in a community.

This greatly helps in hiring qualified profiles who are actors within autonomous, community-driven entities such as DAOs, or other autonomous blockchain protocols.
We can for example talk about Github which rewards users contributing to the code of OpenSource projects by distributing them POAPs, which on a decentralized CV publicly prove that the candidate has participated in this kind of "events", the POAP thus attests to the presence, but not the skills of the said candidate.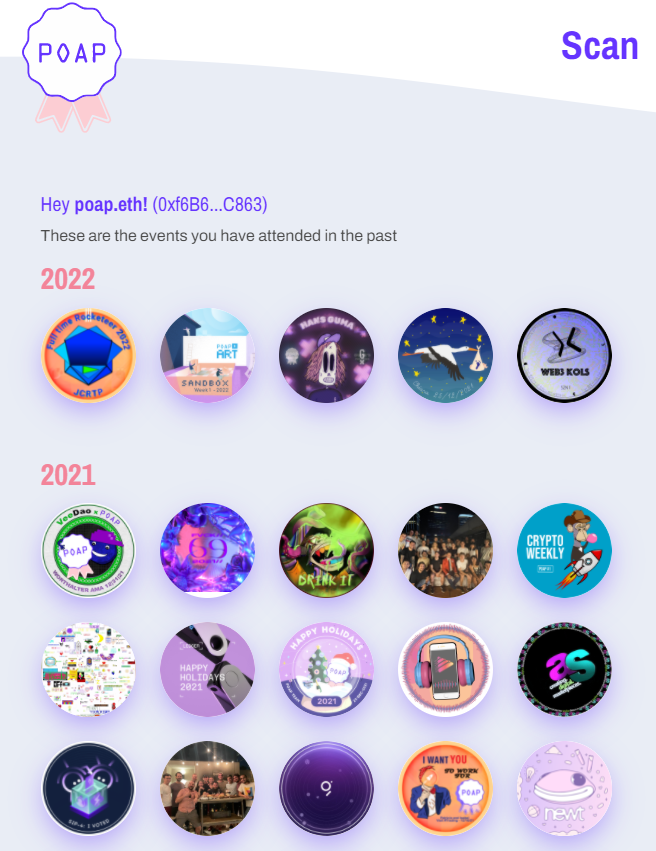 POAPs creation:
POAP was established in 2018 by @worthalter, @gomox_ar, @dmf7z, and @reneil1337, and launched at ETHDenver 2019 as a community run project.

It was basically a hackathon project to reward participants for attending this event. The creators of the protocol wanted to showcase some of the things that the Ethereum blockchain could do that were simply not possible with other technologies at that time.

Today POAP is the most widely used non-financial Ethereum application in the world.

Entirely volunteer based, the team behind the protocol relied directly on donations from the community, sponsors, organizers and influencers.
POAPs are a project of the community for the community!

At Kryll, the POAP wave has not missed us and we have already distributed our first POAP to our most loyal users.

Join the Official Telegram Kryll to be aware of all our latest advances and enjoy goodies reserved for Telegram members.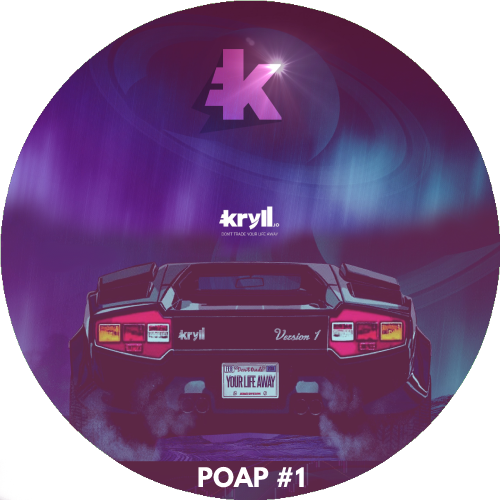 Happy Trading,
Website : https://kryll.io
Twitter : @Kryll.io
Telegram EN : https://t.me/kryll_io
Telegram FR: https://t.me/kryll_fr
Telegram ES: https://t.me/kryll_es
Discord : https://discord.gg/PDcHd8K
Facebook : https://www.facebook.com/kryll.io
Support : support@kryll.io