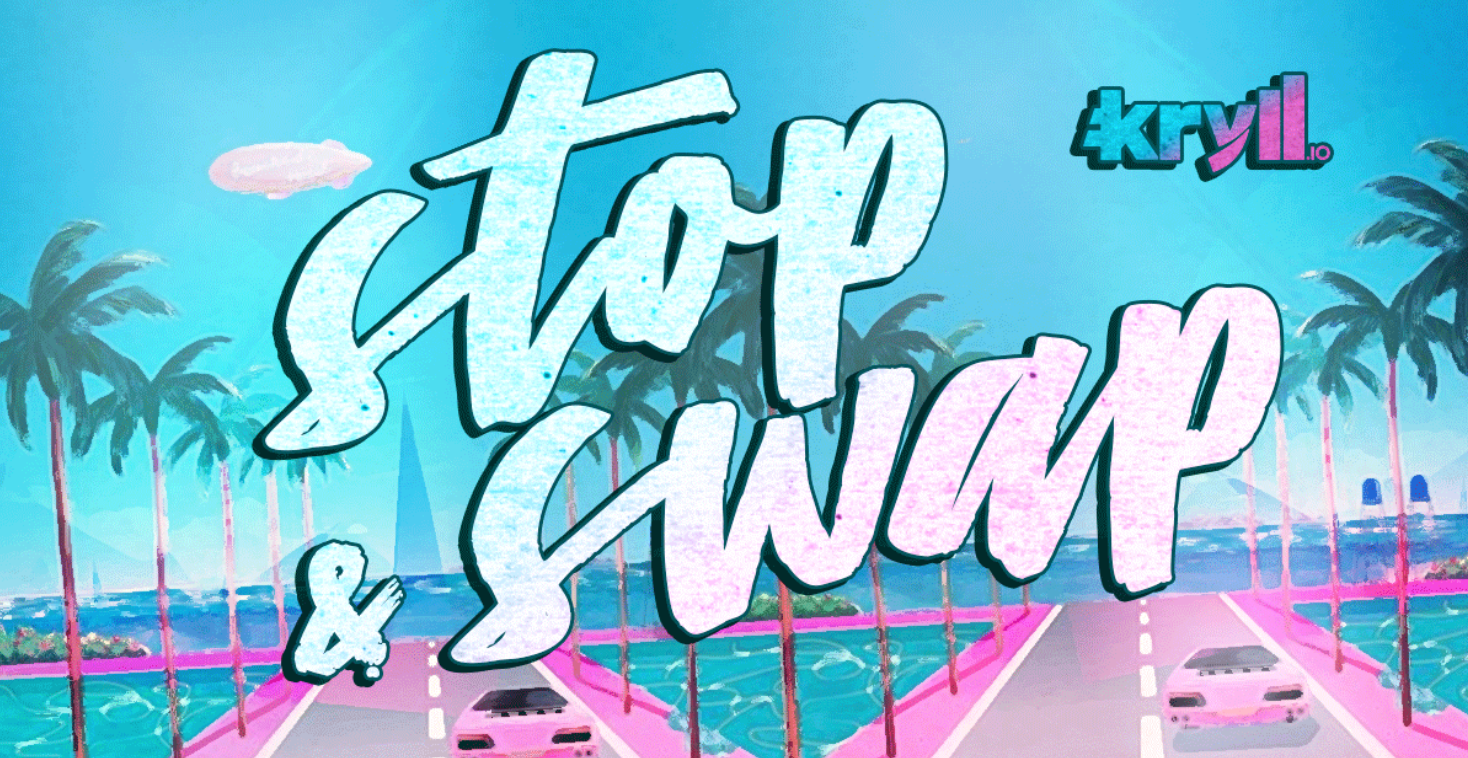 Improving the Kryll tools is our priority and to do so a new very practical feature is now available on the platform! It is the Stop 'n Swap which will simplify the stopping of your strategies.
The Stop 'n Swap: What is it?

Currently if you stop a strategy that has already placed buy orders you must either Swap to sell your funds or trade manually on your exchange to return to your original crypto.
Example: You have launched a strategy on BTC/USDT, your strategy has bought BTC and you want to stop it and switch back to USDT. This is where the Stop 'n Swap function will allow you to return to USDT in one click.
It is possible to switch back to one of the two starting pairs. In our example above either in USDT or BTC.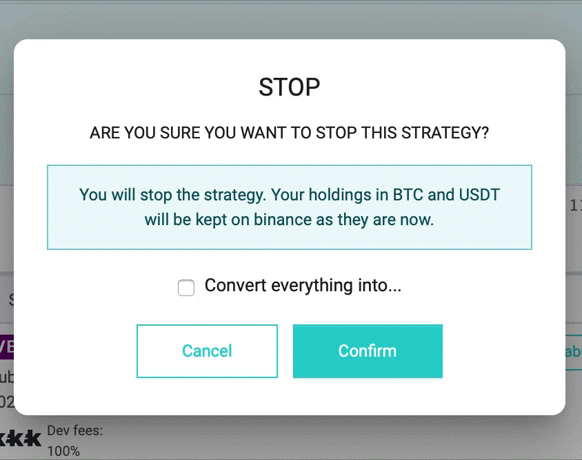 Stop 'n Swap: How does it work?

It's very simple! From your dashboard go into the details of a strategy. Click on the stop button (◾️) in the top right corner. The stop strategy popup will then open, check the box "Convert everything into ..." and choose the pair of your choice.
Note: The sell order will be placed in "market". You can only switch back to one of the two base pairs of your strategy (in our example BTC or USDT).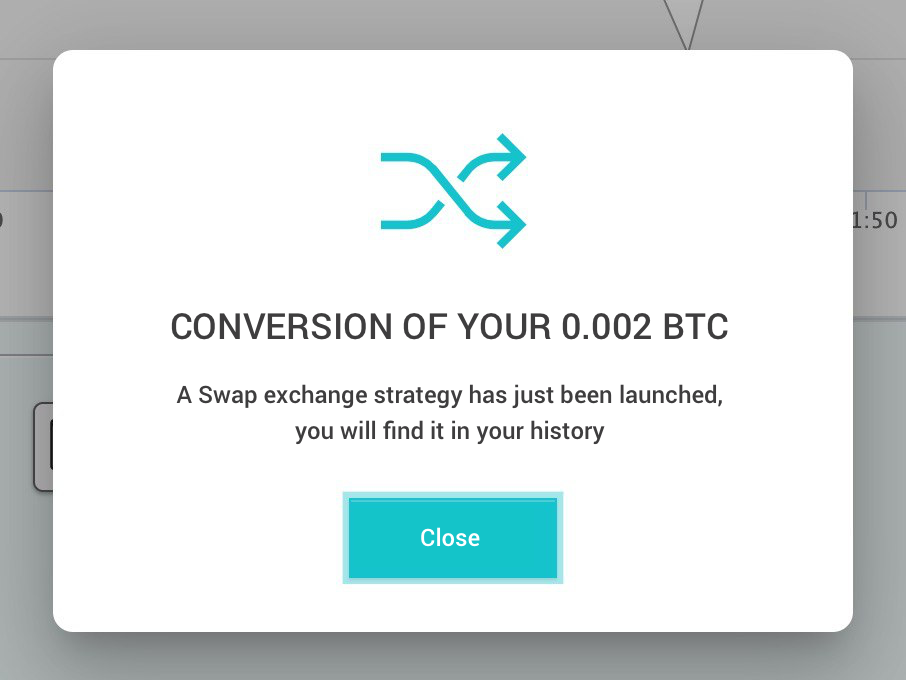 You will be informed of the operations carried out by a summary email and you will be able to find the swap in your history.
Note: In some cases, no action will be performed because there will be nothing to swap (for example if your strategy has not placed any order), you will still be warned that no swap has taken place.

Happy trading!

Website : https://kryll.io
Twitter : @Kryll.io
Telegram : https://t.me/kryll_io
Discord : https://discord.gg/PDcHd8K
Facebook : https://www.facebook.com/kryll.io
Support : support@kryll.zendesk.com