Swap feature is now available on Kryll platform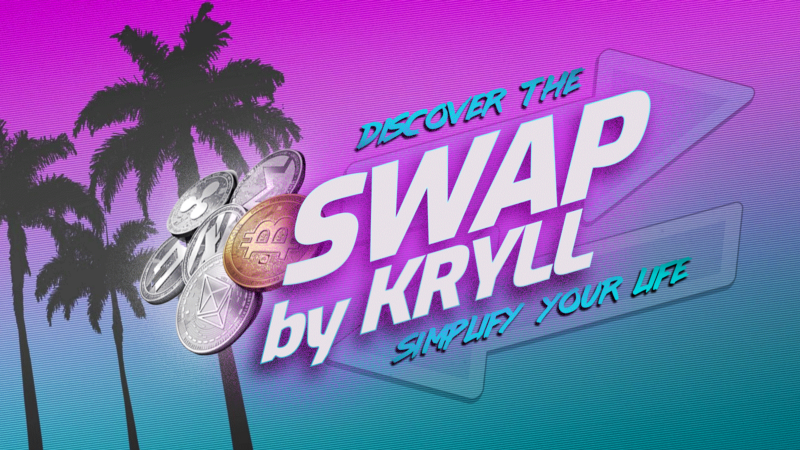 You can now swap your cryptocurrency directly through the Kryll platform by using our new "Swap" feature. This allows you to sell your currencies without having to log on your exchanges as this can be time-consuming. We will explain briefly in this article how it works.
1 — Go to your "Portfolio" tab on Kryll platform. Scroll down. Now click on the "swap" button.
Note: Minimum amount to swap must be at least $10.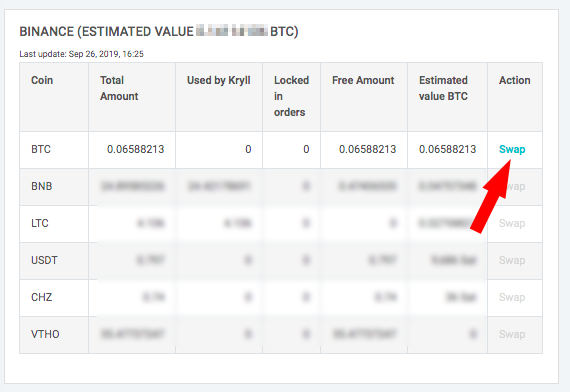 2 — Now the swap pop up will open, you can then select the crypto for which you want to swap. Eg: I have 2.66 BNB and I want to swap to BTC, I will approximately receive 0.005092 BTC.
Choose your order mode
Order Limit: Will sell at the price you set (it may take time)
Order Market: Will sell to the first order available (quick but can sell below your price if the volume is low)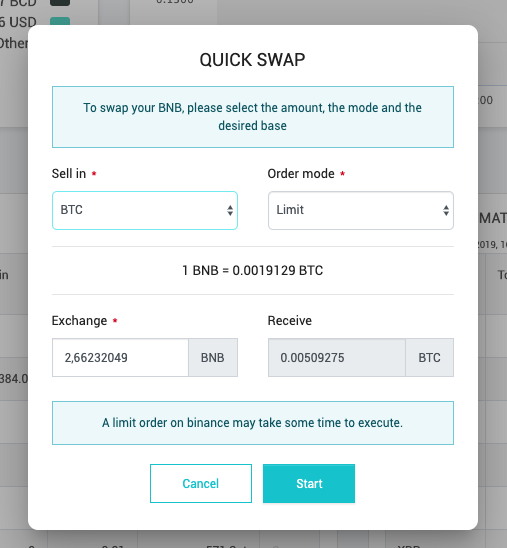 3 — A swap strategy will then be added to your dashboard while the order is being processed.
4 — Once the swap is completed you will be notified by email and/or notification on the Kryll companion app.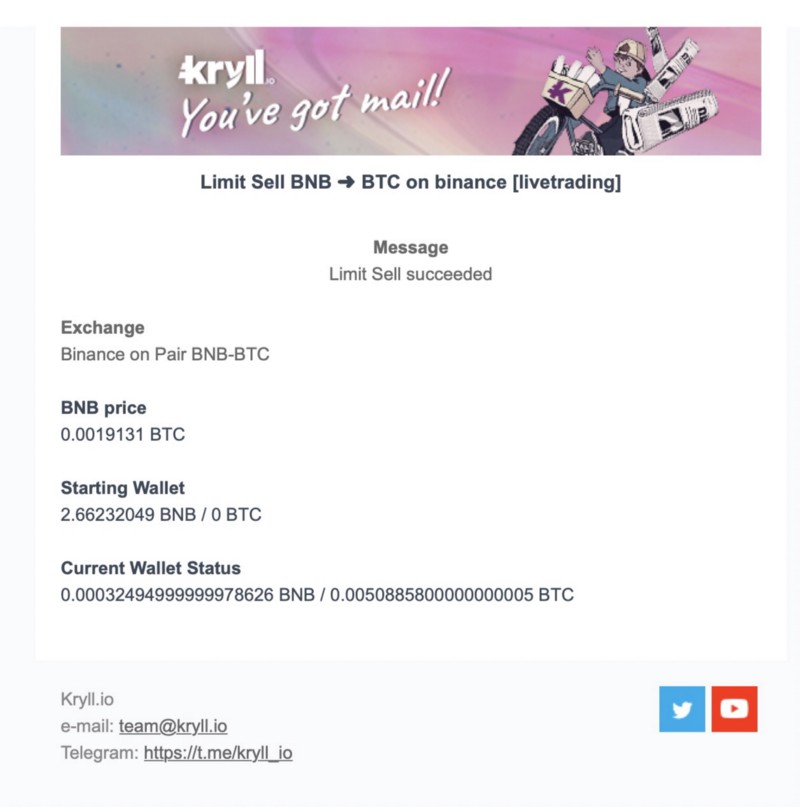 Got try it now! https://platform.kryll.io
Happy Swaping!
Be sure to follow us on all our social networks.
Our website: https://kryll.io
Twitter : @Kryll.io
Telegram : https://t.me/kryll_io
Discord: https://discord.gg/PDcHd8K
Facebook : https://www.facebook.com/kryll.io
Support : support@kryll.zendesk.com